10 Hot Drinks To Warm You Up
When it's cold outside, these 10 hot drinks will warm you up and taste delicious.
I am normally a cold beverage drinker, but on occasion, I do like a hot drink to keep my hands warm. I came up with a list of the most popular hot drinks to keep you warm this winter.
There are just certain times when you want to sit down and have a warm drink to lift your spirits.
[Tweet "Get these recipes for 10 Hot Drinks to Keep you Warm here. "]
Now my husband is the coffee fanatic. He lives on Starbucks coffee. I even bought him a Keurig for Christmas last year thinking he could have his coffee and not have to drive to Starbucks several times a day. I, however, am not a coffee drinker. I like flavored hot beverages and hot tea, especially if I am having afternoon tea. So I picked the ones most family-friendly drinks and budget-friendly.
10 Hot Drinks to Warm You Up When It's Cold Out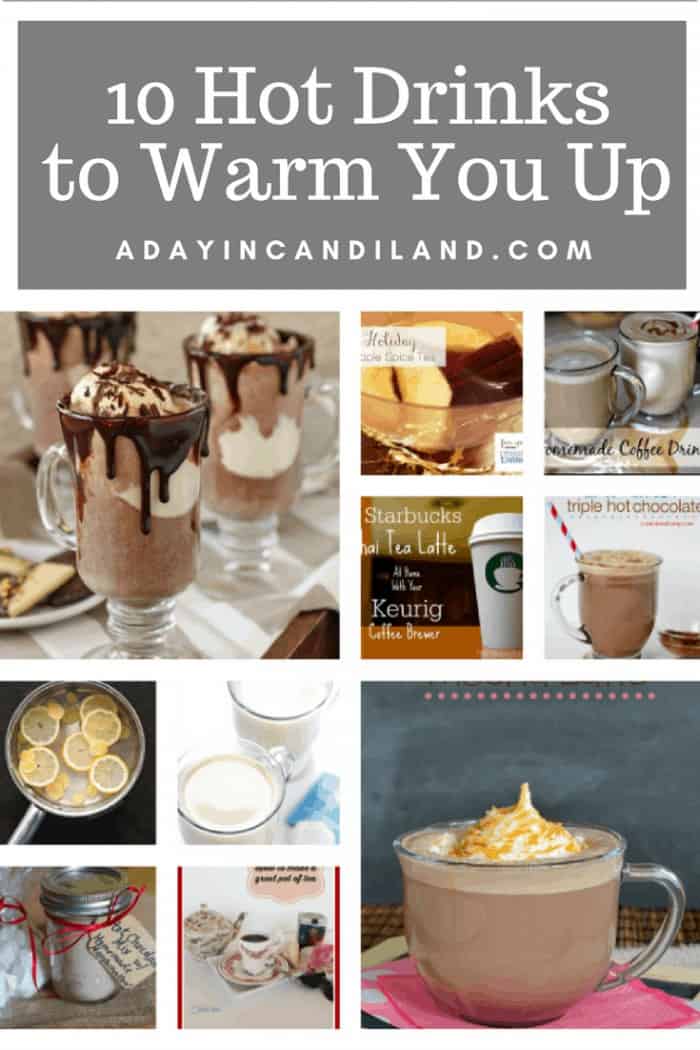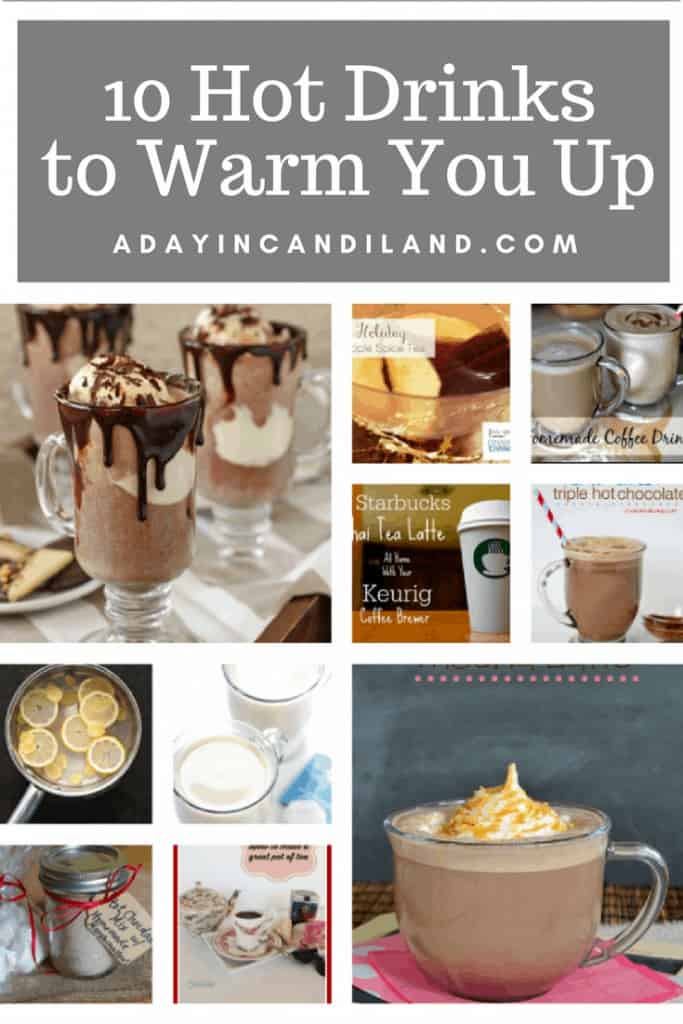 One of my favorite hot drinks is a Tazo Chai Tea Latte. I sometimes get this when I go to Starbucks, but I can also make it at home.
Another great drink that I can make with the kids is Crockpot Hot Chocolate. Perfect for movie night or sleepovers.
If you like Espresso than here is your drink. Make this at home and save some $$$$$$.
Make this apple spice tea in the crockpot. Again this is an easy hot beverage that will make your kitchen smell so good.
If you just want to make the best pot of hot tea use these tips from the kitchen.
I really enjoy this London Fog Tea Latte, and in case you don't know, I love lavender, so don't miss that step.
This is one for the kids or the kid in you. Hot Chocolate Floats. Don't you feel like you have to have one right now?
If you like to give gifts and want to make homemade marshmallows than this one is for you.
I love this Lemon Ginger Tea. It's easy to make and has added health benefits to it.
Last but not least is the Salted Caramel Mocha Latte. If you just need your caramel fill today this is a must. I hope you have enjoyed these 10 hot drinks to warm you up. Find some of my other beverage recipes here.