This shop has been compensated by Collective Bias, Inc. and its advertiser. All opinions are mine alone.
#V8EnergyBoost #CollectiveBias
My 7 tips to stay energized during a busy day?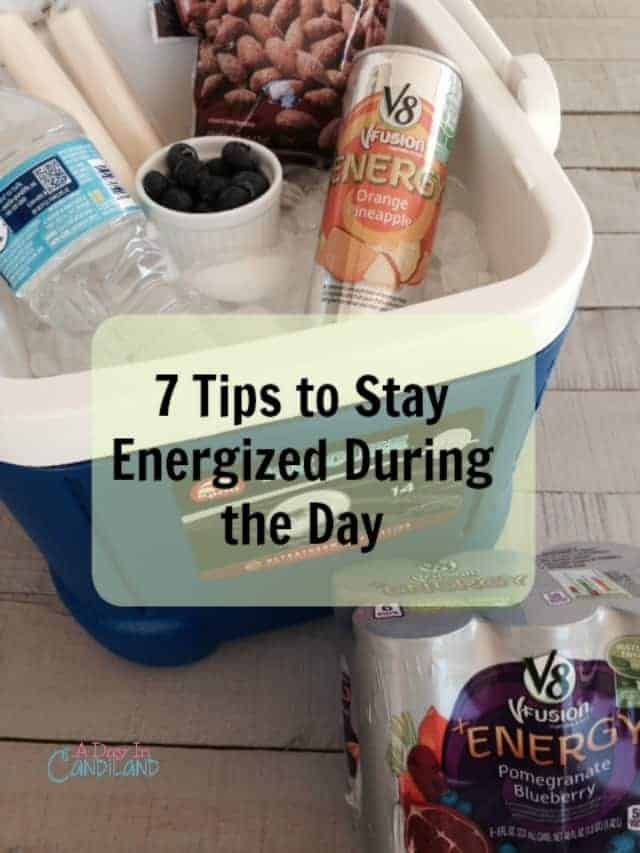 Having three children and and running several businesses means I am a pretty busy mama.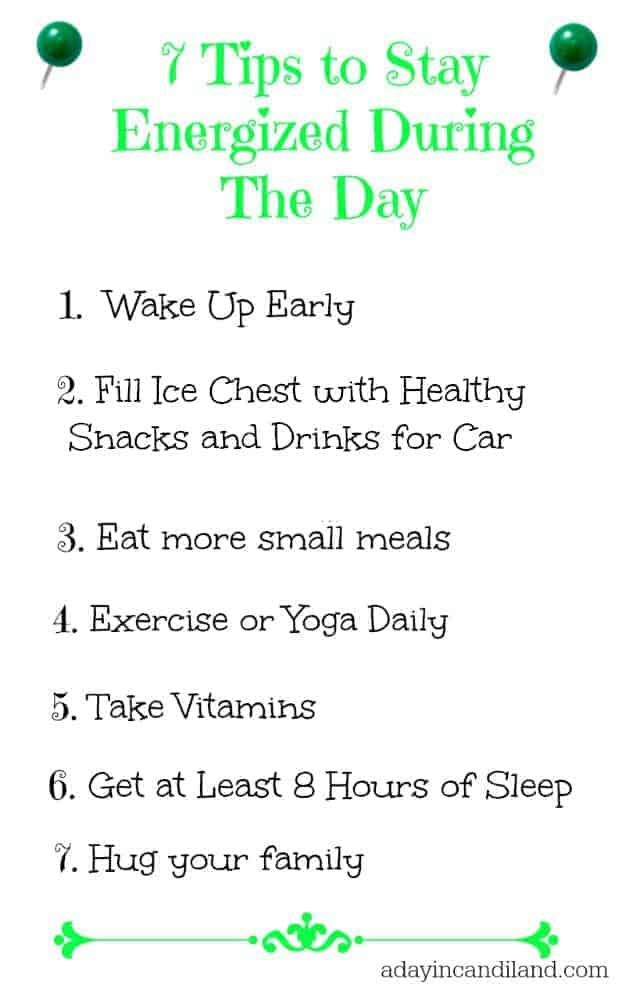 [Tweet "7 Tips to Stay Energized plus giveaway"]
My day starts out early in the morning. I like to get up early and start my blogging before anyone gets up. So I am up an hour before anyone else. I love the quiet time. It helps me plan my day better and make my to do list.
I usually make a small protein shake or eat some type of protein. That gets me through a few hours. I can also take my vitamins at this point, that way I don't forget.
Then I usually take the kids to school and stop at my husbands shop to help with the accounting and banking. I try to eat more protein in the morning to keep up my strength. I recently had a thyroid issue and lost a lot of weight and then gained a lot of weight. So it's really important that I eat well and eat often.
I try to eat about 6 meals during the day, but also drink lots of water. I like to keep an ice chest in the car with me, so if I am driving around I don't have to make stops at fast food places, and blow my hard work.
I love the new drinks they have at Walmart called V8 V-fusion+ energy drink and they have some of my favorite flavors. I like Pomegranate Blueberry and Orange Pineapple, the secret ingredient is Green Tea which gives you natural energy.
You know how I feel about tea. It's my all time favorite drink.
So back to my busy day. I also do a lot of baking professionally and for my blog. So I sometimes need to pick up some ingredients and then work in the kitchen, then I need to get some writing in.
Then in the afternoon I am off to pick up the kids and take them to their sports and then before I know it, it's dinner time. Around 3:30 pm, I hit a serious low. That is the perfect time to get into my ice chest and open a V8 VFusion Energy drink, which is only 50 calories per 8 oz serving. I also keep some fruit and string cheese with me.
I try to fit in a 2 mile walk in the afternoon. I have a great accountability neighbor that keeps me on my toes.
Now I finish up the day with a nice dinner or barbecue with the family. Family time is important to us, so I try to balance out my hectic day with some fun family time, and get all my hugs in. It wasn't always like this, but as our kids get older, we realized we need to get these hugs while we can before they leave the nest.
I always get at least 8 hours of sleep. It doesn't matter what my day looks like. I am all about the rest.
That's how I roll with my day. What is your best kept secret for getting through a long busy afternoon?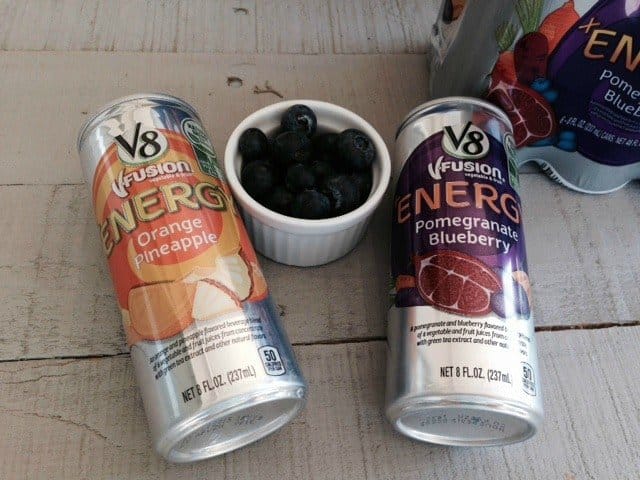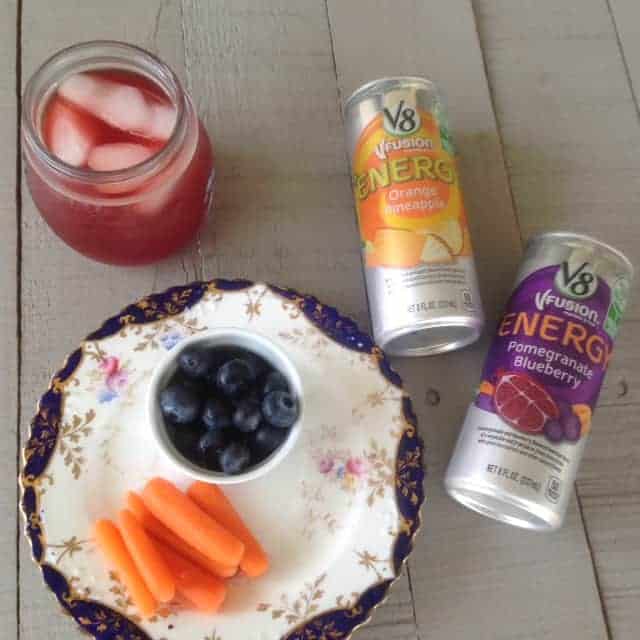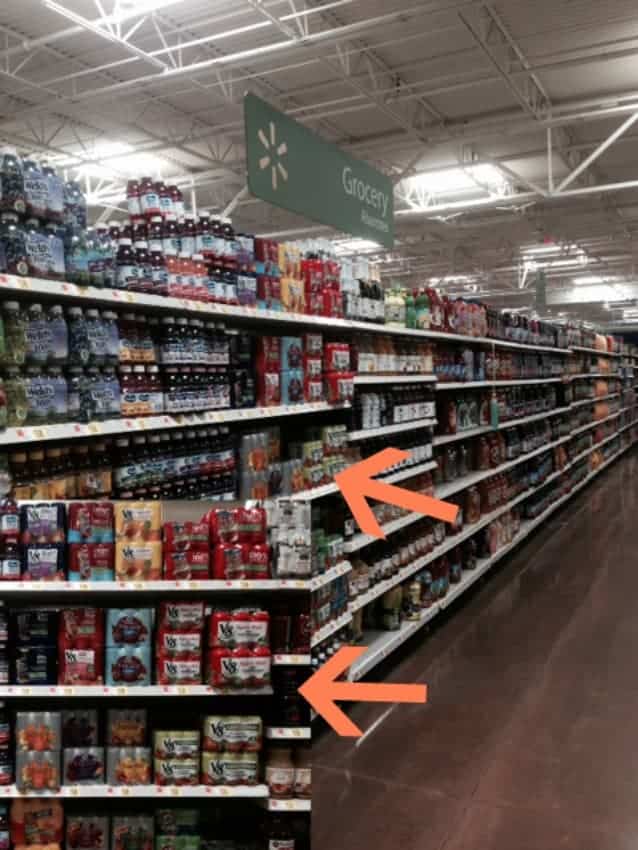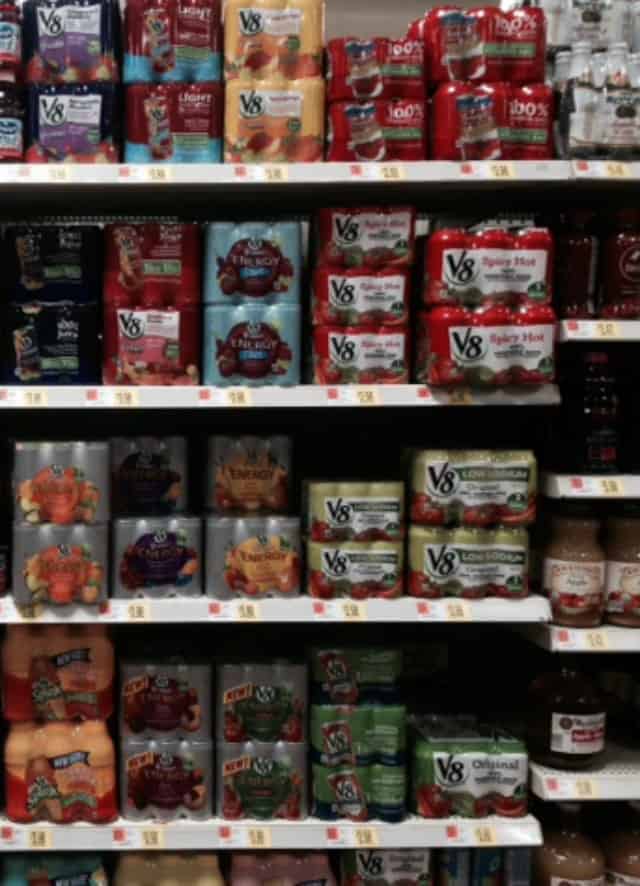 You can find more information on VFusion on Instagram, twitter and facebook.
V8 V-Fusion+Energy #V8EnergyBoost $2,500 Sweepstakes