Apple Picking in Oak Glen
Every October we go Apple picking in Oak Glen. However, they also have other fruits at other times of the year. They have blackberry and raspberry picking in July and Peach picking in August. This year I remembered to go in July because I really wanted to pick blackberrys. I have never done it and wanted to make some delicious recipes.
We left our house in the desert and it started to rain. Oak Glen is about 45 minutes from our house and it is nice drive up in the mountains. The rain subsided as we got up there but since it was 100 degrees in the desert we didn't wear jackets or pants. It is like another world up there in the mountains. There are lots of bed and breakfasts and then many orchards and gift shops and restaurants.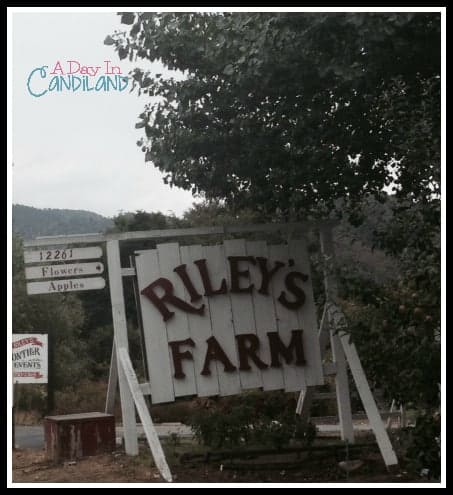 We went to Rileys Farm. It is one of the first orchard farms you come to. They have weddings and events there and it is so pretty. They have a Thanksgiving and Christmas dinner that gets rave reviews. It is on my to-do list.
When we got there they said it was too late for raspberries but we could pick peaches and apples. So we went to the general store and they showed us where to go to pick peaches and apples. I had no idea how many varieties there were. They were in two different areas, so we had to hike a little. You buy a bag and fill it up with your treats.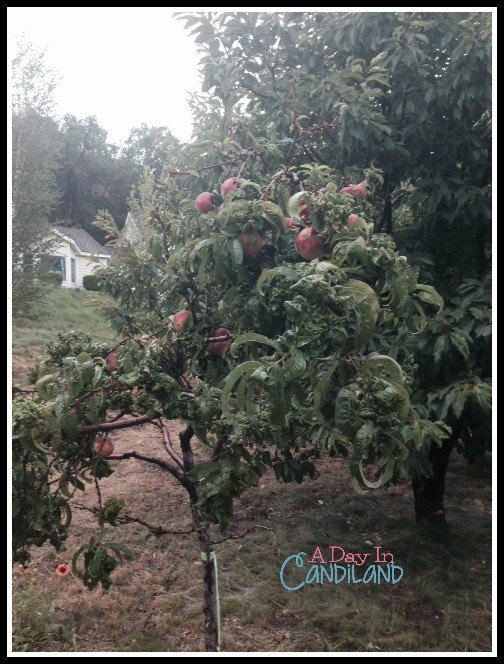 We started with peaches. They were near the main house. The trees were full of peaches and they looked pretty good. Once we filled up our bag we tried to find the apples. There were not very many people there, which was a big difference than going in October and not finding a parking space.
We made our way down to the apples and filled our bags. They have tape around the trees that you can pick from. After about an hour we got hungry so we made our way down to the restaurant. There were live musicians and a lady sitting next to the fireplace, helping kids dip candles.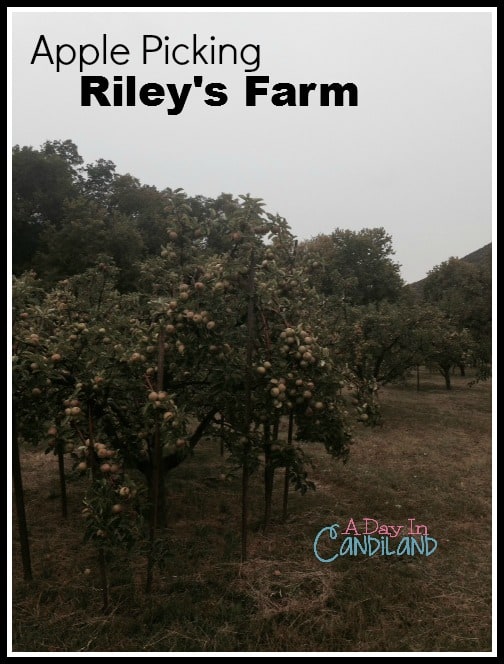 [Tweet "Rileys Farm is a great place for apple picking"]
I got hot apples and sausage with is something my grandmother used to make and it brought back a lot of good memories. My hubby had the Macaroni and Cheese.
We usually go to another restaurant we like for our dessert. You can buy these large caramel apple pies and have a slice a la mode. They are so amazing. You can also buy caramel apples. They have a gift store that has lots of great treats to eat.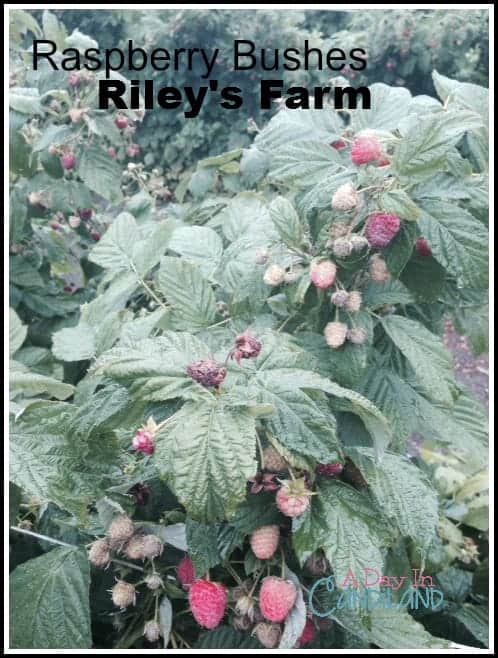 We decided to leave after that. But there was a lot more we could have done. They have a petting zoo, and also lots of vendors that you can buy crafts from. We had a great day and the weather even though we had light showers was refreshing after our hot summer we have had.
It is Apple season until November but they will be getting pumpkins soon. So if you are in Southern California, and want to go apple picking in Oak Glen, make sure you make a trip to Rileys Farm, In the meantime make sure you are following me on twitter.