Growing up it always seemed like you had to choose between Batman and Superman ™. You had to pick a side! I have always been on Superman's team. I am not taken in by the dark mysterious type. I did not have comic books growing up, but I did watch the T.V. shows and we went to the movies. After I got married and our kids got older, it was definitely the movies we went to. Every year there was a new Batman Movie out.
Now we are looking forward to Batman V Superman: Dawn of Justice coming to theaters March 25, 2016.
It's Batman VS Superman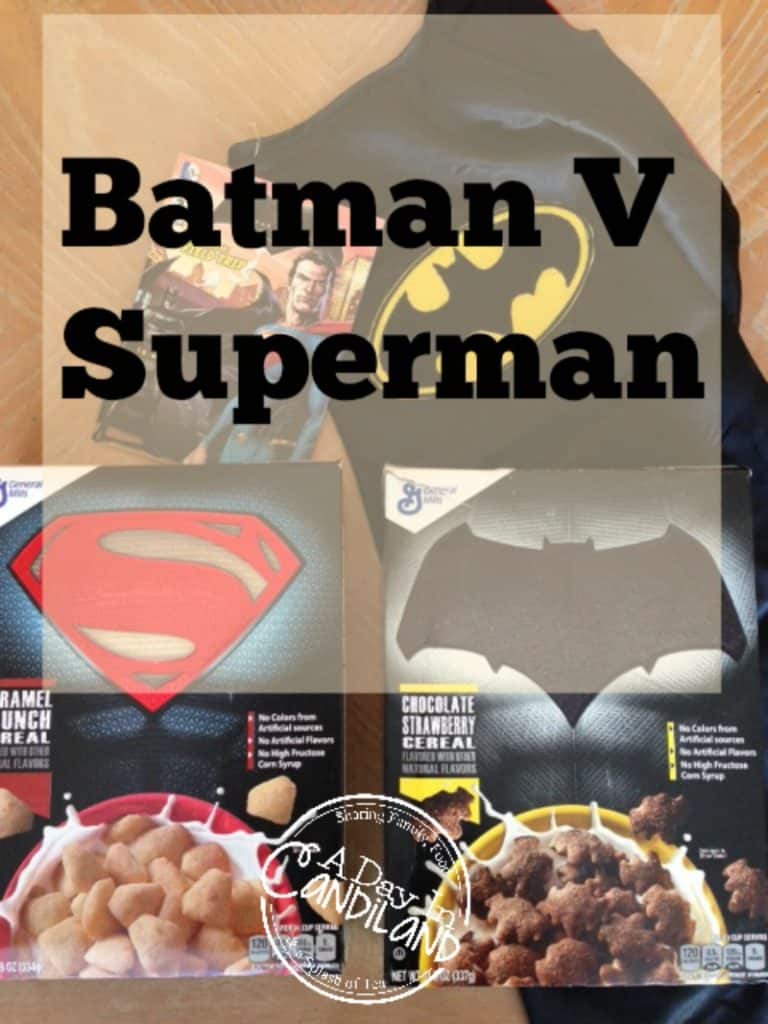 My hubby is the Batman Fan while I am the Superman Fan, so we have our share of fun arguments over it. Now we have the same thing going on since they just came out with Superman™ Caramel Crunch and Batman™ Chocolate Strawberry cereals.
We took our battle to the breakfast table with these two new Super Heroes cereals. You can also download a $1 off coupon to try your favorite one out at DCSuperheroescereal(dot)tumblr(dot)com. We each tasted our own Super Heroes Cereal and we had to get the kids on it too.
I have to tell you, we came up with a tie. I chose my favorite…. He chose his favorite….. and we are at a stalemate. Oh well. I am going to let you choose. Even though they are both delicious, it will forever be a toss up.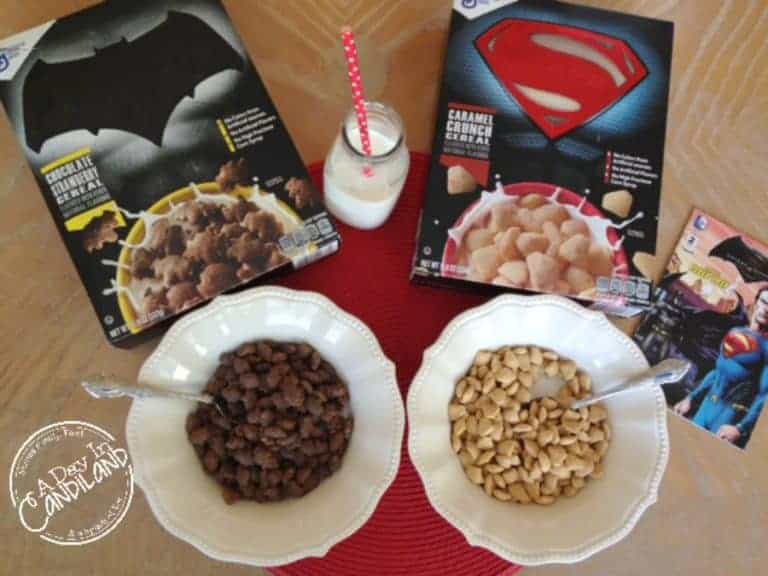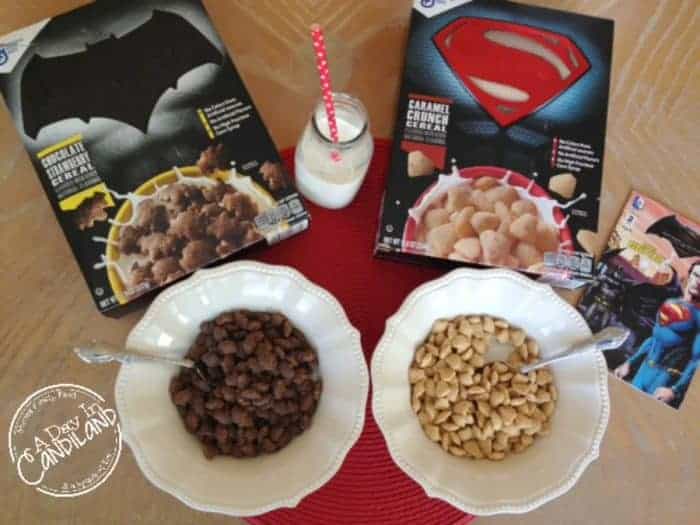 Oh and on another fun note, General Mills' has an amazing comic book offer inside of specially marked packages of cereal including Honey Nut Cheerios, Trix, and Lucky Charms, that is so very cool.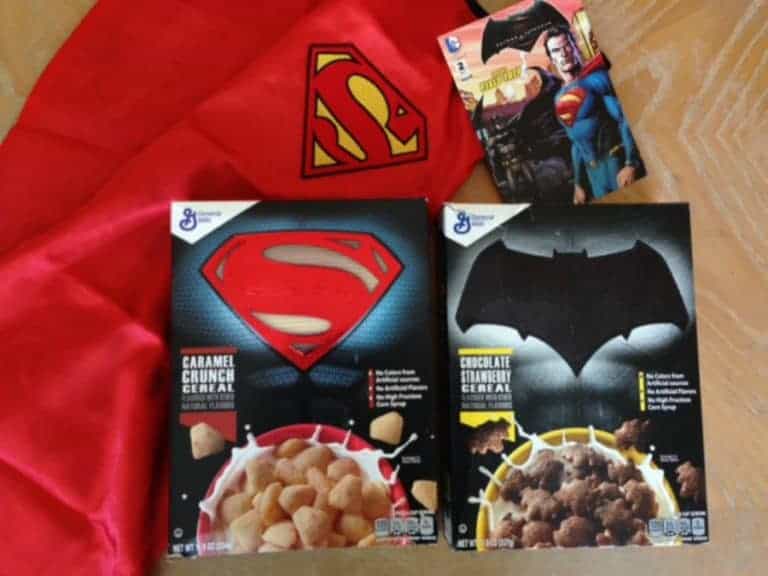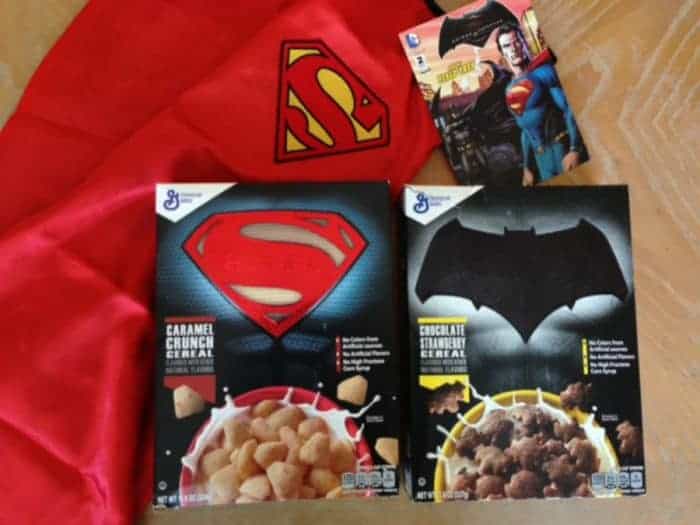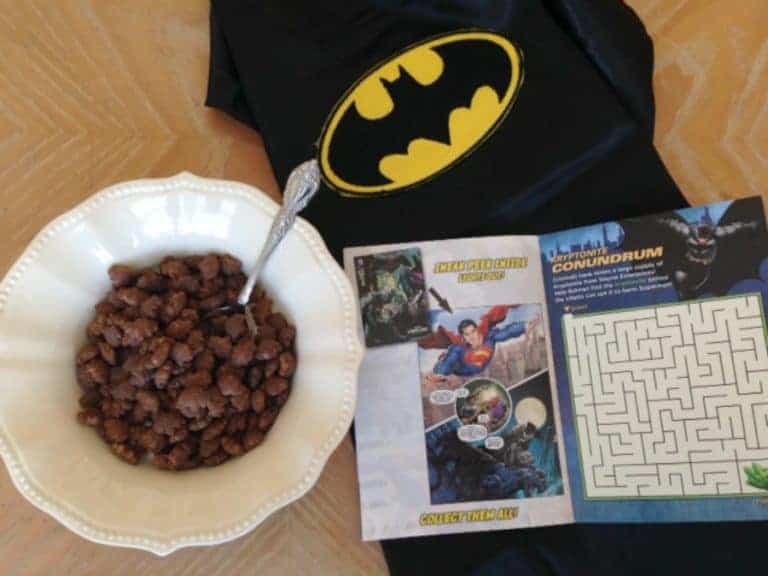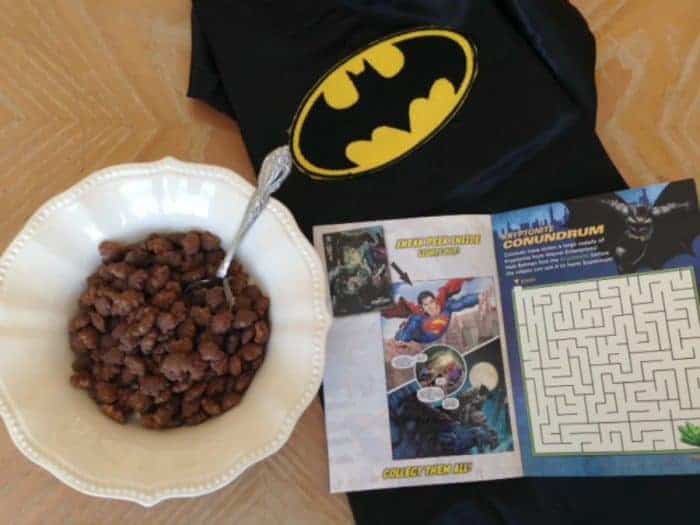 Will you be going to see the new Batman V Superman: Dawn of Justice?
;