This Blueberry Mint Iced Tea is so refreshing, you can use frozen berries instead of fresh if you want this drink when they aren't in season.
Blueberry Iced Tea creates a summer mood. Maybe it's because you can find blueberries all over. You will want to see these 21 tea flavored recipes, so you can go over and see lots of different Iced Tea recipes and food that have Tea in them.
Blueberry Mint Iced Tea Recipe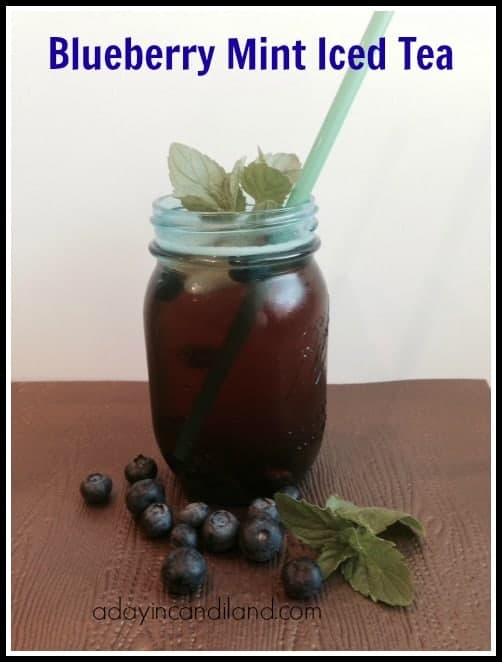 So if you didn't know about my Tea Obsession you can find out more about it here. I am an addict (tea that is), My husband is a Coffee addict. The good thing is we never touch each other's stash. So enough about that let's get on to this Blueberry Mint Iced Tea recipe.
First, I was excited to use my Keurig. Or should I say my hubby's Keurig. I bought it for him for Christmas and was trying to figure out how I can get some use out of it.
I bought some of these Black Tea pods and brewed a cup with ice in the glass. Then I made a Blueberry Simple Syrup. Now I know, I don't usually sweeten my tea. But I love the refreshing taste of the blueberry syrup with the fresh mint.
Blueberry Mint Iced Tea
Ingredients
Blueberry Simple Syrup

1/2

cup

sugar

1

cup

water

1

cup

Blueberries

1

Lipton Black Tea Keurig pod

Ice

Fresh Mint
Instructions
Take your water and put it in a medium saucepan over medium heat, while stirring in the sugar until dissolved. Add the blueberries and boil for several minutes. Reduce heat and wait until the blueberries have broken down. Put through a sieve and strain. Let cool.

One you have brewed your tea over ice, add some blueberry simple syrup and a fresh sprig of mint. You can add more ice and s few frozen blueberries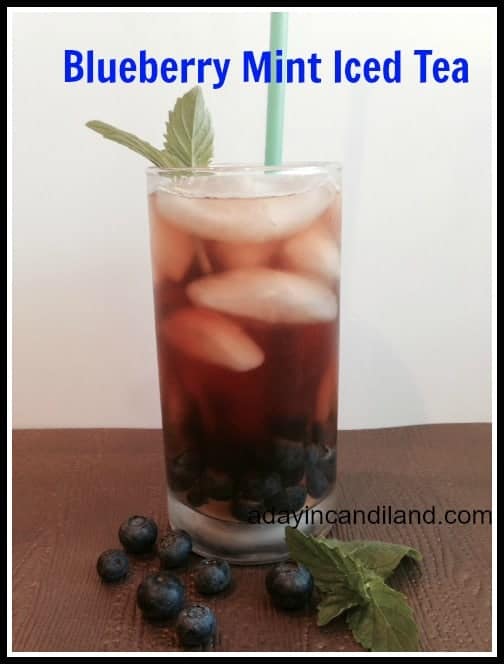 Keurig K50 The All Purposed Coffee Maker, Black
Lipton K-Cups, Classic Unsweetened Iced Tea 24 ct
Fresh Mint Leaves (7 oz.)
40-count TEA Single Serve Cups for Keurig K Cup Brewers Variety Pack Sampler
As much as I love Iced Tea, I like to change it up a bit and this Blueberry Mint Iced Tea does the trick. What is your favorite summer beverage?
Find some of my other recipe pages below.