Create these DIY Spring Basket Chocolate Chip Cookies in an afternoon with your kids.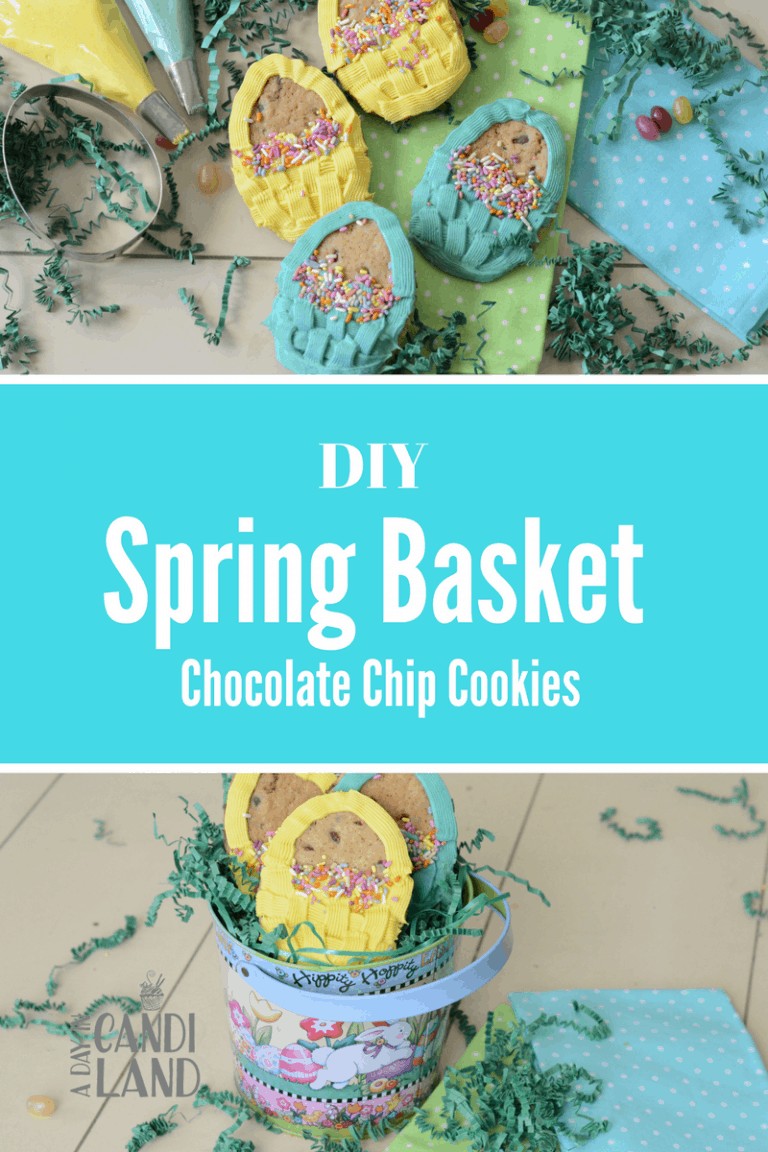 DIY Spring Chocolate Chip Cookies
This past week I received a subscription box kit for Spring Basket Chocolate Chip Cookies. I opened the box and noticed how cute the presentation was. I got an adorable t-shirt in the package (whisk taker). I have been collecting baking shirts and this one is one of my favorites. My daughter and I spent the weekend making these adorable cookies and we had a lot of fun.
My daughter and I spent the weekend making these adorable cookies and we had a lot of fun creating these cuties.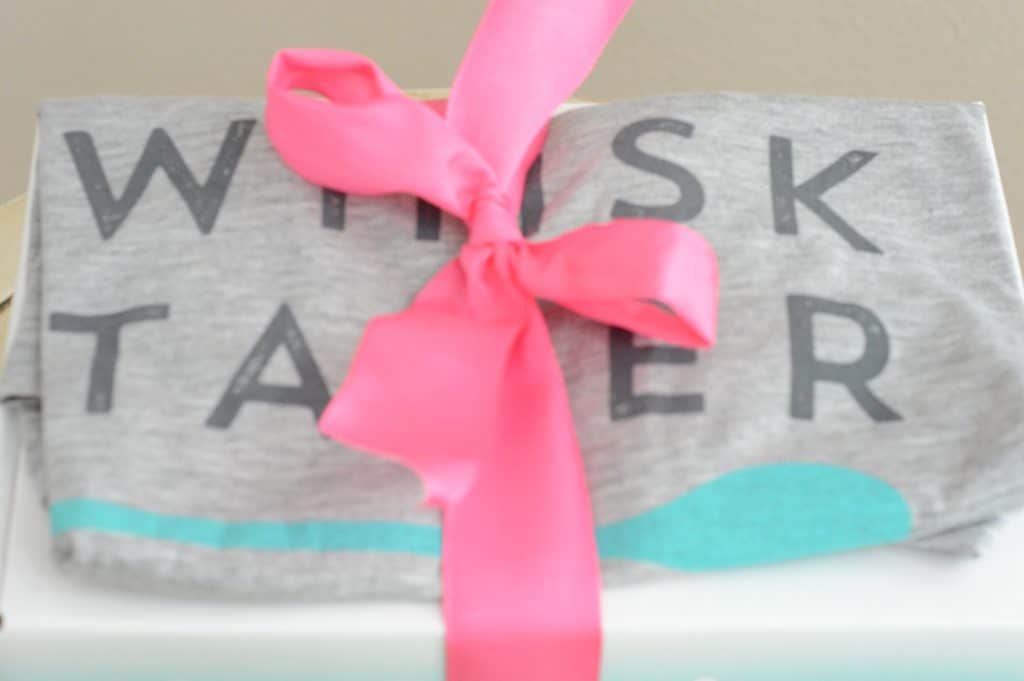 The ingredients in the kit were organic and I only needed an egg, room temperature butter, and plain yogurt. Everything else came in the box. They were pretty easy to make if you have everything planned out. It even came with the recipe cards, cookie-cutter, sprinkles, jelly beans, decorating tips, bags, and a decorating tip.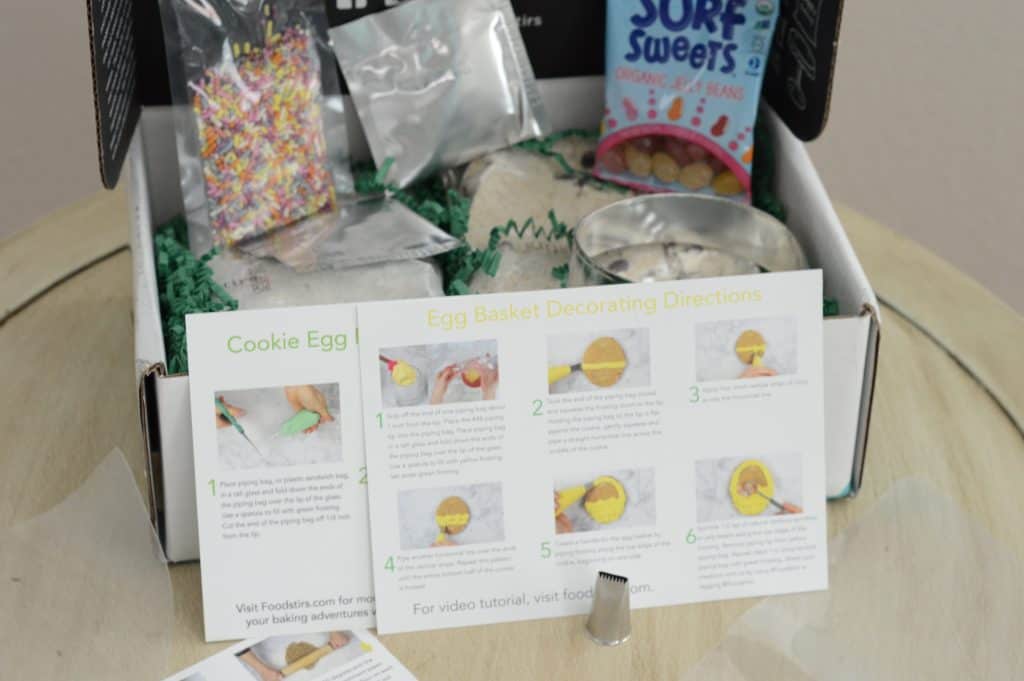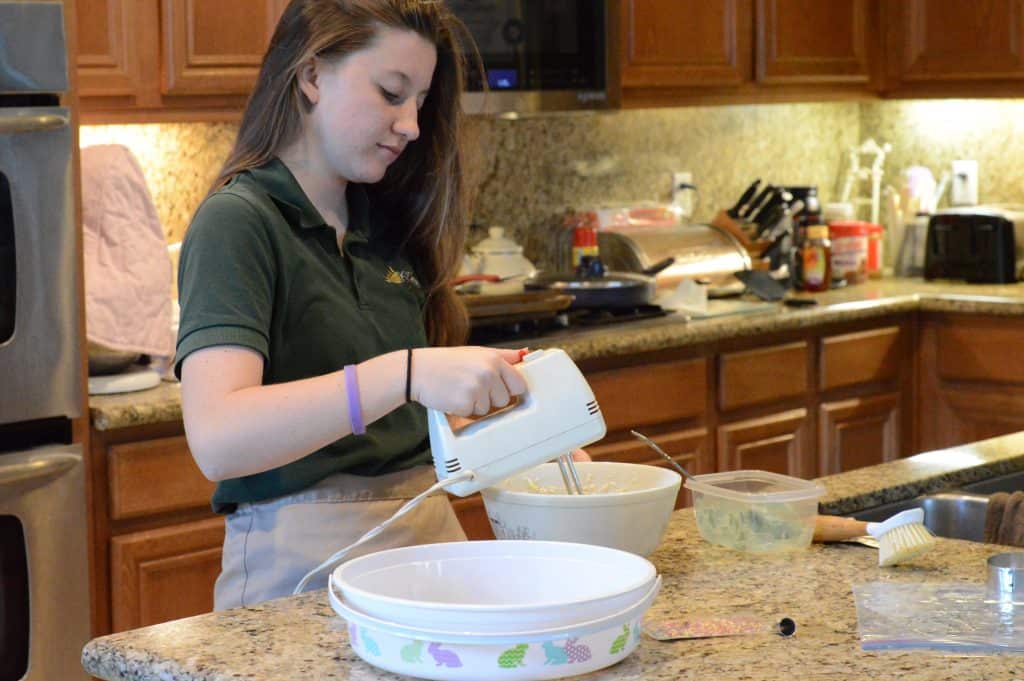 I always start by reading the directions several times. I set out my butter and egg about an hour before we started.
We followed the directions, baked the cookies and made the frosting, then it was time to decorate after we took a short break.
Full Disclosure Here – My daughter and I made the cookies in the morning and left for church. When we got home, my son had eaten half of the cookies before we frosted them. I gave him a good talking to, as I make recipes all the time and have to photograph them before we get to eat it. He knows better. Obviously, they were that good.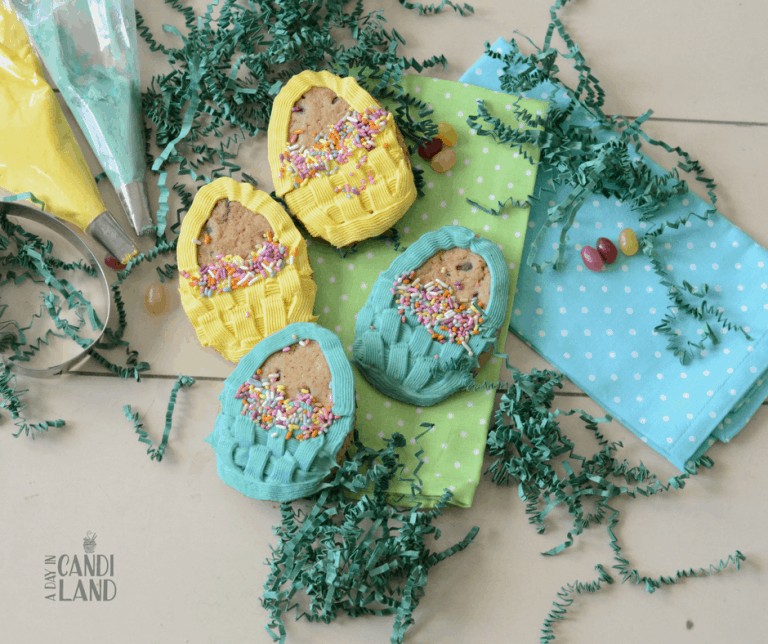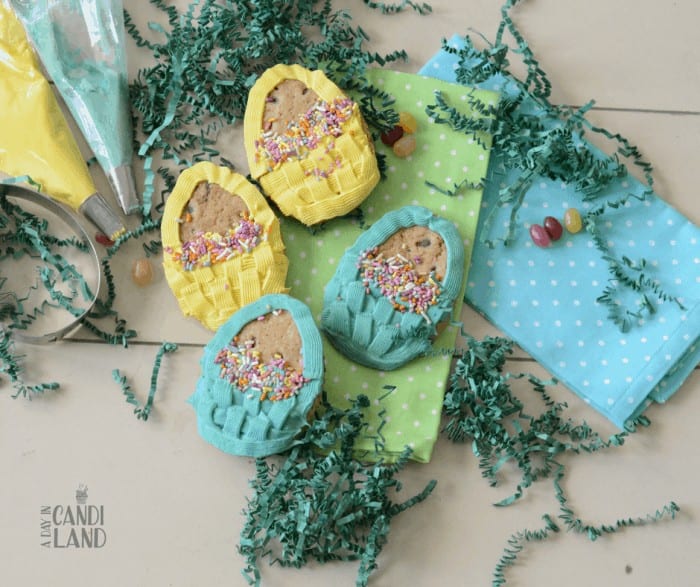 We used the decorating cards that came in the box, along with the frosting bags and tip. I had another tip, so I could make both frostings at the same time and my daughter used the green and I used the yellow frosting.
It only takes a few minutes to decorate using the basket weave method below. Make sure your tip has the teeth facing the top.
You will create one line going across the entire cookie from side to side.
Next, you will pipe short lines starting on top of the first line overlapping it and approximately 3/4″ down leaving equal empty spaces.
Next, you will go to the empty spaces between the first solid line and crossing over the shorter 3/4 lines. You will see the pattern below on the video cover.
These boxes are inexpensive and come in 3/6/12 month subscriptions. They are well worth the price if you don't have all the extras on hand. Plus the ingredients are organic, you won't find that in the regular box mixes, and includes free shipping.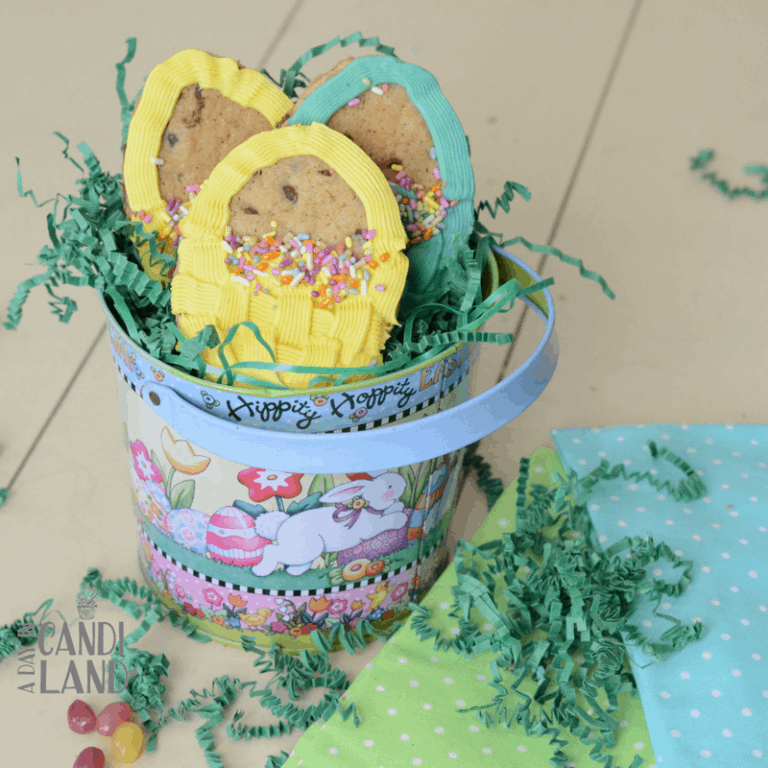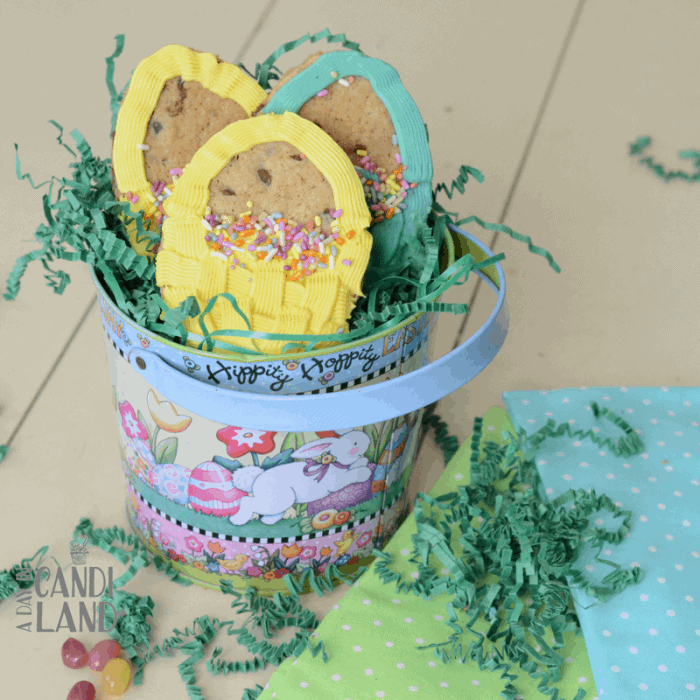 Click here to order>>>>>> Spring Basket Subscription Box. Get 20% off use code Spring20
If you enjoyed these DIY Spring Basket Chocolate Chip Cookies, Find more Cookie Recipes here, or get the Sugar Cookie Bouquet tutorial here.
Wilton Basket Weave Method

I was not compensated for this post. I received the product to try for myself. These are my honest opinions.