Enjoy this week's Easy Family Meal Plan 125, where you can get your weeknight dinners all planned out for you in advance so you can spend more time with your family. All the recipes this week are amazing. I would love to hear which one you like best. You can get previous weeks meal plans here.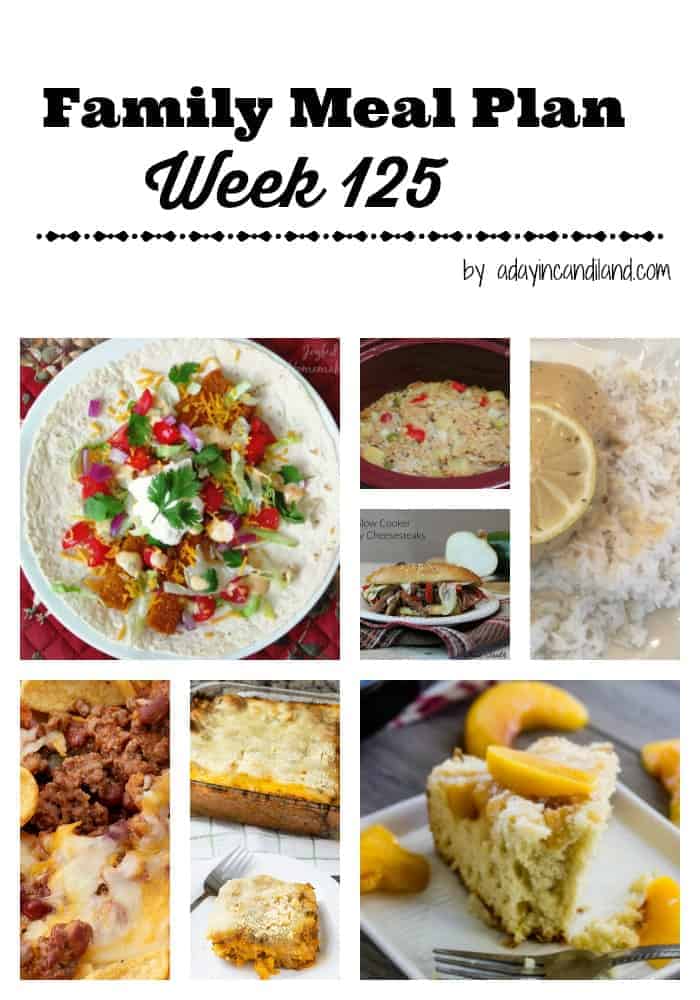 Why you need a Family Meal Plan
This week's meal plan has lots of great recipes you will want to try. Print out the menu list below, fill it out and head to the store and shop for the ingredients.
Getting down to smaller details like having a Family Meal Plan is one of the smartest things you can do. Being a busy mom or parent, you want the best for your family, but I don't know anyone who has a day just to sit around and cook all day for their family.
This is why I am so thankful that my friends and I are creating this meal plan in advance where you can find it each week in your inbox and you, my just as busy mom readers, will never have to worry about what you need to fix for dinner.
6 Dinner Recipes and 1 Dessert Recipe
I am excited to share this week's Easy Family Meal Plan 125. 
This week's Easy Family Meal Plan is created for busy moms, where you will find a recipe for each night of the week plus a dessert or two. This will be coming to you each and every Friday.
We give you 6 dinners, not 7. We figure one of the nights you might have leftovers, go out for dinner or make one of the quick meals I shared. Then you have one dessert for a special treat.
You can do your shopping on Friday or Saturday and have all the ingredients to start your week on Monday.
We have some great new recipes this week. Make sure you leave a comment and let me know your favorites. You can pin this to your favorite meal planning board. Missing an ingredient? No problem, get this ingredient substitution list. 
6 Dinner Recipes
Slow Cooker Philly Cheesesteak New South Charm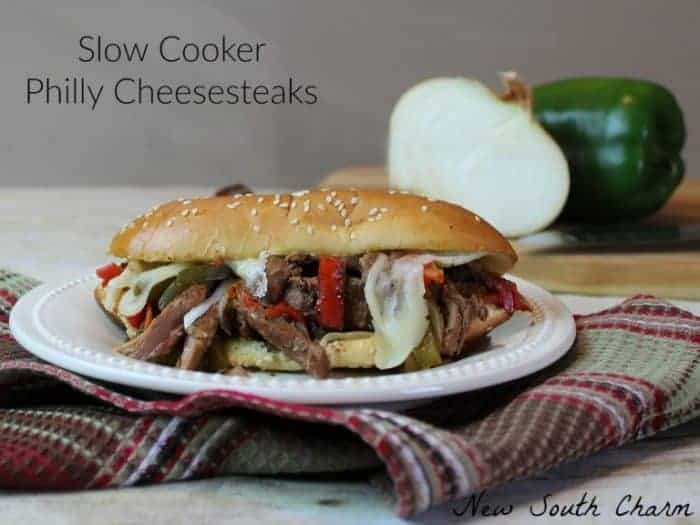 Sicilian Lasagna by Tastefully Eclectic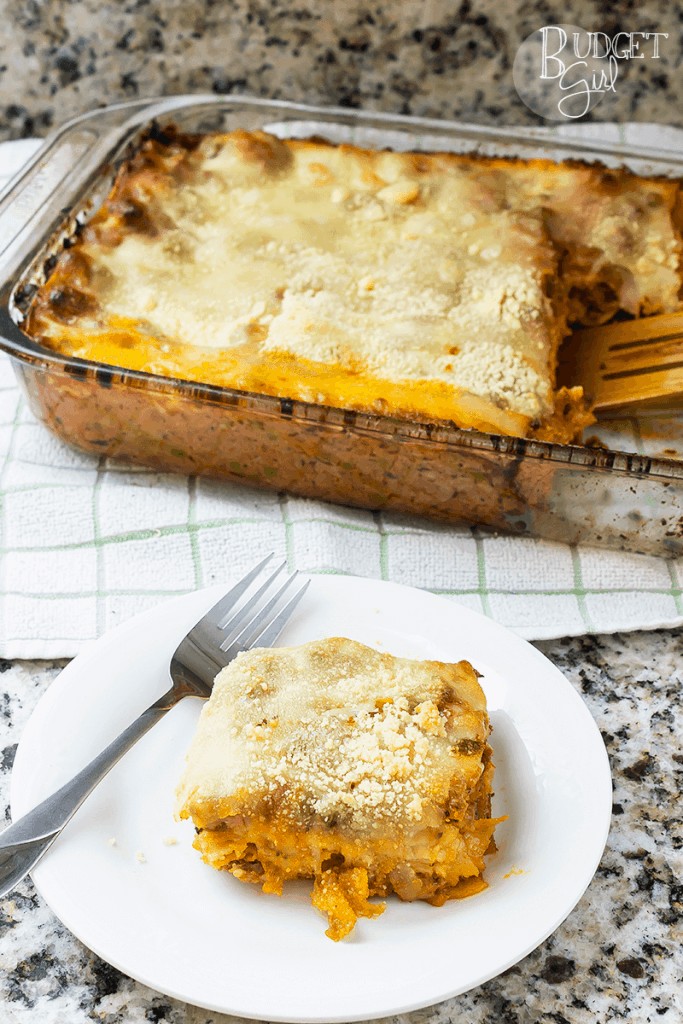 Slow Cooker Luau Meatloaf by Jonesin' for Taste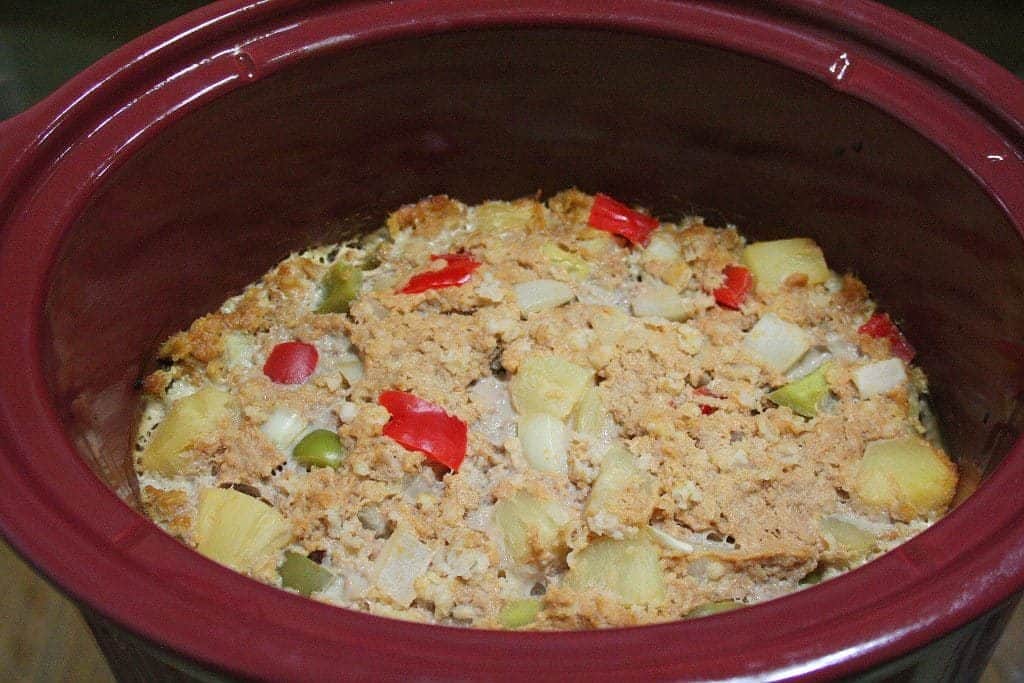 Crock Pot Lemon Chicken by A Day in Candiland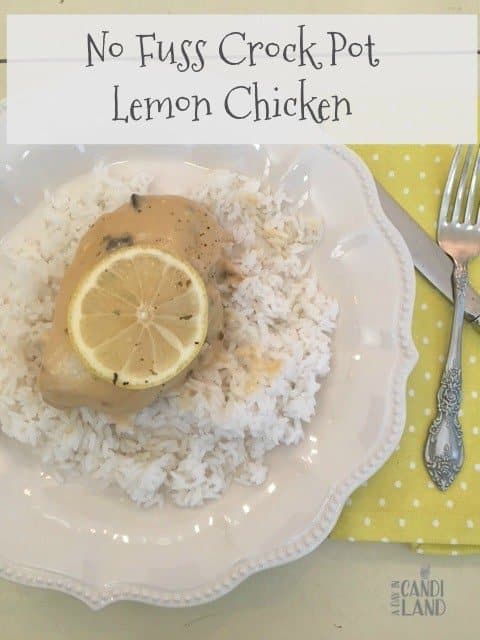 Easy Fish Tacos by Joyful Homemaking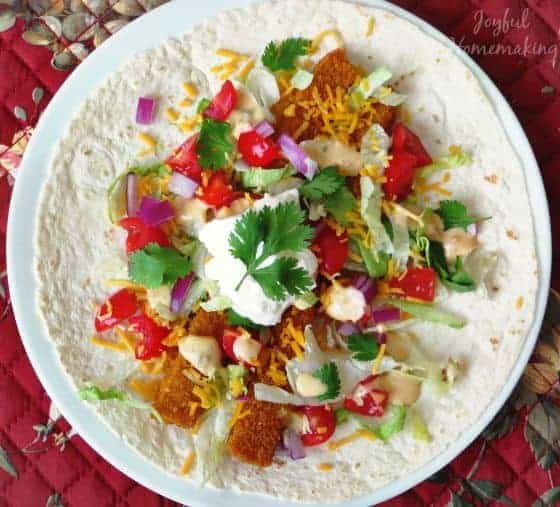 Easy Fritos Casserole by Recipe Treasures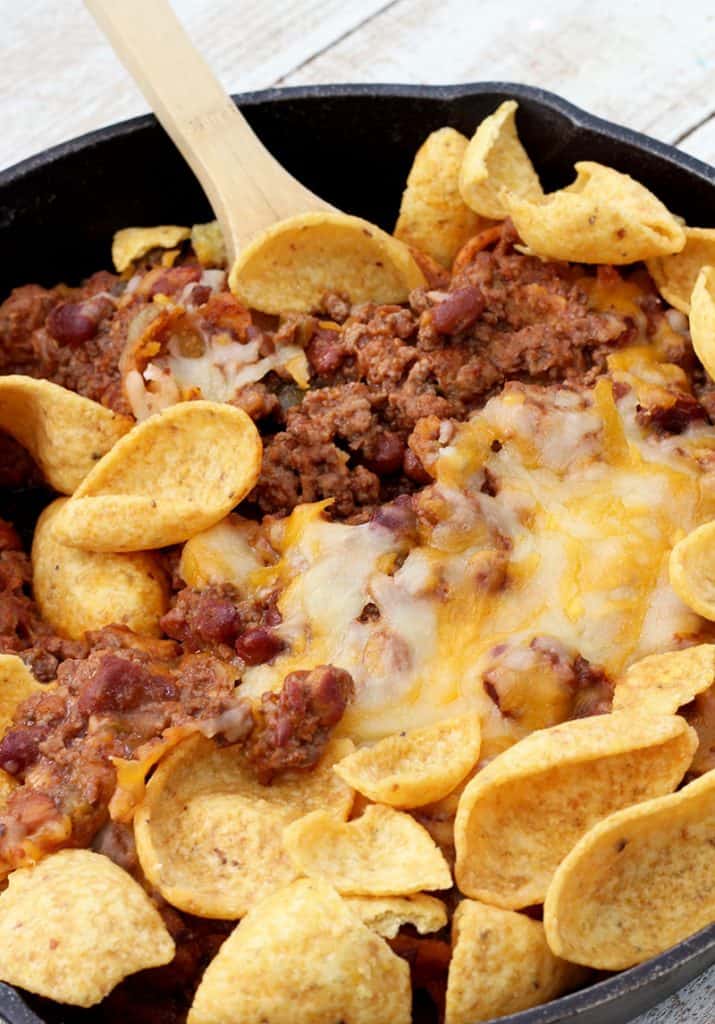 DESSERT
Peach Breakfast Cake  by Cooking With Carlee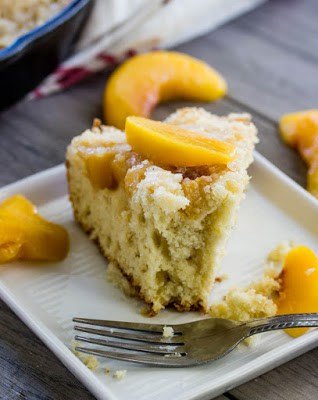 You can take these recipes and share with your friends. Make sure to pin each week to save the recipes. You can even substitute some ingredients to make them your own.
Family Meal Plan for Busy Moms
This Easy Meal Plan is created for the busy mom who wants to save time and give her family the best. These recipes are based on 6 bloggers home cooked recipes that we want to share with you. I know you will love these delicious recipes and you will get a nice mix of different foods. If you want to try some Quick Recipes to substitute, I have a few for you.
Each week my blogging friends get together to create another easy menu plan. Enjoy these menu plans and share them across your social media sites. Easy Family Weekday Meal Plans is a great way to plan your dinners for the week. Make sure to visit all our blogging friend's websites. I can't wait to try a few of these.
Looking for some of the tools used in creating these meals? Here you go.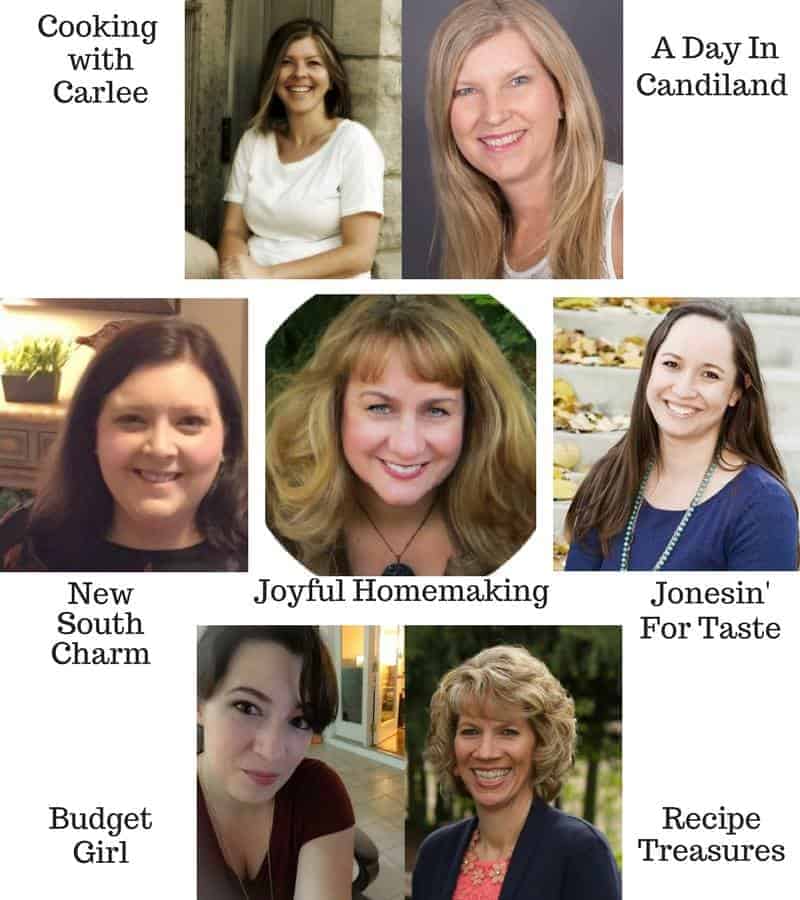 Follow Our Bloggers Here
Cooking with Carlee — Facebook  Pinterest  Twitter Instagram
A Day in Candiland — Facebook  Pinterest  Twitter / Instagram
New South Charm — Facebook Pinterest  Twitter
Joyful Homemaking — Facebook  Pinterest  Twitter  Instagram
Jonesin' for Taste — Facebook  Pinterest  Twitter  Instagram
Recipe Treasures — Facebook  Pinterest  Instagram
Tastefully Eclectic  — Facebook  Pinterest  Twitter  Instagram
Sign up below to print off a shopping list and 8 other printables that will help you get prepared with meal planning.
Just add in the meals and write in the ingredients and take it with you to the store.  If you need some freezer options that you can do in a day or two try these 20 Freezer meals.
You can get the complete 9-page meal plan kit when you sign up to get reminders of all my recipes and tips for Busy Moms.
Find some great meal planning tips on our Meal Plan Board on Pinterest, or share on Facebook. Enjoy your Family Meal Plan 125.