Have you ever wanted to see how other decorate during the holidays? The 2016 Blogger Holiday Home Tour, lets you see inside others bloggers homes, all while being in the comfort of your own home.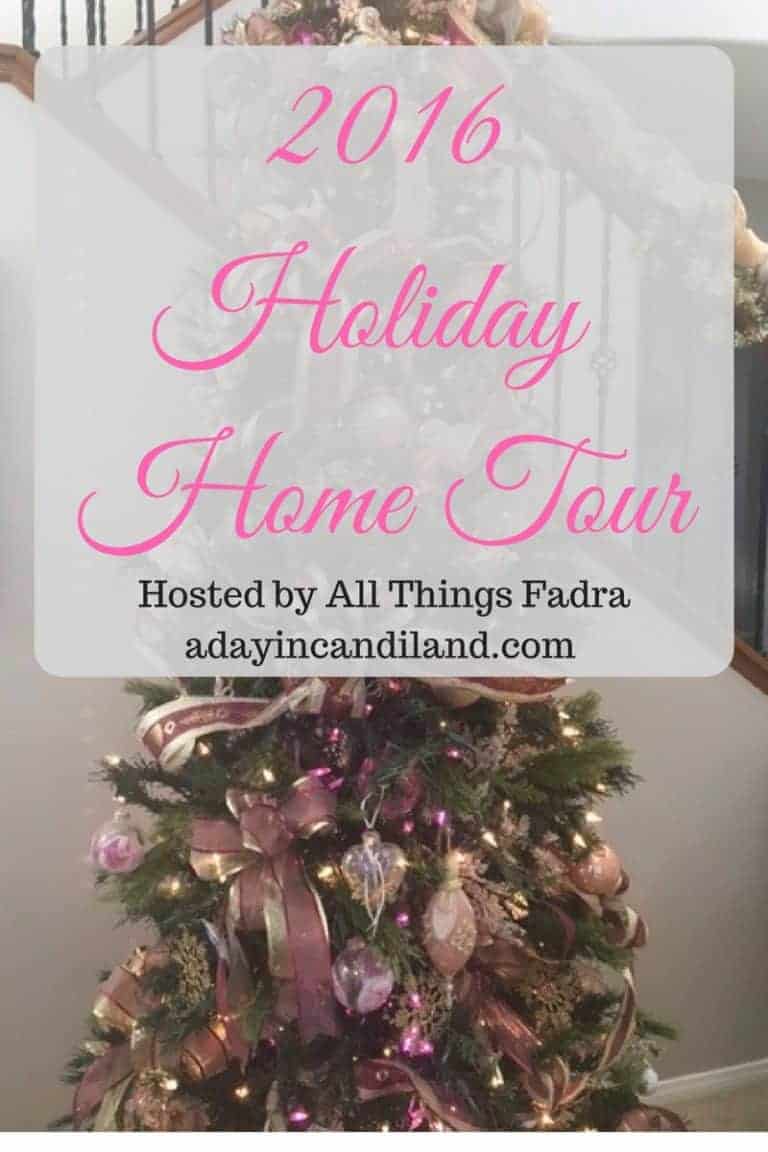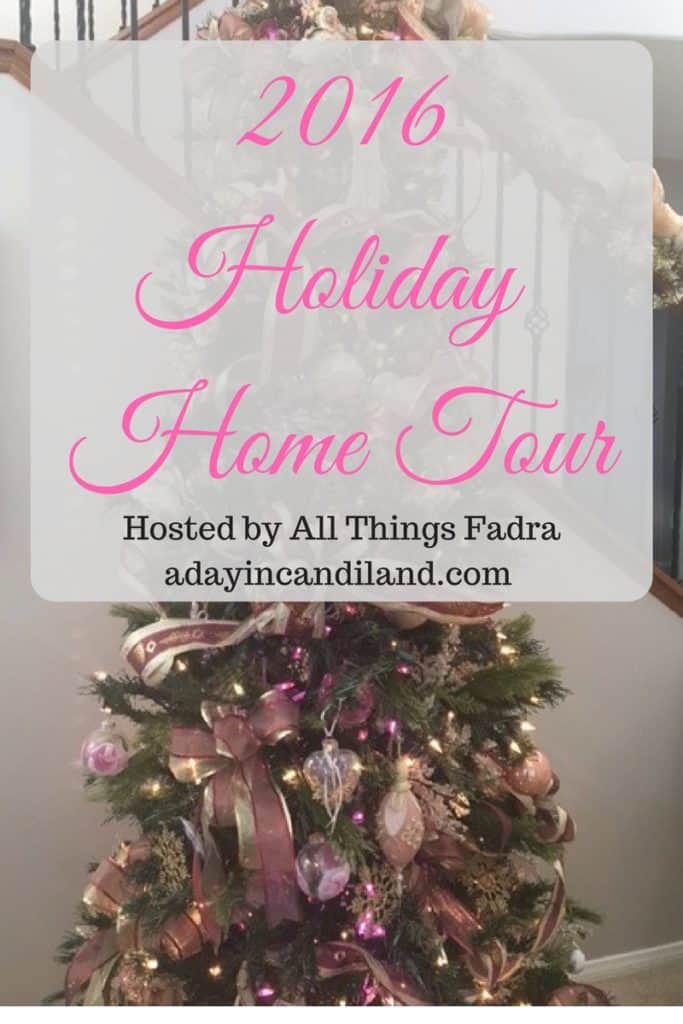 Thanks to Fadra from All Things Fadra, she has gathered some of her blogger friends to do just that. For the next two weeks leading to Christmas you can see inside some of the homes of your favorite bloggers on Facebook Live.
I have recently just started doing some facebook lives and getting more comfortable in front of the camera. To be honest, I think the hardest part is making sure you are really live after you push the button, or where the Facebook Live button is, and are you on the right page?
It all worked out and now you can view my video along with some of the others in our tour.
2016 Holiday Home Tour
I started near my front door and shared my Pink Victorian Tree. Many of you know I used to own a tea room and this tree was in it. The tree is decorated with Victorian and teacup ornaments.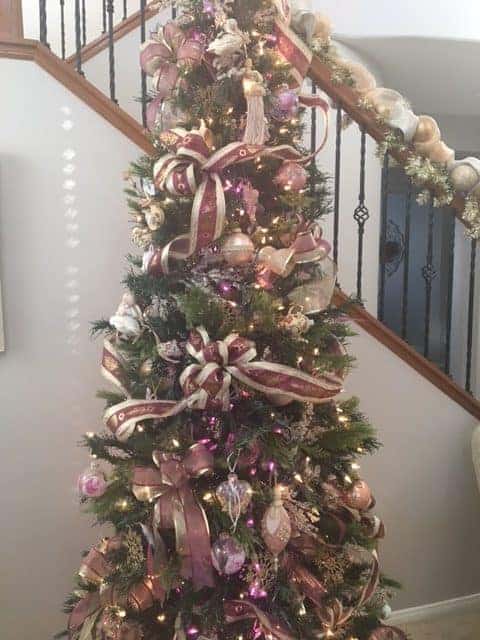 This is one of my favorite things for Christmas is the Thomas Kinkade Light Up Christmas Tree.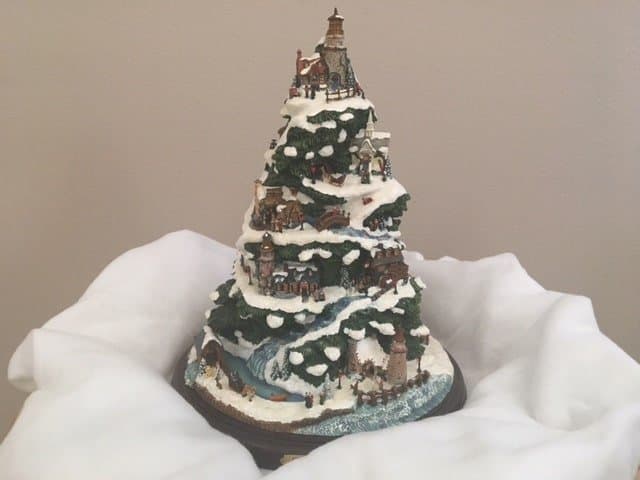 This Green and Gold Poinsettia Vase is in my hall way to the dining room. Snow man and Snow woman are standing by.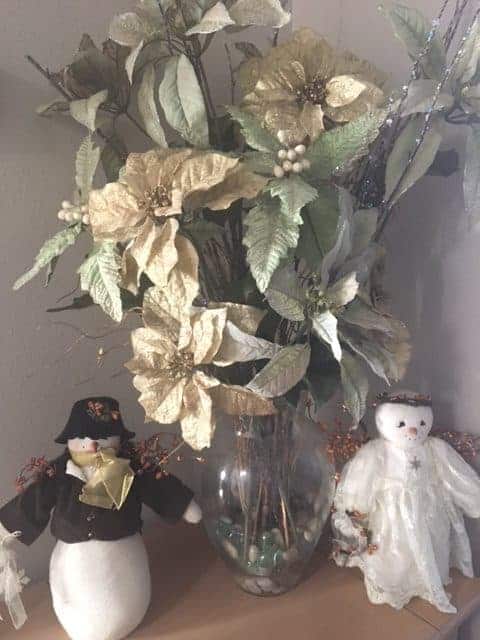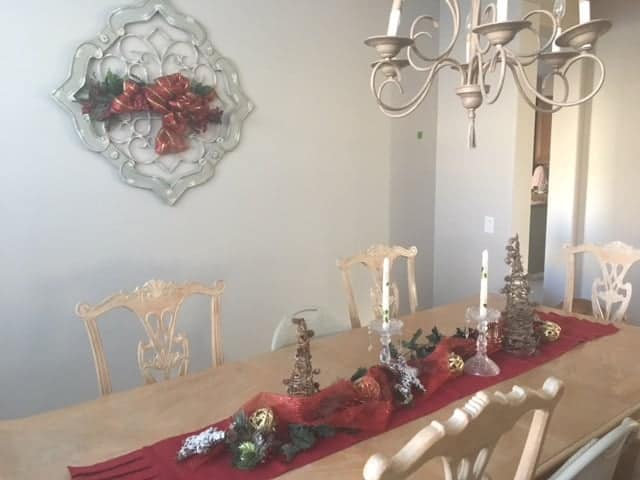 My Dining room table is a little bit Gold, Silver, Red, and Rustic.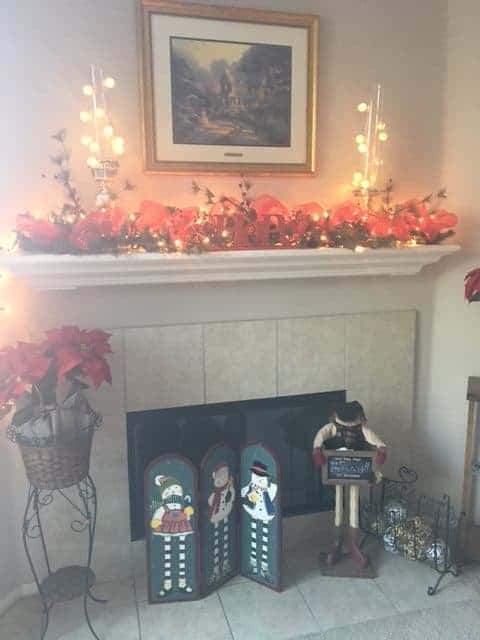 My Fireplace Mantel has another Thomas Kinkade hanging above the mantel.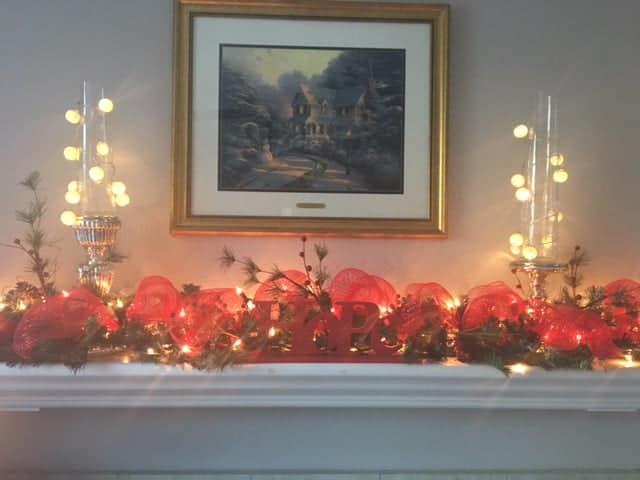 *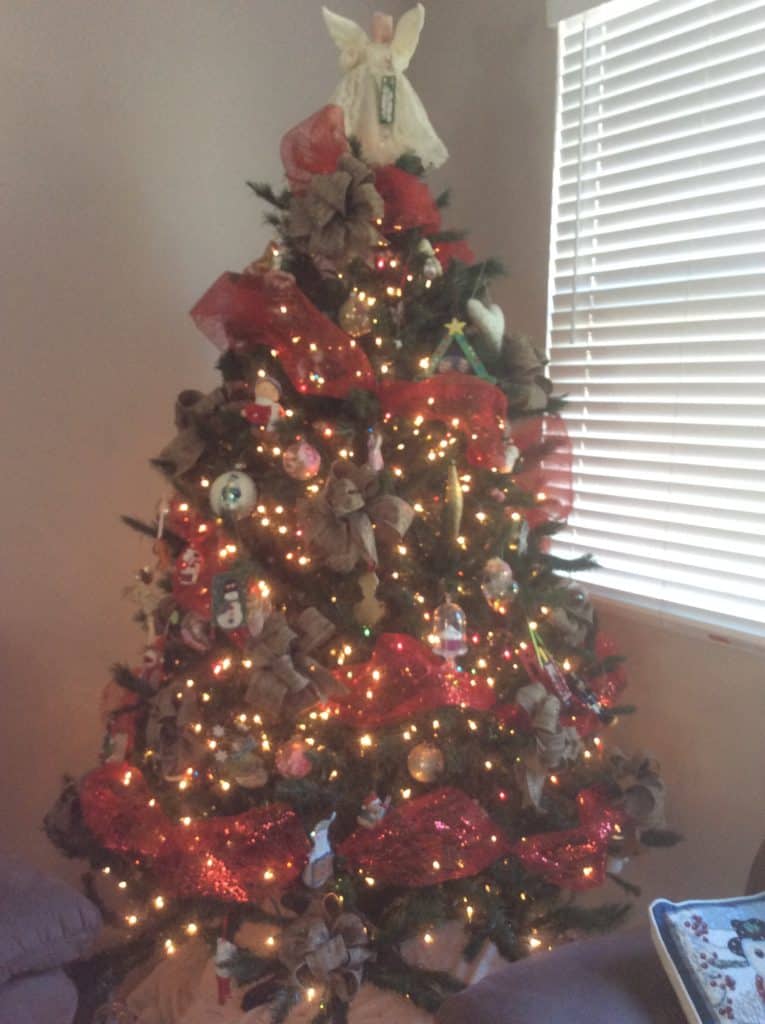 This is our main tree, it is a little smaller so we have it up on some boxes. This living room has higher ceilings than our old house. I hope you enjoyed my holiday home tour. Make sure you watch on facebook live and visit the other bloggers homes.
Holiday Home Tour Live
Let me tell you what I learned about my holiday home tour live. Facebook live is funny. Sometimes you can find the live button and sometimes you can't. Make sure you have a strong wifi or data signal. Let your friends know you will be on before you go live, so you can keep the conversation going. Make sure you turn on your do not disturb button on your phone, and smile and be happy. I can't wait to do this again next year.
Please note that all times are Eastern Standard Time (EST) so be sure to adjust for your time zone accordingly!
Monday, December 12th
11:00 am – Fadra Nally , All Things Fadra
Facebook: facebook.com/allthingsfadra
BROADCAST: All Things Fadra Holiday Home Tour
3:00 pm – Danielle Smith, ExtraordinaryMommy
Facebook: facebook.com/extraordinarymommycom
BROADCAST: ExtraordinaryMommy Holiday Home Tour
Tuesday, December 13th
12:00 pm – Summer Davis, Dirty Floor Diaries
Facebook: facebook.com/SummerLenDavis
BROADCAST: Summer Len Davis Holiday Home Tour
1:00 pm – Candi Elm, A Day in Candiland
Facebook: facebook.com/adayincandiland
BROADCAST: A Day in Candiland Holiday Home Tour
2:00pm – Erin Lane, A Parenting Production
Facebook: facebook.com/aparentingproduction
BROADCAST: A Parenting Production Holiday Home Tour
Wednesday, December 14th
11:00 am – Reesa Lewandowski, Momma Lew
Facebook: facebook.com/mommalewsblog
Thursday, December 15th
1:00 pm – Susan Pazera, Mom on the Map
Facebook: facebook.com/momonthemap
3:00 pm – Jana Seitzer, Merlot Mommy
Facebook: facebook.com/MerlotMommy
Friday, December 16th
11:00 am – Destiny Paquette, Suburban Wife, City Life
Facebook: facebook.com/suburbanwifedp
1:00 pm – Marielle Altenor, Lady Marielle
Facebook: facebook.com/LadyMarielle
Monday, December 19th
12:00 pm – Tania Lamb, Lola Lambchops
Facebook: facebook.com/lolalambchops
1:00 pm – Jennifer Auer, Jersey Family Fun
Facebook: facebook.com/JerseyFamilyFun
2:00 pm – Desiree Townsend, Bold and Brave Today
Facebook: facebook.com/boldbravetoday
Tuesday, December 20th
12:00 pm – Julie Bigboy, Saving Up for Disney
Facebook: facebook.com/savingdisney
1:00 pm – Christina Shirley, Mom's Messy Miracles
Facebook: facebook.com/momsmessymiracles
Wednesday, December 21st
2:00 pm – Julia Hunter, Wine in Mom
Facebook: facebook.com/WineInMomBlog
3:00 pm – Amanda Rodriguez, Dudemom
Facebook: facebook.com/TheDudeMom
Thursday, December 22th
1:00 pm – Alice Chase, Thrill of the Chases
Facebook: facebook.com/ThrilloftheChases
***
If you miss a live broadcast, don't forget to come back and watch the recorded tour. See you on Facebook!
Visit some of my other Christmas articles.