One of the newest blogging tools I have found is Twitterfeed.com. I had heard about it on a google hangout from Learn to Blog Hangouts. I decided to show you how to set up twitterfeed when a few bloggers asked me how to use it after reading my previous post on 5 Blogging Tips.   It is a balancing act trying to write great content and have time to network on the different social platforms. You can also find my tips on scheduling my own posts through coschedule.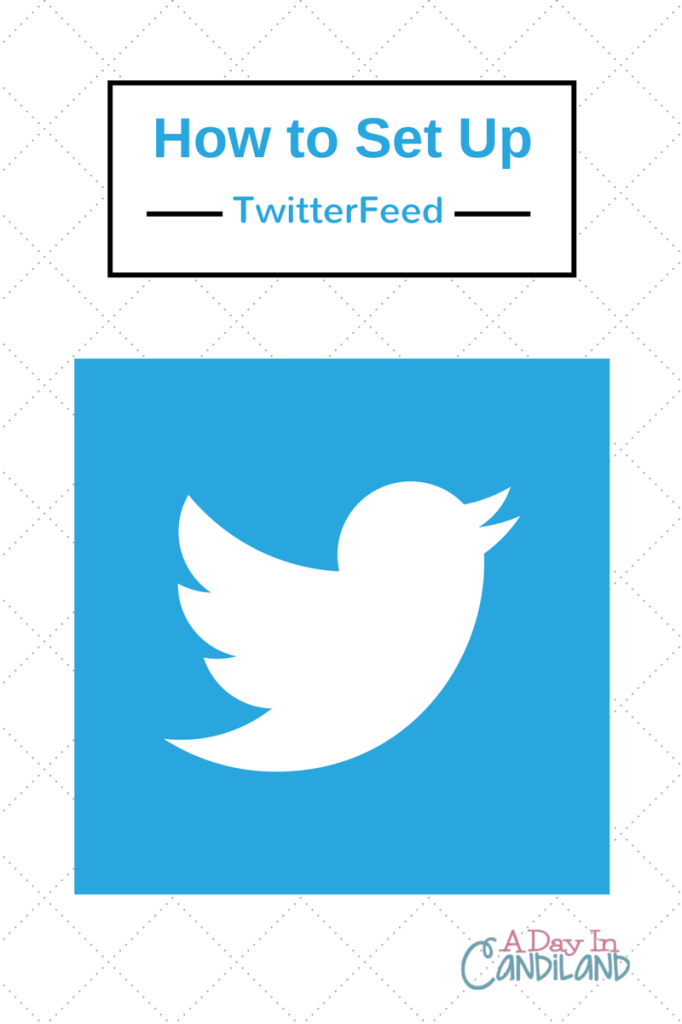 Twitterfeed is not affiliated with twitter but is a scheduling tool for rss feeds. It works with several social media platforms like Twitter, Linked in and Facebook.  For the purpose of this post I am using Twitter as the platform of choice although it will be the same to set up for other platforms.
The benefit of setting up this feed will be to share your blogger friends content as soon as its published. It will save you time because once you set up the feed it will become automatically shared on your twitter account.
Remember that networking is always better done live and in the moment, but this is one way that you can be one of the first to share content of all your favorite bloggers.
How to Set Up Twitterfeed
Step 1:
Navigate to Twitterfeed.com and sign into your Twitterfeed account with your email address and password. Click "Register Now" if you do not already have a Twitterfeed account and follow the onscreen instructions to register.
Step 2:
Enter the name of your feed into the Feed Name text field. Enter your blog URL in the text box under "Blog URL or RSS Feed URL." The majority of feeds will be their blog name with /feed after. You can test just to make sure. If it says error, you can always email them and ask.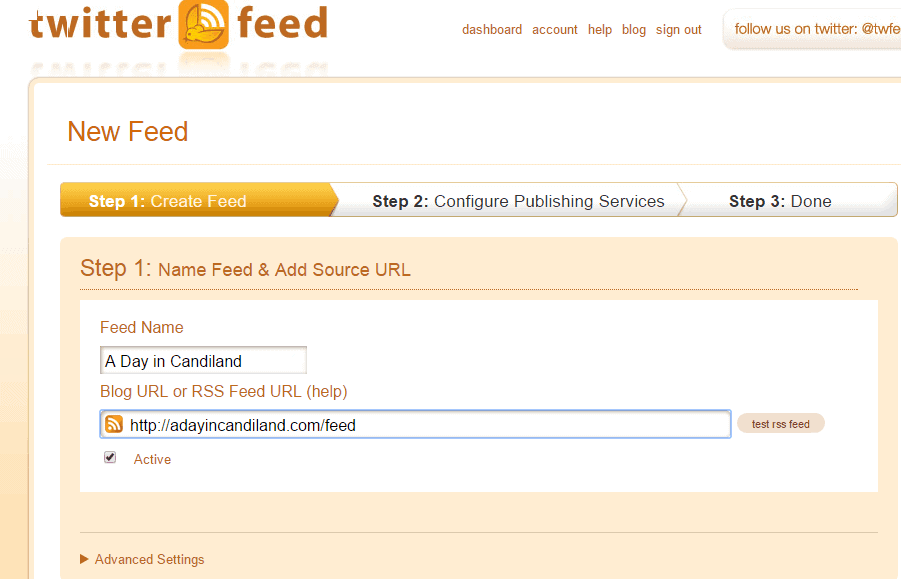 Step 3:
Test your feed by clicking the "Test RSS feed" button." Click "advanced settings" to continue the process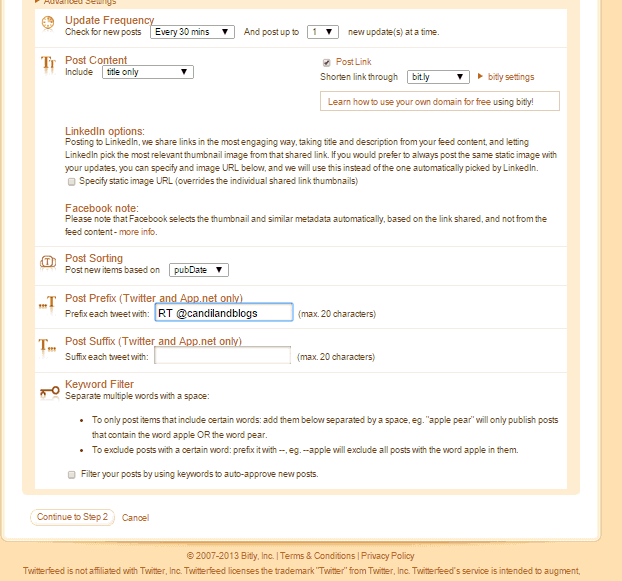 You can choose to show, Title only or title and description (this will pull first words of the post). I prefer Title Only.
You can add post prefix or post suffix, you will need their twitter id for this. You can add RT to the beginning to make it look like a RT or just their id. Continue to Step 2 on bottom of screen. You can also add an url shortener of your choice.
Step 4:
At the next screen you will see the 5 social medias accounts you can choose from. Choose Twitter under the Available Services menu. Click the "Authenticate" button and type in your social media name and password. Click "Authenticate" and "Create Service" to link the blog feed. (You only have to do this once for the first feed)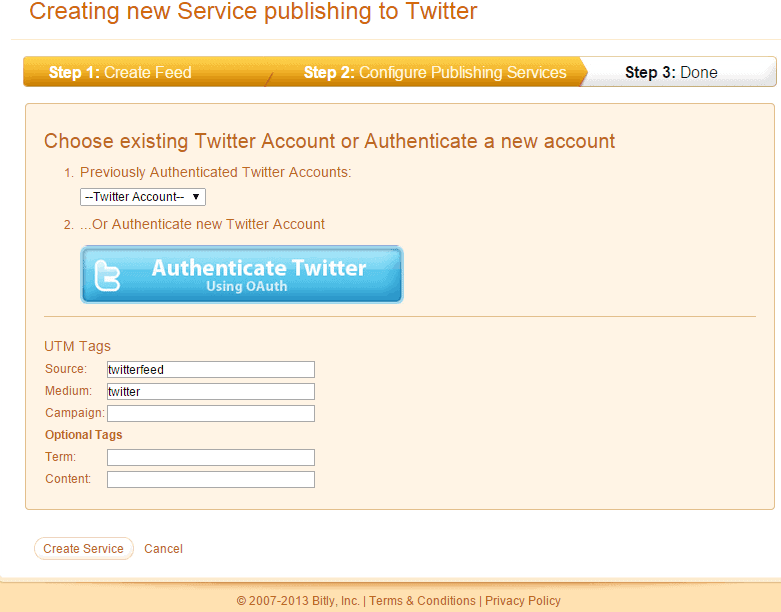 If you have any more questions on How to Set Up TwitterFeed then follow me on Twitter for more blogging tips and sign up above to receive your free Baking Substitution Printable for your favorite recipes.