Well it's week two of Menu Plan Monday on A Day in Candiland. Last week went so good, I decided to go with it again. Although it takes a little planning, it really goes smoothly during the week. My kids have been looking at my menu I post on the fridge and they are prepared and even have been helping me get it on the table. I did have to switch one of the nights with another because I forgot I work late one night. It was so easy, because I just looked at my easiest meal and switched it.
I really feel like I am saving money too. It is helpful to go through your pantry and freezer before you make your meal plans. Also think about your week, is there a night that you want to make a big meal or maybe you want to do sandwiches so you don't have to turn on the oven. It is really simple and takes the stress out of feeding your family. If you missed my menu last week, you can find it here. I have linked up with other menu planners here.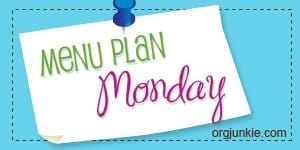 Monday: Cheese Enchiladas, Rice and Fruit
Tuesday: Chicken Tacos, Beans, and Corn
Wednesday: Mostacolli and sauce, Crescent Rolls and Berrys & whipped cream (I bought blackberry s this week)
Thursday: Baked Chicken, French Fries, and Vegetable.
Friday: Homemade Pizza and Garlic Bread
This week on Saturday we will be at my nieces 16th birthday party. We live a few hours away so we will see all of our family.
Do you have a tip to make your meals go smoothly? I would love to hear them. Leave a comment and tell me what your making this week. You can leave a message on my facebook page also.