Every year we need to focus on getting our homes cleaned out for spring cleaning. Do you do the same for your blog? Many of us are so busy after the holidays trying to get organized in every area of our homes and for taxes, but you also need to Spring Clean Your Blog.
This is a two-part series and I will finish up my second post over on Making Our Life Matter at Spring Clean your Blog Part 2.

Spring Clean Your Blog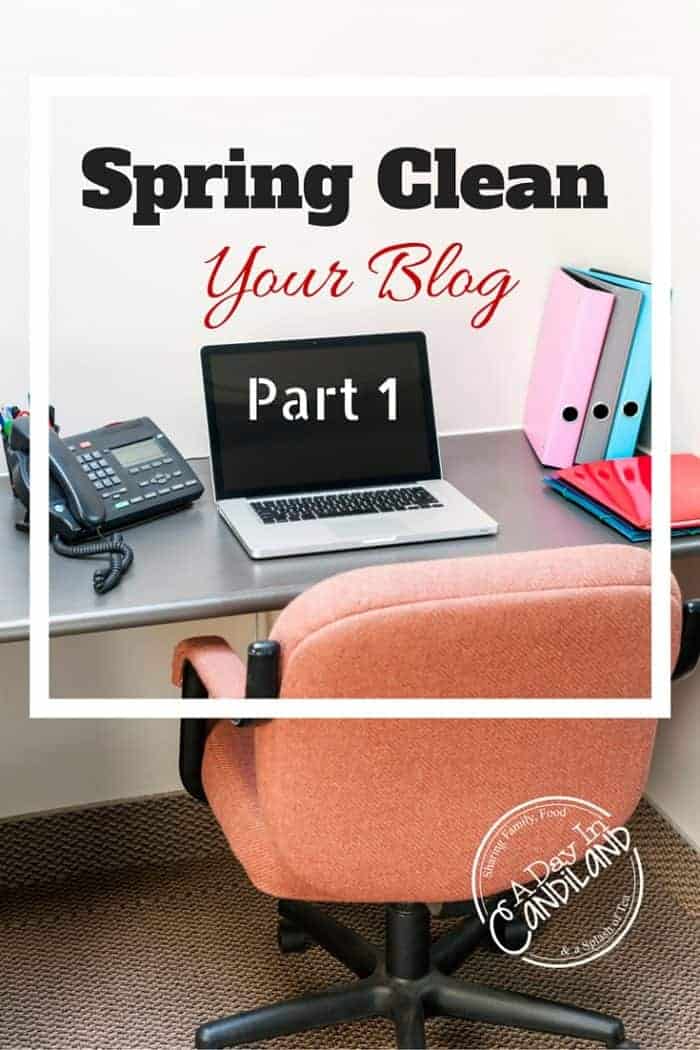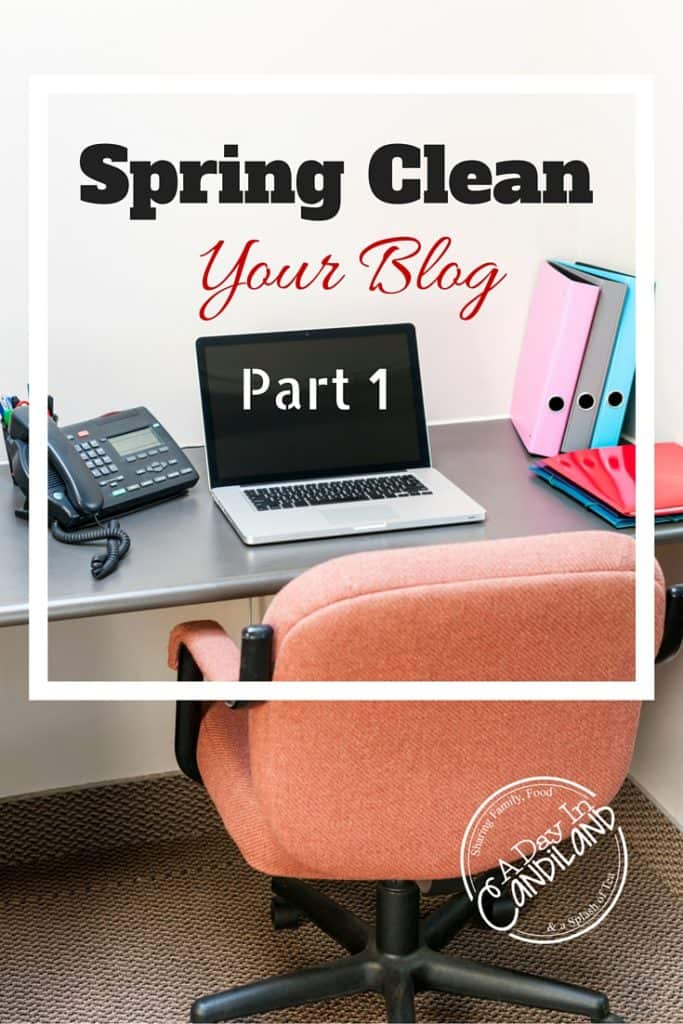 Bloggers work hard all year, trying to get out the best content but when do we have time to clean up our blogs and update them? It is a time-consuming job, but it needs to be done. Plugins get outdated. Links break, images need to be updated and so much more.
So what better time to do it than the beginning of the year!
I am really excited to write this post because it gives me the motivation to get it done myself. So let's start.
Your about page should be looked at regularly. Are the pictures up to date. Is it dated? As in do you have dates in them that shouldn't be there? It's best to make your about page evergreen. That way it looks fresh.
ADS:
Have you checked your ad's position lately? Do you have too many ads? Do you have enough? Do you have any? This is up to you if you are monetizing your blog. It also depends on what type of content you have.
I have read blogs that have so many ads in them, I can't tell what the content is and what is the ad. But it may work on your site if that is your thing. If you can tell anymore, have a blogger friend look at your site and see what they think. There are ad networks like Adsense, Gourmet Ads, Media Vine, Adthrive, etc.
Categories and Tags:
Recently, I have reduced my categories. I have heard between 10 and 20 is a good number. These are the main topics you write about. My main categories are finance, recipes, encouragement, and a few more. Then there are tags that are more detailed such as chocolate, gluten-free, strawberries, etc. It is so much easier for your reader to find things if you clean these up and not have so many categories. Here is a great example. I recently updated my thoughts on Categories, read it here.
Favicon:
The reason I mention this because recently mine disappeared and I read another blogger talking about it in a facebook group. So this is finally fixed in time before this published. There will be a generic one if you haven't changed it. The favicon is the cute little icon in your browser next to your URL.
Guest Post Page:
Do you encourage guest posters on your blog? If you do you should have a policy about what you are looking for and what you are NOT looking for. Keep yours updated. Here is my guest post policy.
Goals:
You should have different types of goals for your blog. One being the purpose. Why are you blogging? Is it monetary, is it a hobby, is it therapeutic or is it a legacy for your family. Once you have established the goals and focus, it is possible that they may change over the year, but having it down in writing will help with how you set up your blog.
Headshot:
Do you have an updated headshot? Many bloggers like to update theirs once a year. If you choose to update, make sure you update through all your social media.
Images:
This is a big one. You need to have great images. I recently took a photography class to learn how to get great lighting. You can also use Canva and Picmonkey to process your images for social media and your blog. Make sure you are using the best image sizes also. Here is an example of different image sizes.
Let's start working on these topics and I then come visit for Part 2. You can team up with another blogging buddy or friend to hold you accountable. We do that in our blogging tribe facebook group and it has been very helpful.
You can also find more blogging tips here.