A few weeks ago we went on Vacation to Sea World in San Diego. It has been a long time since we had been there. The kids were very young then. We don't live too far from Sea World so we decided to get a year pass for only $84.00 each. That is a great deal. First of all the weather is great in San Diego. It's usually a comfortable 70 – 80 degrees.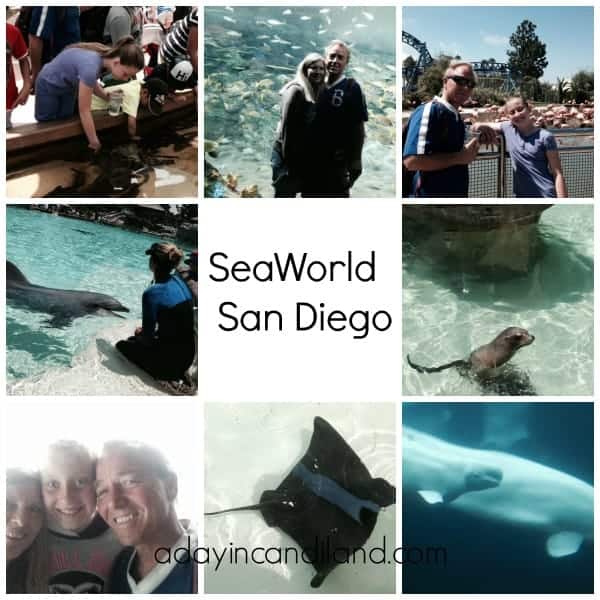 We got there right after they opened and the first thing we did was go to the small pools where they have fish you can pet. We spent some time there looking at all the fish.
We then decided to go to the main attraction at Sea World. Shamu. You have to go to the shows usually 30 minutes early to get a seat. If you sit near the bottom you are in the "Splash Zone" you will definately get wet there. There are several killer whales in this show and they are amazing. They are really big but so beautiful. It was about a 20 minute show and you will get to see the whales jump and swim and eat lots of treats.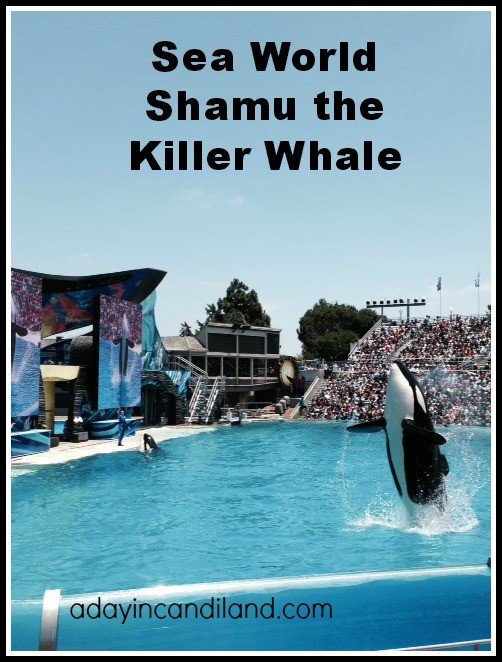 Then next we went to see the dolphins. We did not get into the show so we just saw them in the pools. The trainers let you take pictures and answer questions.
Sea World has a few rides that you can go on. There is usually about an hour wait. You can not take any personal items with you on the rides so they have lockers that you can put your things in. They also let you bring in snack items so we brought some waters and trail mix and granola bars. We did have dinner there and there is lots to choose from. However it is pretty pricey. Since we only ate one meal there it wasn't too bad.
Next we took a few pictures and went to see the Walruses. We also saw the turtles and sharks, I wanted more pictures of the sharks and a video but of course thats when my battery died. Now SeaWorld actually has a recharging station for your phone in the park but it was on the other side and it was getting late so I didn't want to go back and charge my phone.
Next we went to see the penguins. They are so cute, we watched them swim around during feeding time.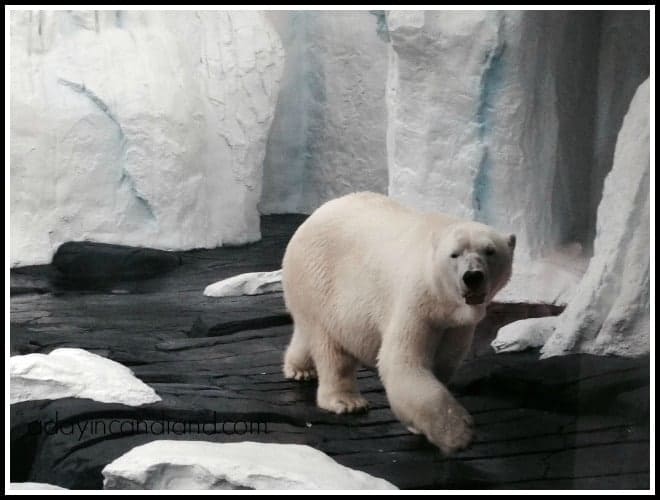 The last thing we did was to go to see the Polar Bears, and white dolphins. They were so beautiful. The Polar Bear just walked back and forth in his place. There were also two white dolphins. They just swam from side to side.
We left right before the fireworks. I am sure it was a beautiful show. I would think if you had a year pass, and lived nearby, that it would be nice to come over in the evenings and hang out. The rides are probably shorter lines in the evenings. Of course, most of the shows are over by 7:00 pm.
My absolute favorite thing was the pet show. They use rescue animals and they are hilarious. There are cats, dogs, pigs, kangaroos, birds, rabbits, and an ostrich. They train them to do amazing tricks. There was a cat that walked a tight wire that was unbelievable. I wish I would have had that on video.
We had a great day and it was a lot of fun. The weather was perfect. You do need to bring a jacket for when the sun goes down.
I would definitely recommend going to Sea World if you are in San Diego or Florida. It is a great family experience and can also be very educational.
Have you been to Sea World lately? What was your favorite part of the day? Make sure you are following me on facebook and twitter. See you in a few days.