This shop has been compensated by Collective Bias and its Advertiser. All thoughts and opinions are mine and mine alone and should not be construed as medical advice. #24HourEsterC #CollectiveBias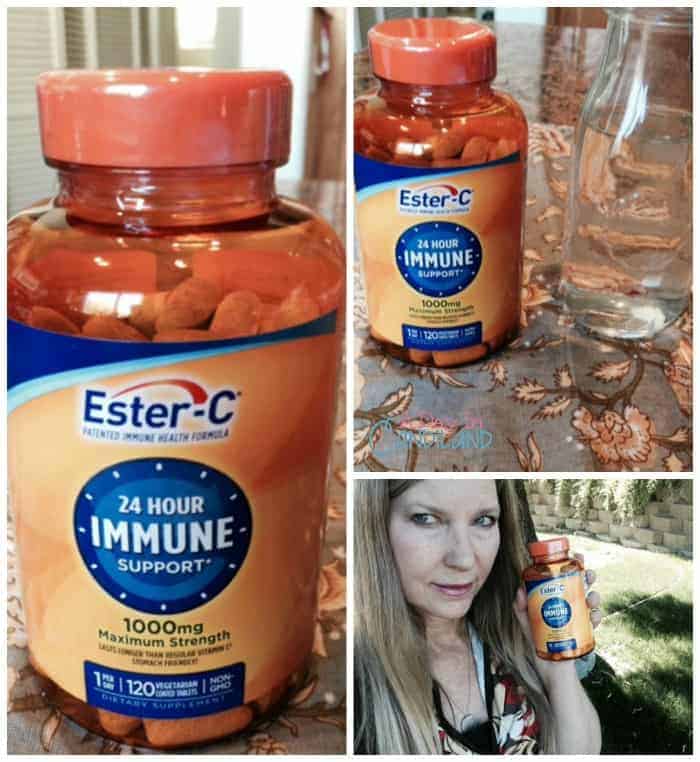 Being a mom of three pre-teen kids, a wife, and a blogger means I have a busy schedule. I am up early blogging, then getting kids ready for school, (different schools of course) then stopping by my husbands shop to help him for a few hours, then back home to blog and I am sure you know how the rest of the day goes, so supplements are part of our routine.
It is important to me that my family gets their rest, eats well, and exercises. But there are many days that the busyness of my schedule gets in the way of eating the perfect meal so I know that just one serving daily of 1000 mg of Ester-C® delivers up to 24-hour immune support 365 days a year.*
After all, you don't want your immune system unsupported when you need it most." (taken from Ester-C®)
This is important to my family. I really prefer taking a supplement to drinking a glass of orange juice and avoiding all the sugar that comes with it. Plus Ester-C® is also easy on my sensitive stomach.That's another one of their great benefits. Everyone in my family can take it with a glass of water. So it's super easy.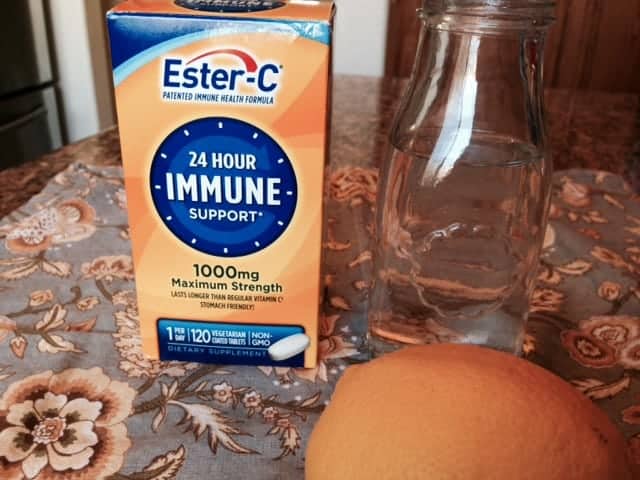 I get my Ester-C® at Wal-Mart in the supplement aisle. I found it on the top shelf. It comes in two sizes and I like the 1000 mg because it gives 24-hour immune support. It is also currently on rollback, so prices are even better. Wal-Mart is right down the street from me and next to my daughters school, so it tends to be my go to place when ever I need anything. I am usually stopping in several times a week. It's also easy to find on facebook and twitter.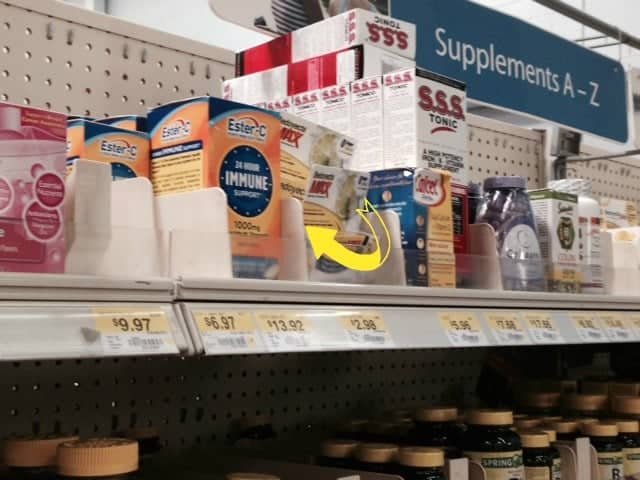 P.S. I've shared why we include supplements in our daily routine, what do you include in yours?