The Holidays are upon us and that means lots of activities around our house. Having some Gluten Free, protein snacks around and a cup of hot tea gives me just what I need to get it all done and have a quiet moment to relax.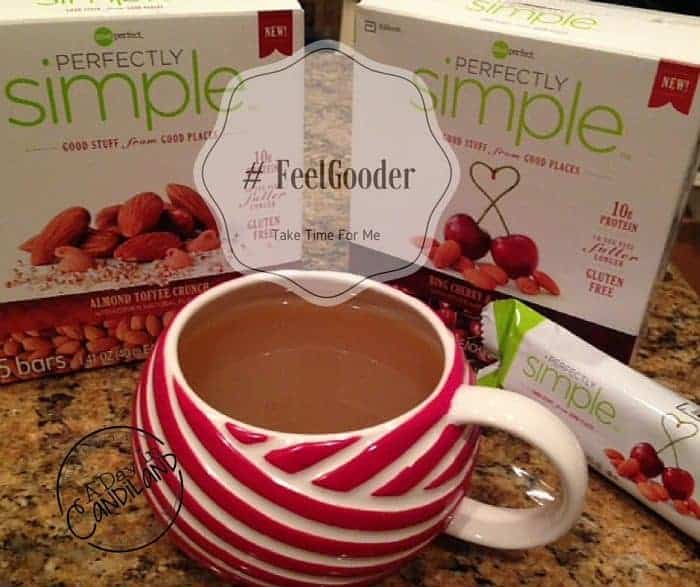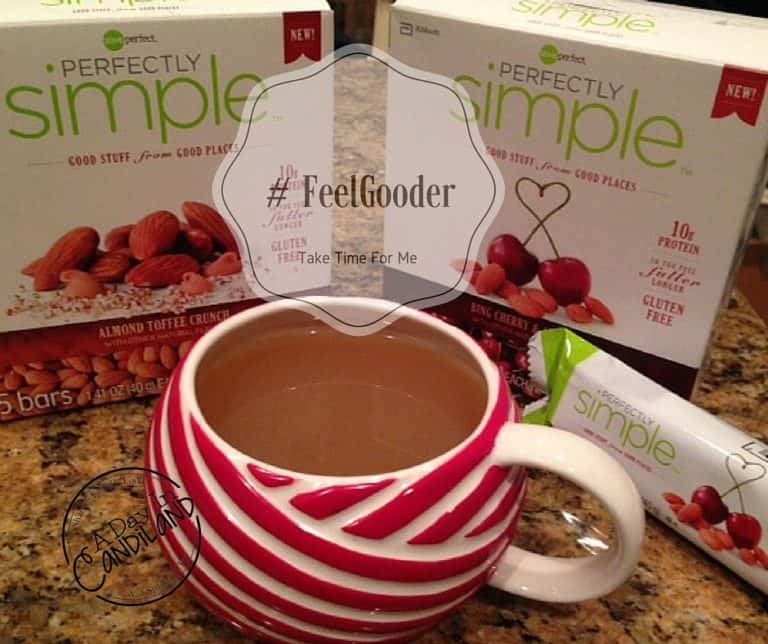 It always seems that as soon as October is over with the next two months just fly by. We have holiday get togethers, decorating the house several different times, holiday programs at school, Christmas shopping, volunteering, it can get overwhelming.
One thing I don't want to do is get run down and stressed out. So I make sure I take time for myself and have some down time. The best way to do this in my house is to light some candles, or depending on the weather, have a fire and watch a good family movie, or take a quiet break with a good book.
I always make a cup of hot herbal tea and enjoy a Nutrition Bar from Perfectly Simple for a snack. They are delicious and I feel like I am eating a rich dessert, but it's gluten free and high in protein. I even carry them in my purse or leave a few on my desk if I need a quick pick me up.
My daughter likes to take them for her snacks at school, now that she is learning how to check labels, she feels good about eating them. Plus they are low calorie and make you feel fuller longer.
What do you do to take time to gear up for the holidays?