Have you ever wanted to have a Tea Party but didn't know what kind to have? Or where to begin? Pinterest is a great place to start with all the Tea Party Ideas on a Pinterest board.Are you following me on bloglovin?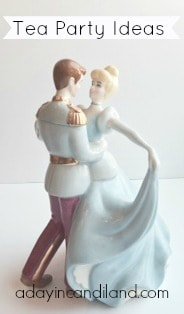 There are many ideas and different boards and pins around. Plus I have a whole library of Tea Party Books. If you are looking for an idea, Pinterest is the place to start.
If you would like to join this board leave your email in a comment and I will add you. Thanks for supporting my blog and if you like what you see, sign up to get my posts in your inbox. Just click on the link at the top.