Do you know what's in your tea bags?
I adore loose leaf tea. There are so many flavors around and I like using real whole leaf and not tea dust. I also like that you can make this Pomegranate Blueberry Tea hot or iced.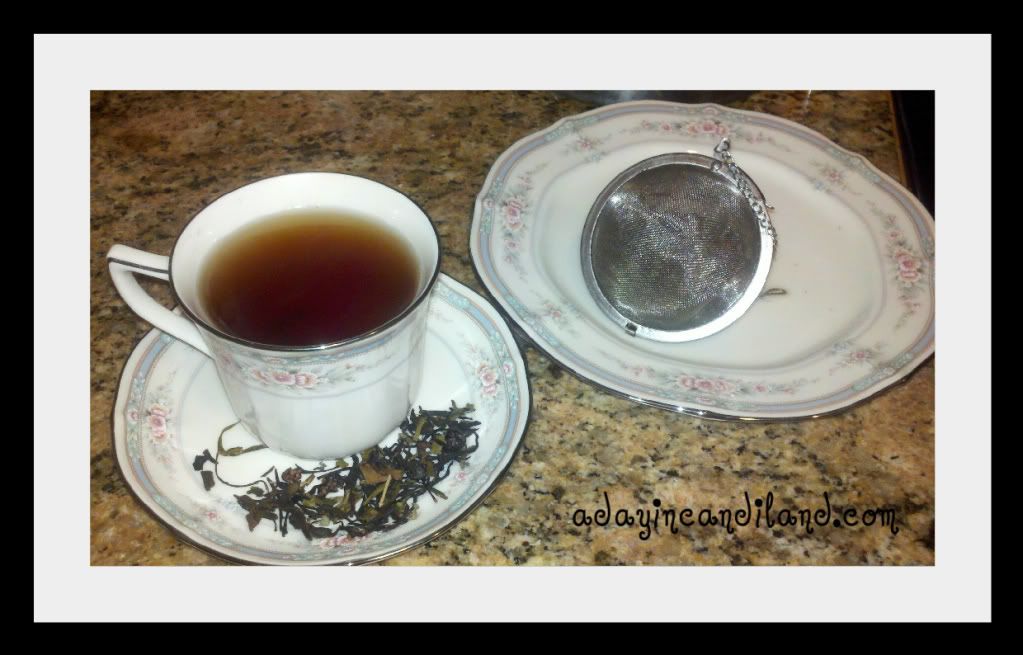 This tea is from The Coffee Bean. I was not compensated for this review, I just enjoyed this tea and wanted to share it with you. I also drink TEA everyday, different flavors that is.
Pomegranate Blueberry Tea
Aroma: Fruity
Body: Medium
Flavor: Bright and fruity
Origin: China, Taiwan and Sri Lanka
Ingredients:
Oolong tea, Lung Ching tea, Ceylon tea, lemon balm, diced blueberries, freeze dried blueberries natural and artificial flavorings.
When I make my tea, I boil the water in a tea kettle and let it cool a few degrees. I put it in the teapot and then either pour water in the cup and place the fresh tea leaves in a strainer on top of cup or put it in a tea bag and steep for 5 minutes but no longer. Have you been to my Tea Talk page, where I served the Queen of the Red Hatters?
This tea is fruity and light. You can pour it over ice for a refreshing drink. It is also high in antioxidants.
The Coffee Bean & Tea Leaf Pomegranate Blueberry Green, Oolong, Black Teas, 20-Count Filter Bags
Harold Import – English Tea Strainer Chrome
Lenox Butterfly Meadow Blue Butterfly Cup and Saucer Set
Royal Albert Rose Confetti Formal Vintage Boxed Teacup and Saucer Set
Do you like loose tea? What is your preference. I would love for  you to follow me on twitter and facebook, Visit my new Tea Page on Facebook 
Free Menu Planning Cheat Sheets
Subscribe to get our latest recipes, budgeting and encouraging tips and receive our Free menu plan cheat sheet with 7 days sample recipes for Free.