Try these top 10 tips when you attend your next networking or blogging event.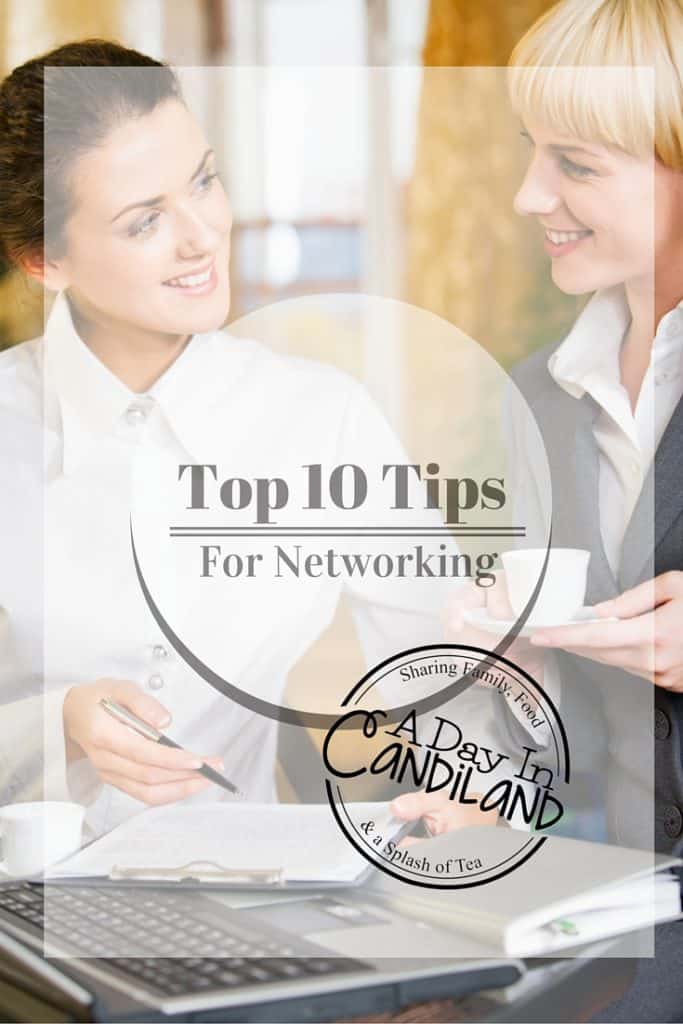 I attend a local meet up group for women called Chicks that Click . It is a local networking group where  women come to our local Panera's, (Yummo), and have breakfast and share business ideas with each other. This past week, two of our members, Dominique from Desert Cow Computers and Cara from Thetford Web Development gave us top 10 tips to be successful when attending networking groups. You can also use these tips at blogging events.
Many people think they can show up at chamber mixers and networking groups and it becomes a race to see how many business cards they can pass out during the event and then they come home and expect their phones to ring off the hook.
My friends, this is not how it works. The purpose of attending networking groups and events is to find out who your prospects are and build relationships. So grab a cupcake and glass of tea and read all about how to make your next event more successful.
Top 10 Tips for Attending Networking Groups
When you go to a mixer, remember you need to be professional. Make sure your hands aren't full with a plate of food in one hand and a drink in the other. Always have one hand free to introduce yourself. Be careful with drinking as you want to maintain a clear head while you are building relationships.
Make sure you remember to wash your hands if you are eating finger foods since your purpose is to meet and shake hands with people. This is often something we don't think about but no one wants to see sauce on your hands as you reach out to them. You can also keep sanitizing lotion in your purse.
Always keep eye contact when introducing yourself. If your having a conversation, don't look around the room to see who else you could be talking to instead.
Wear a name tag, so they can see who you are and remember your name easier. You can have one made for under $20.00 and its a great investment and tax write off.
When you are standing with another person angle yourself so a third person could come up and enter the conversation. If two people are face to face it doesn't leave room for anyone else and its hard to see if someone is behind you trying to get your attention.
[Tweet "10 tips for networking #2 might surprise you. "]
When you are at your event, you are trying to find prospects who can use your service and build relationships. People need to know you, like you, and trust you, before they will do business with you. When you approach a person, find out what they do. If you let them talk first you will find out what you can build on. If you get cut off too quickly, you can call them at another time to get to know them and find out who they know. When its your turn to talk, share your business in the way of a story. i.e. "Here is how I help people"
Once you get their cards, follow up with a thank you card or set up a time to meet. It takes 3 contacts to usually get to trust someone to give them your business.
Keep a business card holder with you in the car or office and put the cards in there that you want to follow up with. Dominique uses a cute cigarette case that has two sides to keep her cards and the cards she collects and folds the corners of the ones she wants to call first.
Here's a big one. Lets say you do two different types of jobs. You have a day job, and then maybe you are starting another business. Choose which one you are going to talk about. Don't say, I do this and I also do something else etc… Its ok to do several different things, but only talk about one.
The last tip is……Remember it takes time to build relationships. Figure out what you can do to help others. Listen to their likes and dislikes. Find articles or things of interest that relates to the people you meet and send it off in a card to them with a message. "Saw this and thought of you" it will go a long way in building trust.
[Tweet "Top 10 Tips to build relationships at networking or blogging events"]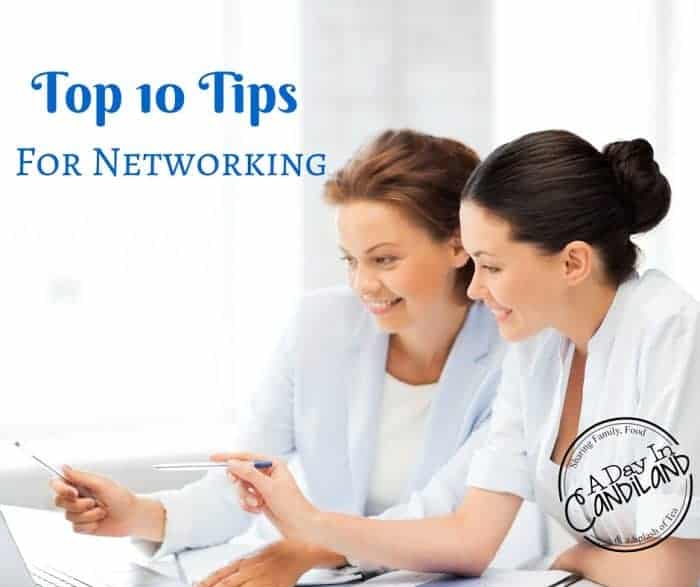 This post has been recently updated and I wanted to share about business cards. It is so easy and inexpensive to get business cards these days. You can try Vista Print or many others. I recommend you have your picture on one side and your top social media sites on the other side.
I hope these tips help you at your next event.
Here are some other Blogging Posts to check out