Essential oils have been used in conjunction with better health for hundreds of years, which is a good indication that they really work. Not only are they affordable, these oils are a safe alternative to scads of commercially-available products that may not be as beneficial to you as you think. Here are The Top 3 Essential Oils for Your Home.
Essential oils are also good for baking and cleaning. Make sure you read my previous articles on them and watch the video below.
Top 3 Essential Oils for Your Home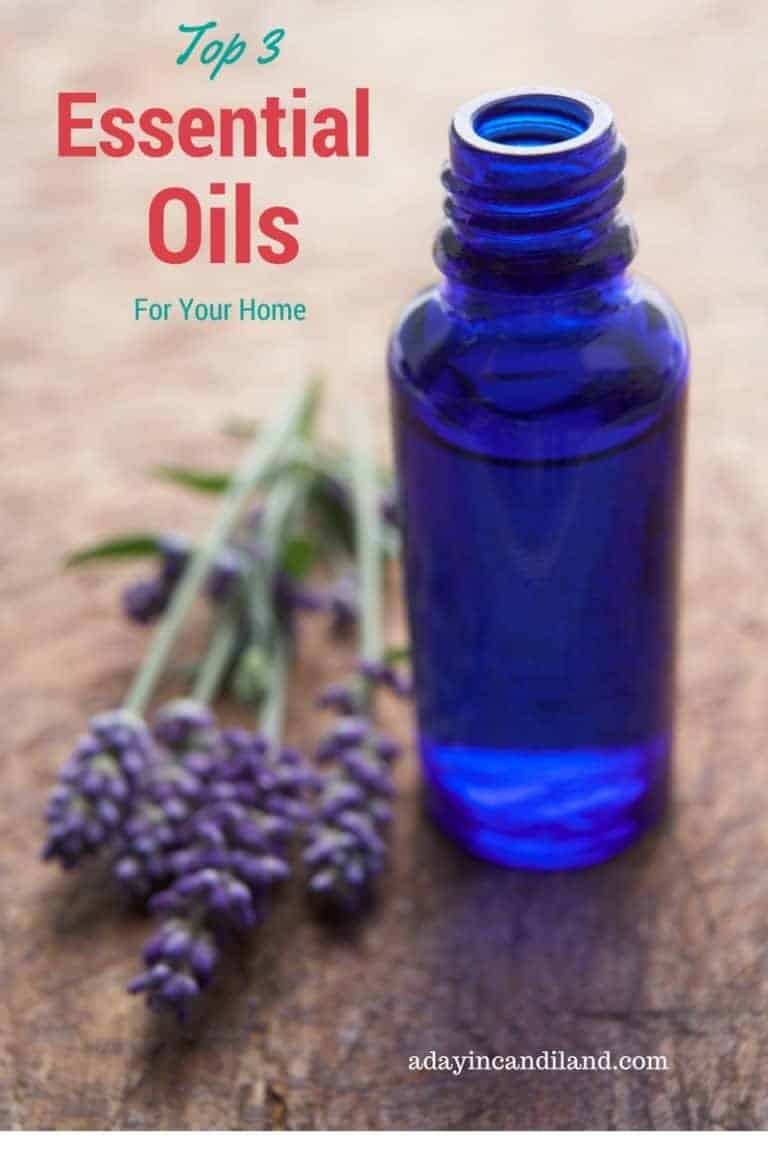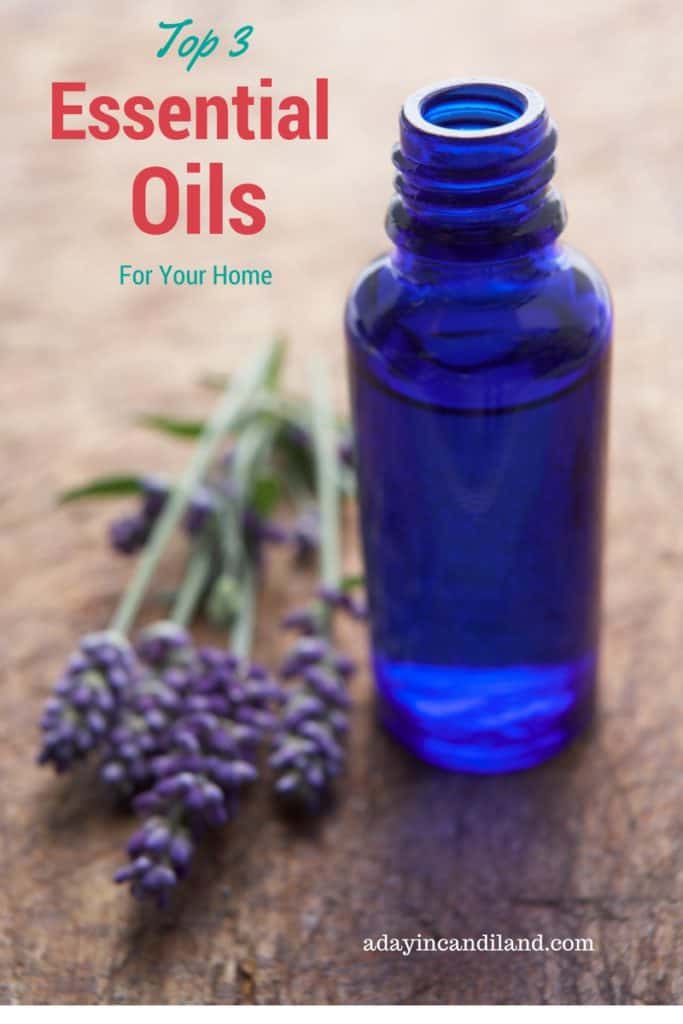 Lemon oil is one of the most popular essential oils when it comes to health. It's a natural astringent, which makes it well-suited to skin care. It's also an antiseptic, which makes it effective at fighting acne and other skin disorders. Many people add lemon oil to their hair treatment product or shampoo, in order to keep their hair strong and shiny and to keep dandruff at bay.
In the event you feel stressed or overly-tired, lemon essential oil can help. Inhaling it (put a few drops on a cotton cloth) or mixing it with water and using it as a room spray does wonders for your sense of alertness.
Because peppermint oil is both a powerful antiseptic and odor eliminator, it is often used in dental hygiene products. Peppermint oil kills germs generally hazardous to your teeth and gums, while fighting bad breath in the process. A Drop of peppermint oil in warm warm is a soothing drink or add to a cup of tea.
What else can peppermint oil do? It's also antifungal, which makes it a natural alternative to commercial nail fungus products. Due to its anti-inflammatory properties, the oil can be inhaled or applied to the forehead to help relieve painful migraines.
Lavender oil helps to relieve many types of pain as well. This includes muscular and joint pain, sprains and rheumatism. Believe it or not, lavender oil is sometimes used as part of postoperative pain relief. Patients who breath in a combination of lavender vapor and oxygen, as opposed to just oxygen, typically report lower levels of surgery-related pain.
Bladder and urinary disorders are never any fun. Sometimes, they seem to hang around forever, Although it should never be used as a replacement for doctor's care, you wouldn't think something as simple as lavender oil could help relieve the painful inflammation associated with them. But, it does. Lavender actually aids in stimulating urine production, which helps to speed up the recovery process.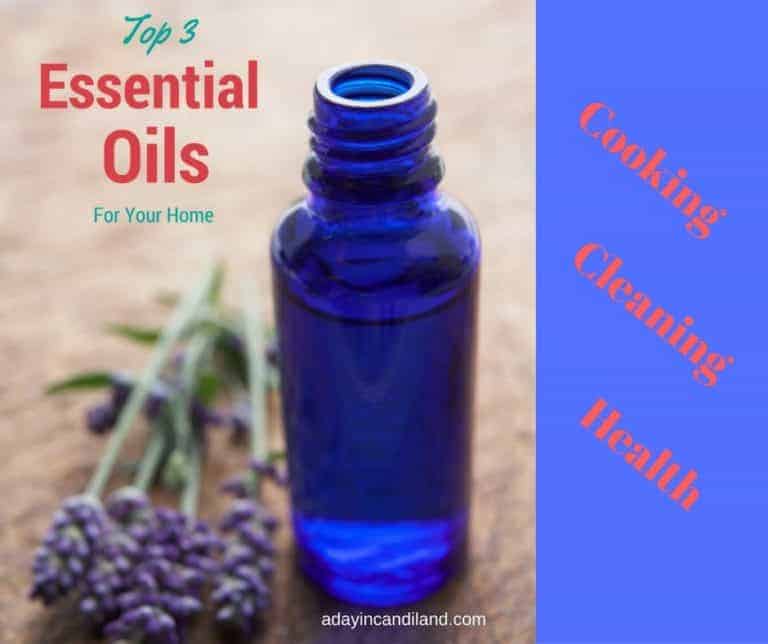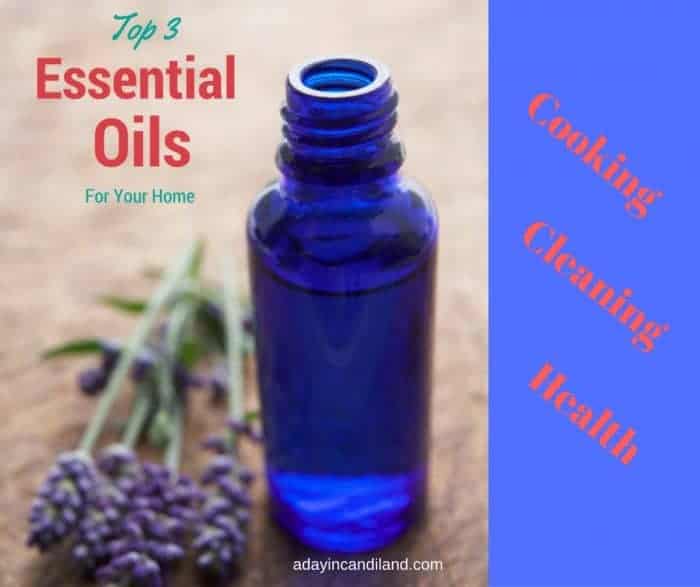 Lemon, peppermint and lavender are all definitely beneficial to your health in addition to being the top 3 essential oils for your home. And, quite honestly, they are each capable of doing so much more than mentioned here. This is just the beginning! Remember, there's never a bad time to start using essential oils for better health.
I have been using these essential oils for about 5 years. I keep them on my night stand and in my bathroom, and I keep small drams in my purse. You never know when you might need a quick pick me up or need a drop of lavender for a bee sting. It's almost like having a first aid kit on hand.

Disclaimer: I am not a Medical Dr. Essential Oils are safe, but check with your Dr. if you have any concerns.
Here are a few ways I have used these oils in my home.