Top 5 WordPress Plug-ins you need on your WordPress blog.
I am constantly reading lists of bloggers favorite plugins. Plugins can add so much to your blog, but they can also slow it down. It seems many bloggers really like the same plugins for the same reasons. So they must be good right? Here are my top 5 WordPress plug-ins.

Top 5 WordPress Plug-Ins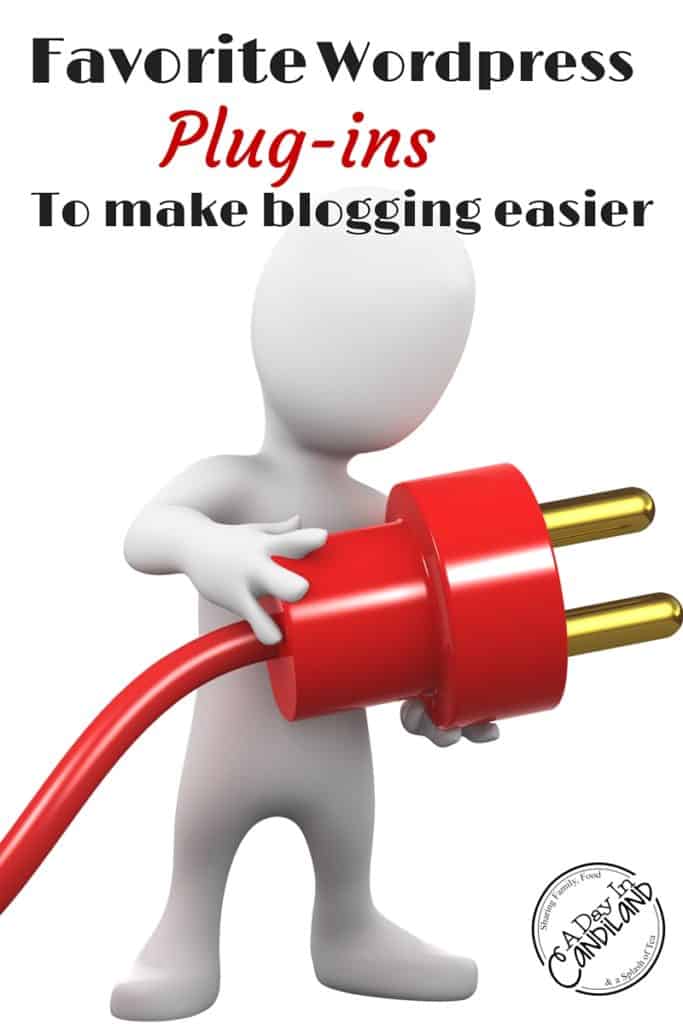 Akismet – This plugin stops most spammers from getting through to your comments. Make sure you keep this plugin updated. When you go to your dashboard you will see how many were stopped and if there are any questions on some, you can manually allow or trash.
Broken Link Checker – This is an awesome plugin that lets you see what links have been broken over time. It randomly checks all your links and sends you an email daily when it finds them. This plugin does take up a lot of resources. You may need to use it monthly and then disable in between if you have more plugins than you should.
Yoast SEO I have been using YOAST for 6 years and I find it has many perks to it. I like that it has analytics, it also helps with keywords and many other benefits. The other option would be WordPress SEO, but after using both, I prefer YOAST. You should probably have one or the other. Here is a tutorial to set up this plugin.
Click to Tweet – I really like this one. You can pick one or two key points on your post and put them into italics in a Click To Tweet for your readers to tweet out.  See click to tweet action in this post.
WP Recipe Maker – This is a free plugin, you can upgrade and pay for the extras they provide also, but WP Recipe Maker allows you to add links into your recipe and also lets you choose the image you like to use with the recipe print page. I think it is well worth it. Make sure you are filling out all of the fill-ins as this is important for SEO.
Bonus Extensions & Plug-ins
Social Warfare  This is a great customizable sharing tool, that lets you choose which image to share and also hide long pins. This is a paid plug-in.
Grammarly  This is a free version extension for Chrome. I can't believe how many mistakes I had before. Not in spelling per se, but in extra spaces, or missing or extra commas. It is a must-have for any blogger.
 If you have any plugins that you can't live without, share them in the comments. I would love to see them. 
Other Blogger Resources
How to set up a blog on a budget
How to earn an income from your blog
10 Mistakes to Avoid in Blogging
Monetize Your Blog Checklist
You have started a blog and now you want to Monetize it. Get your checklist free here along with more weekly blogging tips