Veterans Day and Healing Fields
This week we are celebrating Veteran's Day. Many churches including ours had a tribute to all the service men and women who have served and dedicated their lives for our countries freedom.
Veteran's Day 2014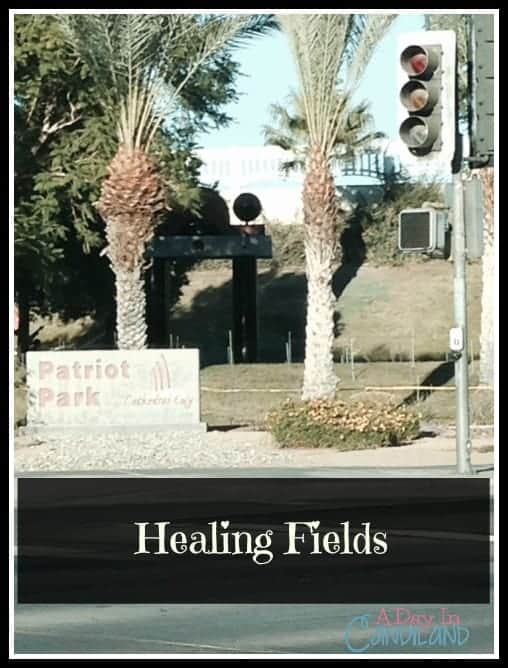 Living in Palm Springs, we have several ways that we honor our Vets. One is a Veterans Day Parade In Palm Springs. It starts at 3:30pm on November 11. Palm Springs Air Museum had its Veteran's Day Celebration on Saturday, November 8.
If you live in the Palm Desert area, here is a list of events happening on the east end of the valley.
There are also discounts you can find for deals happening on Tuesday and throughout the month for Veterans.
IHOP will give free pancakes and this list will give you more discounts and freebies.
If you live in Palm Springs, there is a memorial set up for the fallen from the Iraqi War. It is called the Healing Fields.
Healing Field
My family stopped by Saturday night after they had set up nearly 5000 flags. Now at one time, they had a flag for each of the fallen, but with budget restraints and theft they have had to reduce the number of flags so they may have two or three names to a flag. They recite everyone's name and this took about 8 hours. It would be great if they set up a fund and raised more money so that each serviceman would be able to have their own flag and it is a tragedy that crime would be taking place in such a wonderful place as this.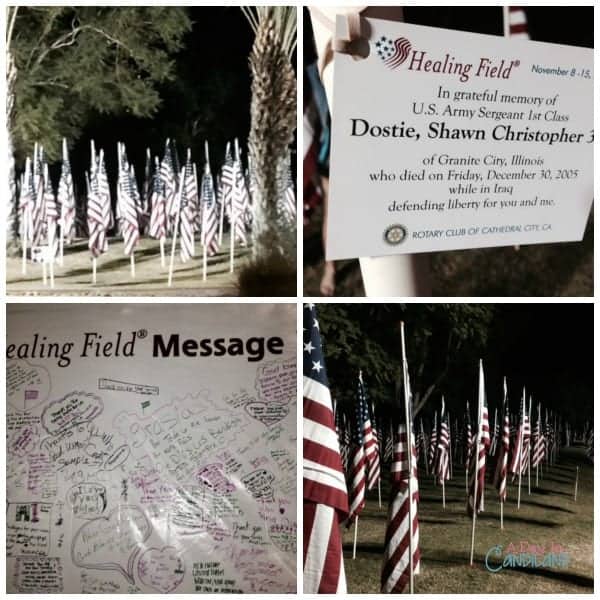 The tags above are the ones that are on each flag. Some flags have 2 to 3 names on a flag. Maybe you might know the name of the one mentioned above. The ages of the fallen are as young as 18 and the oldest was 51. We also have a wall where you can leave a message or just say thank you for their service.
What will you be doing on Veteran's Day and what can you do to remember all that serve and have given the greatest sacrifice for our freedom.
Thank you for what you do.