I recently went on a trip to visit the Cabazon Dinosaurs just outside of Palm Springs, CA. It is a Dinosaur history museum and gift shop. Many people that have been to Palm Springs will notice the dinosaurs off of the I10 Freeway when they travel. But if you never got off the freeway, you would not know what an amazing place this really is. Plus they have plans to expand it in the future.
Cabazon Dinosaurs Near Palm Springs

My daughter's school goes there every year for field trips when the 2nd grade studies dinosaurs and fossils for science. When you first get there you can see these 2 very large dinosaurs. Once you go inside to pay, they have a gift shop with books, clothing, and trinkets along with a few small rides on mechanical dinosaurs.
They will give you a map to show you the different areas on this self guided tour. They also have a small area with lunch tables. It's open 10:00 am – 5:00 pm daily and is under $10.00 per person. There is probably a discount for field trips.
The next area you will go to has a sand pit where you will dig for fossils. The next area is gold mining. You can choose to buy a small bag and everything you collect that fits in the bag you can keep.
Each area will take you about 15 minutes. Then you will go through the different species of dinosaurs, many are life size. They have signs like I have in my pictures of facts about the dinosaurs. These are based on Creation VS. Evolution.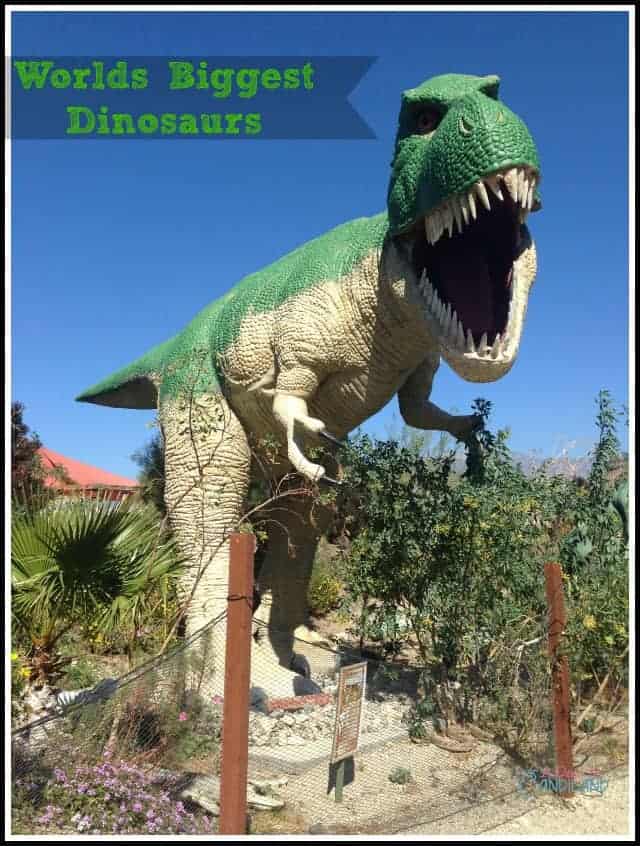 When you get to the end you will go through the two dinosaurs that you can see from the Freeway. The first one you can go inside and up 3 flights of stairs and see out his head, his name is Mr. Rex.
The last one is Dinny, he is a 150 ft tall Apato that you can climb on and is the larger gift shop inside him. This gift shop is only open during several hours a day. So call before you go.
We had a great time here and you can learn a lot, and the kids think it's the best. It's not called Worlds Biggest Dinosaurs for nothing. Here are a few other fun things kids can do in Palm Springs.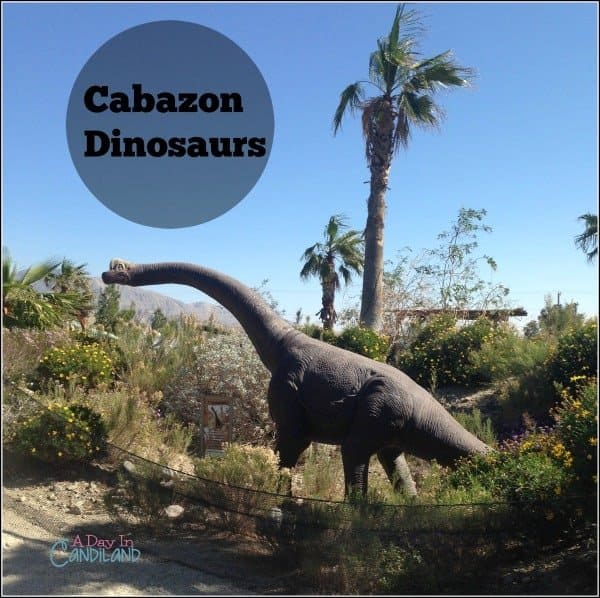 PS. This is a great Science Field Trip in addition to a fun activity for your family. Have you ever been to the Worlds Biggest Cabazon Dinosaurs?
Brachiosaurus: The Largest Dinosaur (Dinosaur Books)
The World's Largest Dinosaur
Dig A Dino Tyrannosaurus Rex