I hope you will enjoy the 9th week of  Meal Planning Made Easy, where you will find a recipe for each night of the week plus a dessert or two. This will be coming to you each and every Friday. You can do your shopping on Friday or Saturday and have all the ingredients to finish up your week.
Weekly Meal Planning Made Easy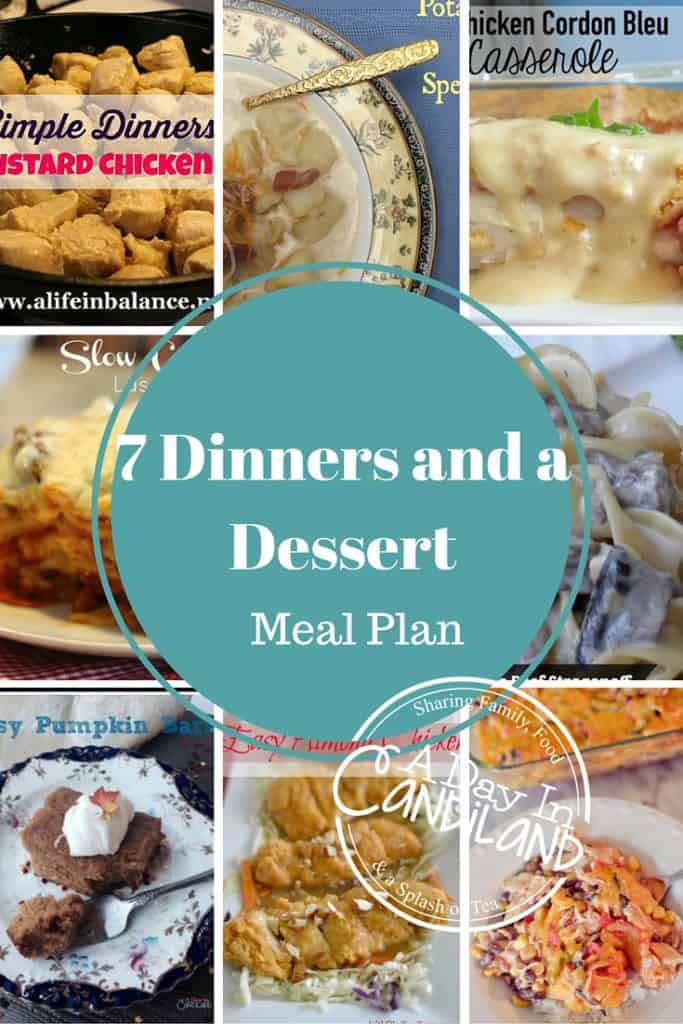 You can take these recipes and share with your friends. You can always change the days around. Make sure to pin each each week to save the recipes. You can even substitute some ingredients to make them your own.
This weekly meal planning made easy is not a meals on a budget plan. These recipes are based on 8 bloggers best recipes that we want to share with you. I know you will love these recipes and you will get a nice mix of different foods.
Each week 8 of my blogging friends get together to help create another weekly menu plan. Enjoy these menu plans and share them across your social media sites.
Now we have included 7 dinners. If you are like me, your family might have a pizza night where you get take out. Or maybe some of you have sports during the week and you don't want to cook. You can always substitute one of these meals for a quick and easy dinner recipe.

Easy Almond Chicken Recipe by Faith Filled Food for Moms

Gorgonzola Beef Stroganoff  by Real The Kitchen and Beyond

Chicken Cordon Bleu by Written Reality

Slow Cooker Lasagna by It's a Keeper

Southwest Chicken Bake by A Grande Life

Ginger Mustard Chicken Breasts by A Life in Balance

Easy Potato Soup Recipe  by Nepa Mom

  Pumpkin Bars by A Day in Candiland

Ground Beef Casseroles by Super Mommy Club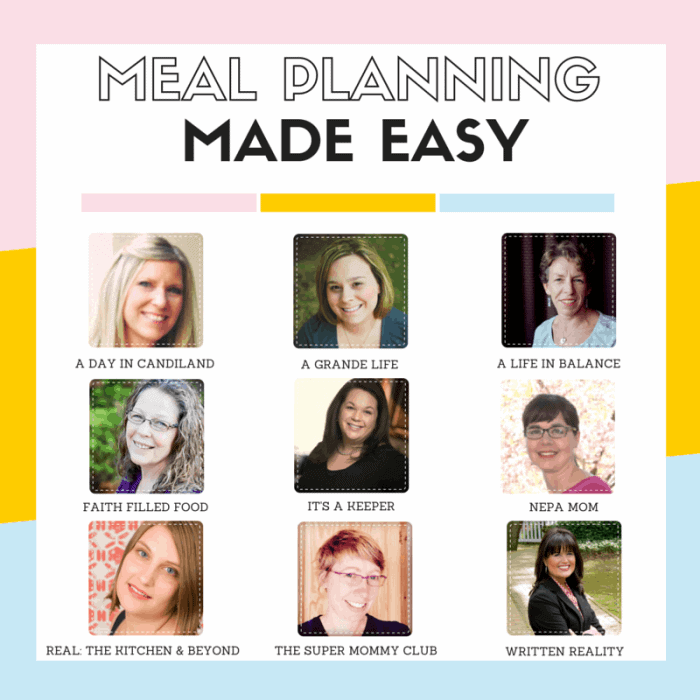 [Tweet "Sign up and Get your new weekly #mealplan made easy with FREE menu plan kit "]
Need more ideas for the week?