As women, we often face unique challenges and obstacles that require resilience and strength. Whether it's navigating the workforce, balancing family and personal commitments, or pursuing our goals and dreams, we can all benefit from words of encouragement and inspiration to keep moving forward.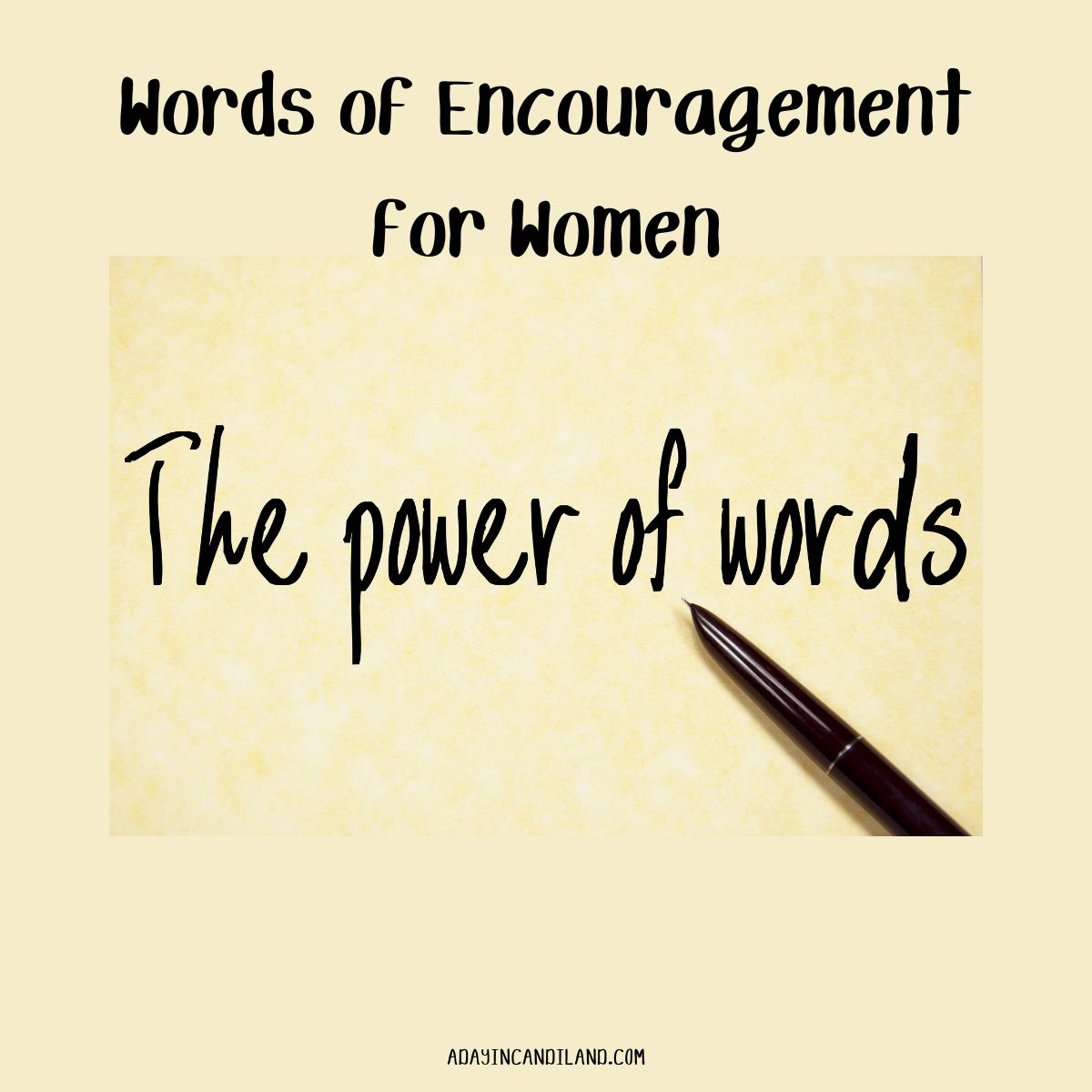 We will explore empowering words of encouragement for women that can help uplift and motivate us during challenging times.
From quotes by influential women to practical tips for boosting self-confidence and inner strength, this guide will provide women with the positive affirmation they need to overcome obstacles and rise to their fullest potential.
Let's explore these uplifting messages and learn how to harness our inner power and determination to achieve success and happiness.
When Life Is a Balancing Act
Balancing family and personal commitments can be a challenging task for many women. Juggling both can be overwhelming and cause stress and burnout if not managed effectively.
The key to achieving balance is developing good time-management skills, setting priorities, and recognizing and accepting your limitations.
Here are some tips to help you balance family and personal commitments:
1. Prioritize your commitments: Decide which commitments are most important to you and focus your energy and time on these. This may mean saying no to certain requests or delegating tasks to others.
2. Set boundaries: Establish boundaries between work and personal life. Set specific times for work and stick to them as much as possible.
3. Take breaks: Schedule time for yourself to relax and recharge. Take breaks such as walks, exercise classes, or a favorite hobby to give your mind a break.
4. Share responsibilities: Having a support system is critical to balancing family and personal commitments. Delegate specific tasks to family members or hire professional help if necessary.
5. Communicate openly: Communicate openly and honestly with your partner, family members, and colleagues about your needs and limitations.
6. Let go of guilt: Women often feel guilty about taking time for themselves or saying no to certain requests. Remember that self-care is not selfish, it is necessary.
Encouraging Quotes for Women
We all need a little encouragement now and then. These words of encouragement are perfect to write on your heart to help lift you up and motivate you during challenging times.
Here are some inspiring quotes to remind you of your power and resilience:
"You are strong, capable, and worthy of success." – Unknown
"Life is tough, but so are you." – Unknown
"Be brave enough to live the life of your dreams according to your vision and purpose instead of the expectations and opinions of others." – Roy T. Bennett
"You may encounter many defeats, but you must not be defeated." – Maya Angelou
"A strong woman stands up for herself. A stronger woman stands up for everybody else." – Unknown
"She remembered who she was and the game changed." – Lalah Delia
"You will face many defeats in life, but never let yourself be defeated." – Maya Angelou
"The most common way people give up their power is by thinking they don't have any." – Alice Walker
"You are the one that possesses the keys to your being. You carry the passport to your own happiness." – Diane von Furstenberg
These encouraging quotes are a great reminder of our strength and resilience as women. By reminding ourselves of them, we can stay motivated, focused, and determined to reach our goals, even when the hard work gets the best of us.
Remember—balance is not about doing everything perfectly, but finding a way to manage your time and commitments effectively to create a healthy and happy life.
It is essential for women to have self-confidence, inner strength, and determination to overcome any challenges they may face.
The words of encouragement for women are meant to help uplift and motivate us daily as we walk through our days. We hope that these inspirational messages inspire you as well.