I love to decorate for Valentine's Day or really any holiday. If only I had an unlimited budget, I could go crazy. But I love my Red, Pink and White Valentine's Mantel. The one great thing is you can save all the things you have one year for the next and then only have to get one new item to really change it up. We recently moved and have a new fireplace and mantel. I plan to completely redo this area in the house with stacked brick in an off white color stone. But for now, my problem is the mantel slopes down a little and I need to be careful things don't fall off. So far so good.
This post has been recently updated.
RED PINK WHITE VALENTINE'S MANTEL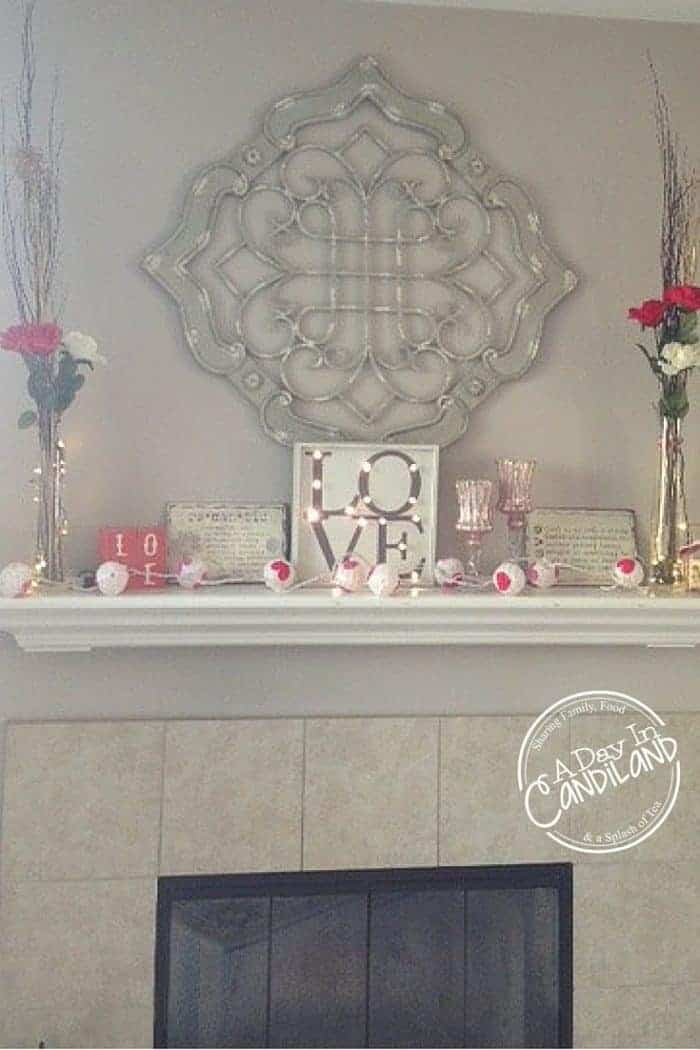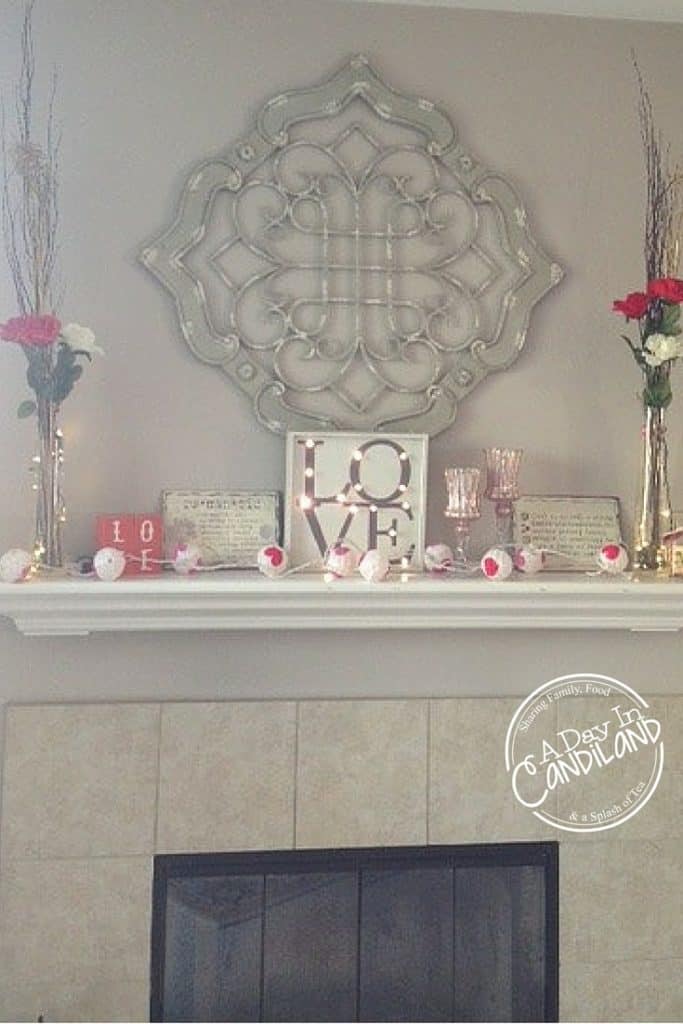 Since last year we changed where the mirror is in the house and I like it better without the mirror over the mantel. I did use several of the same pieces as last year, but found the new lighted Love sign at Michaels and got it at 40% off. Always looking for a bargain. I use the piece in my bedroom the rest of the year. It is battery operated so it's just for mood lighting. This year, I put my Valentine tree by the front door.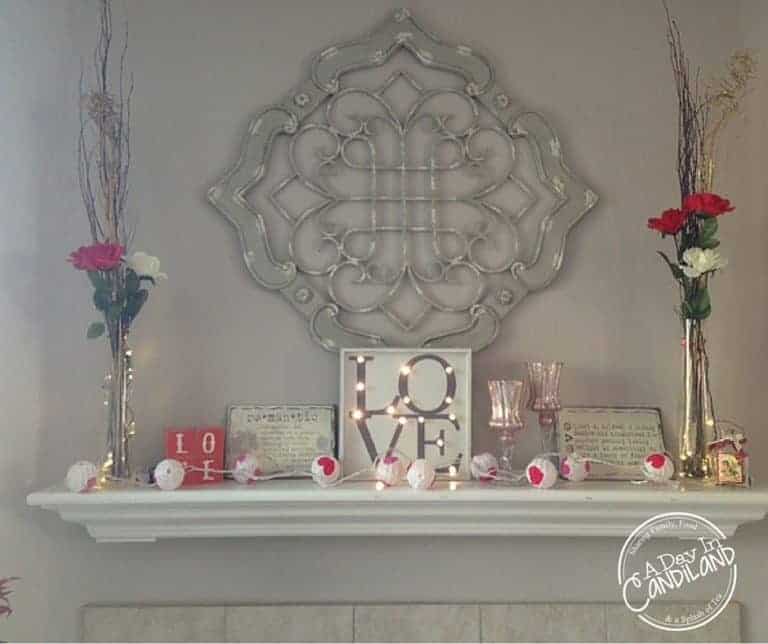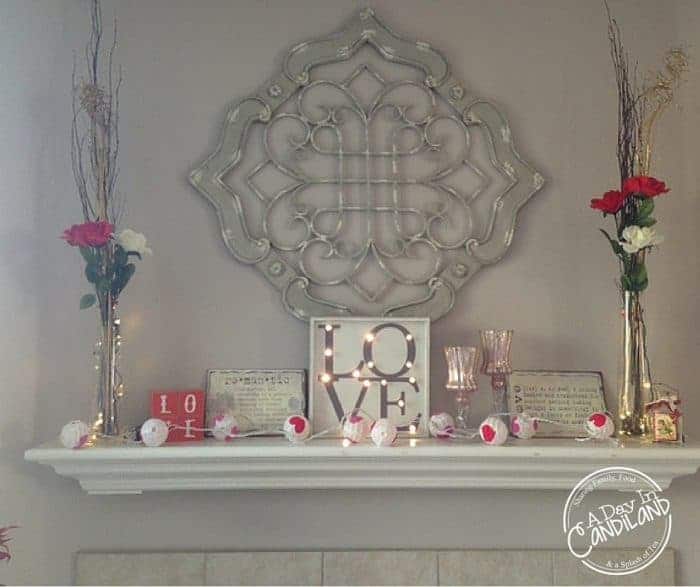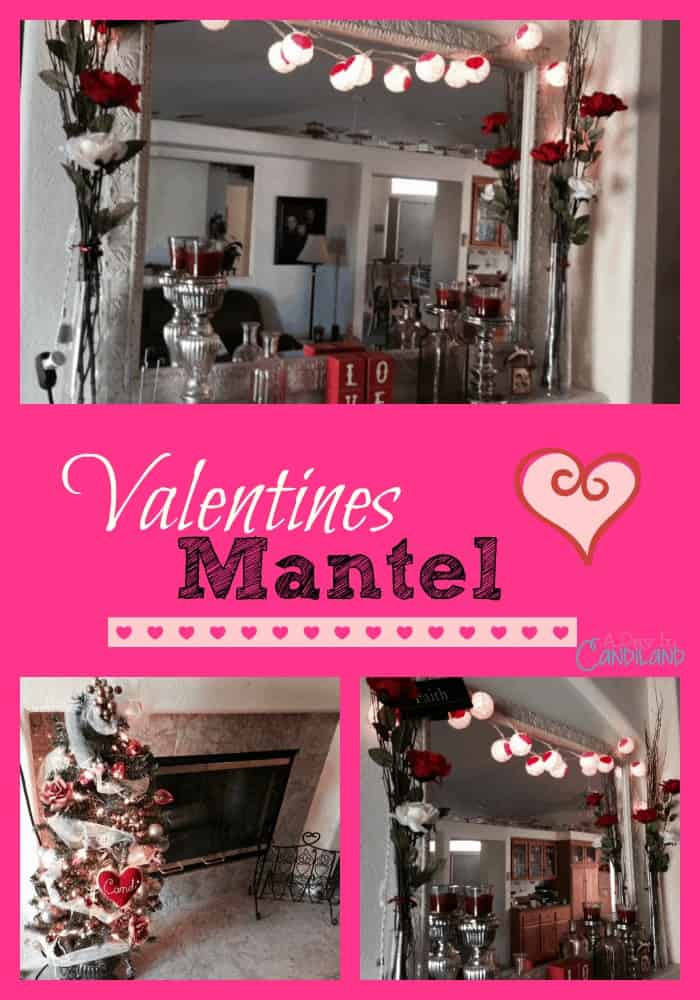 In my Christmas Mantel, I used the same vases on the sides but added some roses that I found at Michaels for $1.99 each and then they were 50% off. That was my big splurge this year plus the Heart lanterns that I got at Target for $12.00.
[Tweet "#Romantic #Valentines Mantel Decor "]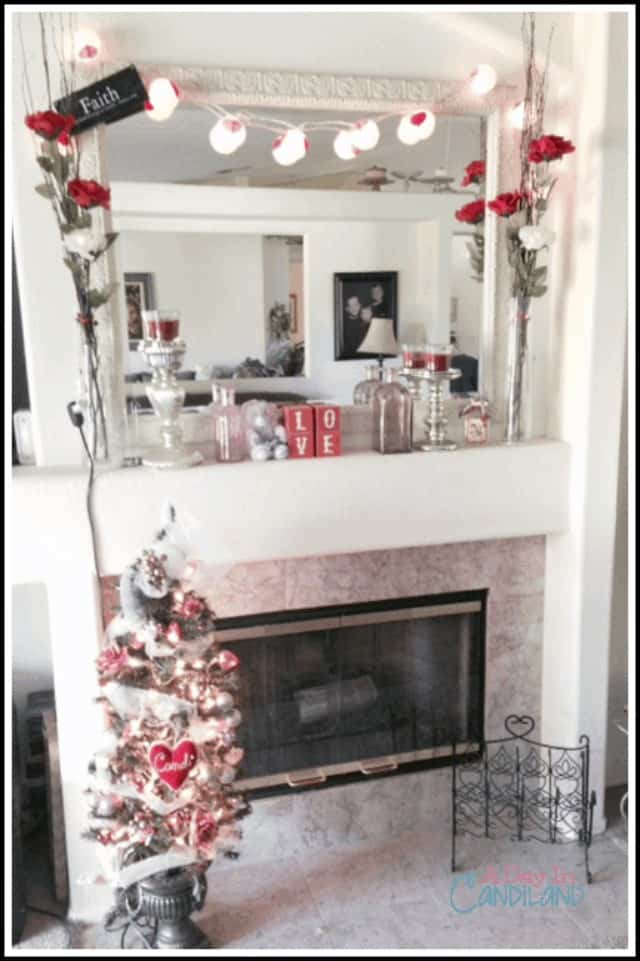 I also enjoy my pink Valentine's Tree. I have had it for 3 years. I have a pink teapot Christmas Tree that I used to leave up, but then thought this smaller one is easier to put away each year. I can fit it in a closet and I just take off the breakable ornaments and pack them in a small bag. I think it's so much fun to have little lights on in the house. I also have them on the patio, it gives a little romance to the atmosphere. There are so many ideas to decorate for Valentine's Day, just check out pinterest. This year, I did get my dining table done. Don't forget we are in our 14 day series of ,Love and Romance, so make sure you visit all my other posts.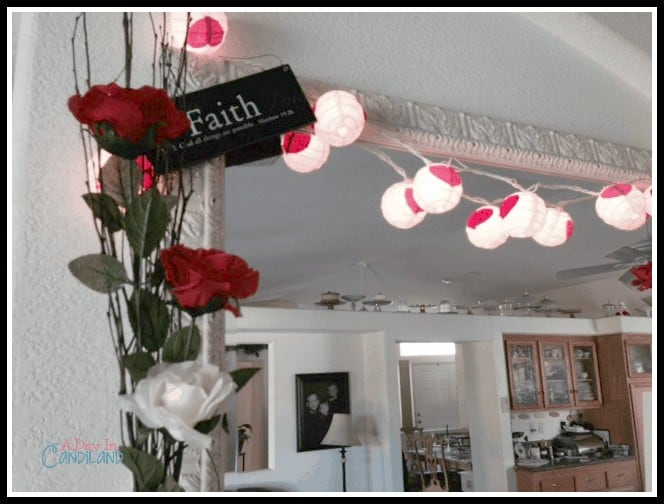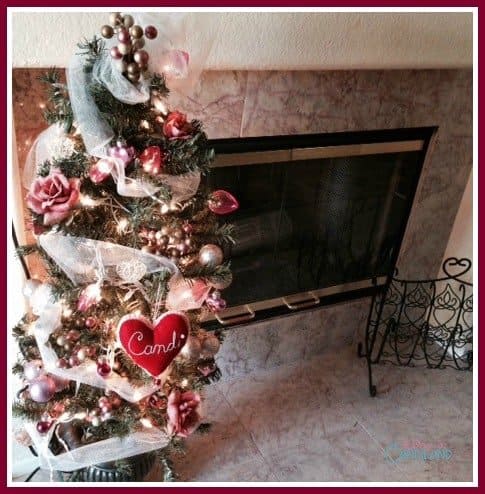 My Valentine tree has white lights and also 3 strands of lights that have plastic heart covers on them. I also have pink silk roses, glass hearts, pink ball ornaments, tulle, and a special heart that a friend made me with my name on it.
Find our latest posts on our 14 day Love and Romance series:
Red, Pink and White Valentine's Mantel
P.S. Do you decorate for Valentine's Day? Keep the conversation going on my facebook page.