Today I am sharing with you this cute Valentine's I love you printable that my blogger friend Mitzi from Written Reality made for you.
This is a great way to let your loved ones know why they are so special. It's called 14 things I love about you. Print it out and then you can write out their special qualities and give this to them for Valentine's Day.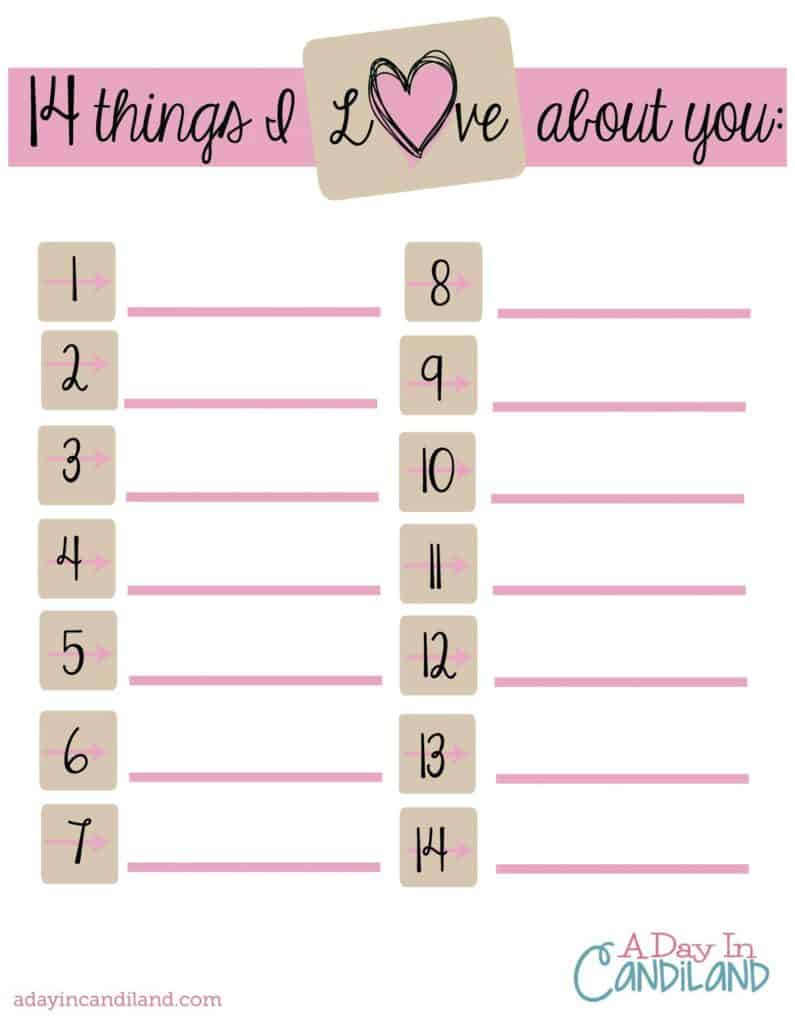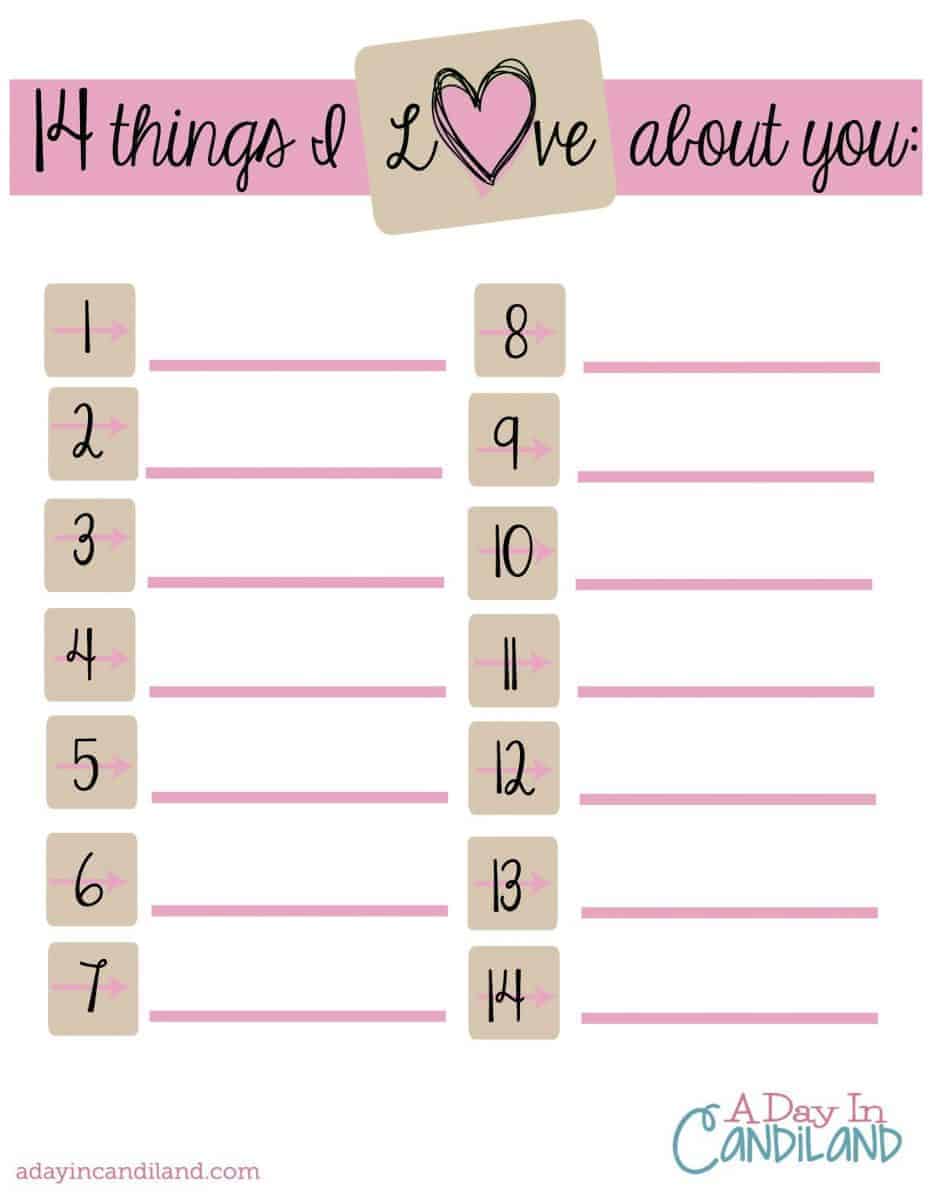 14 Things I Love About You
You can print this out on cardstock and frame if you would like to give it as a gift. Or you can also just print out on copy paper and put in an envelope.
Don't you love the colors? I suggest doing this right away so you can have time to write some great things for your family.
Another great idea is to print it out for your children to make for their brothers and sisters for Valentine's Day. Sometimes it's hard for young ones to express their feelings for their siblings and this can help them stop and think about how they show their love to one another.
You can also have your children create these for home-bound friends and family. Maybe someone living in a nursing home or out of state. The possibilities are endless. So let's start now by clicking the download and print button.
Here is the link 14 Things I Love About You.
P.S. Share with me the way you will use this 14 Things I Love About You printable and I may add your suggestion when updating this post. This post has been updated from February 2015.
Don't forget to visit additional posts from this Love and Romance series:
Valentine's Day I Love You Printable