Welcome to the Family-Friendly Recipes page, where you will find all my recipes broken down into categories. I am working on more recipes in each category, so come back often.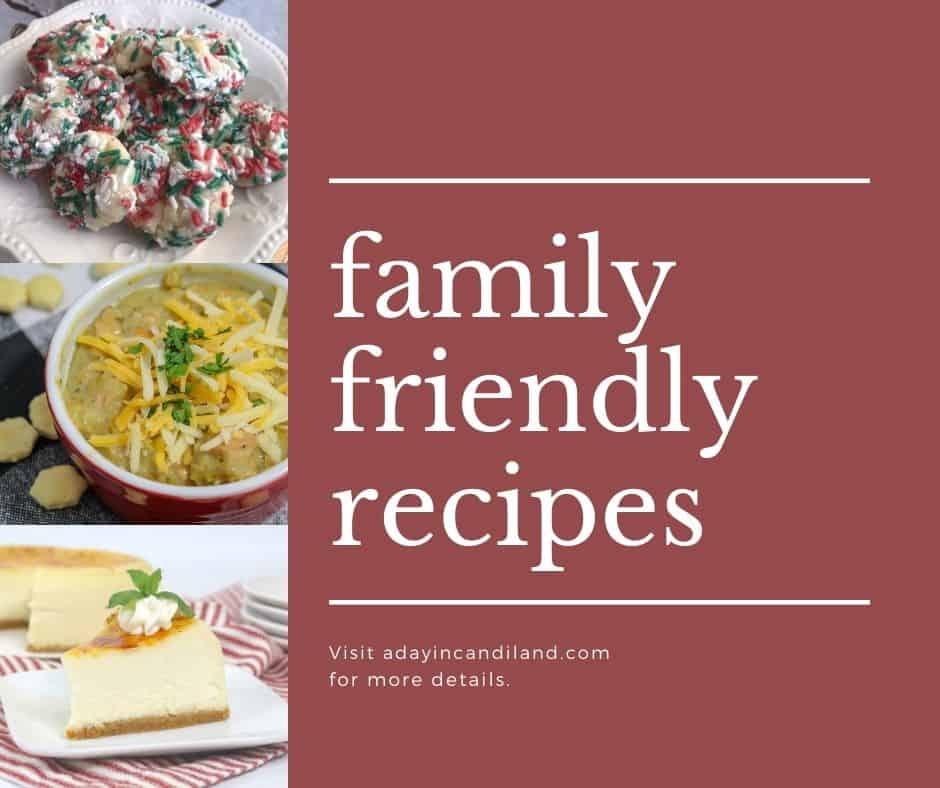 Many of the desserts here can be made vegan by switching out the milk to coconut milk or almond milk. The butter can be changed to Earth Balance sticks, and flour, to a gluten-free blend, but whatever your allergies or preferences are you can leave me a comment or email me and I can help you with ingredient substitutes.
I have put together a list of some of my favorite tools in the kitchen to make my recipes. Party Planning shouldn't be so stressful that it takes the fun out of your event, so my number one advice is to make lists and ask friends to help.
Recipes Categories
Breakfast Recipes
Bacon and Havarti Egg Muffins Keto
Dessert Recipes
Condiments or Toppings
Beverage Recipes
Dairy-Free Keto Dalgona Coffee
Keto, Gluten Free or Vegan Recipes
Gluten Free Chocolate Cupcakes
Chicken Mozzarella One Skillet Keto
Vegan Chocolate Banana Cupcakes
Side Dishes or Appetizers
Red White and Blue Fruit Salad
How to Make a Charcuterie Board
Dinner Recipes
Crockpot Recipes 5 Ingredient or Less
Crustless Spinach & Feta Quiche
Grilled Chicken Salad with Mango Salsa
Greek Chicken Salad Pita Pockets
Keto Chicken Mozzarella Skillet Meal
Guest Posts on Other Blogs
Crockpot Nutella Cheesecakes
Red Velvet Cupcakes
Iced Coconut Cream with Grilled Pineapples
Visit my Amazon store.