These gluten free dairy free chocolate cupcakes are a perfect alternative for those with allergies. Plus they taste delicious.
Last week I had a friend who wanted gluten free chocolate cupcakes. I like to make them with a blend of gluten free flours and then top it off with dairy free chocolate ganache and dairy free vanilla frosting. I could have made her gluten free magic bars but I decided on cupcakes.
There are lots of flours on the market but I prefer to make mine with a blend of flours. I have tried boxed cupcakes from the grocery store, but I don't really like the texture. So I tried several blends and several brands and came up with this homemade blend.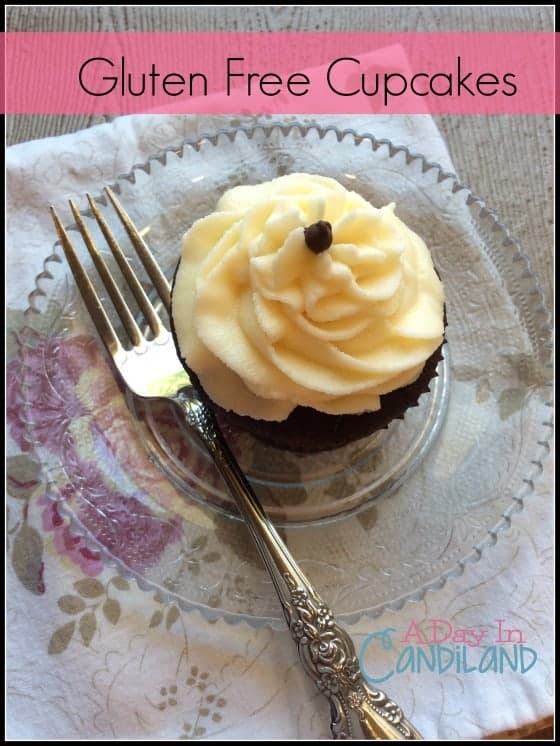 Gluten Free and Dairy Free
One thing I have noticed about gluten free cupcakes is that they don't last as long as regular cupcakes and they are also a little moister and don't stick to the cupcake wrapper as well. My tip for this is to fill them a little more than you would regular cupcakes and take them out of the pan right away so they don't get more condensation on them. I don't know why this happens but I like to take my cupcakes out and put then in airtight containers and it doesn't work as well with gluten free. So let them cool completely first.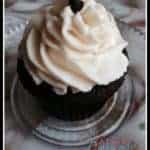 Gluten Free Dairy Free Chocolate Cupcakes
Ingredients
1 1/4

cups

gluten-free flour blend

1

cups

white granulated cane sugar

1/2

cup

cocoa powder

1/2

teaspoon

baking powder

1/2

teaspoon

baking soda

1/2

teaspoon

sea salt

1/2

cup

unsweetened coconut milk or almond milk

1/2

cup

warm water

1/3

cup

sunflower or canola oil

1

tablespoons

white vinegar

1 1/2

teaspoon

vanilla extract
Instructions
Preheat oven to 350 degrees F.

Line 12 - 14 cupcake with cupcake liners

In large mixing bowl sift flour blend, sugar, cocoa powder, baking powder, baking soda and salt.

In Stand mixer combine coconut milk, water, oil, vinegar, and vanilla. Add in the sifted dry ingredients. and beat for 1 minute.

Evenly distribute into cupcake liners. Bake for 20 minutes. Test for doneness.

Remove from oven and carefully take out of cupcake pans and let cool.
Try this easy gluten free chocolate cupcake recipe with dairy free ganache and frosting and let me know how you like it.  You can find some of my other recipes on the pages below. You can also follow me on instagram and twitter.
Get Your Menu Planning Workbook
Subscribe to get our latest recipes, budgeting and encouraging tips and receive our Menu plan workbook with 7 days sample recipes for Free. Yay!