What is a Tea Ministry, you might ask! Well, it can mean many things, but I think it is about lifting others up with encouragement and spending time with Jesus, along with bonding over tea.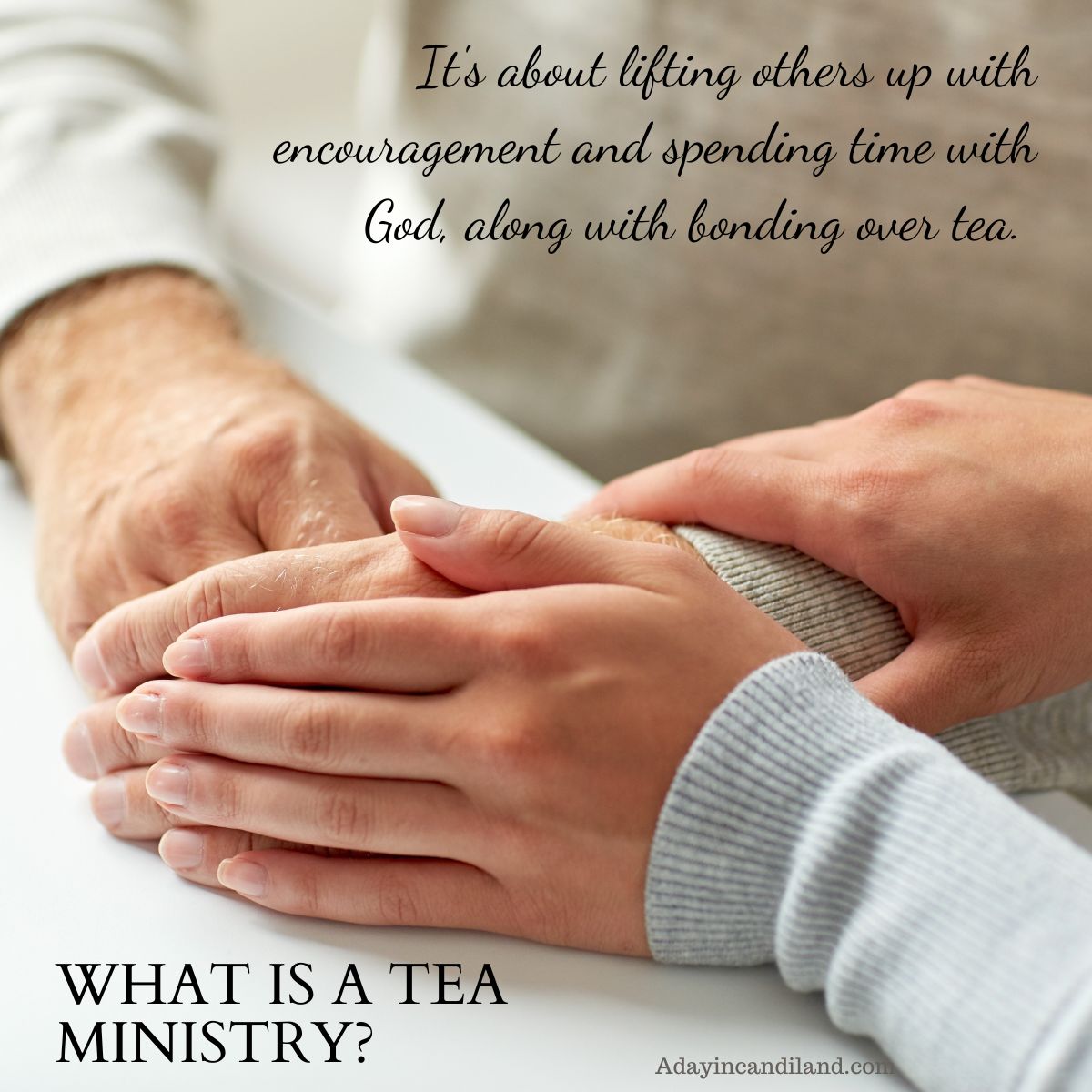 Starting a ministry can either be a personal desire or it can be formed out of a house of worship. It can either be a group of people meeting or it can be a one-on-one experience.
A Tea Ministry is generally started because of a need such as grief, illness, lack of community, the elderly, etc. It can also be to introduce people new to the area by gathering for lunch and just experiencing tea, or it can be accomplished with a Bible Study.
The main purpose of the ministry would be to lift up others and come alongside people needing comfort and community.
Get your free Tea Ministry Planner Sheet here to get started.
Ways to Start your Tea Ministry
First, you would want to decide if you are going to do this by yourself without an organization behind you. If you were going to do this alone, you can either choose to do it in a group or as an individual encounter.
If you are doing this in a group style, think about how often you want to offer it. Will it be once a year, perhaps at Christmas, Easter, or Mother's Day? These are popular days for afternoon tea.
You can also do a quarterly get-together, these can be held 4 times a year. You might have the same people each time or encourage sign-ups.
The last option might be a monthly get-together, possibly having someone be a speaker and share an encouraging word or story.
This could also be incorporated into a weekly Bible Study, possibly going through the book of Esther. or reading about Ruth.

But they that wait upon the LORD shall renew their strength; they shall mount up with wings as eagles; they shall run, and not be weary, and they shall walk, and not faint. Isaiah 40:31
Types of Groups for Your Tea Ministry
grieving moms
cancer patients
women's Christian group
single women
military wives group
mothers and children
mothers of addicts
seniors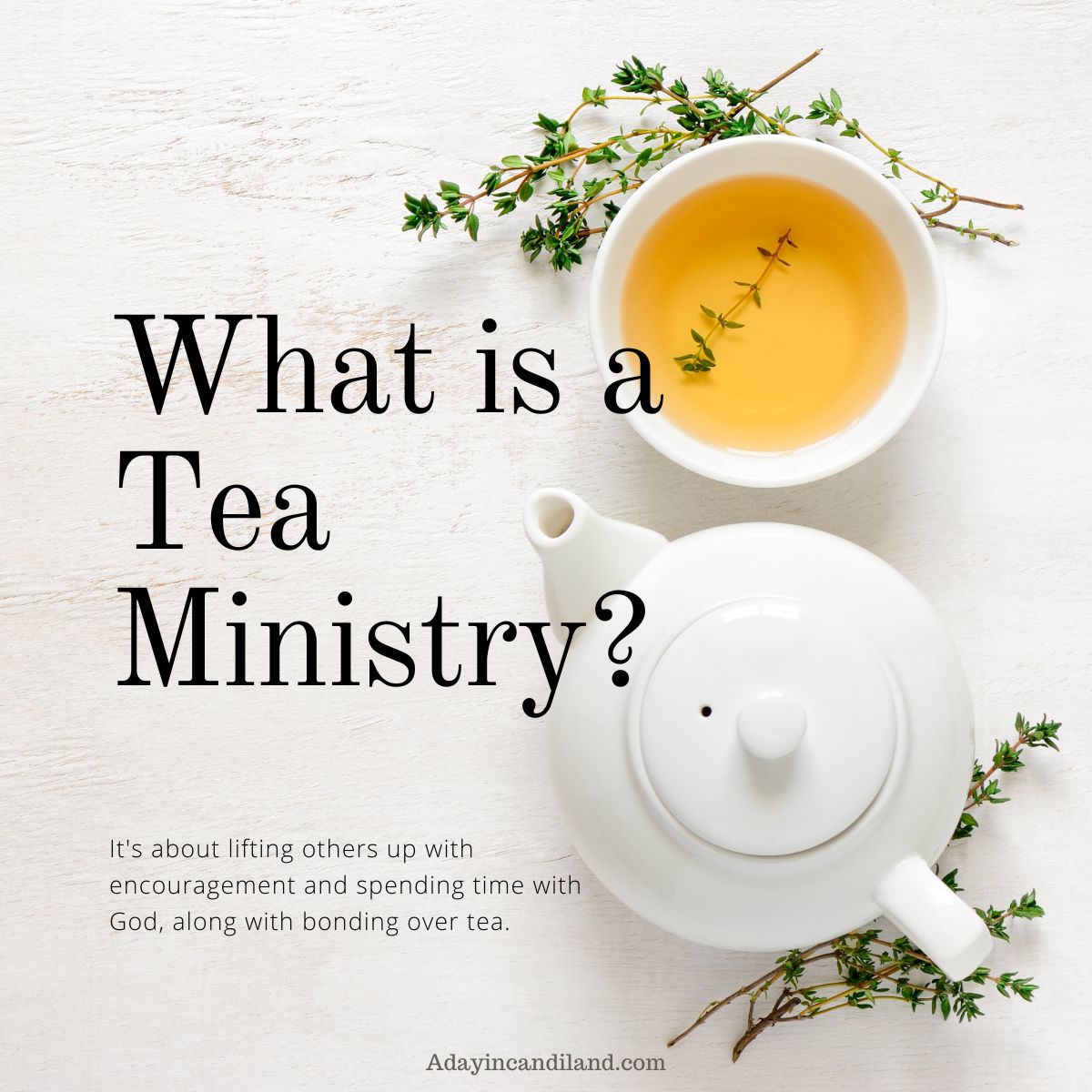 One-on-One Ideas
My favorite idea for a Tea Ministry would be to encourage Shut-ins, Widows, those that don't drive, and those that are grieving the loss of a loved one. Going to their home with a basket of goodies and spending some time with them. Praying and encouraging them. You could even incorporate some personal care into it. Bring someone to cut their hair or paint their nails.
Things you will need for your Tea Ministry event
You will probably be sharing either small treats and tea or maybe a full lunch including tea sandwiches, scones, and tea. Your kindness and love for people.
Topics for Speakers
Depending on what type of Tea Ministry you start, you may want to have speakers. You also may choose not to have a speaker and may just play some quiet instrumental music. Generally, whatever type of tea ministry you choose, you will have a person give a short talk on that very subject.
Additional Related Reading: