Enjoy these 16 Date Night Ideas for Married Couples that are budget-friendly. These are fun activities to create a night or day to remember without breaking the bank.
Making sure that you are spending quality time with your spouse is so important for the health of your marriage. It can be difficult to set time aside with kids, sports schedules, work, and other obligations, but it needs to be a priority.
One of the many reasons that couples don't make date night a priority is because they feel like they don't have the money for it, but there are so many great romantic date night ideas that don't cost a lot of money. Let's talk about some date night ideas for married couples on a budget.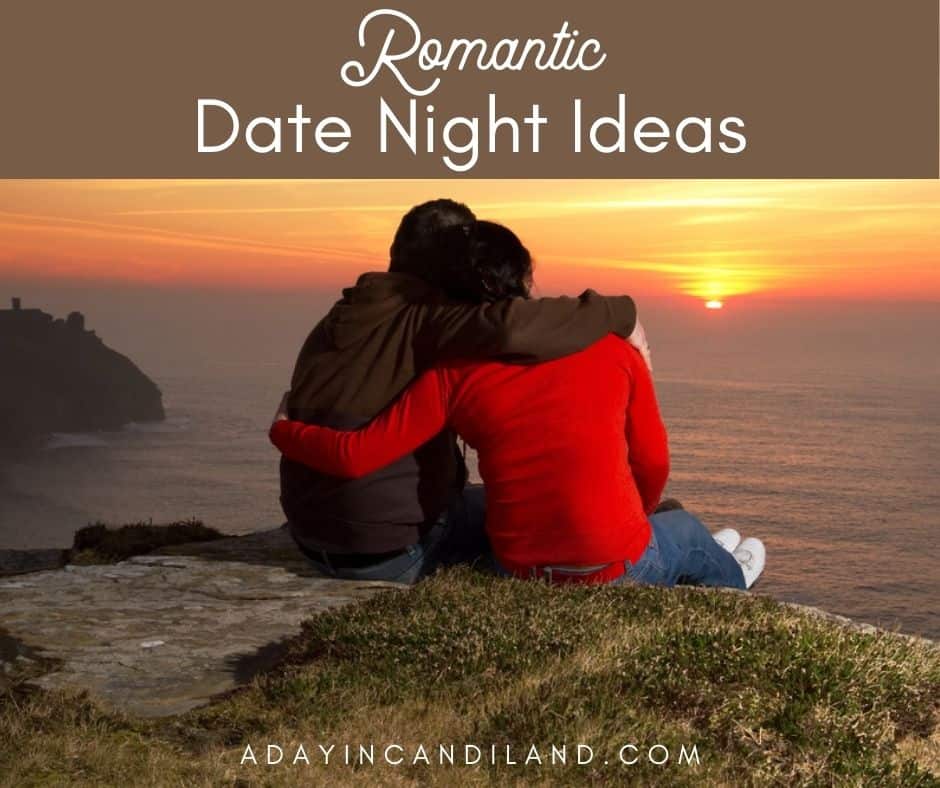 Romantic Date Night Ideas for Married Couples
Movie Night at Home
This is a classic budget-friendly romantic date night idea. Rent a movie you both want to see from a streaming service or pull out a favorite DVD that you enjoy watching together and cuddle up together on the couch. Pick up a snack or bottle of wine that you wouldn't normally splurge on to make the night special. You can even create a fun movie night gift basket like this one.
Go Out For Breakfast
Put a twist on date night and go out for breakfast instead. Breakfast menus tend to be far less expensive than lunch or dinner ones. After breakfast spend the day together doing something that you both enjoy.
Walk Down Memory Lane
Pull out your old yearbooks and photo albums and reminisce about old times. It can be fun to look at old pictures and remember your time in high school and back when you were first dating.
Check Out a Food Truck
Many communities now host a food truck night at a local park. This can be a great way to have an inexpensive date night. Try out some amazing food, stroll around the park, and take in the night skies. Romantic and budget-friendly!
Check Out an Open House Together
You don't have to be shopping for a new family home to visit an open house. Checking out open houses in your area can give you some great ideas about how you might like to remodel or decorate your own home one day. It's a great, free way to get design ideas.
Volunteer Together
Spend some time with your spouse volunteering at a local food pantry, community center, or animal shelter. Volunteering allows you to bond and spend time together while also doing a service for your community.
Learn Something New Together
Pick something that you would both like to learn together whether it is a new language, how to cook a new type of cuisine, or how to do yoga. Once you have picked something to learn see if you can find some local classes, community centers, and colleges are great places to look for low-cost classes. You might also be able to find some online tutorials to help you on your educational adventure.
Make Homemade Pizzas
Make homemade pizzas together. You can buy pre-made pizza crust or make your own at home. Gather all of your favorite pizza toppings and make a delicious meal to share. Once your pizza is done, settle down on the couch and binge-watch one of your favorite TV shows.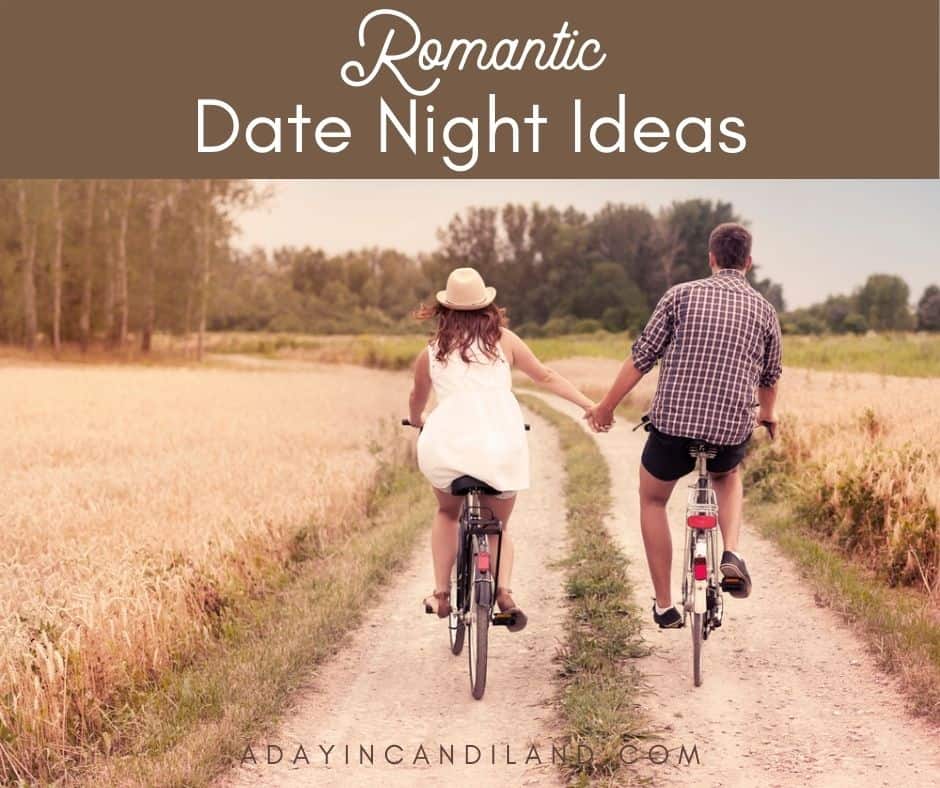 Go to a Drive-in Movie
Drive-in movies are usually a lot less expensive than a trip to the traditional movie theater and it's more romantic too. See if you can find a drive-in movie theater nearby. If not, some communities offer movies under the stars in local parks from time to time. You can even create an outdoor movie theater in your backyard.
Have a Spa Night at Home
Light some candles, put on some relaxing music, fill up the bathtub with bubbles and essential oils and soak together. When you get out of the tub you can take turns giving each other a long relaxing massage.
Have a Picnic
Pick up your favorite deli foods and pack a picnic to share together at your favorite park. If it's too cold or rainy to have a picnic outside, spread out a blanket on the living room floor and have an indoor picnic. Try one of these charcuterie boards to give you ideas. Or this Dessert Board.
Have a Game Night
Grab some of your favorite snacks and board or card games and spend an evening playing them together. You can always add a romantic twist to your games if you like as well.
Cook a Fancy Meal Together
Instead of spending a lot of money going out for a fancy meal, why not make one together at home? Put on some of your favorite music, and spend an evening prepping, chopping, and cooking a delicious meal for you to share.
Take a Hike or Bicycle Ride
Spend some time with your spouse in the great outdoors. Take a hike or ride your bikes together for some outdoor fun. You'll get the benefit of some sun, fresh air, and be able to spend some quality time with your spouse, and it won't cost you a dime.
Go to an Arcade
Arcades aren't just for kids. A few dollars in quarters can lead to an evening of fun and games. You can even make a competition out of it and see who can win the most tickets at the end of the night.
Go Bowling
Go bowling together. The shoes may be ugly, but bowling is a fun and relatively inexpensive way to spend some time together as a couple. Check Groupon or with your local bowling alley, sometimes you can find discounts to rent a lane, or even buy one game and get the second game free deals.
These are just some suggestions of romantic date night ideas for married couples without having to spend a lot of money. What are your favorite budget-friendly date night ideas to do with your spouse?
You can also get more Date Night Ideas from Our Romantic Valentines Day Ideas on a Budget.