Enjoy these Romantic Valentine's Day Ideas all year long. Don't limit your romance to one day of the year. Make your loved one feel special with these delicious treats every day.
Valentine's day is just around the corner so I am bringing all of my Valentine's day recipes and tips together in one place to make it easy for you to find some amazing ideas to celebrate with your loved ones. Here you will find recipes, printables, movies, and ideas for spending this day of love together.
Don't worry, all of these Valentine's day gift ideas, recipes, and more are designed to be very budget-friendly. You can show your Valentine, and other family members just how much you love and care for them without having to spend a lot of money, after all, it's the thought and time spent together that counts right? Don't forget these additional 16 Date Night Ideas for Married Couples.
Valentine's Day Ideas on a Budget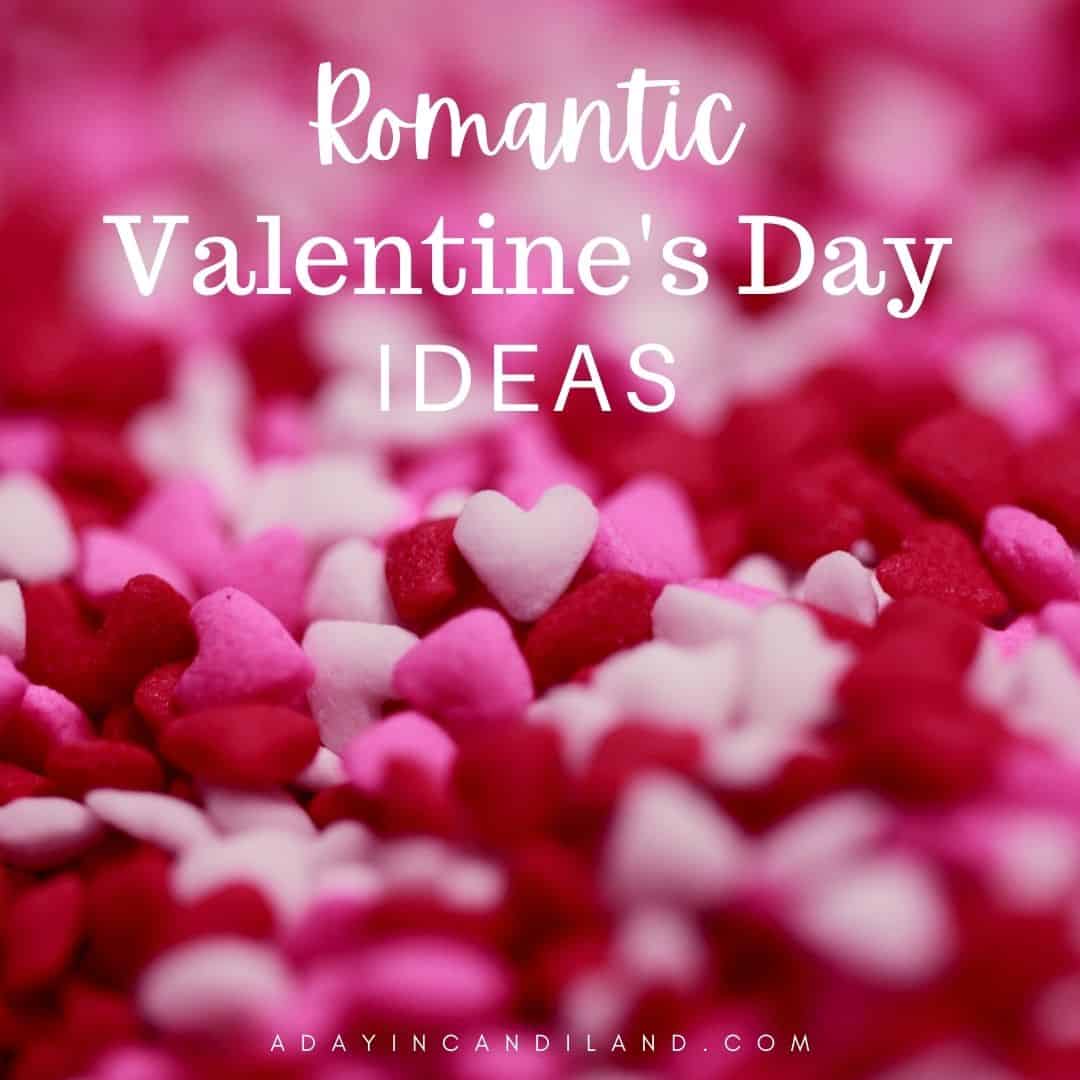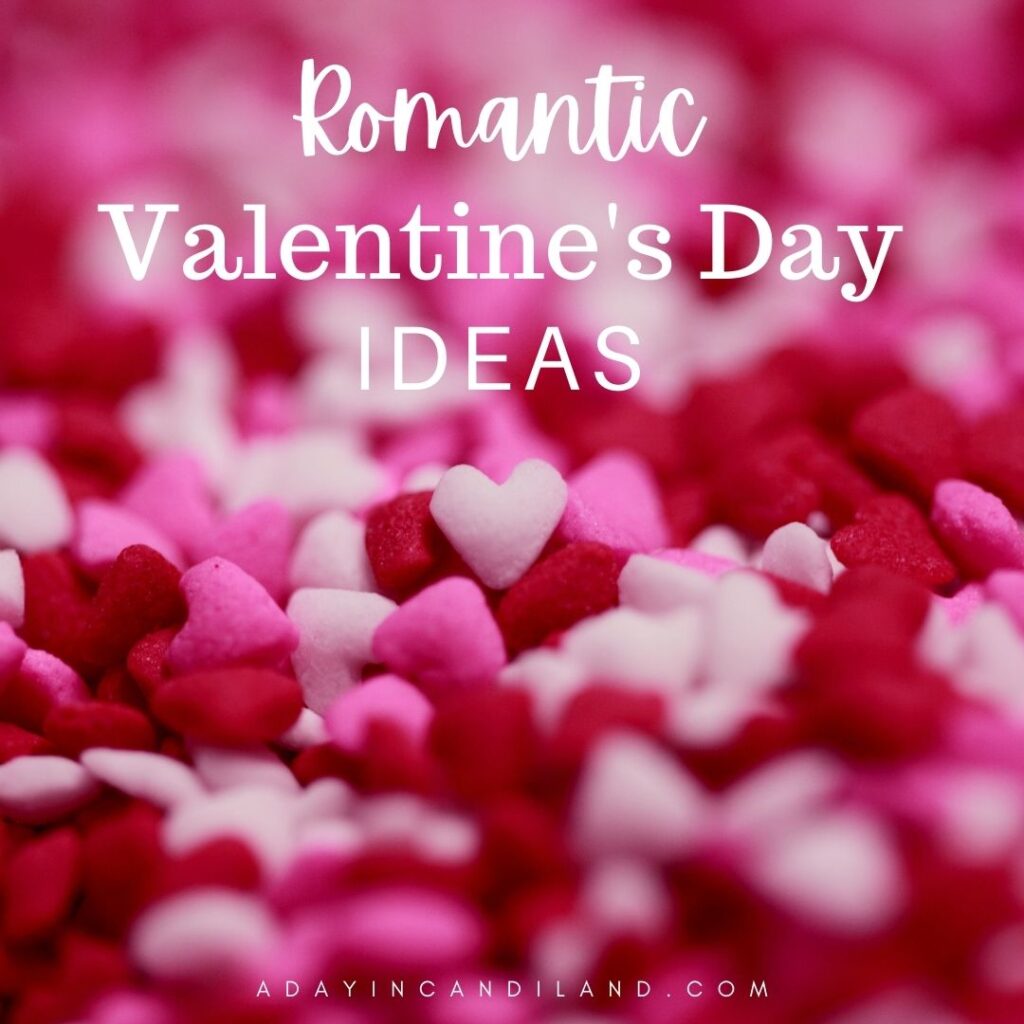 Romantic Movies
Are you looking to spend the night in for Valentine's day this year? Staying home can be so much more intimate than going out, and it is certainly more affordable than going out for dinner and a movie.
If you want to spend this Valentine's day watching a romantic movie with your partner then make sure that you check out this with a list of romantic movies that you can watch together. Gather up your favorite movie-watching snacks, a soft blanket for the couch, and cuddle up with your valentine for a night of romance and snuggles.
Romantic Gift Basket
If you are planning to spend Valentine's day at home with your special someone watching a romantic movie, why not also prepare a special Valentine's day themed gift basket. You can learn how to make a gorgeous Valentine's day gift basket on a budget in this post here. There are so many inexpensive and creative ways that you can fill your basket and really show your loved one how much you care.
Valentine's Day Oreo Pops
Make these Valentine Oreo Pops are perfect for kids' parties and adult events alike. They are easy to make and look so elegant. Only a few ingredients are needed to make these eye-catching treats any time of the year.
Romantic Mocktail Recipes
Would you like to celebrate the holiday with a refreshing mocktail? If so, you are in the right place because you can find a round-up of some delicious mocktail recipes right here. All of these recipes are kid-friendly if you want to include them in your Valentine's day celebrations.
Kids feel special and even more included when they get to have an "adult" beverage, alcohol-free of course. These mocktail recipes are perfect for Valentine's day or any other time you are in a celebratory mood.
Red Velvet Cheesecake Brownies
If you love brownies and you love cheesecake, you will be in heaven with these Red Velvet Cheesecake Brownies. This is my most popular recipe and favorite snack dessert. It is moist and so pretty.
Red Velvet Poke Cake
Are you looking for an amazing Valentine's day dessert? If so, you might really enjoy this Red Velvet Oreo Poke Cake. This recipe calls for Oreo pudding, whipped cream, red velvet Oreo's, and white cake mix.
Don't worry if you can't find red velvet Oreos in your area (they are limited edition) you can still make this cake with regular or Double Stuff Oreos. This easy-to-make dessert will be sure to impress your Valentine and your family!
Popcorn Treats
Create this fun printable to go on all your Valentine's Popcorn treats. Great for non-sugar families and also for school snacks. You make my heart POP.
Hugs and Kisses Treat
Are you looking for a cute Valentine's day gift idea that you can give your kids or co-workers, or that your children can share with their classmates? If so, then check out this free Hugs and Kisses printable.
All you need is this printable, some Hershey's kisses, and some Ziploc bags, and you have a cute, budget-friendly Valentine to let the special people in your life know that you are thinking about them.
Subway Art
Speaking of decorations, you can print this free Valentine's Day subway art, put it in a frame and use it as part of your decorations. You could also print a copy to frame and give to a friend as a gift to remind them that you were thinking of them on this special day!
Fruit Salsa & Chips
Are you looking for a special snack or maybe even an appetizer for your Valentine's day celebration? Then this unique, but healthy and delicious recipe for Fruit Salsa with Cinnamon Chips is for you!
All you need is a few minutes in the kitchen to chop and marinate this fruit salsa, and some flour tortillas to make homemade cinnamon chips and your snack or appetizer is ready to serve. This is a great healthy alternative or addition to sugar-filled treats for Valentine's day.
Pancakes or Cinnamon Rolls
Would you like to surprise your Valentine with breakfast in bed this year? Or even just start your family's day off with a special treat? How about serving up some delicious, fluffy red velvet pancakes?
You can even make them in heart shapes! No syrup is necessary for these amazing pancakes they have a cream cheese drizzle to top them with instead! You don't have to save these pancakes for Valentine's day either, they would be great for any special occasion.
If you prefer you could also make these beautiful Red Velvet Cinnamon Rolls. They are decadent and the whole family will love them. They start with a cake mix but they are definitely homemade. A luscious cream cheese filling tops them off. Make them all year long.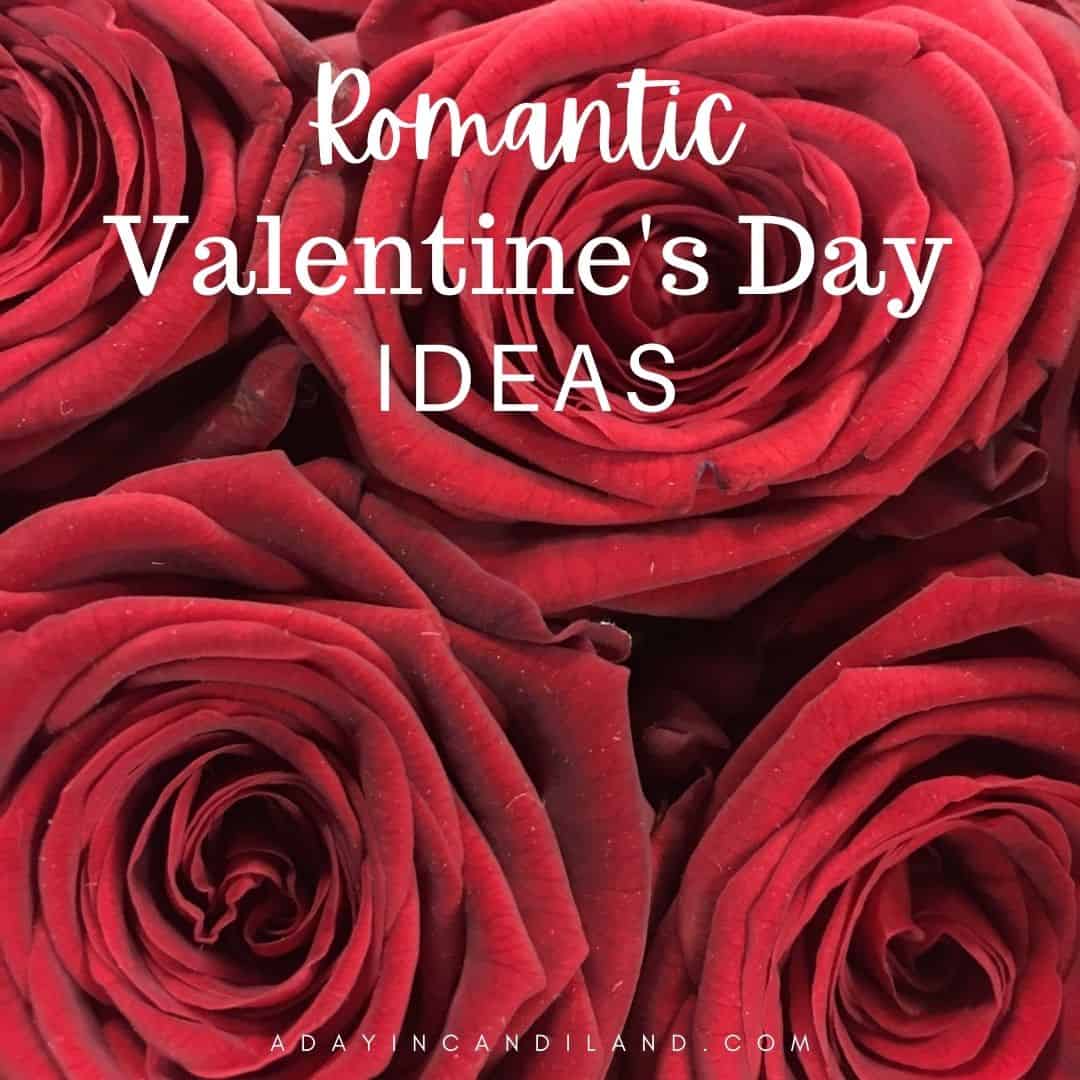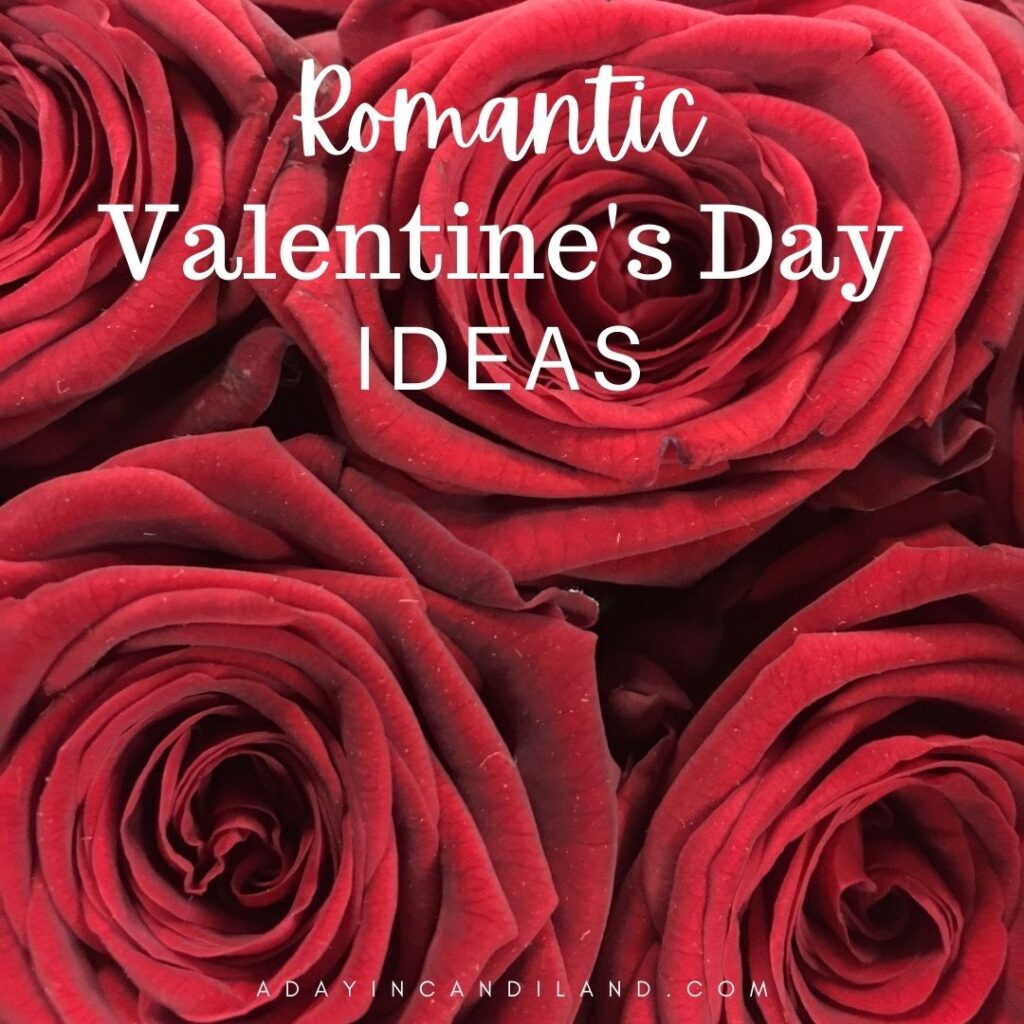 More Red Velvet Desserts
If you like red velvet pancakes, you might also enjoy this collection of red velvet desserts that are perfect for a Romantic Valentine's Day or any other special date night you have throughout the year. There are more than ten recipes in this collection of red velvet desserts so you are sure to find something perfect no matter what the occasion.
Charcuterie Dessert Board
This fabulous dessert board is perfect for the sweets eater. You can now choose between the Savory Board versus the dessert board. Even better yet, you can mix the two. This is definitely a great way to spend a romantic evening.
Is there anything that says romance better than chocolate-covered strawberries? They can be quite expensive if you purchase them from the store, but they are so easy to make at home there is no need to pay that premium price!
You can learn all about how to make chocolate-covered strawberries, for you and your spouse, and chocolate covered pretzels for the kids to enjoy for a Valentine's day snack.
I Love You Printable
Are you looking for a personalized gift to show your spouse and loved ones how much you love and appreciate them this Valentine's day? If so, this free Valentine's I love you printable is for you. This free printable allows you to write out 14 things that you love about that special someone.
You can make one for your spouse, and additional ones for your children. You could even put the completed printable in a frame so that they can look at it all year long and remember what makes them so very special in your eyes.
Valentines Family Style
Are you looking for some ideas on how you can spend Valentine's day together with your family making memories together? If you are then you might enjoy this post on family-friendly Valentine's day ideas. It doesn't matter what you do together as long as you are spending some quality time together.
Red Velvet Fudge Recipe
Would you like to make really decadent and gorgeous chocolate treat for your Valentine or even for your family members this year? This Red Velvet Fudge checks all of those boxes. Luxurious red velvet and white chocolate with marshmallow crème fudge?
There's no way you are going to eat just one piece and they look absolutely beautiful too. The red and white colors make a stunning presentation that is perfect for Valentine's day!
This post should leave you with plenty of amazing ideas for ways to celebrate Valentine's day this year. Try out some of these amazing recipes and decorating ideas, and above all make sure that the special people in your life know how much they mean to you, not just on Valentine's day but every day!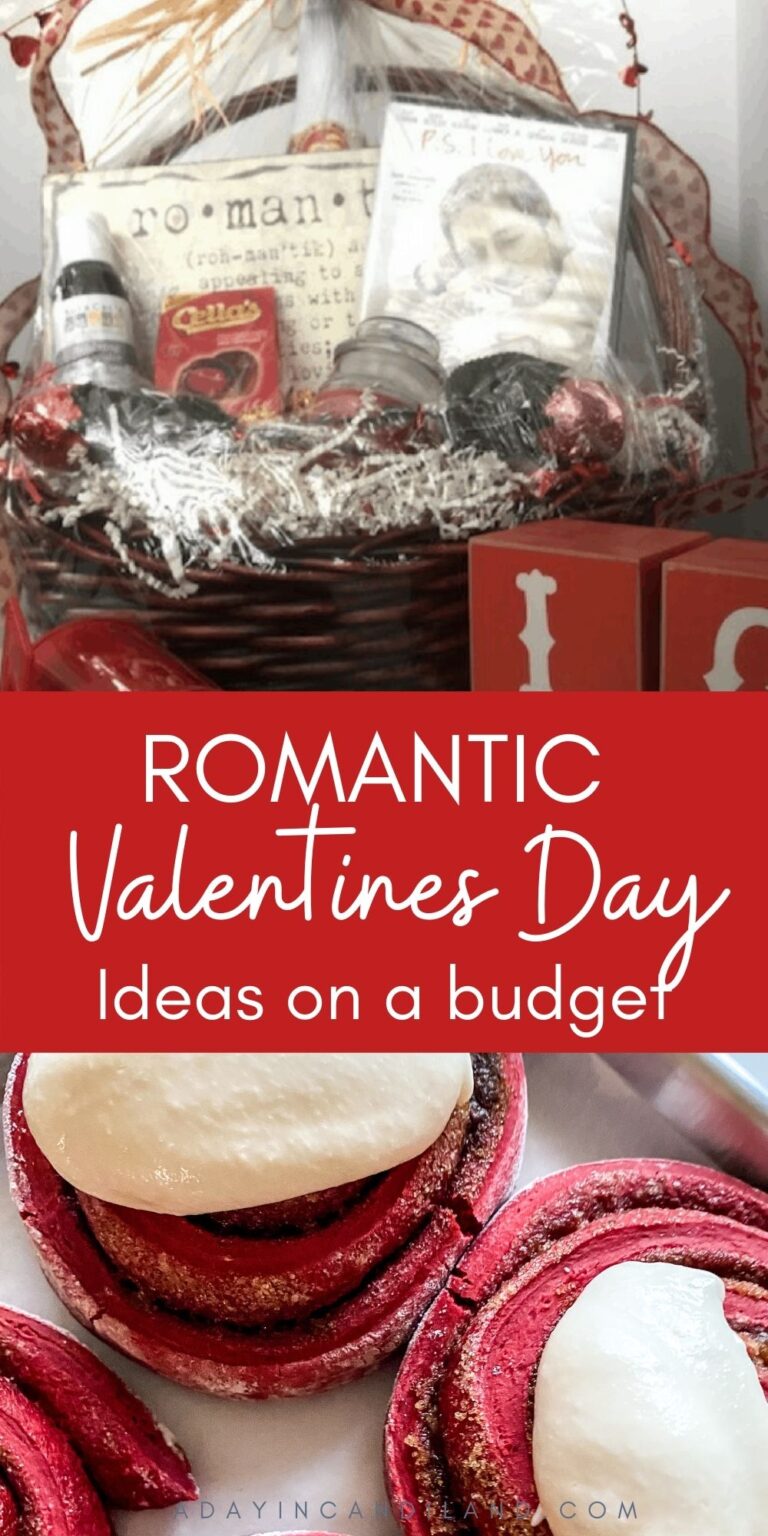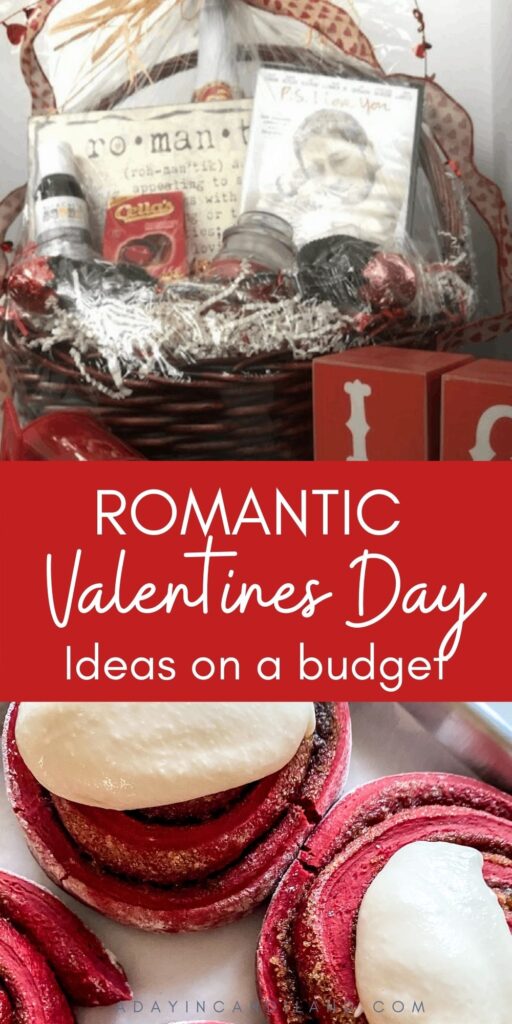 Visit the Amazon Store for More Valentine's Day Ideas