Hey everyone! This is Summer and I am excited to be back and share another printable with you for Valentine's Day! This Valentines Day Printable would be perfect to make up for your kids to take to school.
Everyone will be handing out sugary treats but this "You Make my Heart POP!" Valentine is paired up with a bag of popcorn – great for those of us that are trying to cut down on the sugar.
Read Here For More Valentine's Day Ideas and Recipes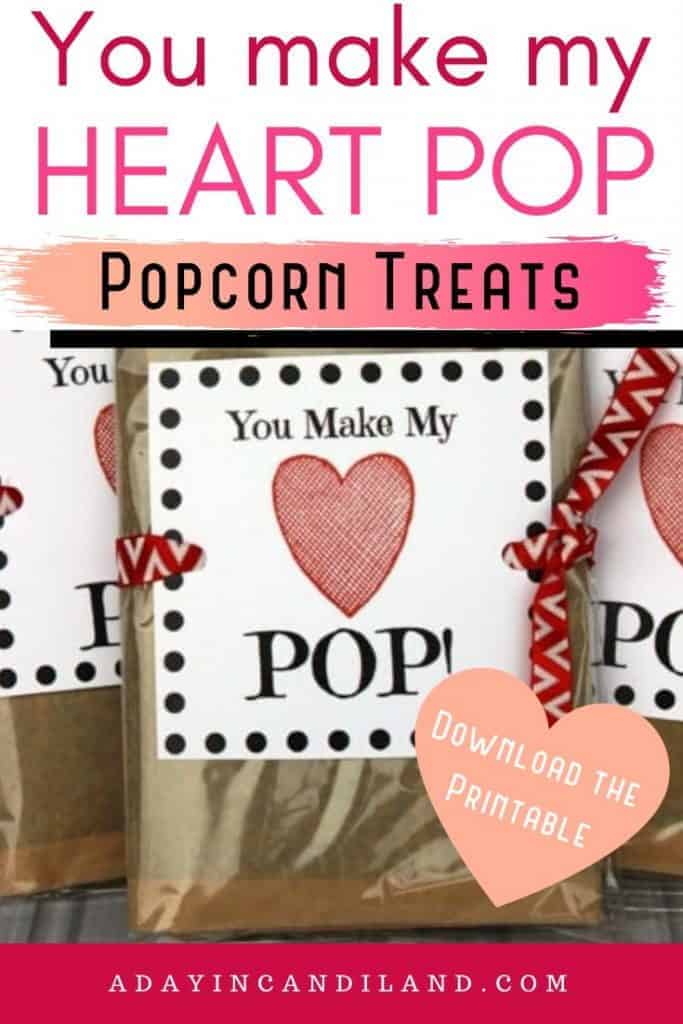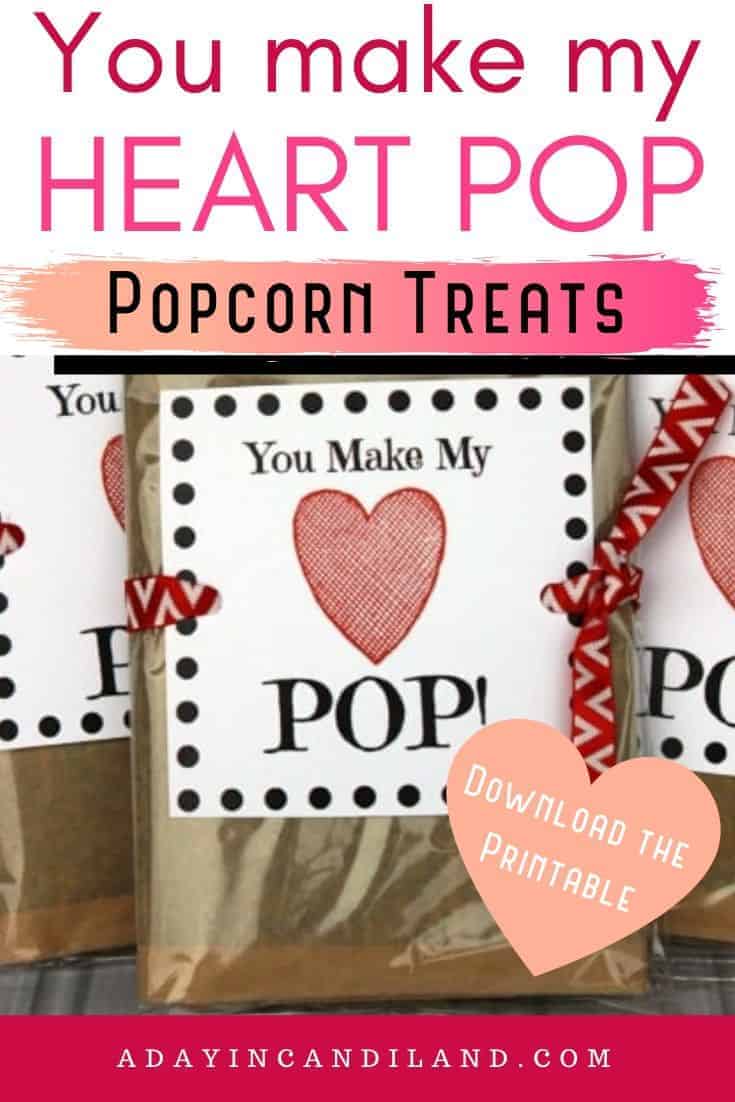 You Make My Heart POP! Valentines Day Printable
Directions:
You will want to start off by printing out the free Valentine's day Printable on some white cardstock. If you don't have a printer at home you can save it and print at any store that does prints. Get the free printable below.
*This post may contain affiliate links. If you make a purchase, I get a small commission. Please see my disclosure policy for details
Supplies Needed: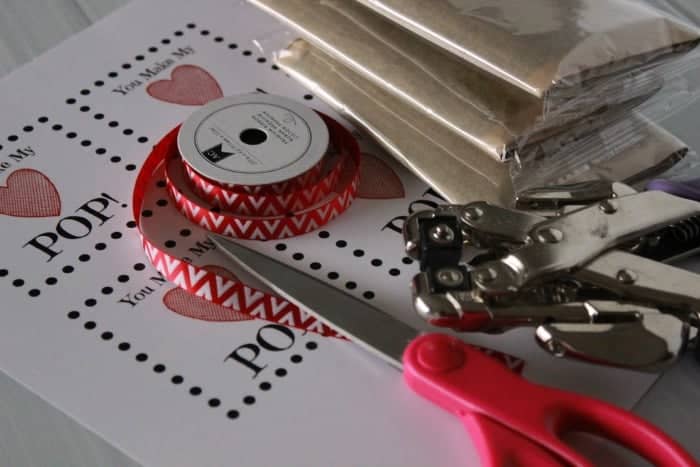 Cut each of the squares out around the dots. On each side punch a hole.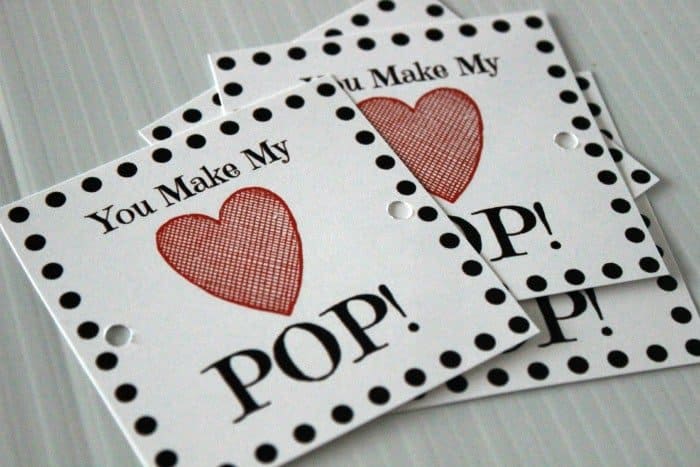 String your ribbon through the holes and wrap around a bag of popcorn. If you are worried about this falling off the popcorn you could also add a small bit of tape under the printable and attach it to the popcorn.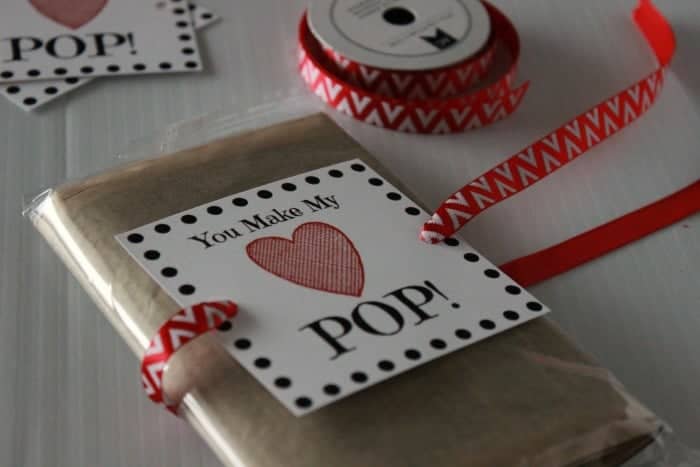 Valentine Popcorn Treat
Tie a knot with your ribbon (you could do a bow – I am not good at tying good bows). Now you have a cute and fun Valentine's Day treat to pass out!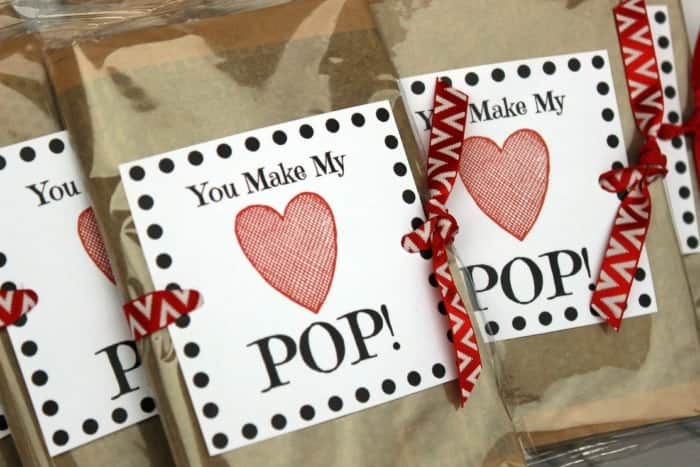 If you like this Valentines Day Printable idea then you might want to check out these: