This Mother's Day give Mom the things she'll love with the gift of Tea. Choose from Tea Mugs, Loose Leaf Tea, Blooming Tea, and more. These unique Mother's Day Tea Gifts will be treasured year after year.
If you can't be with Mom this year send her a delightful gift in the mail she will appreciate and remember you each time she uses it.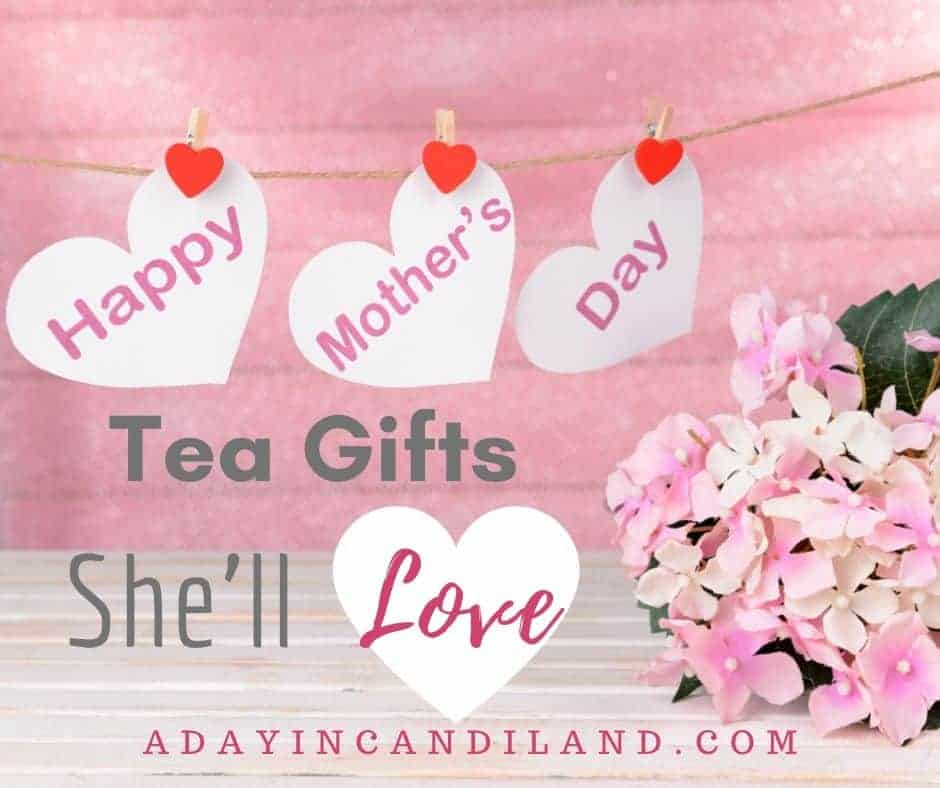 *This post may contain affiliate links. If you make a purchase, I get a small commission. Please see my disclosure policy for details
The Perfect Tea Gift for Mom
Mother's Day Tea Gifts
Unique Gifts your mom will love. When you can't be together for Mother's Day send these tea gifts your mom will treasure.
This tea kettle has a great memory! It will remember and hold the previous preset temperature that you last selected. This tea kettle's airtight spill-free lid ensures no messes happen and that your hands are kept safe from scalding hot water.
Light Weight Travel Tea Set: Modern Tritan Portable teapot set for one with fresh green color, it's only 400g with the to-go case, Great for tea fans to carry out to enjoy the favorite loose tea in anywhere. Keep Hygiene with your own teapot in a public area.
The Tea Book helps you explore the blends, tastings, and ceremonies from around the world and create your own delicious tea traditions.
Where does tea come from? In The Tea Book learn where in the world tea is cultivated and how to drink each variety at its best, with steeping notes and step-by-step recipes.
The Celebration Glass Teapot is as lovely as it is durable. Crafted of crystal-clear handblown borosilicate glass, the teapot and infuser give you a 360-degree view of the tea flower unfurling within. Presented with two Teabloom jasmine-infused green tea flowers; also perfect for use with loose-leaf tea. Holds up to five 8-oz. cups, and safely goes from stovetop to microwave to dishwasher.
These seed packets would be wonderful to send in a Mothers Day card. You just plant in the soil and wildflowers will soon be blooming.
Photo Credit: Artoftea.com
This MiiR 12-oz Tea Snob Cup is vacuum insulated to prevent your fingers from scalding whether you're at home, the office, or in the wild unknown. The press-fit lid helps to prevent spilling any of your precious tea, and the handle helps with smug sipping. Use this mug for your favorite Art of Tea blend that you want to keep hot or cold.
Photo Credit: www.etsy.com
Heart Stainless Steel Tea Strainer for loose leaf tea. You will want a few of these for when you are serving tea for 2 or everyone at your party.
Cartoon Inspired Gift - This lovely pair is a tribute to a story just about everyone knows. Lovely gift Jewelry for your tea lovers, friends, and yourself.
Photo Credit: www.etsy.com
Tea lovers mug features a unique phrase and illustration that is perfect for those tea drinkers out there. Perfect as a stylish gift for at home or to take to work; you and your colleagues will be able to easily identify this mug as yours!
Automatic whistling when water is boiled, which brings you and your family safe. thickered pot body makes it more durable and sturdy. multi-layer capsule bottom has High thermal conductivity which can shorten water-boiled time and longer lifespan.
Order Early for the Best Selection
For the best selection, order your gifts early for Mom. Mother's Day is a big gift holiday. The post office can get backed up and you don't want your treasured packages lost. Order early and opt for early delivery. It's best to start shopping 3-4 weeks early for Mother's Day to ensure you will find the perfect tea gift for mom.
Ideas for Afternoon Tea
Chances are for Mother's Day this year you might still be social distancing and you will not be able to spend time with Mom, so let her know how much you care and miss her with one of these treasured Tea gifts.
If you are able to be with her this year, create an afternoon tea for two. You can do this with your mom or daughter or a friend from church who might be alone this year.
It is suggested to check that all items are available at the time of purchase and take note of the delivery time.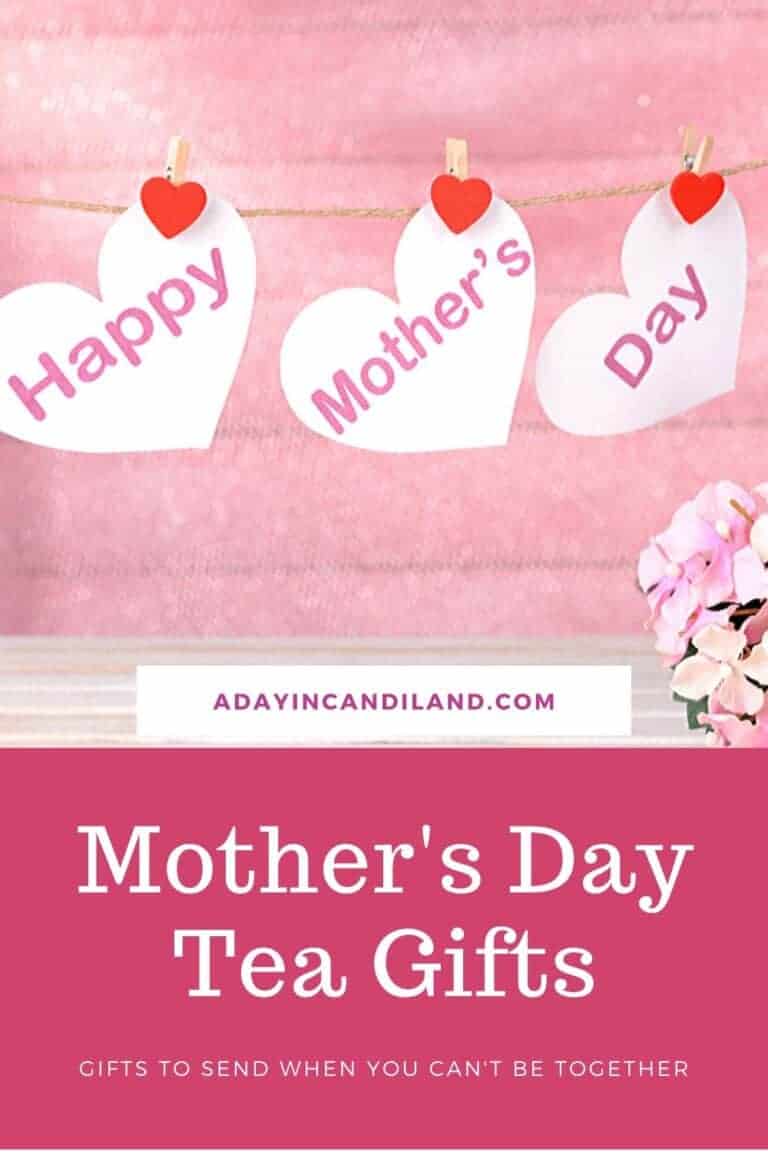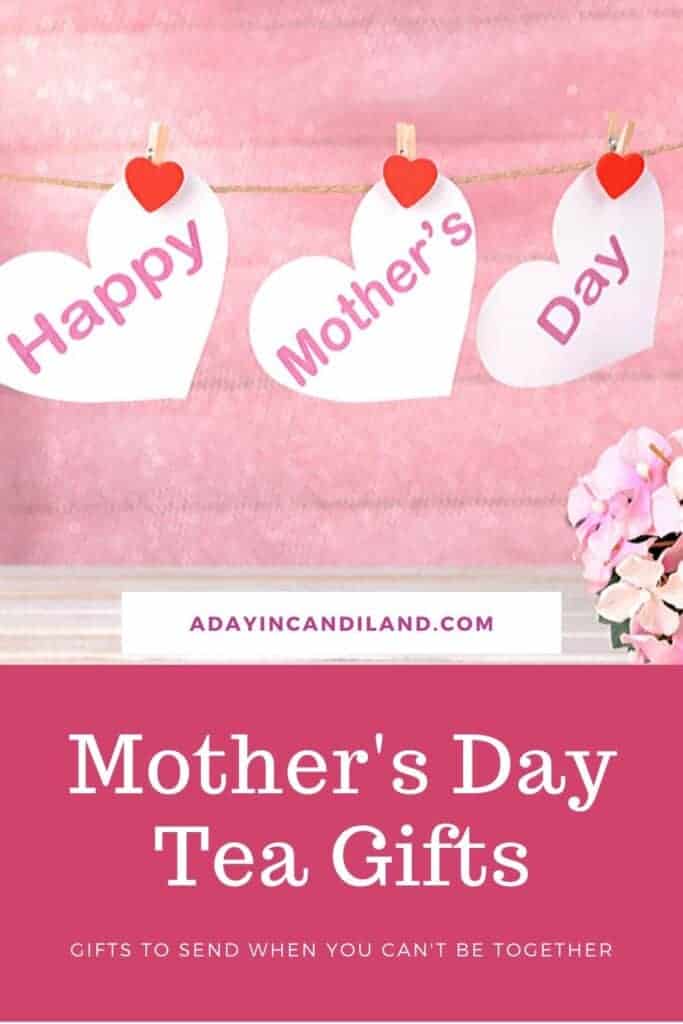 Make sure you stop by My Amazon Tea Store Before You Leave.
Read about more ideas for Mother's Day this year: