These pumpkin scones are filled with warm spices which makes them the perfect fall pastry. They're made with cinnamon, nutmeg, cloves, ginger, pumpkin purée, butter, and heavy cream.
When these ingredients are combined with flour, baked, and topped with a spiced glazed icing, they're magic!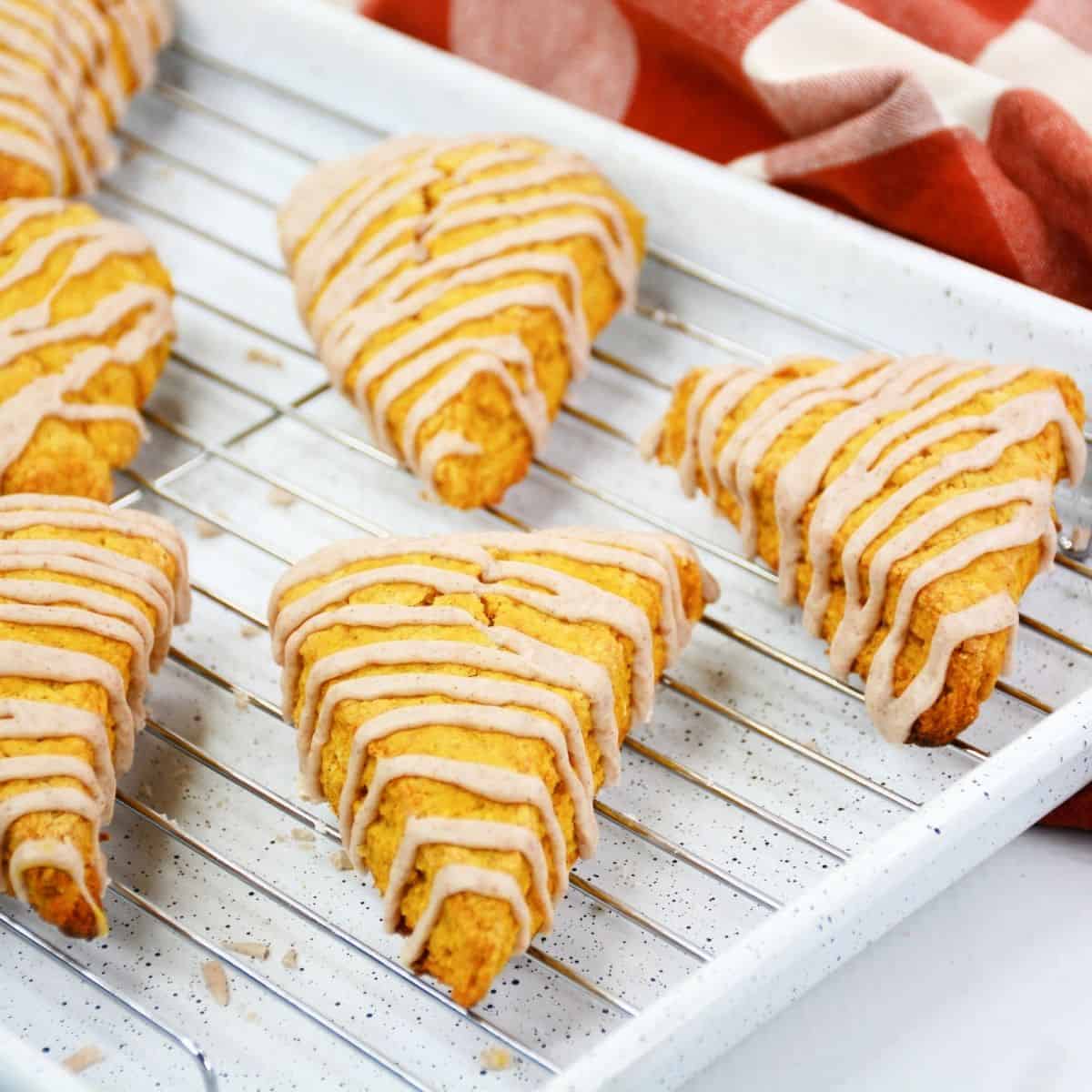 Why I love this recipe
There's nothing better than sipping a pumpkin spice latte and eating a pumpkin scone on a crisp fall or winter day. Instead of going to the nearest coffee shop, you can make your own scones right at home. It's easier than you think and you can have as many as you want! They are great to give away as gifts as well.
If this is your first time making scones, you'll never want to buy them from the store again. They taste like pumpkin pie in biscuit form and are soft and moist on the inside. The kids will love them too! Before you know it, they'll be the most asked-for breakfast treat this season.
Ingredients
All-purpose flour
White granulated sugar
Baking powder
Salt
Cinnamon
Nutmeg
Cloves
Ginger
Butter
Pumpkin puree
Heavy cream
Egg
Icing
Powdered sugar
Heavy cream
Cinnamon
Pinch of nutmeg, ginger, and cloves
How to make this Pumpkin Scone Recipe
Preheat the oven.
Line a cookie sheet with parchment paper.
Whisk the dry ingredients together.
Grate the frozen butter with a box grater. (It will look like shredded cheese.) Add the grated butter to the flour mixture, combine all of the ingredients.
Use your fingers to combine the mixture until it comes together in pea-size crumbs. Add the wet ingredients to a small bowl and whisk until mixed.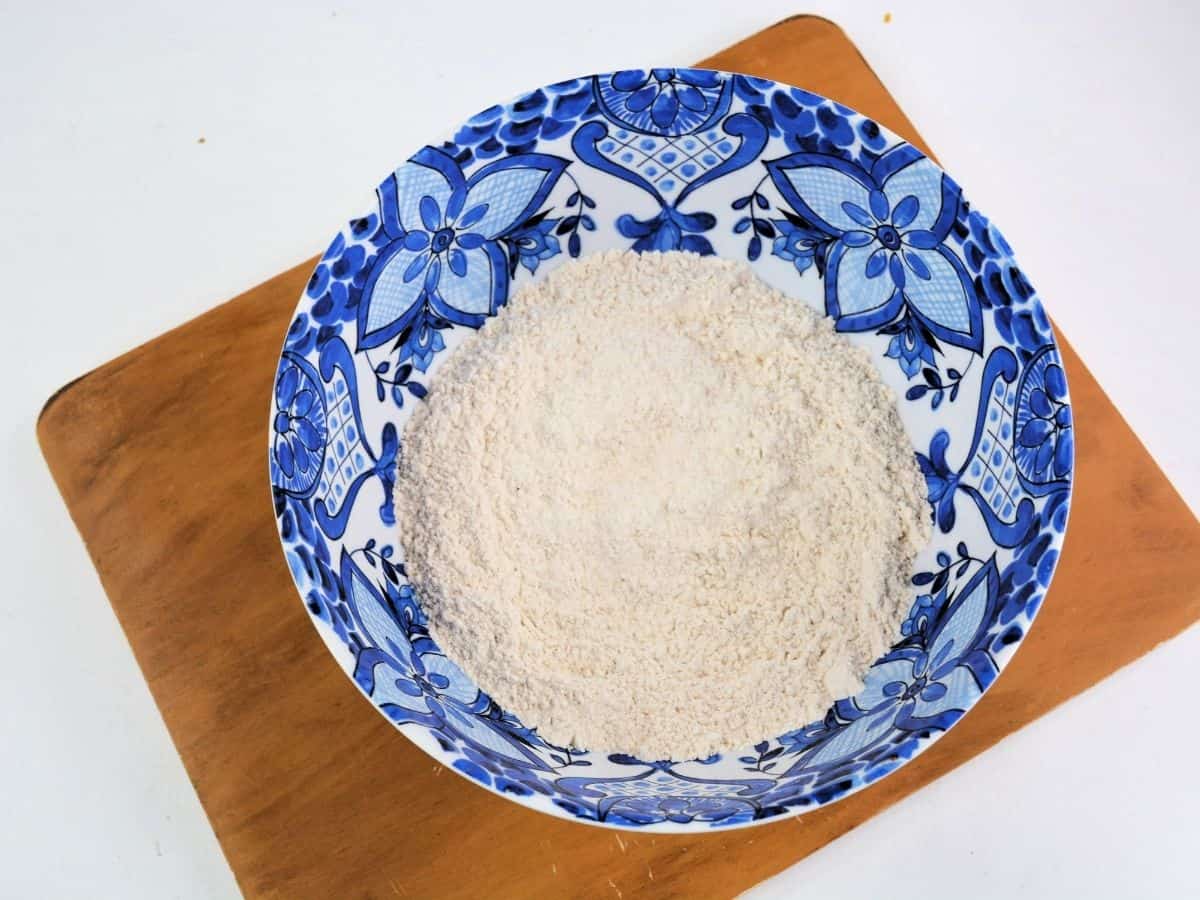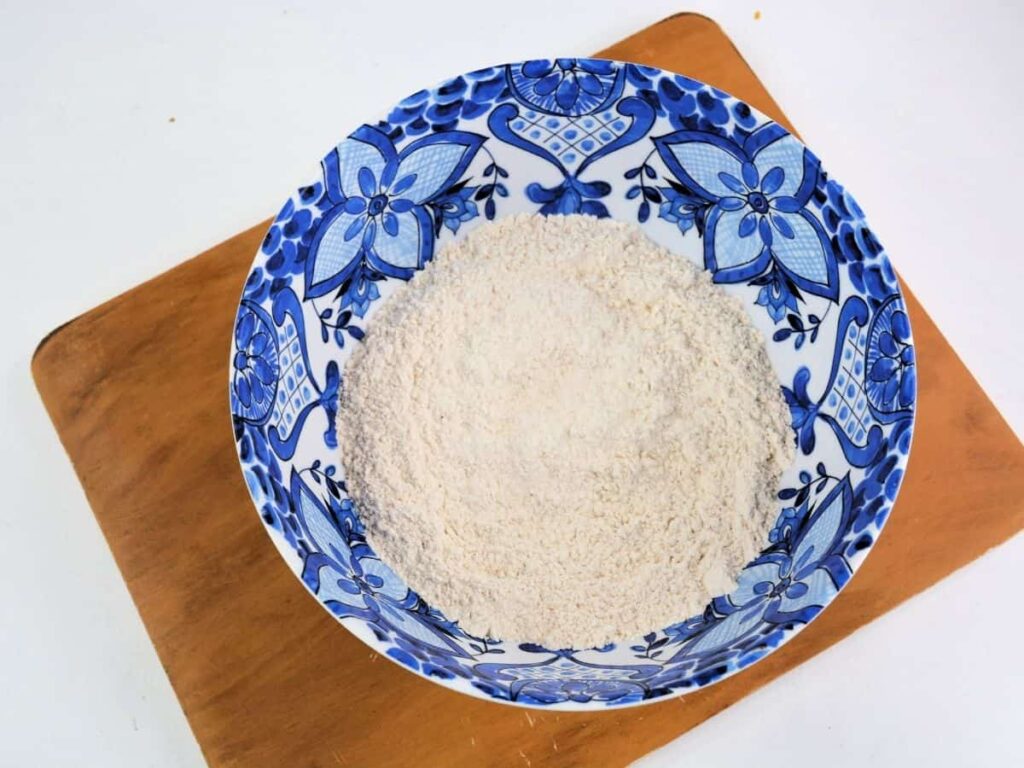 Add the wet ingredients to a small bowl and whisk until mixed.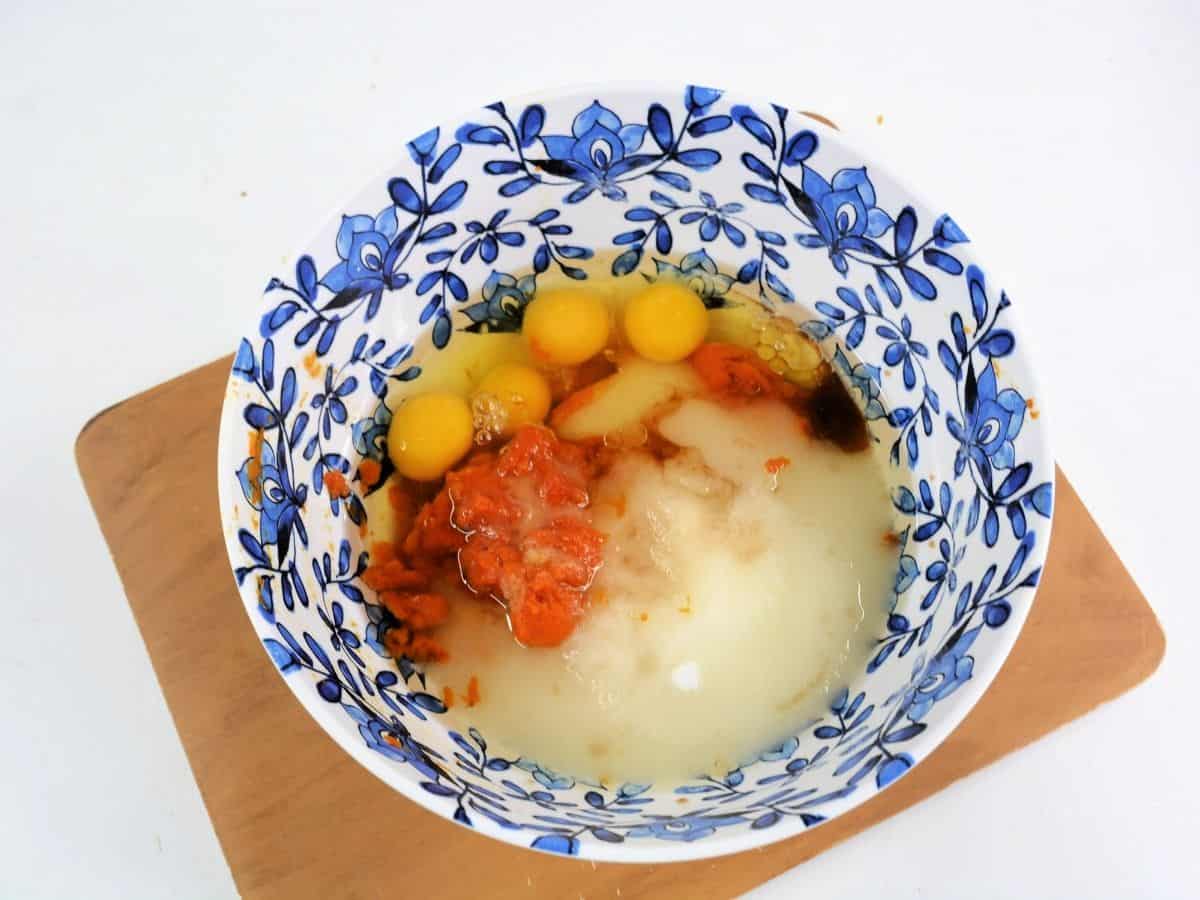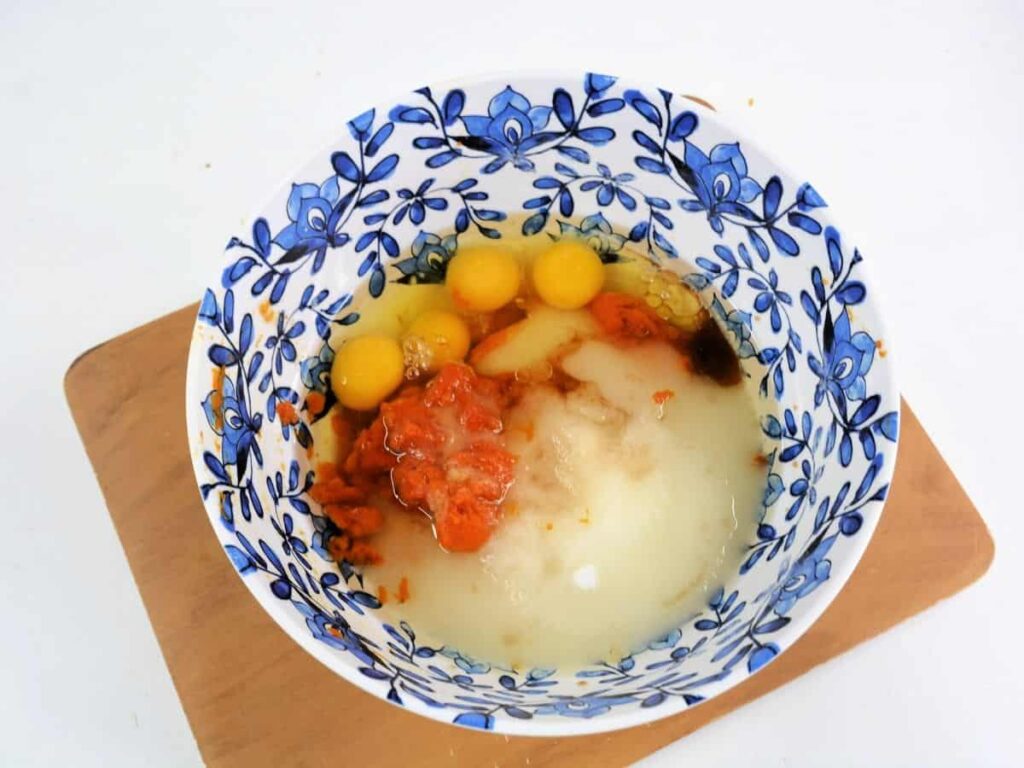 Slowly add the wet ingredient mixture to the dry ingredient mixture.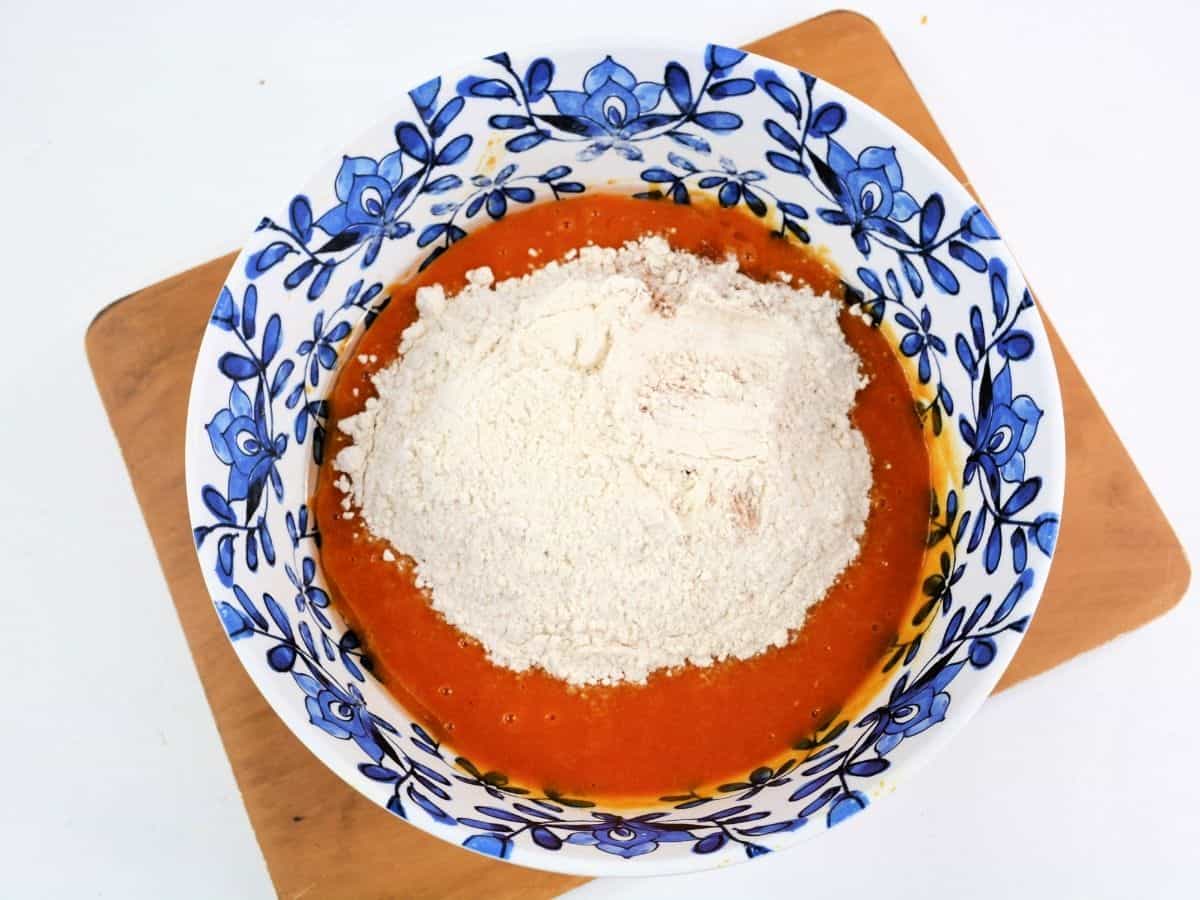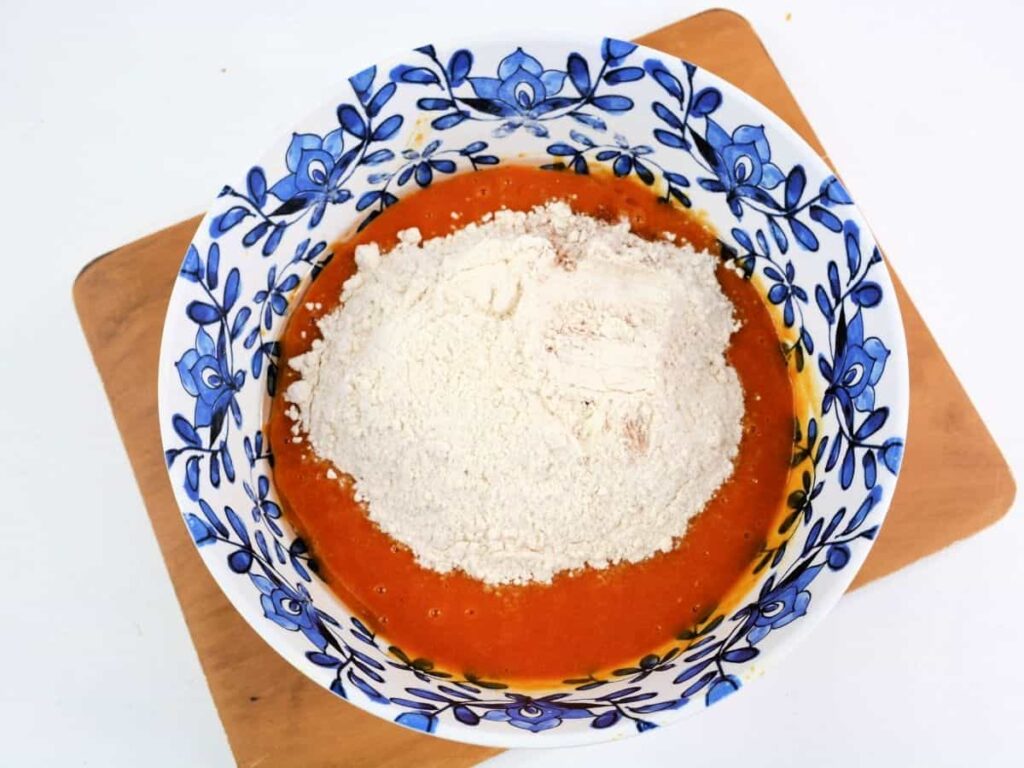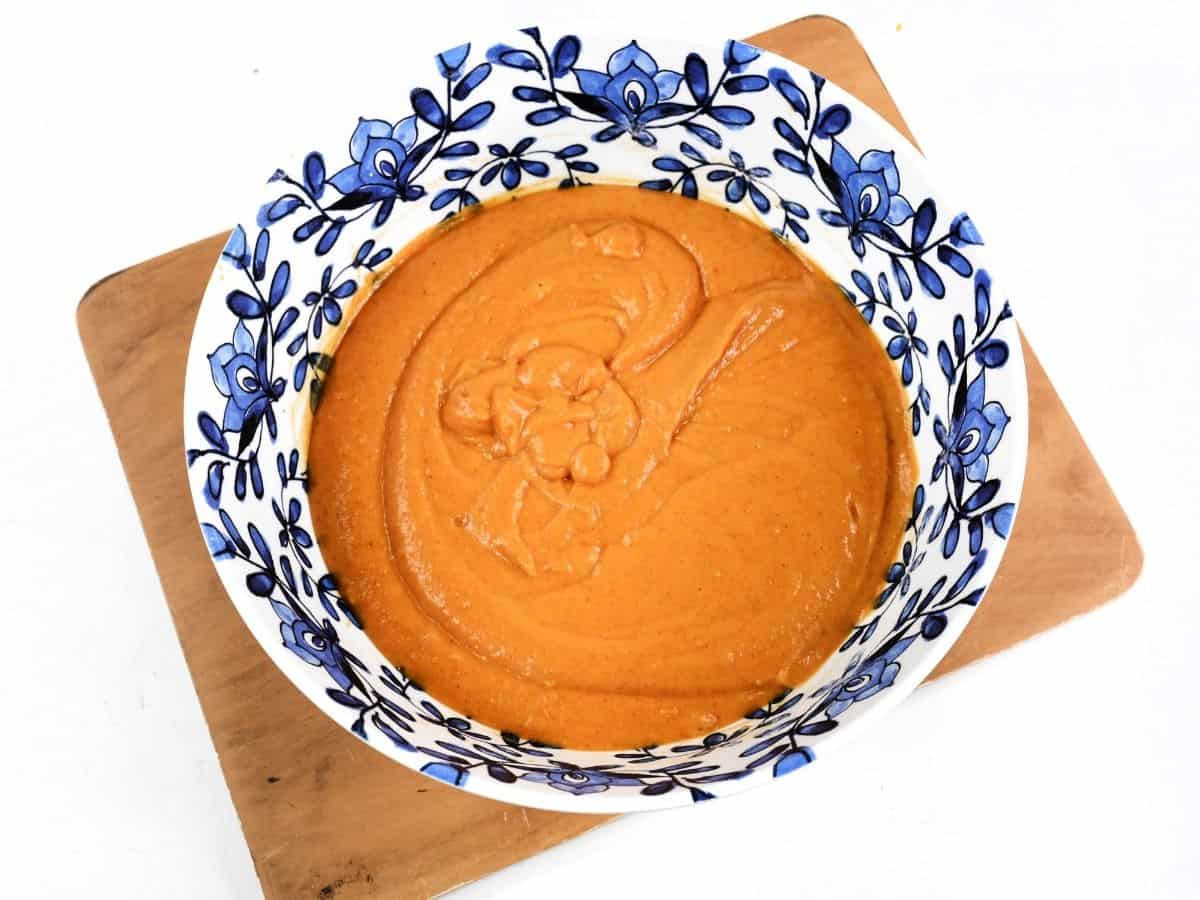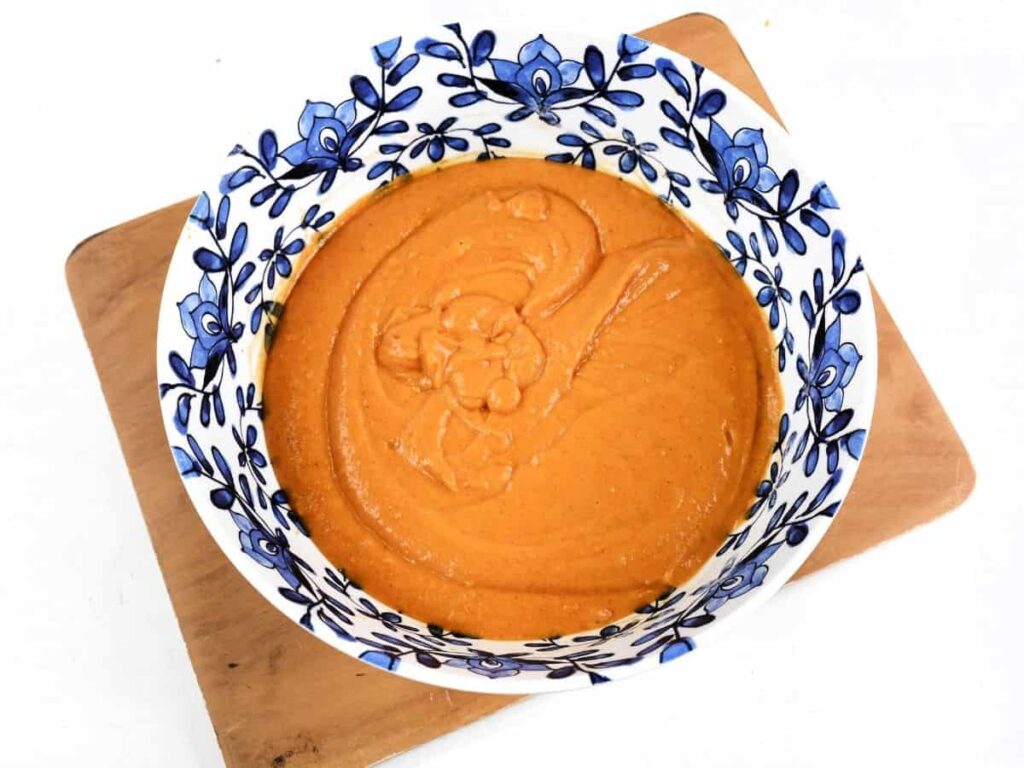 Use your hands to combine all of the ingredients together.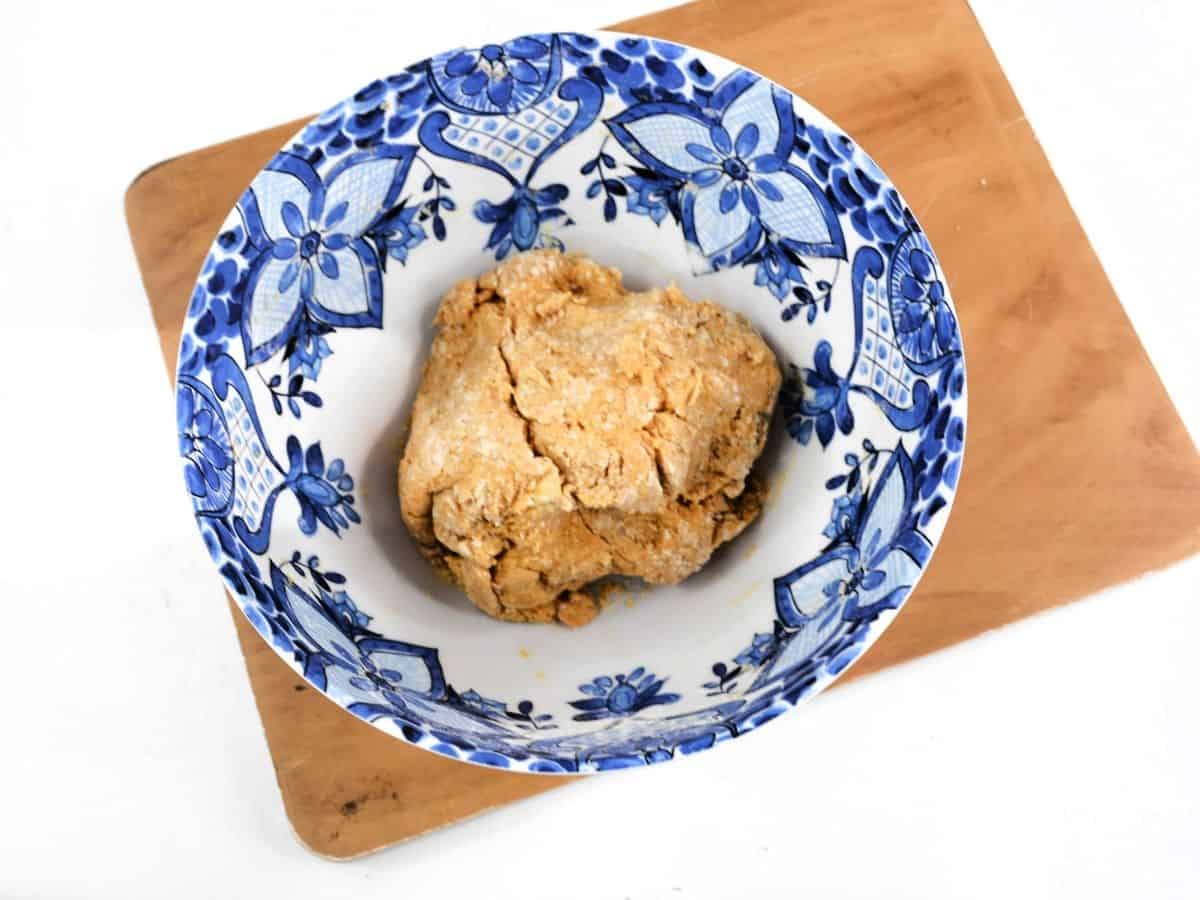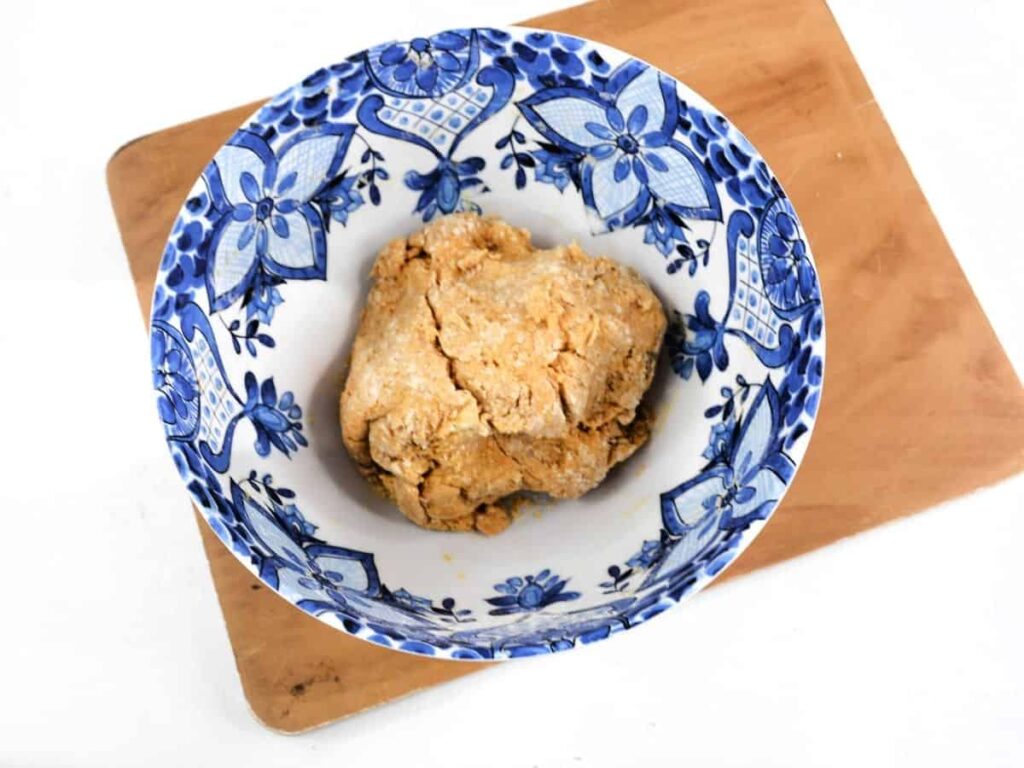 Sprinkle flour on a counter. Pat the dough into an 8-inch circle.
Cut the dough circle in half. Next, cut the circle in half again. Cut each quarter in three wedges.
Brush the top of each scone with a thin coat of milk.
Sprinkle the top of each scone with a light dusting of sugar.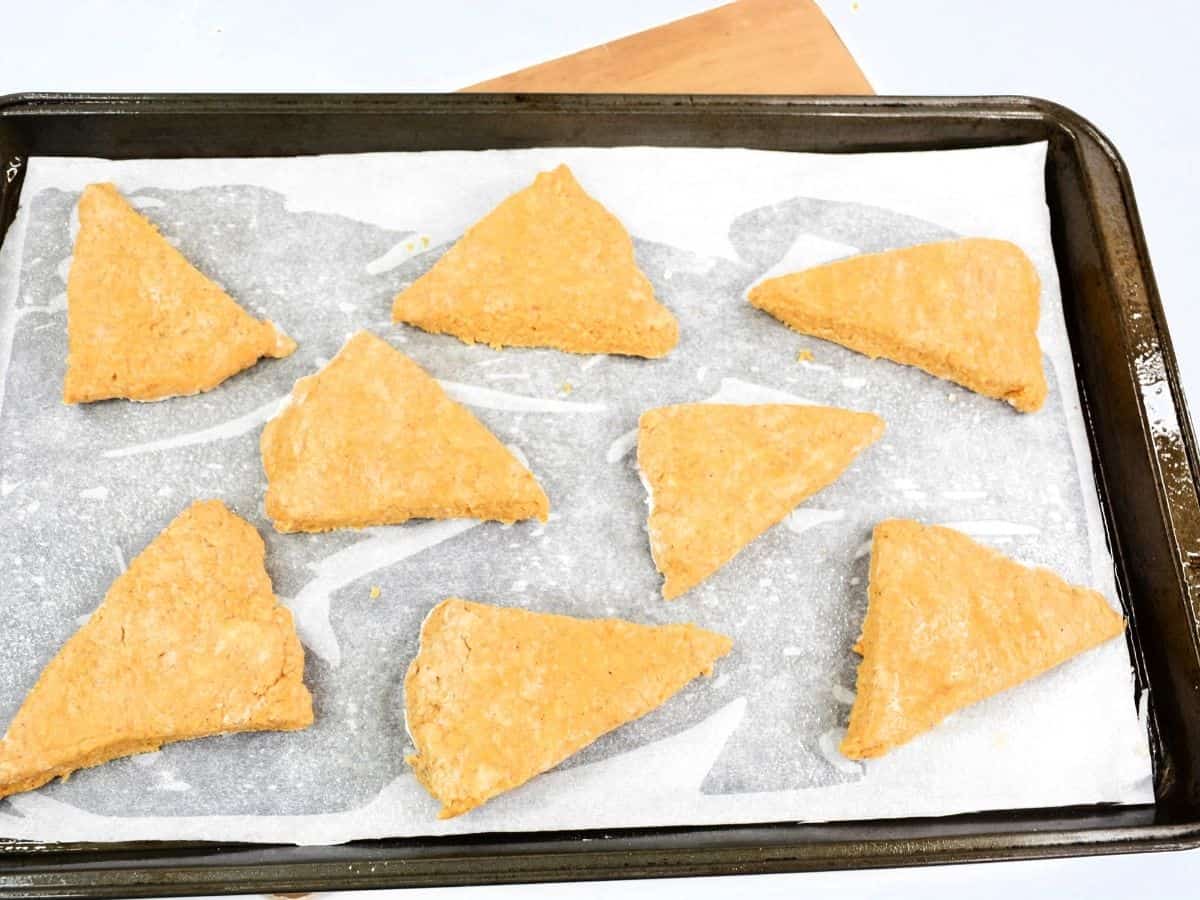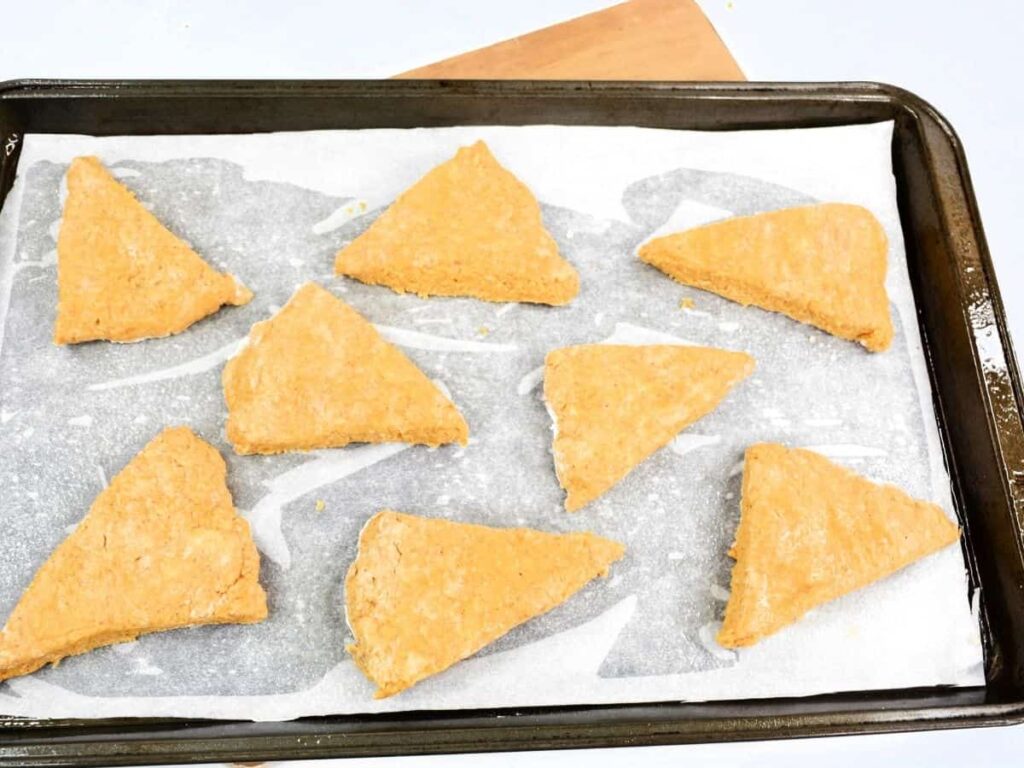 Move each scone to the prepared baking sheet. Bake at 425 degrees for 14-16 minutes. (Or until the bottom of the scone is slightly browned.) Don't overbake.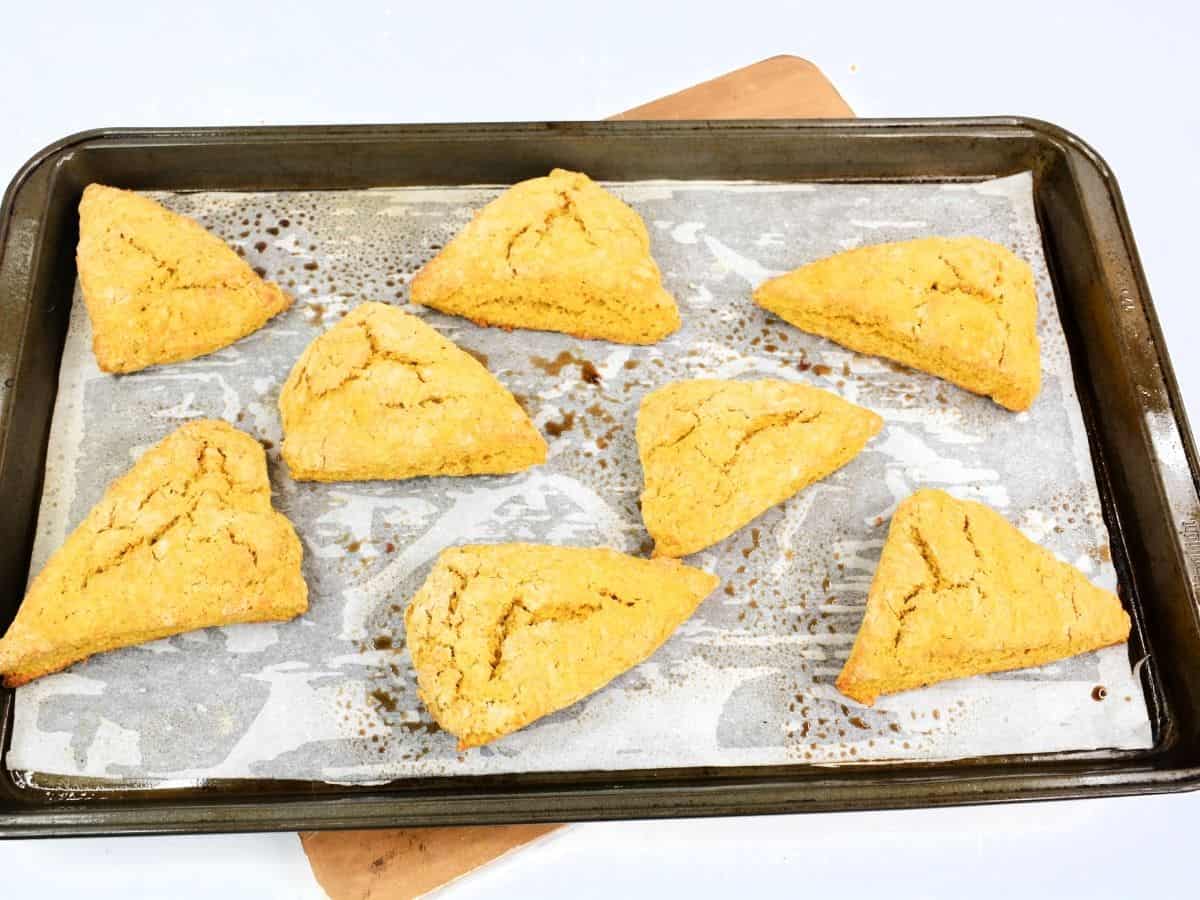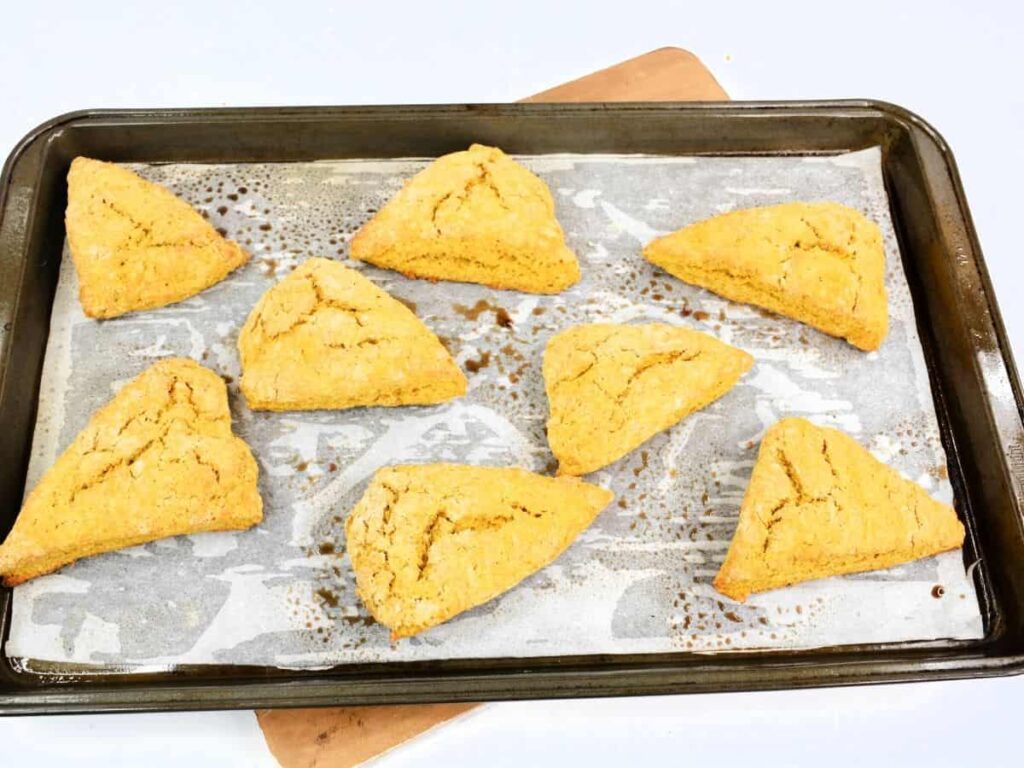 Transfer the baked scones to a wire rack to cool. After the scones have cooled, drizzle on the glaze.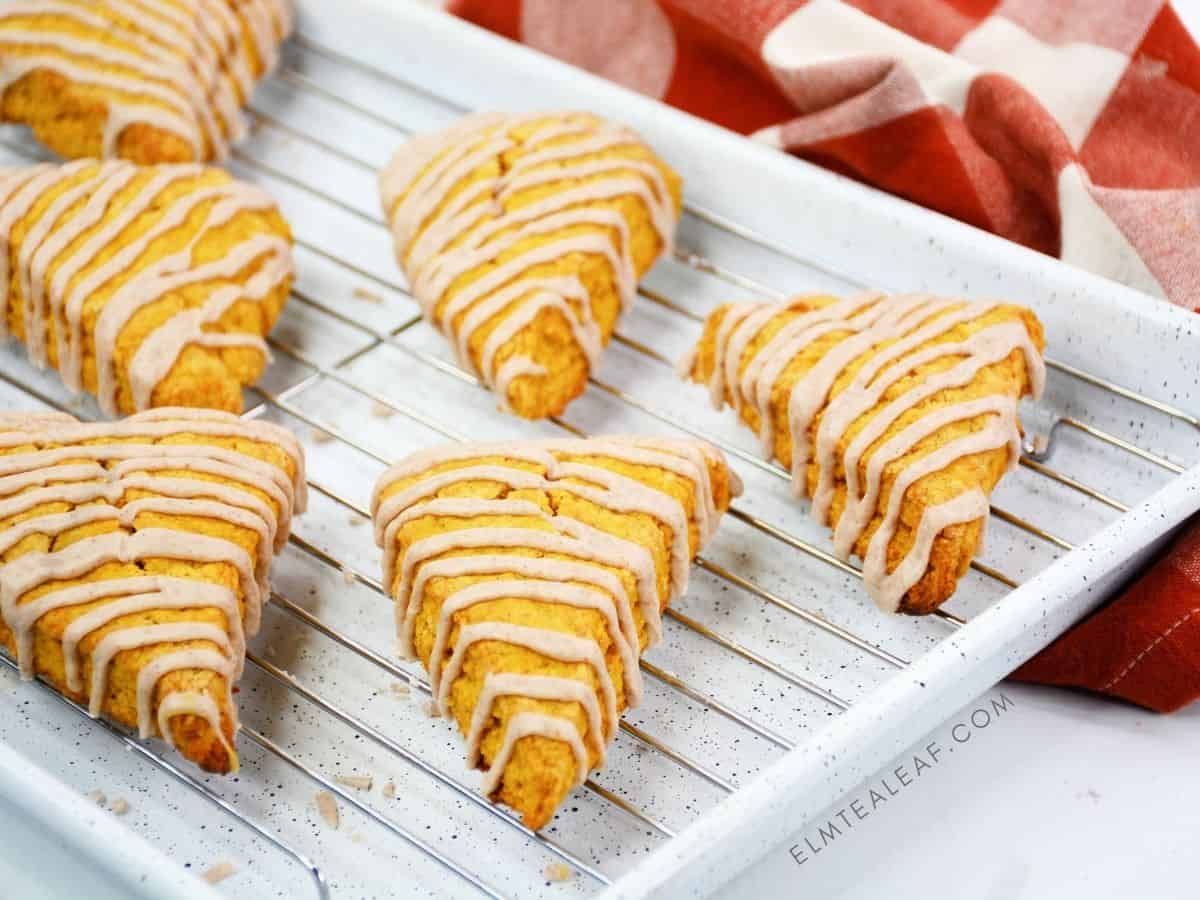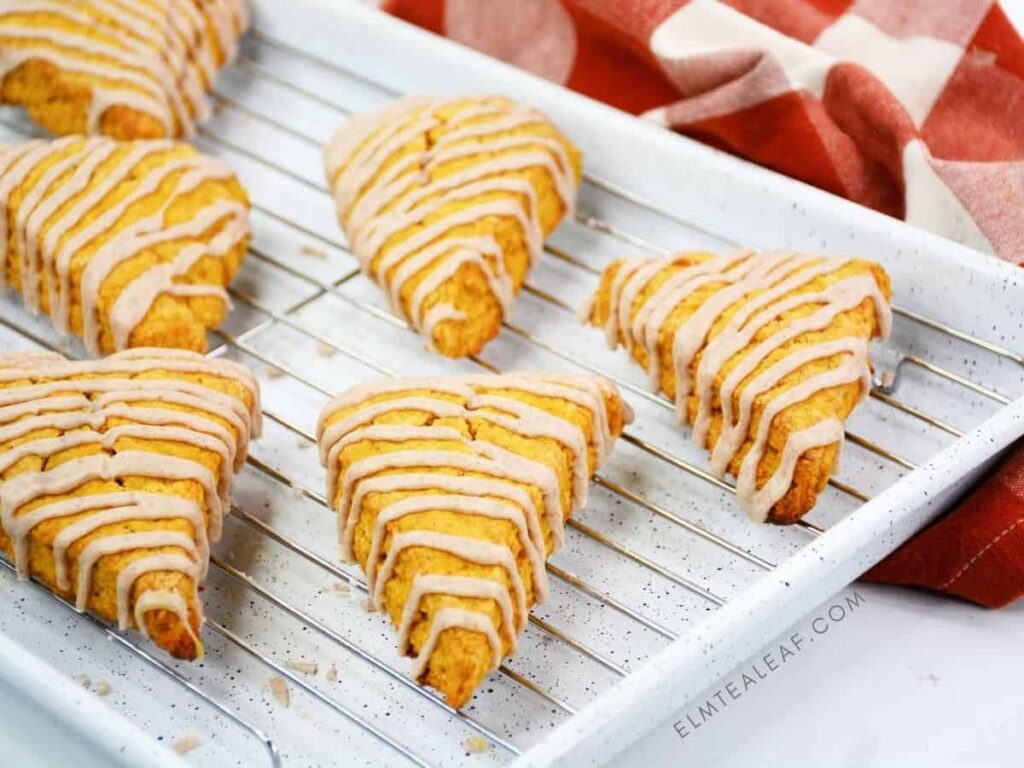 GLAZE
In a small mixing bowl add the powdered sugar, milk, cinnamon, and a pinch of each nutmeg, ginger, and cloves.
With an electric mixer combine the ingredients together to make the glaze.
Drizzle the glaze over the scones.
Serve immediately and enjoy!
Variations on this pumpkin scone recipe:
Here are a few variations on making this delicious pumpkin scones recipe:
Mix in the butter by hand or you can use a food processor until the mixture resembles coarse sand. Then, pour in the heavy cream, mix until just combined, roll the dough out, cut them into wedges, and then bake.
To make these scones gluten-free, replace the all-purpose flour with almond flour.
You can use canned pumpkin puree or you can make your own with a whole pumpkin right at home.
You can adjust any of the spices in the recipe to what you like. If you like more cinnamon and less nutmeg, it's easy to add a little in or take a little out.
To give them as gifts, wrap them in crinkly cellophane paper and tie the tops with colorful ribbons. Place a little hanging card through the ribbon with the name of the pastry as well. Your friends and family will be delighted to get a homemade gift that they can eat!
How to store pumpkin scones:
Once the scones are baked, you can keep them in an air-tight container on the counter for up to three days. They will begin to get hard and crumbly if let out too long.
You can also individually wrap and freeze extra scones. Place the wrapped scones in a freezer bag and into the freezer for up to three months.
To thaw, leave them on the counter or heat them in the microwave in 30-second increments until warm all the way through.
FAQs
How do I get my scones to rise and be fluffy?
There are a couple of factors at play when getting your scones to rise. The addition of the baking powder and egg is the first step. The second is to cut cold butter into pea-size pieces and not allow them to melt before you bake the scones.

The butter creates little air pockets and helps make the dough rise and be tender and flaky.
Should scones be dry or wet?
The dough should be tacky and not too dry and crumbly or too wet and gooey. Once they are baked they should be moist on the inside and cooked all the way through.
Can you use water instead of milk in scones?
The use of heavy cream is best in scones to make them rich and tender. You could use milk in a pinch but water will leave you will less flavorful scones. You may not notice if you use lots of spices or a spiced glaze.
Tools I used in this recipe:
Related Recipes:
25 Gourmet Cupcake Recipes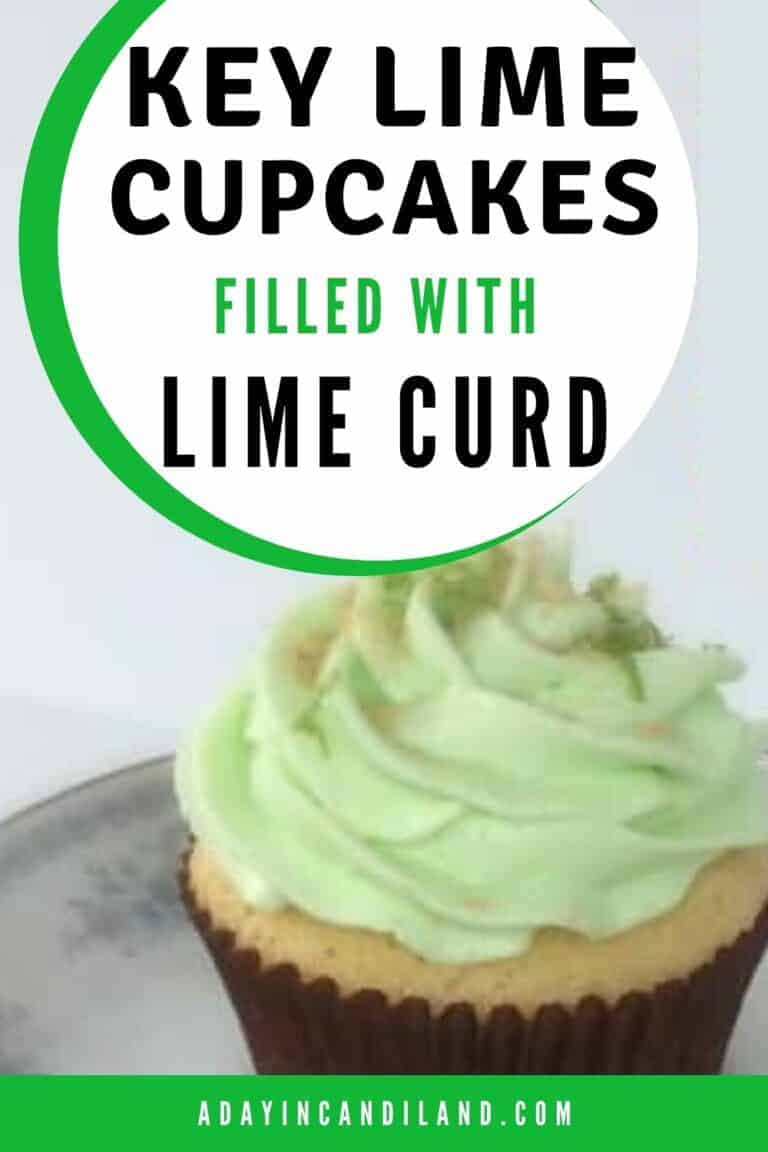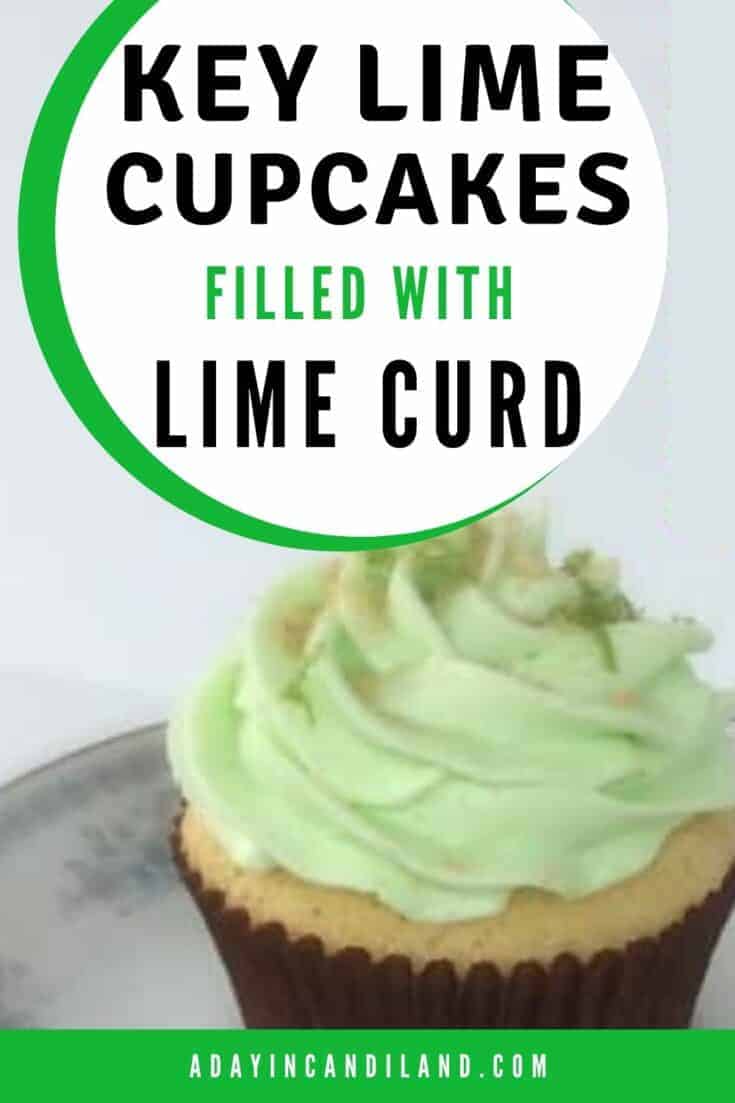 Bringing you over 25 gourmet cupcake recipes you can bake this weekend and create for all your holiday and special occasions.