Lemon zest is a popular ingredient used in many sweet and savory dishes. It adds a bright and refreshing flavor to any recipe, but what happens when you run out of lemons or can't find them in your local store? Don't worry, there are many lemon zest substitutes that can be used to achieve a similar flavor profile.
Today we will explore different ingredients that can be used as a substitute for lemon zest in various recipes and some essentials to keep in your pantry.
*This post may contain affiliate links. If you make a purchase, I get a small commission. Please see my disclosure policy for details
Lemon Zest Substitutes
1. Orange or Lime Zest
If you're out of lemons, try using an equal amount of either orange or lime zest for your recipe. Orange zest adds a sweeter and more floral flavor compared to lemon zest, while lime zest has a slightly more acidic taste. When substituting with these fruits, use the same amount of zest that the recipe calls for with lemon zest.
2. Fresh Lemon Juice
This one may not be as surprising but you can substitute lemon juice for lemon zest. While it won't give you the same texture as zest, it can add the necessary tartness to your dish. However, be careful not to add too much lemon juice, as it can overpower the other flavors in your recipe. A good rule of thumb is to use half the amount of lemon juice than the amount of zest called for in the recipe.
3. Candied Lemon Peel
Candied lemon peel is made by simmering fresh lemon zest in sugar syrup until it becomes tender and sweet. It adds a unique texture and sweetness to your dish, making it perfect for dessert recipes such as cakes, cookies, and bars. When substituting with candied lemon peel, use the same amount of zest that the recipe calls for.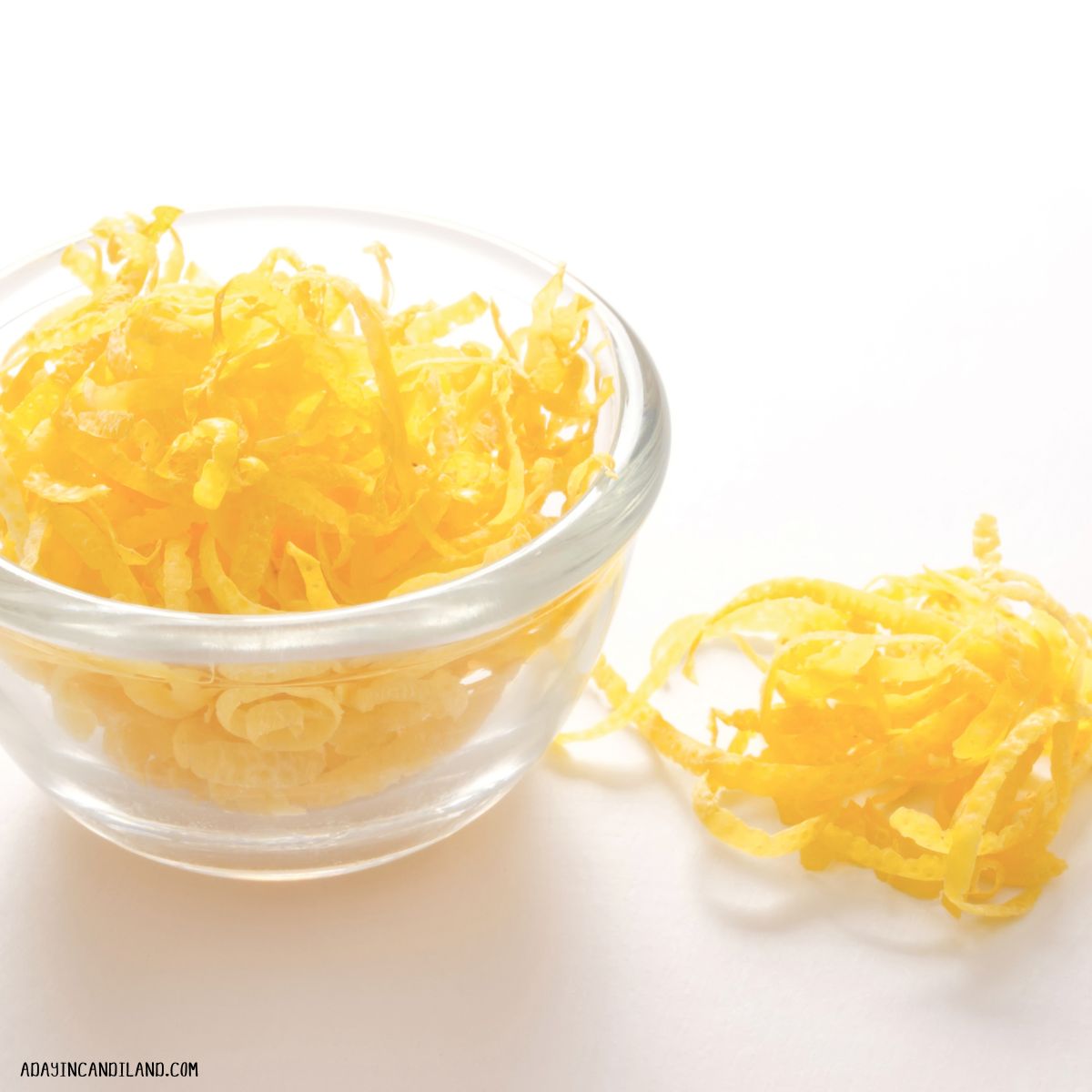 4. Dried Lemon Peel
Dried lemon peel has a concentrated flavor compared to fresh zest, so you don't need to use as much in your recipe. It also has a longer shelf life, making it a great alternative if you can't find fresh lemons. Use half the amount of dried lemon peel compared to the fresh zest called for in the recipe.
5. Lemon Extract
Lemon extract is made by distilling lemon oil from the fruit's zest and mixing it with alcohol. It has a strong flavor, so only a small amount is needed. Use 1/2 teaspoon of lemon extract for every teaspoon of lemon zest called for in the recipe.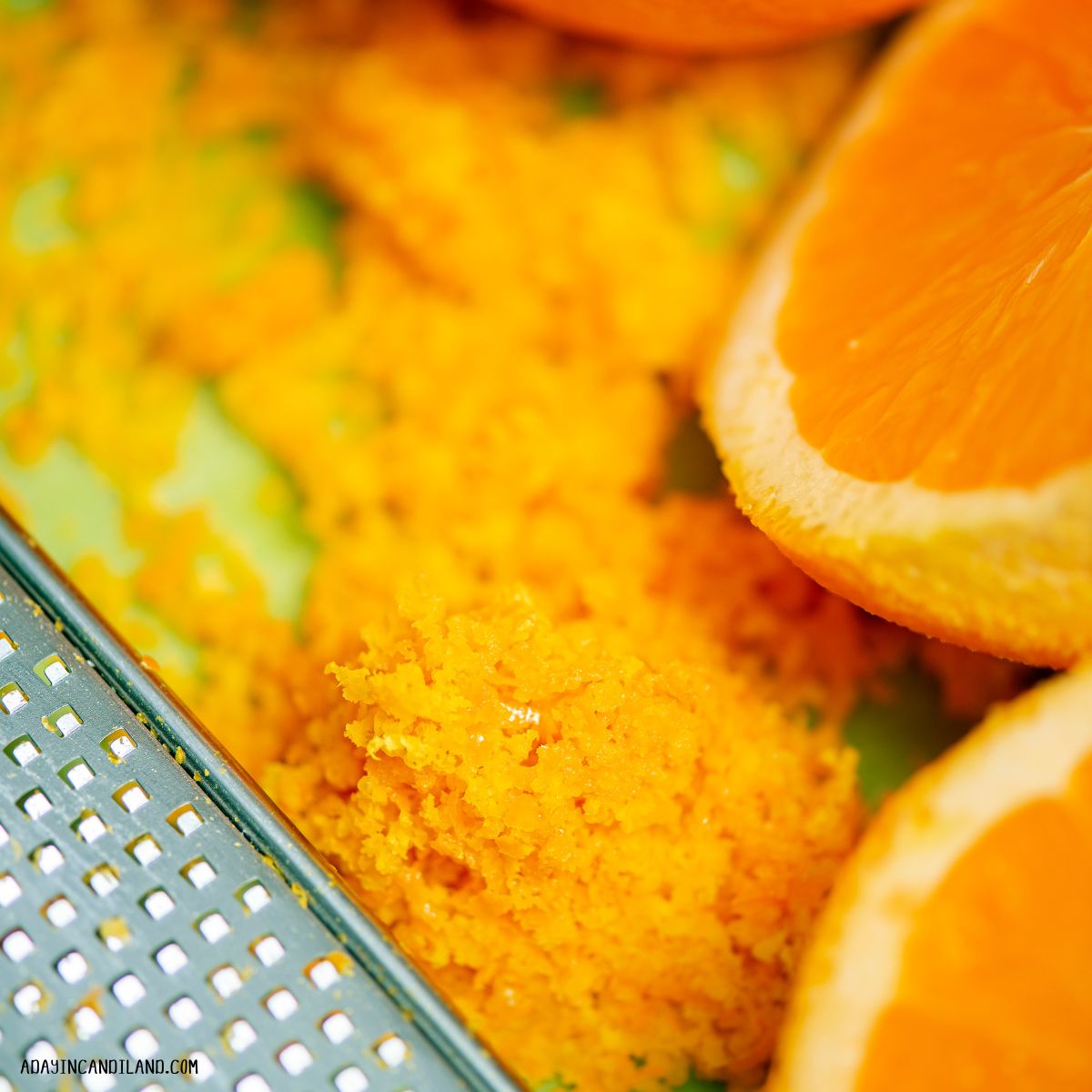 Related Recipes
When substituting lemon zest, keep in mind that each ingredient has its unique taste and texture. For example, using orange zest will add a sweeter and more floral taste, while using lime zest will add a tangier and slightly bitter taste. When choosing which ingredient to use, consider the other flavors in your dish and choose the one that complements them best.
In addition to these substitutes, other citrus fruits such as grapefruit and tangerine can also be used instead of lemon zest. Experiment with different combinations to find what works best for your recipes.
When cooking with these substitutes, it's important to remember that they have different moisture levels than lemon zest. Adjust the liquid ingredients in your recipe accordingly, and taste as you go to ensure the right balance of flavors.
There are many substitutes for lemon zest that can be used in a variety of sweet and savory dishes. From orange and lime zest to candied lemon peel and dried lemon peel, experiment with different ingredients to find what works best for your recipes.
Don't be afraid to mix and match with other citrus fruits to create unique flavor profiles. With these tips and tricks, you'll never have to worry about running out of lemon zest again.
How to Use a Zester
Choose the right zester: There are different types of zesters available, including microplane zesters and box graters with a zesting surface. Experiment with different zesters to find the one that works best for you and produces the desired zest consistency.
Select fresh and firm fruits: Opt for citrus fruits that are firm, smooth, and vibrant in color. Fresh fruits yield the best zest and have more aromatic oils.
Wash and dry the fruit: Before zesting, wash the fruit under cold water to remove any dirt or wax. Dry it thoroughly with a clean towel to ensure a better grip and prevent slipping while zesting.
Zest only the colored part: When zesting, focus on the outer colored part of the fruit's peel and avoid the white pith underneath. The pith is bitter and can affect the flavor of the zest.
Use gentle pressure: Apply light and even pressure while zesting. Avoid pressing too hard, as it can lead to grating the pith and causing bitterness.
Adjust your technique for desired zest consistency: If you prefer fine zest, use quick, short strokes with a light touch. For thicker zest strips, apply slightly more pressure and lengthen your strokes.
Grate only what you need: Zest is most flavorful when used fresh. Grate only the amount of zest required for your recipe to maintain its vibrant taste.