If you're looking for the best way to make Earl Grey tea, I have you covered. We'll look at 5 tips for making the perfect cup of Earl Grey tea.
Earl Grey tea is a popular English tea, made famous by the royals long ago and named after Charles Grey – the British Prime Minister from 1830 to 1834. It's enjoyed by many today in the United States and all over the world and makes a great comforting drink when it's cold outside or enjoyed as a refreshing iced tea.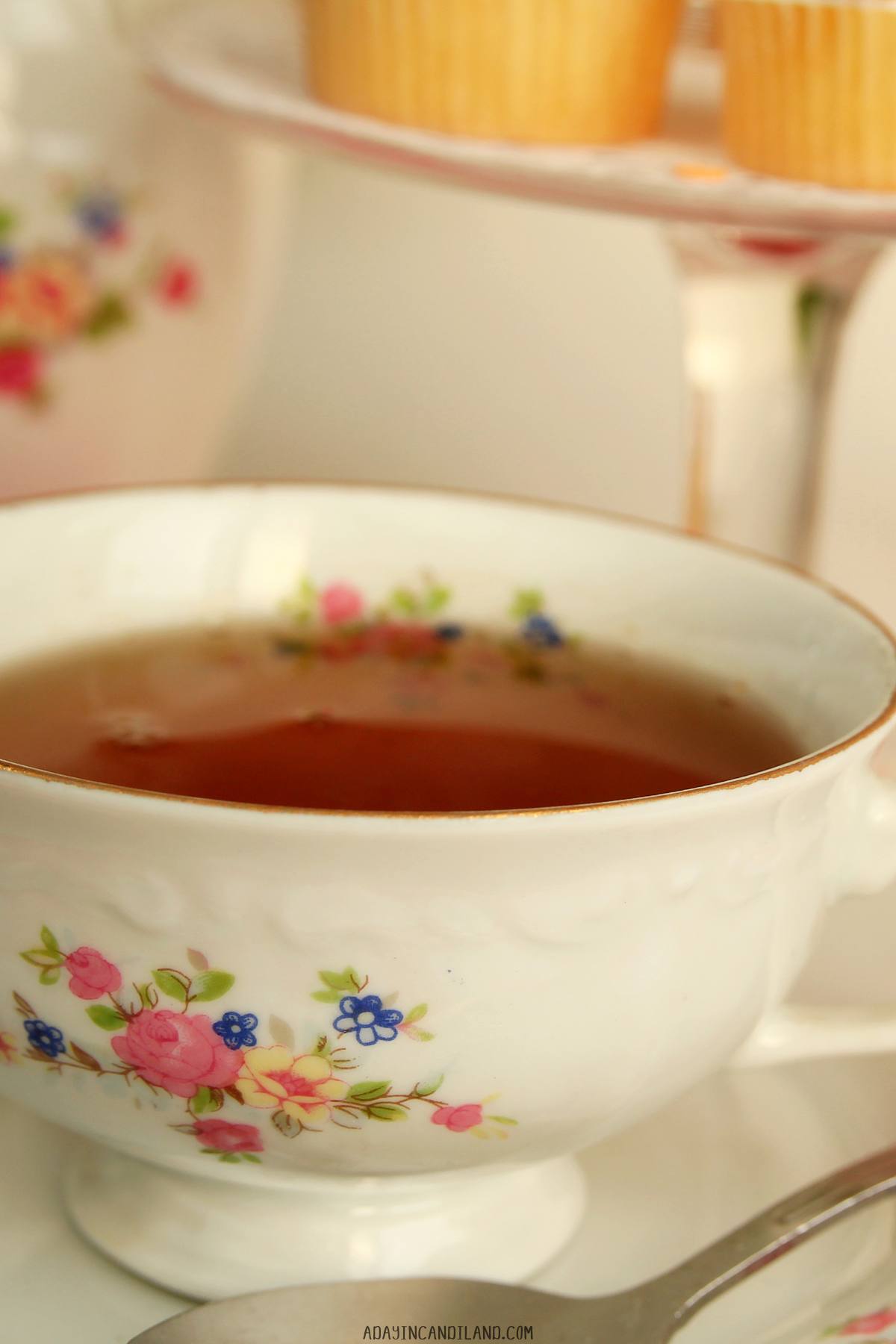 What is Earl Grey tea?
While some may think black tea and Earl Grey tea are the same, the difference is the essential oil that's added to make Earl Grey tea.
Earl Grey tea is a black tea (made from dried leaves of the Camellia sinensis plant) that has added bergamot oil. The oil can either be sprayed onto the black tea leaves or the dried tea leaves can be mixed with bits of the bergamot peel.
The bergamot creates a lovely citrus flavor that also smells great. It adds a smoothness to the tea and leaves you with a pleasant aftertaste.
*This post may contain affiliate links. If you make a purchase, I get a small commission. Please see my disclosure policy for details
Is Lady Grey tea the same as Earl Grey tea?
You may have come across Lady Grey tea and wondered if it's the same as Earl Grey tea. The answer is no, but it's still a delicious tea worth trying.
Lady Grey tea was trademarked by Twinings Tea in the 1990s and named after Charles Grey's wife, Mary Elizabeth Grey. It's a softer and less bold-tasting tea than Earl Grey and includes black tea, along with orange and lemon peel. A few additional added flavors are also added to create a lighter and slightly more citrusy black tea.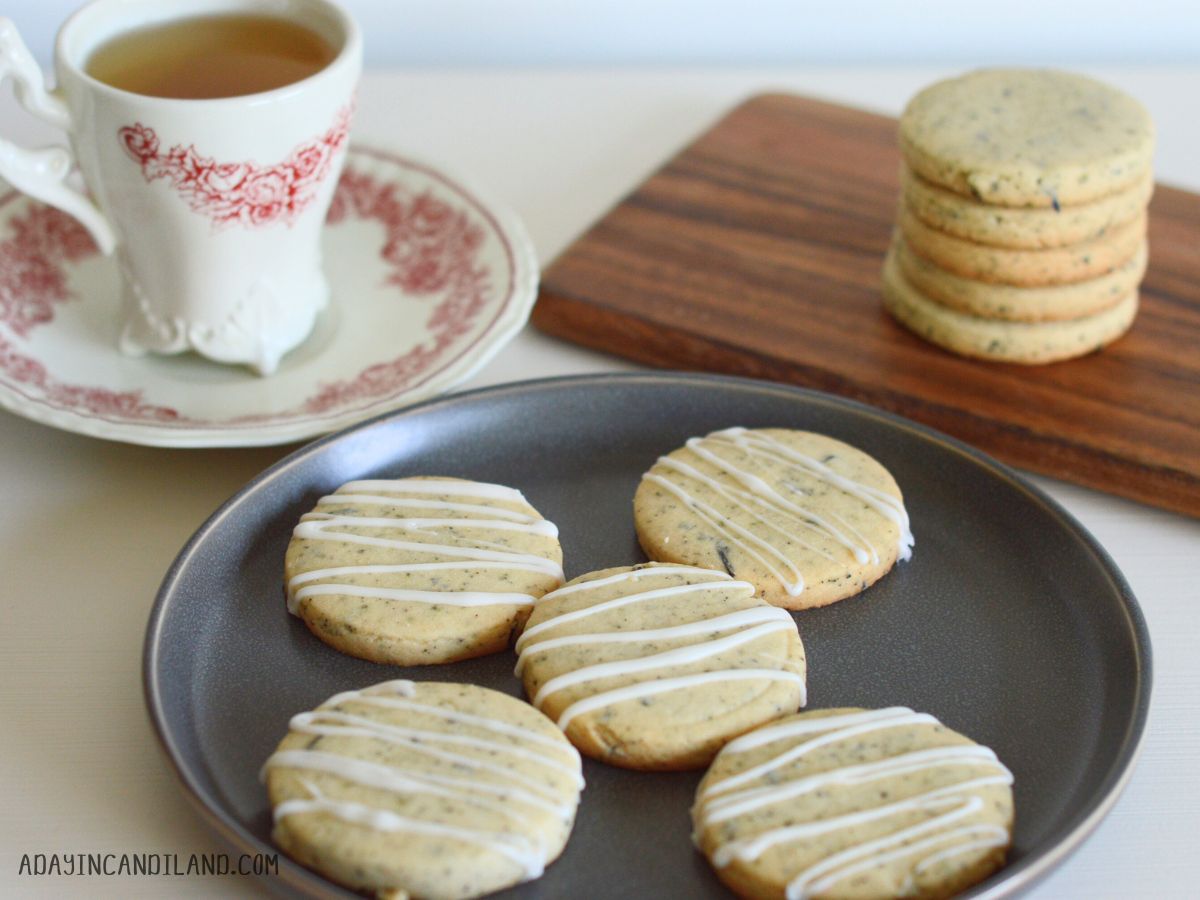 Best Way to Drink Your Tea
Earl Grey tea can be enjoyed hot or cold, as an Earl Grey latte, or as a base for boba tea. Here's how to enjoy it 4 ways.
Hot tea – If you prefer to drink a hot cup of tea, you can drink it plain, with a slice of lemon or you can splash a little milk and/or sugar.
Cold tea – Drinking cold tea can be done the same as hot tea but with cold tea. Making a cold brew is recommended when making a cold tea. You can do this by mixing 4 Earl Grey tea bags (or 4 tablespoons of loose-leaf tea) with 4 cups of fresh, cold water and letting it brew in the refrigerator for about 8 hours, or overnight. Alternatively, you can let a teabag steep in hot water for 3-5 minutes, then cool the tea by adding ice and stirring or shaking. Use half the amount of hot water you normally would since the ice will dilute the tea. You can add a splash of milk and a sweetener of choice when you're ready to drink.
Earl Grey tea latte – A tea latte is similar to an espresso latte, but it's made with tea instead of espresso. An Earl Grey latte combines milk with brewed tea. Generally, some kind of sweeter is added, along with a bit of vanilla flavor. A London fog drink is an Earl Grey latte that is popular, enjoyed by many, and quite delicious.
Earl Grey bubble tea – Bubble tea is gaining popularity and Earl Grey tea makes a great base for bubble tea. You can prepare your cold tea as you like it, with milk and/or sweetener, and mix in boba pearls (tapioca pearls). This makes a fun drink with sweet and chewy "bubbles" or pearls.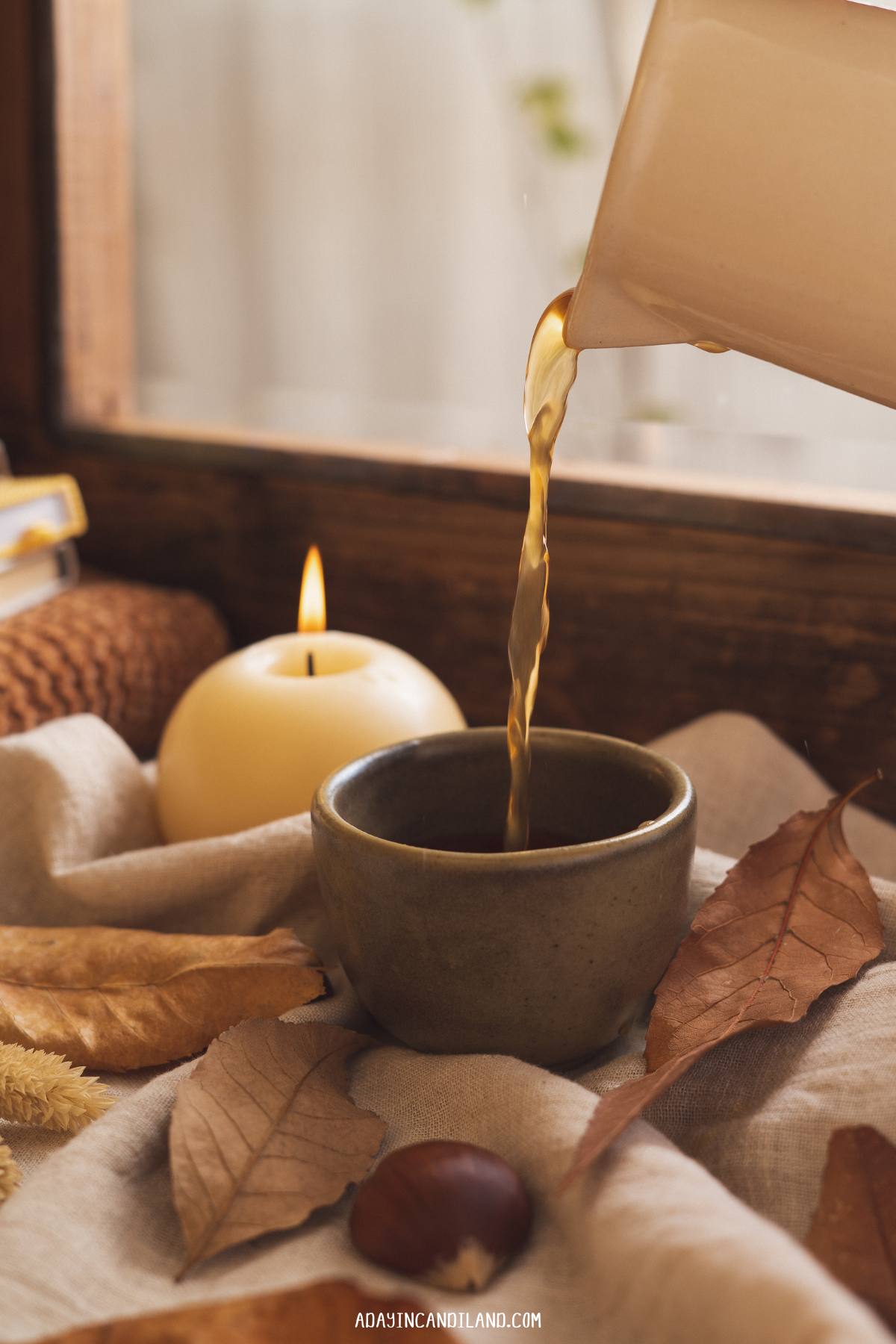 Related Articles
5 Tips for the perfect cup of Earl Grey tea
I've gathered the top 5 tips to show you the best way to make Earl Grey tea. Keep these in mind when choosing and preparing Earl Grey tea.
1. Select a high-quality tea
The type of tea you select matters. You want to choose a high-quality tea. It can be loose tea or tea bags. I prefer Stash Tea (loose leaf or tea bags), Bigelow, or Harney & Sons brands because they are all high-quality teas that taste wonderful. I know I can count on them to provide great tea.
2. Use your favorite sweetener
Adding a little sweetener can help balance the rich taste of Earl Grey tea. Honey, maple syrup, or simple syrup are great options, but if you love regular sugar, that works too. Honey is a common sweetener with tea because the sweet floral flavor balances really well with the slight citrus flavor of Earl Grey tea. You can play with the amount of sweetener you like. Start small and slowly increase the amount until you find your "sweet spot."
3. Use filtered, fresh cold water
Whether you're making hot tea or cold tea, always start with good quality, filtered water. Regular tap water can sometimes have odd tastes from chlorine and old pipes. Using fresh, filtered water helps ensure you get a more pure taste of the tea.
4. Use your favorite milk
We all have our favorite milk. Whether you love regular milk, oat milk, coconut milk, or almond milk, adding a little to your tea can add a nice creaminess. It doesn't take much – just a splash of milk will do. Too much milk will tone down the flavor too much and you can lose the taste of the tea.
5. Try adding vanilla flavor
The vanilla flavor complements Earl Grey tea really well. Adding a splash of pure vanilla extract (but just a small amount), using vanilla syrup or even vanilla almond milk when preparing your tea can add a delightful flavor.
Earl Grey tea is one of the most common teas today and a timeless classic. Its marvelous flavor and versatility make it easy to enjoy. Using these 5 tips will help you make your best cup yet.
And it's not just for sipping on your own. Earl Grey tea makes a great tea choice for afternoon tea, a fun tradition that is great for a gathering with friends. Make some tea party sandwiches, a few desserts, and your favorite teas, and enjoy great company. Earl Grey tea and green tea are great choices to have brewed for afternoon tea.
No matter the occasion, Earl Grey tea is a great choice and you're sure to enjoy your next cup by following these tips.