If you have spent any time on TikTok, chances are you have come across tea bombs. This stunning creation is taking the world by storm, and everybody wants to try it. Why wouldn't they? Have you seen what you can do with them?
If you want to learn how to make tea bombs at home, using only a few simple ingredients, you're in the right place! Here, we're going to take a look at how to make tea bombs and what kind of variations you can try out, sound good?
I have two below, the round tea bomb is Butterfly Tea and the Heart Shaped is Ginger Tea. Both were delicious.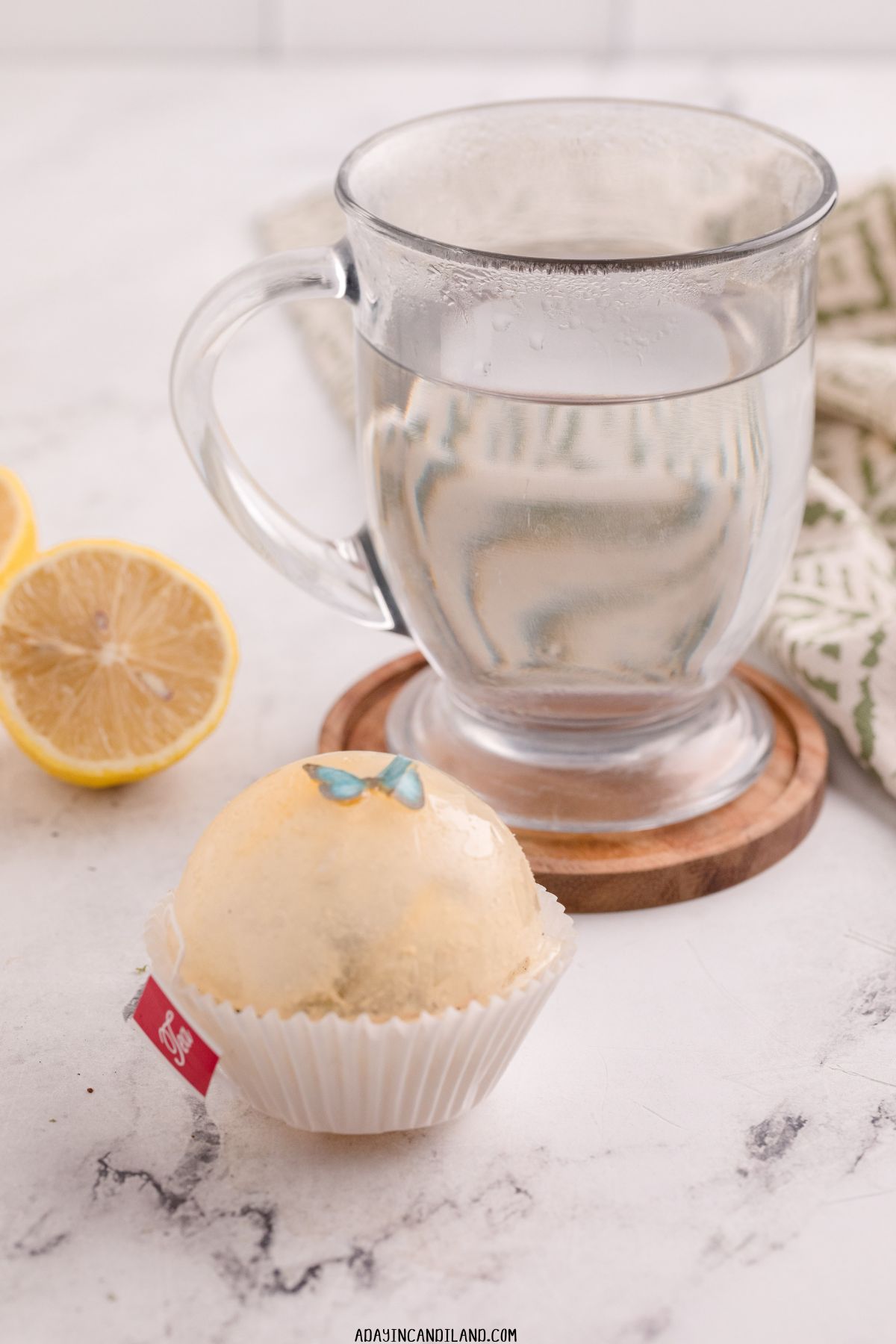 *This post may contain affiliate links. If you make a purchase, I get a small commission. Please see my disclosure policy for details
Wait – What Are Tea Bombs?
Everyone's heard of hot chocolate bombs – and tea bombs are just like those. To create these spheres, Isomalt is used, and then the shells are filled with your favorite tea bag or loose-leaf tea and anything else you would like to include.
Once you learn the basics of how to create a tea bomb, you can try out all kinds of different things.
Not sure how to use it? If you aren't aware of how to make use of a hot chocolate bomb, you probably won't be too sure about tea bombs, either.
To use them, all you need to do is place the tea bomb in your favorite mug and pour the boiling water over it. As it heats up, the shell will melt, exposing the tea bag or tea to the water where it will steep.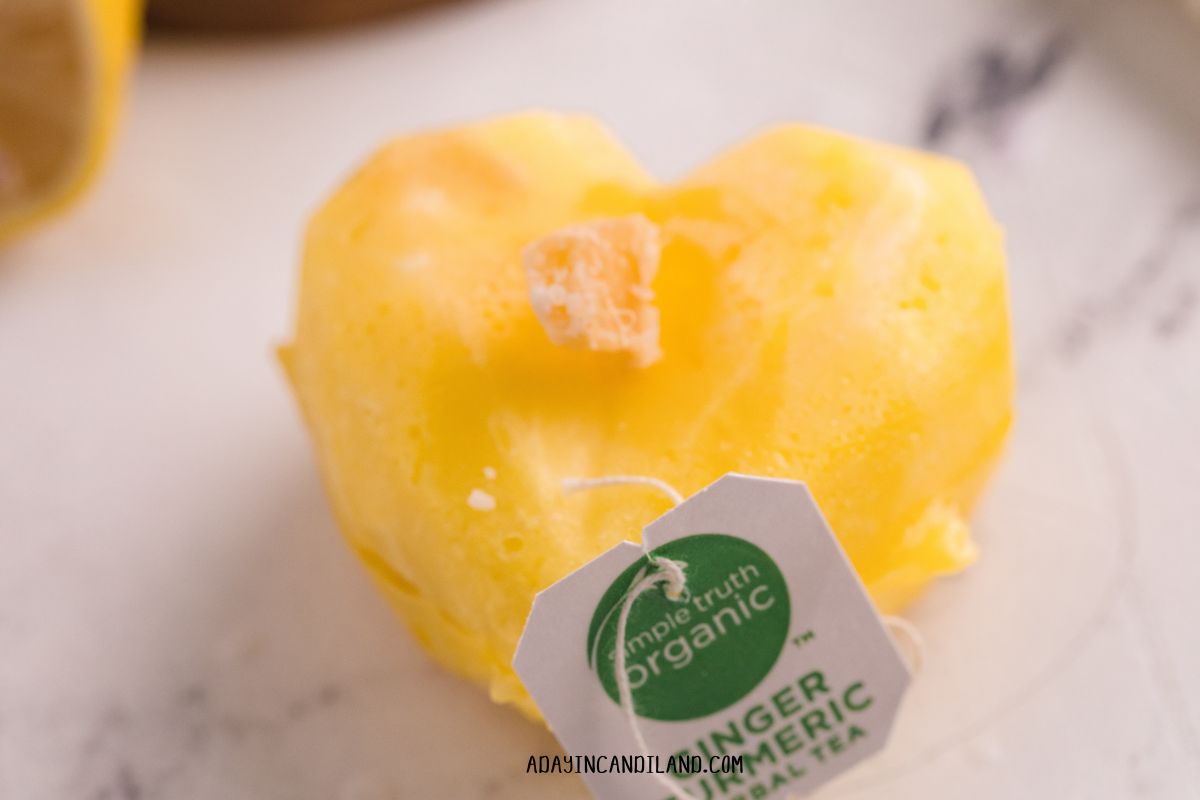 Making Tea Bombs
You can make these delicious tea bombs in a few different ways. If you have Isomalt, you can use that, or you can try making your own shells from scratch using a sugar method.
Whichever one you would like to try (or try both), you can find the basic recipes below. After that, we will go through some exciting variations that you definitely need to try out for your next tea bomb experiment.
Making Tea Bombs With Isomalt
To make a basic tea bomb recipe using Isomalt, you only need two base ingredients: tea bags and Isomalt. The type of tea you choose doesn't matter, as long as you love it.
What You Will Need
Isomalt crystals
Tea bags
Small saucepan
Spoon for stirring
Silicone molds
Skillet
The Method
Get a saucepan out and use it to melt the Isomalt crystals over medium heat. Leave the crystals to melt on their own and don't stir them. You can shake the saucepan to move the crystals, so they all get melted.
When all the crystals are melted, gently stir so that any bubbles that have formed disappear. The liquid should be clear and bubble-less at the end.
For this step, you will have to work quickly. Pour a few tablespoons of the melted Isomalt into silicone molds. You will need to be very careful here are the liquid will be very hot, and it is easy to burn yourself.
Create a translucent shell of the Isomalt by rotating your spoon around the silicone mold. You will need to spread the liquid evenly over the mold to create the perfect shell.
When you have spread your liquid, all you need to do is wait for the Isomalt to cool down.
When the liquid has cooled and has become solid, you can add your favorite tea bags or anything else you would like to add. Make sure that the teabag string is hanging out the edge of the shell.
Heat a skillet at a low temperature. Place one half of the sphere on the skillet so that you can carefully melt the side you will attach to the other half. It needs to be melted and sticky to stick the two sides together, but be careful not to melt it too much
After it has melted a little, stick the two halves of the sphere together. The string of the tea bag should be left out of the shell.
Leave the sphere to set completely before using it.
Making Tea Bombs Without Isomalt
If you don't want to buy Isomalt, you can still make tea bombs! This recipe isn't too different from the one with Isomalt, but you will need a couple of different ingredients to make it work. Want to try out this recipe? Let's take a look at it below.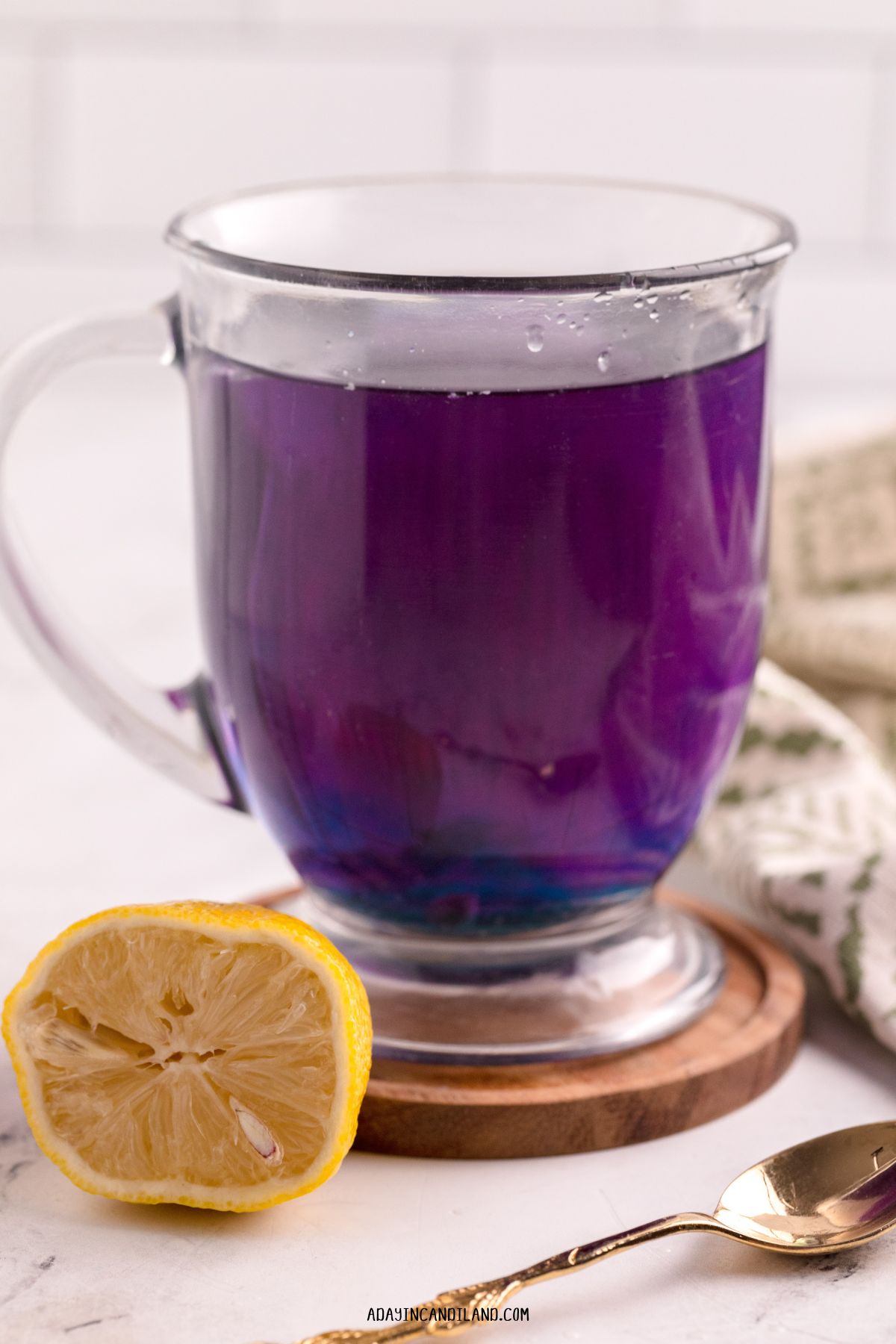 What You Will Need
The Method
Add your sugar-free syrup, sweetener, and water to the saucepan.
Heat the ingredients over medium heat until it reaches about 300 °F. This will be around 5 minutes before the mixture starts boiling.
Remove the liquid from the heat. If you want to use food coloring, now is the time to add it and carefully mix it in.
For this step, you will need to work quickly. Add 1-2 tablespoons of the liquid into the silicone mold and spread it around evenly.
Push the liquid around until it begins to harden. If you are having trouble, you can try using a brush to spread it around since that works well, too.
It's best to work with two molds at a time so that you can evenly love the liquid around. When you are finished with your first two moldings, repeat the process for the rest of them.
When the shells have hardened, you can peel them away from the silicone molds.
Add your favorite tea bag and anything else you would like in your tea to the shell.
Heat up your skillet using medium heat. Get the halves of the molds that are not holding anything and carefully place them down on the skillet. Allow it to melt a little so that it will be able to glue the two halves together.
Once melted, quickly put the two halves of the bomb together and allow them to fuse together.
Do this for each bomb you want to make until all shells are together and form a bomb.
Once the tea bombs have been set, use them!
More Popular Articles
Storing Your Tea Bombs
You don't have to use your tea bombs immediately. In fact, you can keep these creations for up to two weeks, by just leaving them on the counter! Place them in an airtight container and keep them at room temperature.
If you aren't sure if you will get through your tea bombs within the two weeks, you can always give them to friends and family, since they make great gifts. Just be careful when handling them, since they will break easily if you are too rough.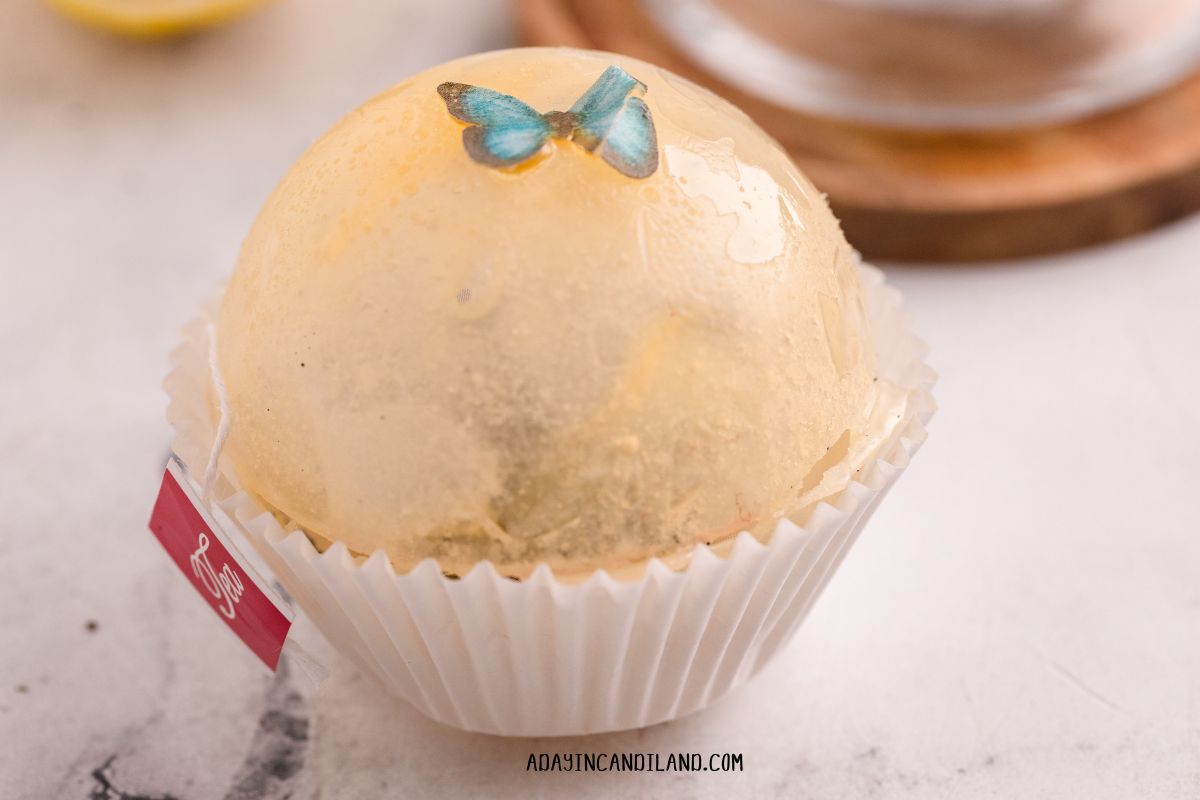 Tea Bomb Variations To Try Out
Want to make some tea bombs to blow your friends away? Below is a list of things you can try doing to make some unique tea bombs:
Add food coloring
Try different sweeteners
Add edible flowers
Try different types of tea
Add edible confetti to the bombs
Try adding some luster dust for some sparkle and shine
Add your favorite fruit to the bombs
Final Thoughts
What do you think of tea bombs? Do you think they are worth all the hype they are getting, or do you think they are just another silly creation? If you do like them and find them as stunning as we do, do you think you're going to try making a few and experimenting with different colors?
Even if you just want to add pretty things to these tea bombs, they are great to look at anyway. Join us in making these delectable creations, and be sure to try using different teas, flowers, and fruits to add some incredible flavors!