Floral teas are a type of tea that is made by infusing flowers into hot water. These teas are gaining popularity among tea lovers due to their unique and delicate flavor profiles.
There are various types of floral teas available in the market, each with its own unique taste and aroma, including some herbal teas.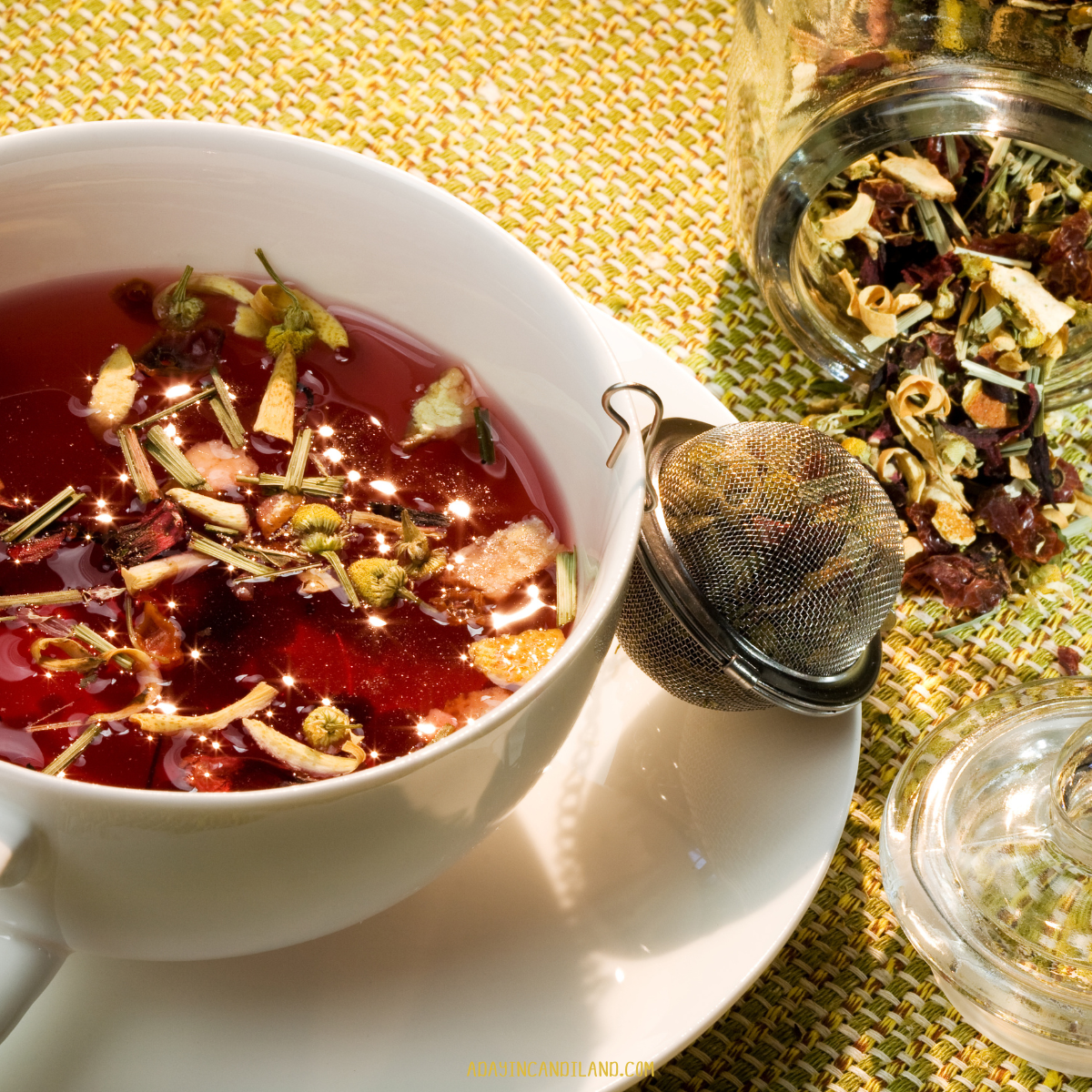 *This post may contain affiliate links. If you make a purchase, I get a small commission. Please see my disclosure policy for details
When it comes to pouring a mug of tea, I have everything you need to know about the world of floral tea from which is great for your immune system to finding the soothing floral note for sore throats.
Floral Tea Benefits
While you probably know about the medicinal purposes of Chinese teas like oolong tea, or frequently enjoy your morning routine with a teacup of best-selling Earl Grey tea, you might be surprised to find out that dry flowers have long been thought to have medicinal properties as well.
In fact, if you're looking for a boost to your immune system, then a cup of floral tea could be the ticket. Different types of flowers in your blend can help support your body's natural healing process as well as offer vitamins and minerals, antioxidants, and anti-inflammatory benefits.
Additionally, many people find that drinking these teas helps to reduce stress levels and promote an overall sense of wellness.
More Floral Teas
Finding the Right Floral Tea
The beauty of floral tea lies in its variety. Depending on your preference, you can either enjoy a floral blend or stick with one type of flower to get a more robust flavor.
Also, keep in mind that there are plenty of packaged floral tea blends available online or at your local health food store for those who don't want to create their own floral blend.
Rose Tea
One popular type of floral tea is rose tea. This tea is made from dried rose petals and has a fragrant and sweet flavor profile. It is known for its calming and soothing effect on the mind and body.
Rose tea is caffeine-free, making it an ideal choice for people who prefer to avoid caffeine.
You can also choose a black tea with rose petals with caffeine like this one here.
Lavender Tea
Another well-known floral tea is lavender tea. Made from dried lavender buds, this tea has a subtle yet distinct floral flavor and aroma. Lavender tea is known for its calming properties and is often used as a sleep aid.
Jasmine Tea
Jasmine flower tea is made by infusing green tea leaves with jasmine flowers. The result is a delicate and floral tea with a light and refreshing taste. Jasmine tea is known for its high antioxidant content and can boost immunity.
Hibiscus Tea
Brewing dried petals of the hibiscus flower tea gives you a sweet and tart tea with a cranberry-like taste. Hibiscus tea is an excellent source of vitamin C, and it can boost digestion and help to promote healthy blood pressure levels.
Chrysanthemum Tea
The flowers of the chrysanthemum plant have been used to make tea for centuries. Chrysanthemum tea has a light and sweet flavor with hints of honey, and it offers numerous health benefits, such as helping to reduce inflammation, improve digestion, and support the immune system.
Floral Tea Tips
When choosing a floral tea, it is important to consider taste preferences and caffeine tolerance.
To enhance the flavor of floral teas, it is recommended to use fresh and high-quality flowers or tea leaves. Adding a touch of honey or lemon can also enhance the taste.
It is important to brew floral teas at the correct temperature and for the recommended time to avoid bitterness or astringency.
Floral teas are a unique and delicious way to enjoy the benefits of tea. With their delicate and fragrant taste profiles, they offer a refreshing alternative to traditional teas.
So if you're looking for something different after dinner, try one of these flower blossoms to make your own herbal blends.