Hibiscus Iced Tea Recipe
Hibiscus Iced Tea with Rose hips is a simple beverage that is refreshing and will quench your thirst.
This dark red beverage is best described as a slightly floral, fruity flavor with a hint of sweetness and touch of tartness. The Rose Hips provides lots of vitamin C and this tea can be enjoyed hot or iced. Read about cold brew Iced Tea here.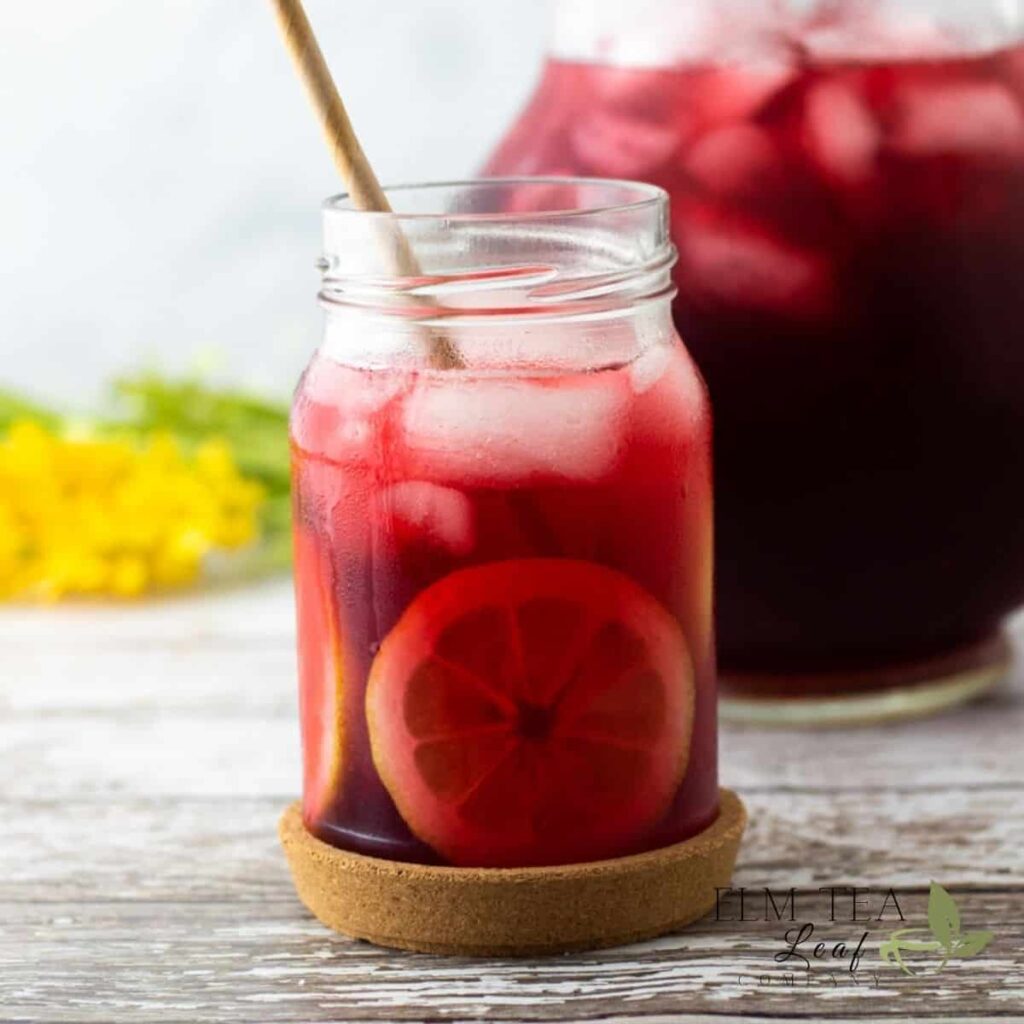 What types of sweeteners can you use?
This tea is sweet and fruity with the added honey and lemons. You can adjust the sweetness of the honey or change it to something like demerara sugar for a non-refined sugar sweetener.
Homemade Iced Tea Recipes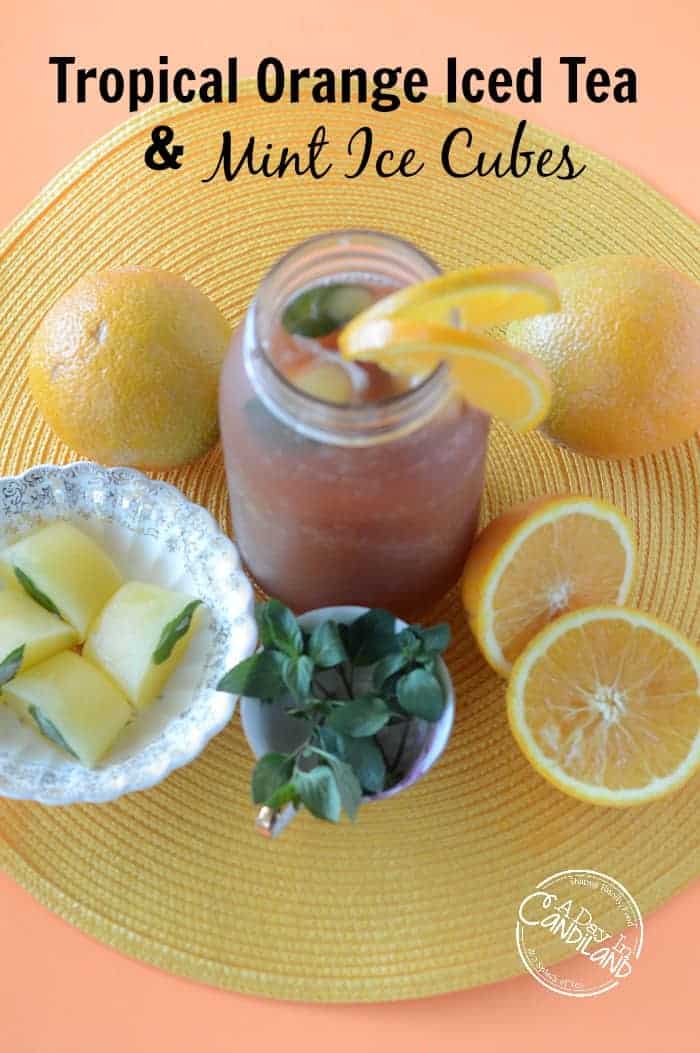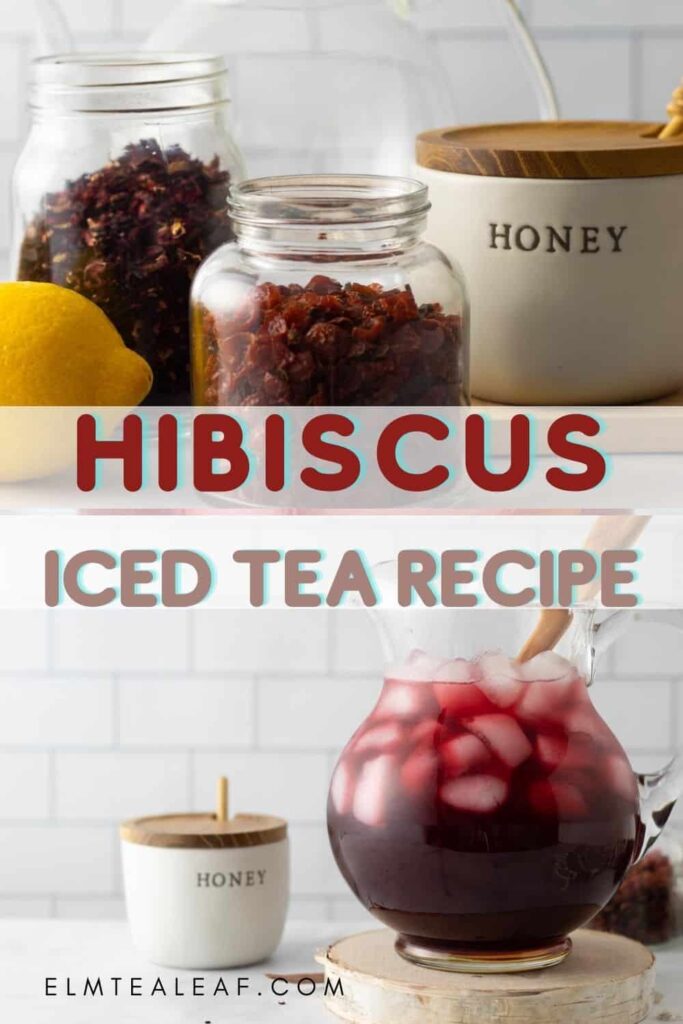 Benefits of Hibiscus Tea
Enjoy the health benefits of Hibiscus and Rosehips in this flavorful and colorful tea. Just a few cups of Hibiscus tea per week can increase your levels of Vitamin C and boost your immune system tenfold.
Drinking hibiscus and rosehips tea several times a week is one of the best ways you can naturally lower your blood pressure, especially when combined with a healthy diet.

Enjoy some of these other Health Benefits of Hibiscus Tea
Find Beginner's Guide For Tea Here:
Items included in this recipe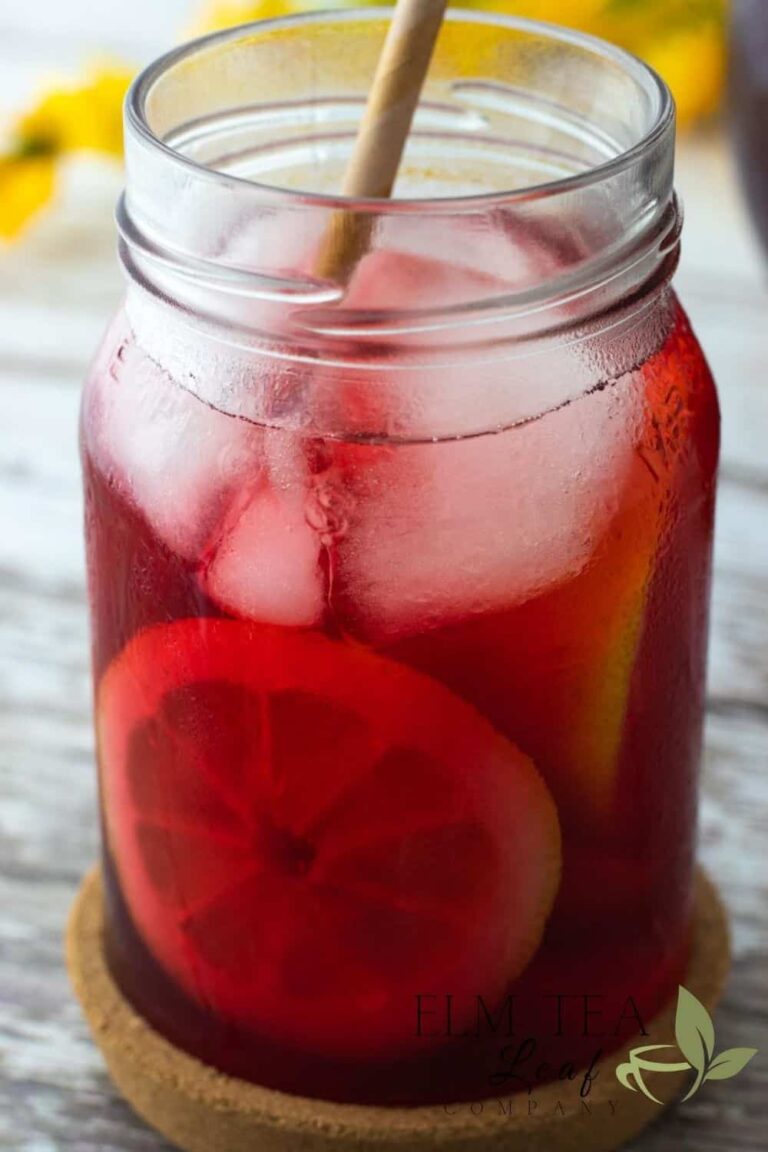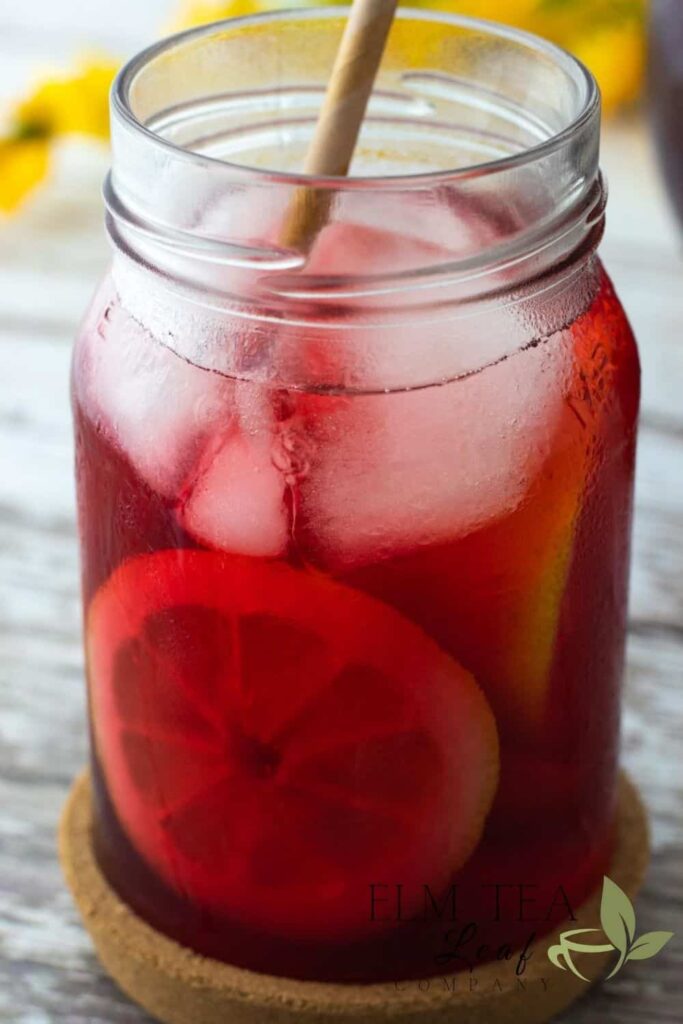 Benefits Of Rosehips Tea
The health benefits available from rosehips are from the presence of vitamin C, vitamin B, vitamin E, flavonoids, carotenoids, polyphenols, catechins, and other phytochemicals present in both the fruit and extract of the rose plant.
Even though every species of the rose plant is different in their nutrient concentrations, they share many of the same compounds, vitamins, and antioxidants. Info provided by Organic Facts