You've heard of green tea, black tea, and even oolong tea, but what about purple tea? Just like the former teas, purple tea comes from the Camellia Sinensis plant.
However, purple tea's leaves aren't green, they're purple.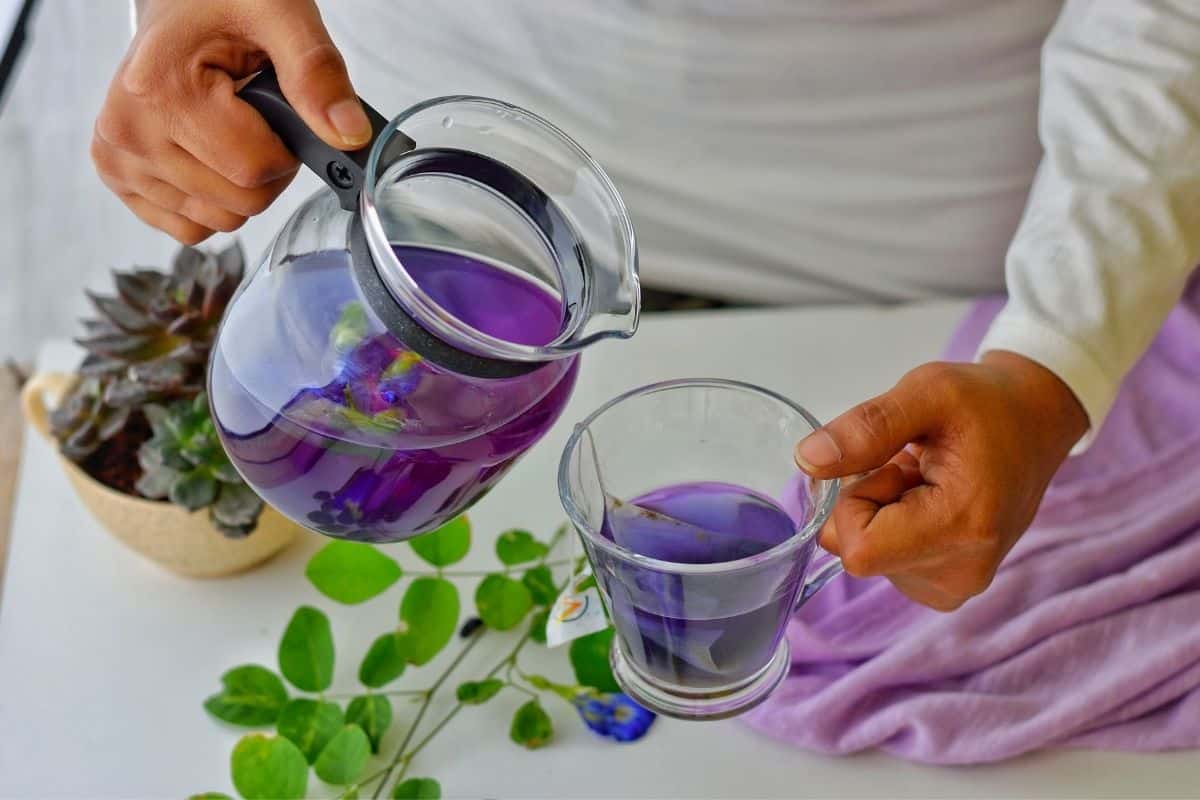 *This post may contain affiliate links. If you make a purchase, I get a small commission. Please see my disclosure policy for details
Purple tea was first found in India's Assam district and parts of China, but it is now grown industrially in Kenya.
This new type of tea tastes like oolong, but it isn't as strong as black tea, nor as herbal as green tea.
Tea may have health benefits, and purple tea is no exception.
We'll cover purple tea in more detail below, including what it tastes like and its potential health benefits.
Keep reading this article to learn more about purple tea!
What Is Purple Tea?
All teas come from the Camellia Sinensis plant, including purple tea. Unlike black and green tea, purple tea leaves have a unique purple hue.
This is due to a genetic mutation that creates anthocyanin, an antioxidant that gives blueberries the same pigment.
Purple tea originally grew in small amounts within China and India.
Later, the Kenyan Tea Research Foundation cultivated the plant, separating leaves with the mutation to produce purple tea at a greater scale.
Purple tea is now grown in Kenya, with most of it sourced from the Nandi Hills.
The leaves are grown at high altitudes, between 4,500 and 7,500 feet.
Along with being near the equator, the high altitude exposes the plants to greater UV levels.
This makes the plants create greater levels of antioxidants that shield the leaves from harm.
The high altitude also means that purple tea doesn't require any pesticides, as they are kept out of the way from pests.
Purple tea is harvested using a withering method. This ensures the leaves get rid of their moisture without eliminating their sweet flavor.
Farmers will pan and steam the leaves in a withering trough.
The leaves are then rolled and dried out to resemble the tea leaves we use today.
Kenya still produces a large amount of purple tea every year.
Demand is growing as purple tea becomes renowned and more and more individuals wish to buy the leaves.
Purple tea hasn't been available for very long, but more people are learning about its interesting history, flavors, and potential health benefits.
Click here to get your Free Tea Review Sheet Printable.
Does Purple Tea Have A Lot Of Caffeine?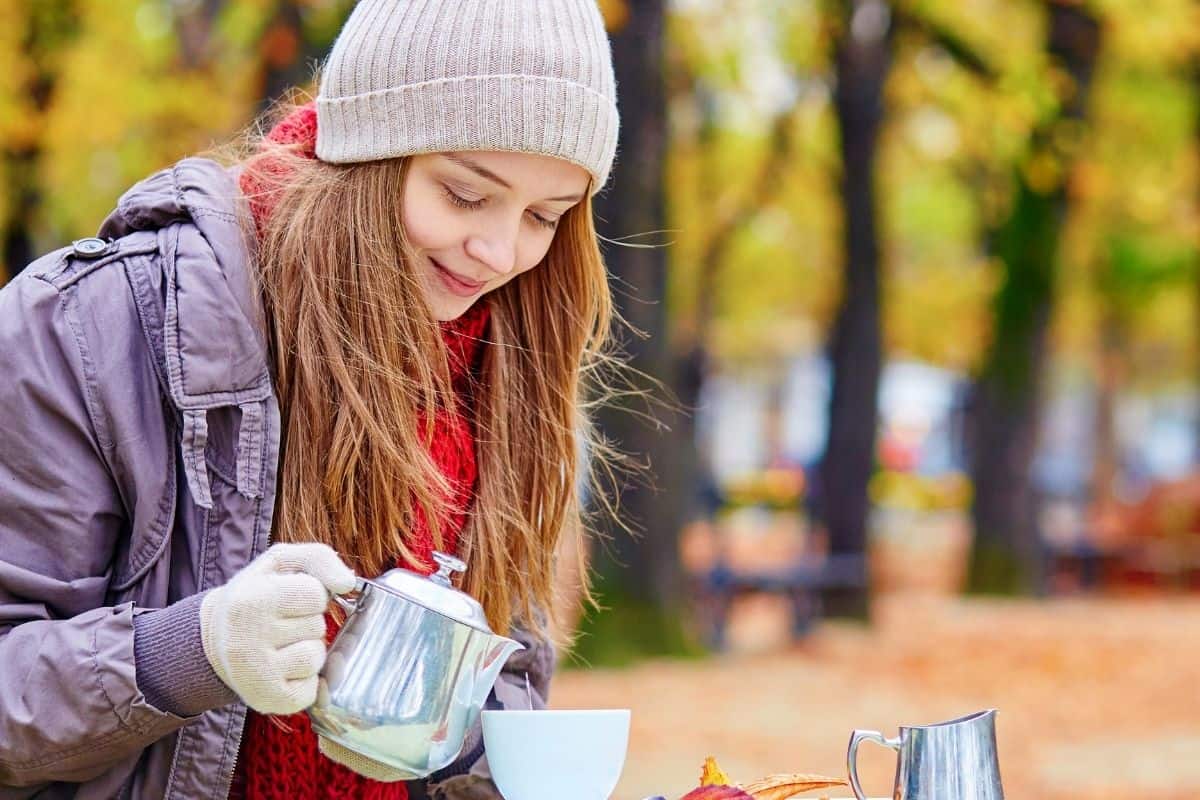 Purple tea has typically low caffeine content. It has less caffeine than green tea, but a little more than white tea.
Purple tea's caffeine content depends on a few factors, including:
Size Of The Leaves
Full-leaf loose-leaf teas normally have less caffeine than tea made from broken leaves.
When you shop for purple tea leaves, look at the leaves to see if they are broken or intact. This will give you a clue to its caffeine content.
Temperature Of The Water
Water at a cooler temperature will brew tea with a lower caffeine content compared to water at hotter temperatures.
Purple tea is best brewed with steaming water, never boiling.
Brewing Time
Tea that's steeped for a shorter time will extract less caffeine from the leaves. It's best to steep purple tea for no more than three minutes.
Purple Tea Benefits
Purple tea is very rich in antioxidants. The leaves contain around twice the amount of antioxidants found in other kinds of tea.
Purple tea is packed with an antioxidant called anthocyanins.
As mentioned above, anthocyanins are also found in blueberries, giving the tea leaves the same purple pigment.
These compounds can fight free radicals to defend against cancer and neurodegenerative diseases.
Anthocyanins are also found in purple grapes, eggplants, and blackberries, giving each food its bold blue or purple shade.
Purple fruits and vegetables are known to keep the heart healthy, protect against inflammation, improve brain health, and even reverse signs of UV ray damage.
Purple tea is low in caffeine, so it's ideal for those who wish to lower their caffeine intake.
The leaves also contain a substance called l-theanine which can lower anxiety and encourage relaxation.
Purple tea has many potential benefits, so it's a great dietary addition for those looking to improve their health.
How Does Purple Tea Taste?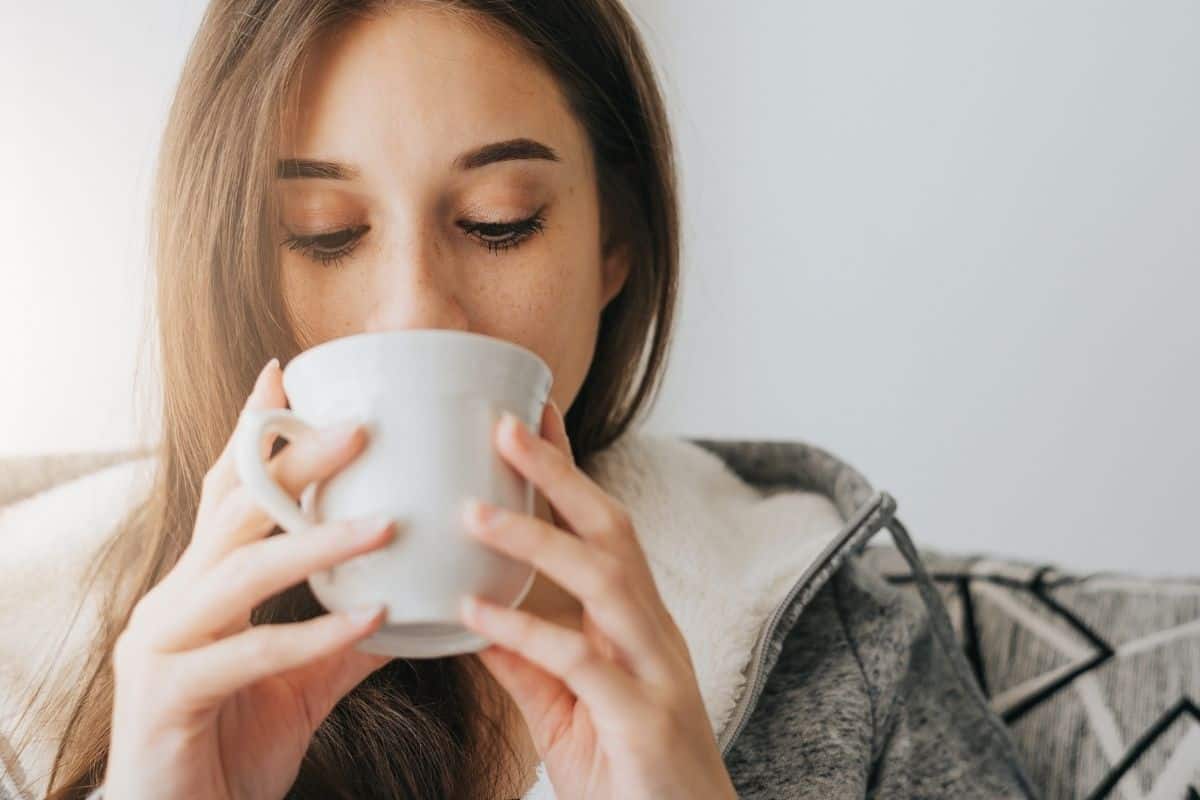 Purple tea isn't as strong as black tea, but it has a little more substance than green tea leaves. Some people like the taste of oolong tea leaves.
Purple tea is lighter and delicate, just like green tea, but it doesn't have the herbal taste green tea is known for.
When the leaves are brewed, purple tea will be a light red or purple shade with soft, floral notes.
You can also find purple tea available in flavored varieties.
Some manufacturers may add tropical fruits, dried petals, or different herbs to the blend. This will create a unique tea with an interesting flavor.
How To Brew Purple Tea
Before you start brewing purple tea, check the instructions on the pack to see if the guidelines are any different.
Use a single heaped teaspoon of leaves for every six ounces of water.
Heat the water until it starts to steam. Don't use boiling water. If the water starts to boil, take it off the heat and wait for the water to cool slightly.
Add the tea leaves to the water, steeping them for three minutes.
You can steep it for less or more time if you prefer, but this will result in a lighter or stronger flavor.
Keep in mind that the longer you steep the leaves, the more caffeine will be in your tea.
Pour the tea into a teacup or mug, then enjoy!
Thoughts on Tea
Purple tea is a new type of tea that's sourced from the same plant as green, oolong, and black tea.
The leaves contain an antioxidant called anthocyanin, the same substance that gives blueberries and purple grapes their distinct hue.
Purple tea contains a lot of antioxidants that may have several health benefits.
As antioxidants destroy free radicals, this can protect against specific diseases and may even fight cancer.
Purple tea has a light, delicate flavor. It isn't as grass-like as green tea, but it does have interesting floral notes.
It's best to avoid brewing these tea leaves for over three minutes, as this increases the caffeine content within the tea. Now go try a cup.