Scones are a beloved pastry that has been enjoyed for centuries. But what is the origin of scones? They may have originated in Scotland, but they have since become a staple in British and American cuisine, as well as in other countries around the world.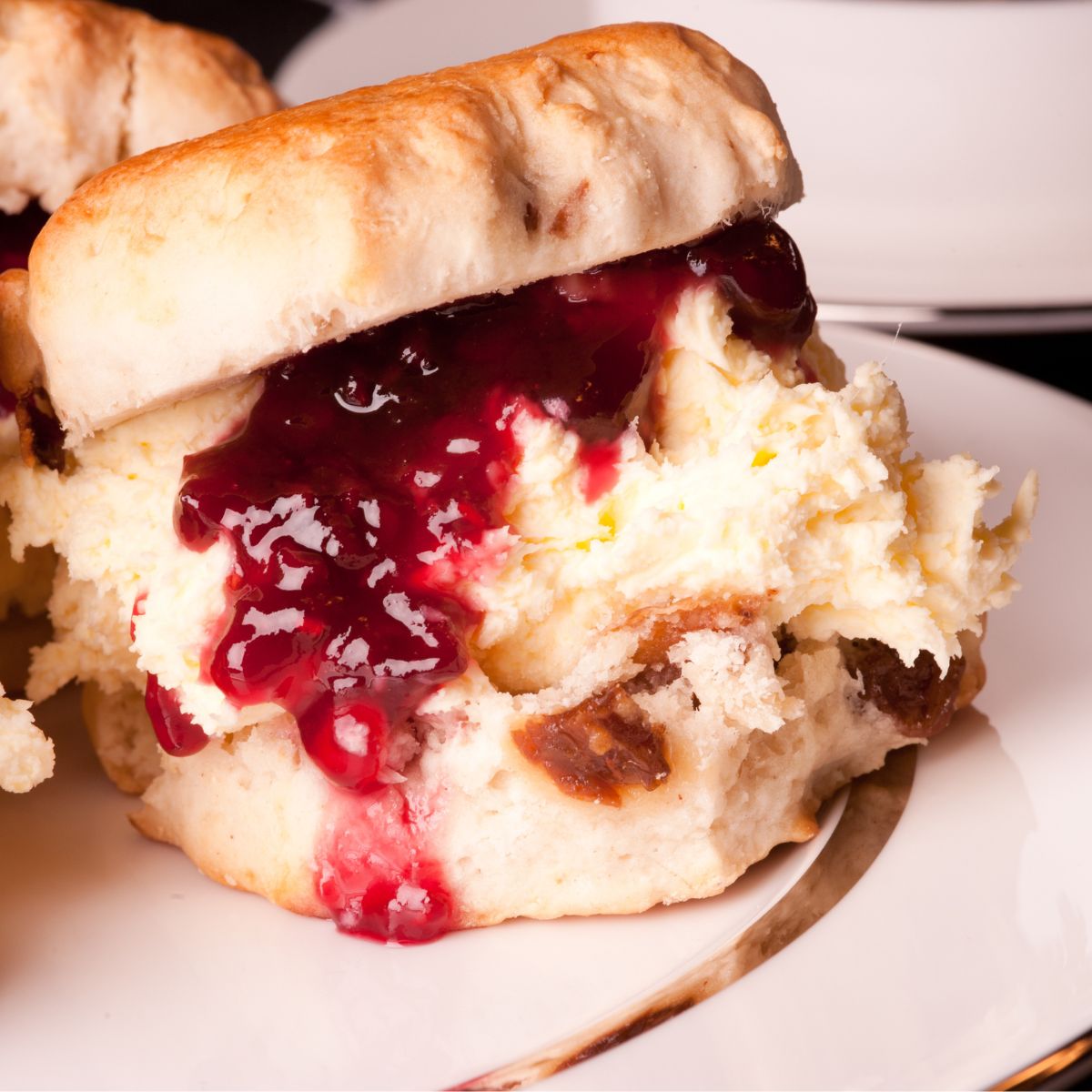 Whether you prefer to enjoy them sweet or savory, scones are known for their crumbly texture, buttery flavor, and versatility. In this article, we'll take a closer look at what scones are, where they come from, and the different types of scones found in various countries. So, grab a cup of tea or coffee, and get ready to learn all about this delicious pastry.
What is a scone?
If you're a fan of pastries, you've likely come across scones and wondered, "What are scones, exactly?" The scones definition is a quick bread made with baking powder or baking soda, flour, butter, and other ingredients like sugar and eggs. Generally, scones are cut into triangular shapes before being baked in the oven.
Scones are a type of baked pastry that are typically sweet or savory and are known for their crumbly texture and buttery flavor.
Unlike other pastries like croissants or danishes, scones are not flaky or laminated. Instead, they have a more biscuit-like consistency.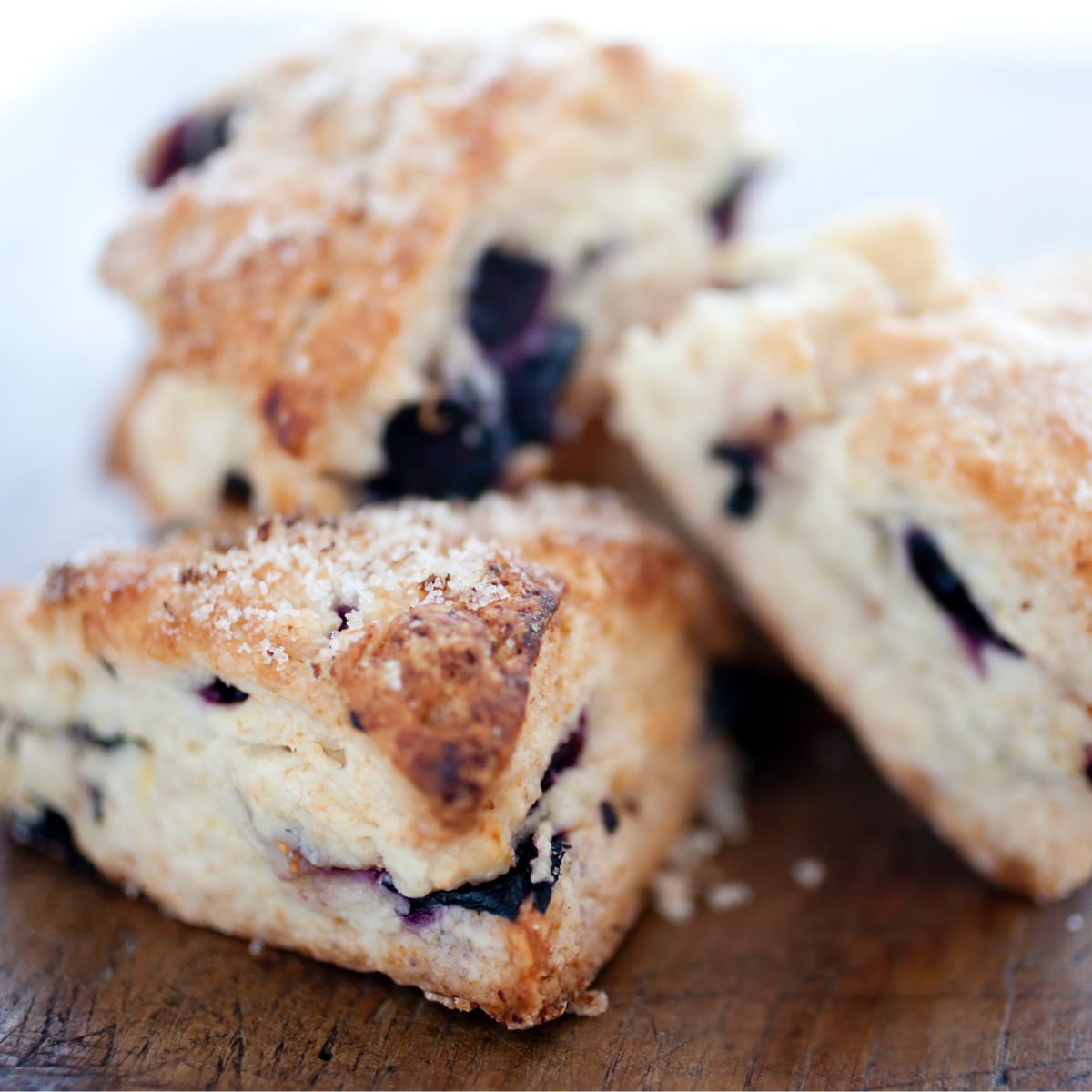 What is the origin of scones?
Scones have become popular all over the world, but historians believe the scones' origin was in Scotland in the early 1500s, and were made with oats, barley, or wheat flour mixed with baking powder.
These original scones were known as "bannocks," and served as a quick snack for travelers or farmers. Over time, they evolved to include other ingredients such as sugar, butter, eggs, milk, and spices.
Scones became popular in England in the 19th century when the first tea rooms opened up, and they have since become a staple in British cuisine.
Types of scones
Today, there are countless scone types along with many scone flavors available in bakeries and cafés around the world. Some popular variations include:
Traditional Scones: These are typically round or triangular-shaped pastries made with butter, flour, sugar, milk, eggs, and baking powder. They may be served plain or topped with jam, cream, or other sweet accompaniments.
Fruit Scones: These are made with dried fruit such as currants, raisins, cranberries, blueberries, and apricots. They are often served plain or with a dollop of butter or clotted cream.
Cheese Scones: These savory scones typically include grated cheese mixed into the batter, and are often served with butter or jam.
American-Style Scones: These are generally larger than traditional scones and have a more cake-like texture. They may be served plain or flavored with various spices, nuts, fruits, and chocolate chips.
No matter which type of scone you choose, it's sure to be delicious. The only thing you'll have to decide is how to enjoy your fresh scones.
Related Recipes
How to Enjoy Scones
Scones can be enjoyed in a variety of ways. Sweet scones are often served with jam or clotted cream, while savory scones may be paired with butter or cheese. They are commonly eaten as a part of breakfast or brunch, although they can be enjoyed at any time of day.
Of course, it depends on where you live as to what traditionally goes with a scone. In the UK, for example, clotted cream and jam are often served on top of scones as part of afternoon tea.
Scones can also be enjoyed on their own or with a cup of coffee or tea. No matter how you enjoy them, there's no denying that they make a delicious snack!
Scone Types: From Traditional to Modern Varieties
There are many types of scones enjoyed around the world, each with its own unique characteristics. Traditional British scones are circular and plain, sometimes with dried fruit added. In Ireland, scones are often made with buttermilk and served with jam and butter.
In the United States, scones tend to be larger and sweeter, sometimes containing chocolate chips or nuts. In Australia and New Zealand, scones are more likely to be served as a savory snack, with cheese or herbs added to the dough.
Whether you prefer sweet or savory, traditional or modern, there is a scone out there for everyone. From its humble beginnings in Scotland to its current status as a beloved pastry around the world, the scone is a treat that has stood the test of time.
So the next time you're looking for a quick snack or dessert, grab a scone and enjoy!
By learning about the history of scones and exploring the different types available today, you can truly appreciate this beloved pastry. With its versatility and delightful flavor, there's no wonder why scones will always have a place in our hearts – and on our plates.