Enjoy some of the best Afternoon Tea Recipes and Tips you will need for your next Tea party including Tea Recipes, Tea Sandwiches, scones, tea desserts, and party tips.
One of my favorite things is Tea! I love hot tea, but especially Iced Tea. My favorite is traditional black tea, no sugar added.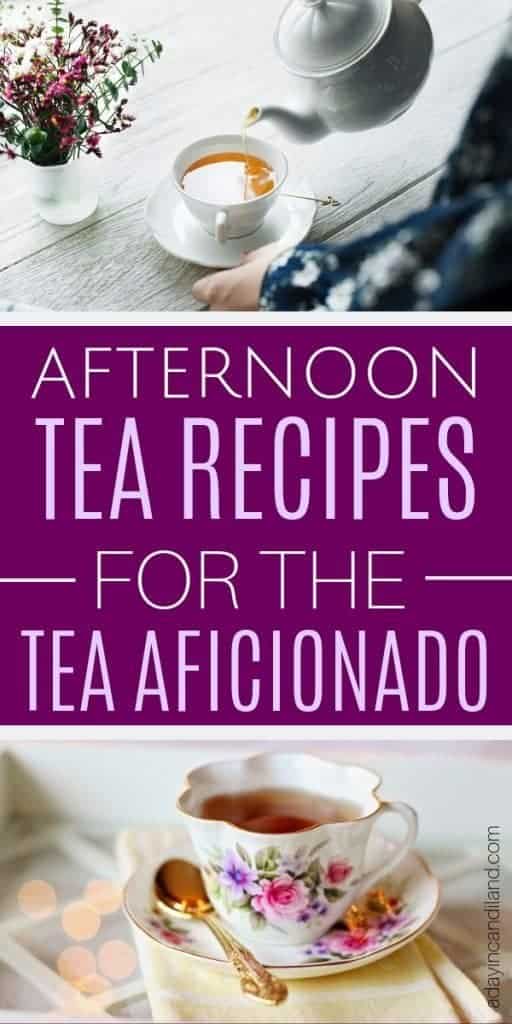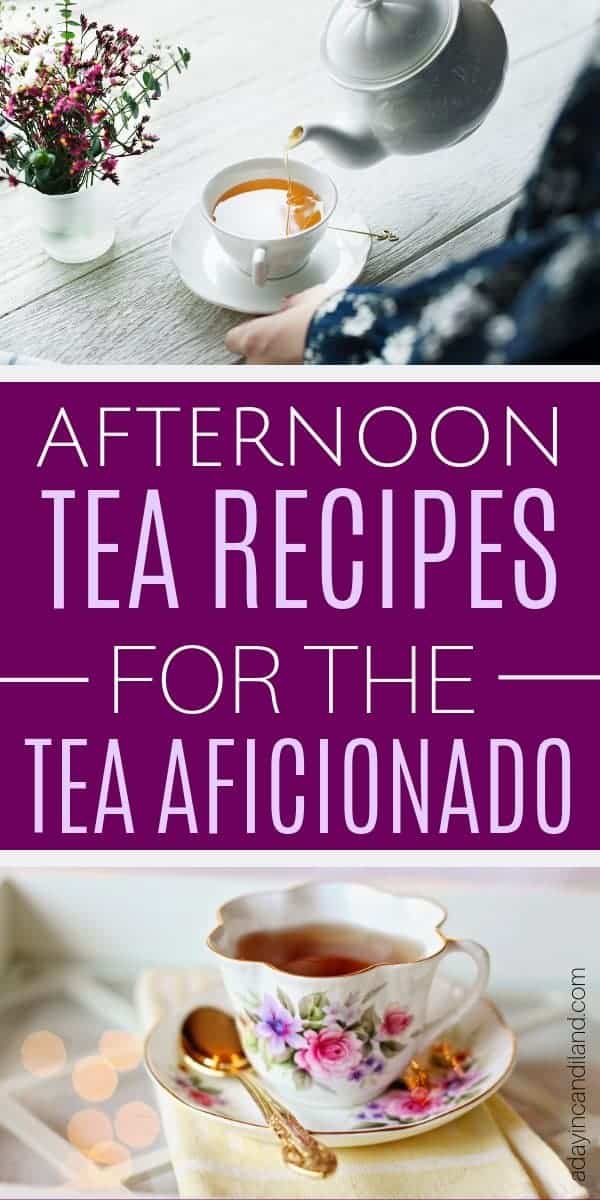 If you have not had the experience of taking tea at either a tea room, hotel or private event, put it on your list of things to do. Tea is truly an experience in itself. There are so many flavors and pairings with scones, tiny finger foods, decorations and more.
Traditionally, it would take about 1 1/2 hours to have lunch at a tea room. They serve the meal in several courses. Sometimes they serve all the courses on a 3 tier stand with each course on a different tier.
You may get several different types of tea sandwiches along with several different desserts, all two-bite size, and then your scone, with clotted cream and lemon curd.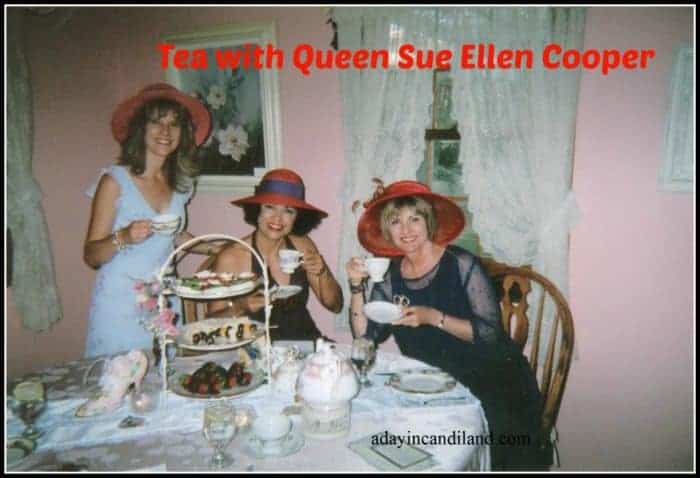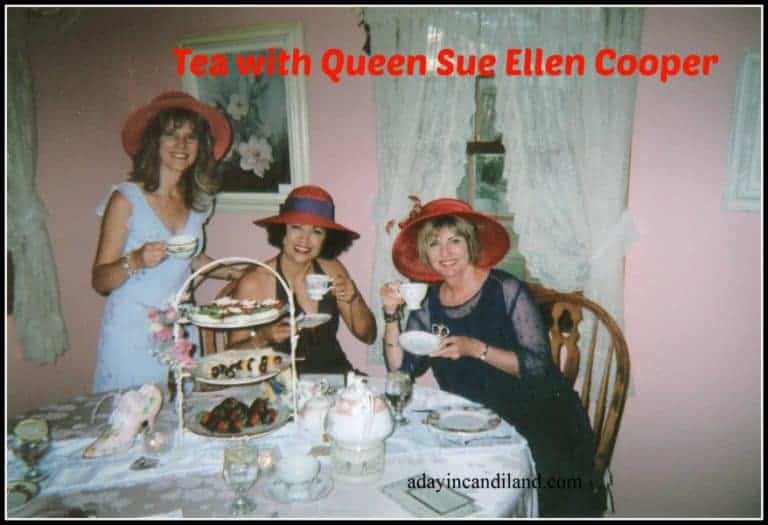 Afternoon Tea With Red Hat Society
This is one of my favorite pictures. I am serving Sue Ellen Cooper founder of the Red Hat Society. She came to my teahouse for Tea one day. It was a private serving just for her and her assistant.
This is when I owned The Elms Victorian Manor and Tearoom. I sure miss my tearoom. I still get calls from people wanting to come to tea, but I had to close it down a few years ago. One day I may reopen.
I hope you enjoy these Afternoon Tea Recipes and Tips. I would love to hear your tea experiences and where you like to have tea, what tearooms you have been to, and what blends you enjoy.
Tips for Hosting a Tea Party
Tea Food and Beverage Recipes
*This post may contain affiliate links. If you make a purchase, I get a small commission. Please see my disclosure policy for details
Gifts to give the Tea Aficionado
Leave me a comment of your favorite tea memory, pin, and share with others. Make sure you follow on Instagram.