Best Tea Quotes For Tea Lovers
Tea Quotes that every tea lover and drinker should know. Famous quotes from Celebrities, Presidents, and Socialites, including famous tea sayings and tea proverbs.
After watching the Downton Abbey Series, I would almost want to add a few of those quirky quotes but I think you may have to watch it to fully understand. Visit these other Afternoon Tea Tips.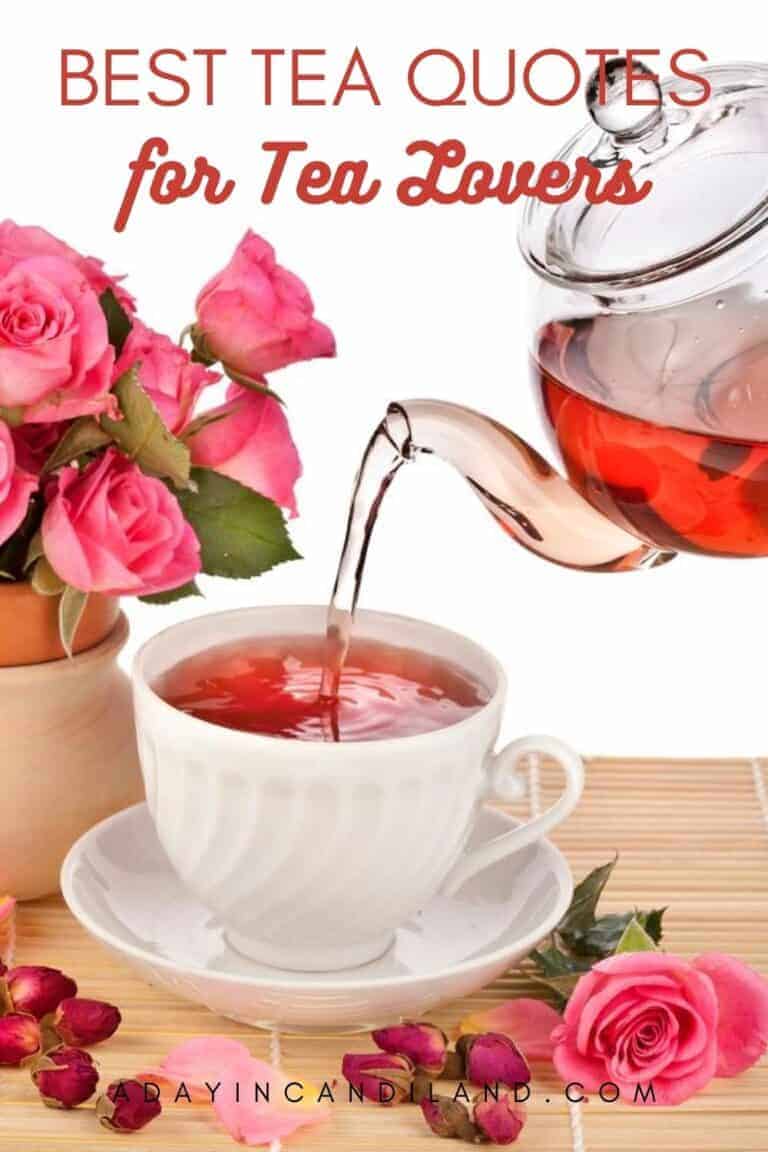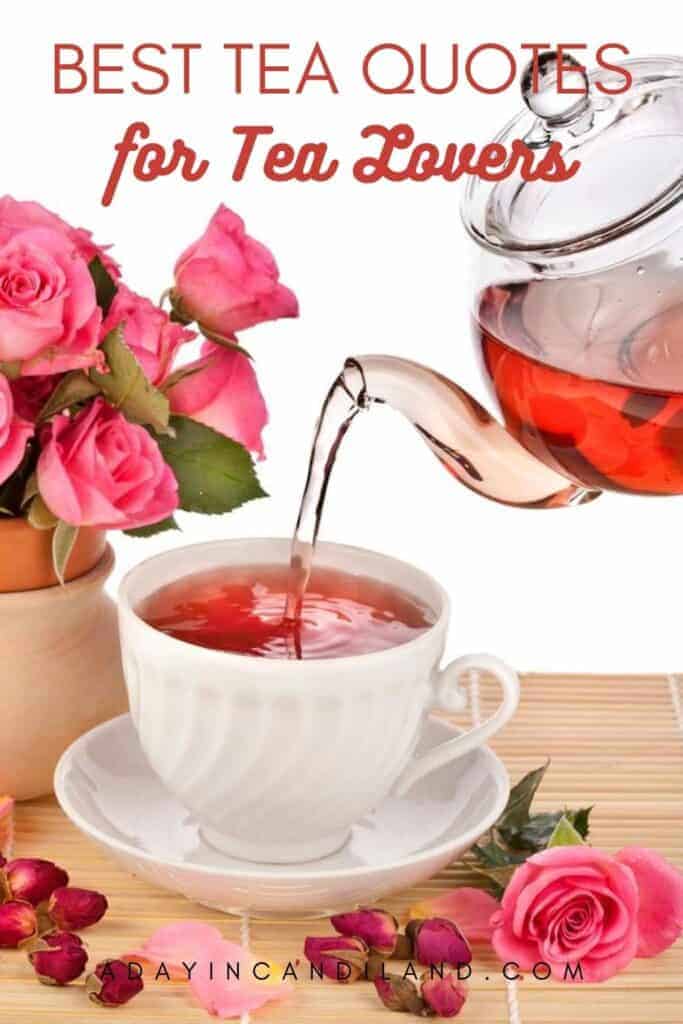 Famous Tea Quotes
"Thank God for tea! What would the world do without tea? How did it exist? I am glad I was not born before tea." – Reverend Sydney Smith
"All true tea lovers not only like their tea strong but like it a little stronger with each year that passes." – George Orwell, "A Nice Cup of Tea"

"When there's tea there's hope." – Sir Arthur Pinero
"My dear, if you could give me a cup of tea to clear my muddle of a head I should better understand your affairs." – Charles Dickens
"But indeed I would rather have nothing but tea." – Jane Austen, Mansfield Park
There are few hours in life more agreeable than the hour dedicated to the ceremony known as afternoon tea. -Henry James
I say let the world go to hell, but I should always have my tea. -Fyodor Dostoevsky
"Wouldn't it be dreadful to live in a country where they didn't have tea?" – Noel Coward
"There is no problem on earth that can't be ameliorated by a hot bath and a cup of tea." – Jasper Fforde
"Tea is wealth itself, because there is nothing that cannot be lost, no problem that will not disappear, no burden that will not float away, between the first sip and the last." – The Minister of Leaves
There is no trouble so great or grave that cannot be diminished by a nice cup of tea." – Bernard-Paul Heroux
"No matter what is happening in your life, you always offer tea." – Clemantine Wamariya
Make sure you stop by my Amazon shop for my favorite Tea Items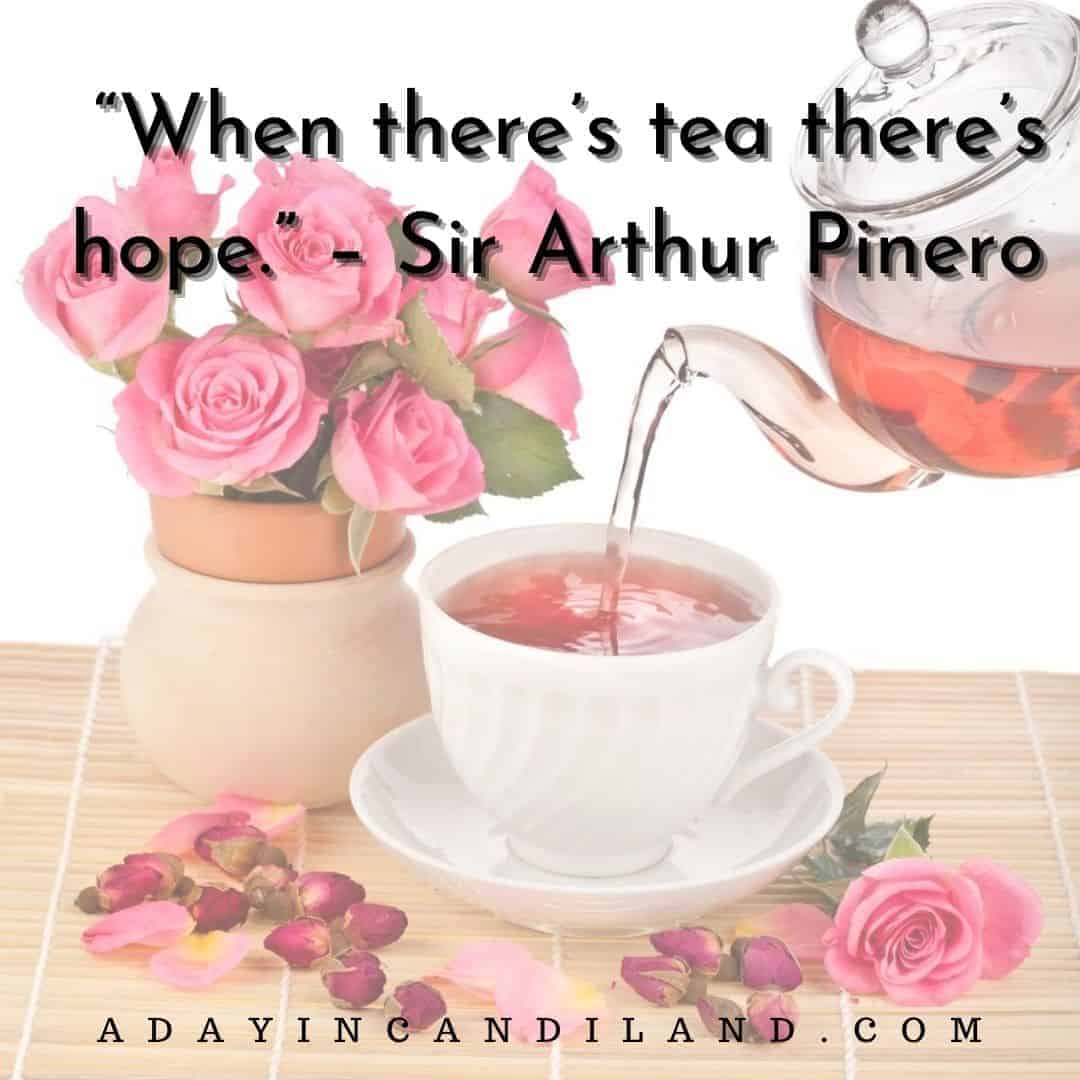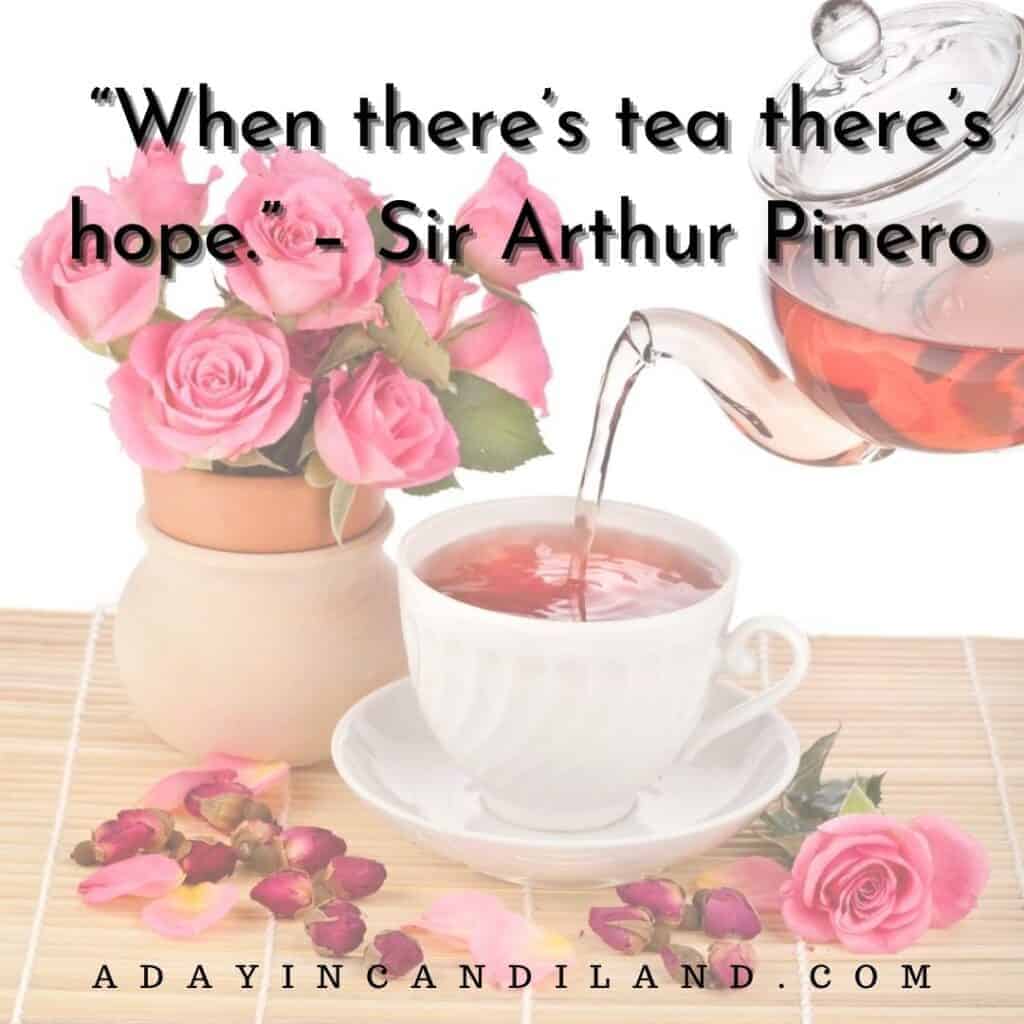 More Favorite Tea Articles