Ten Easy Steps to Create a Tea Party will have you up and celebrating your next event or occasion.
I have put together so many Tea Parties, it used to be my business. How fun is that! Now I just share with others how you can have your own Tea Party for your friends. I don't know what it is about having a Tea Party, but it gets me so excited just thinking about it. Maybe it's the idea of having friends together, or maybe it's about the food or the tea, but whatever reason you are having a party, it is sure to be a success. This page shows you more Tea Time ideas.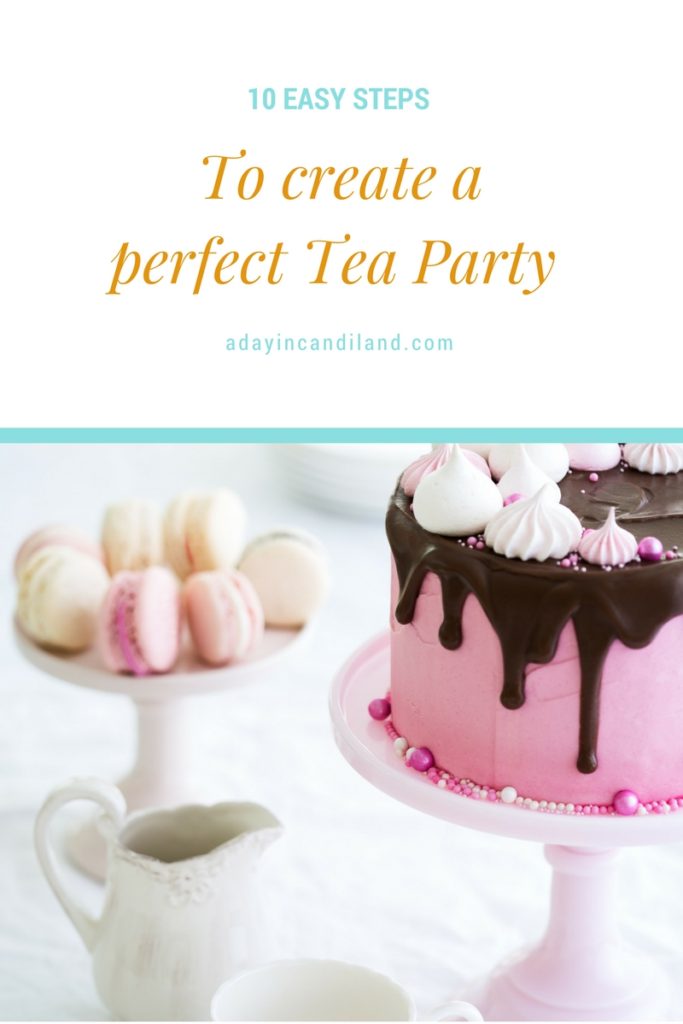 You don't even need a reason to throw a Tea Party, you can just plan a date and a theme and make some tea and a few desserts or sandwiches and you're done!  Not really there is a little bit more to it, but it is pretty easy. I will show you how below.
Ten Easy Steps to Create a Tea Party
Set a Date – Make sure you give it a few weeks so your friends can make it.
Get out your china – It doesn't have to match, I love a mismatched china tea table.  Do you need a place setting chart? See one below.
Get some Herbal Green Tea and a teapot. Here is a tip to help you learn how to make a great pot of tea.
Candles. They are always fun at a party, you can even go scentless.
Make some sandwiches like these cucumber sandwiches, and desserts like these lemon bars.
Put on some nice music.
Get out your favorite hats.
Hopefully, you got a RSVP from everyone, they wouldn't want to miss it and you need to know just how much food to make.
Be a great hostess, tell a cute tea cup story or the history of tea, and this is the best part, pouring tea for your friends and having great conversation.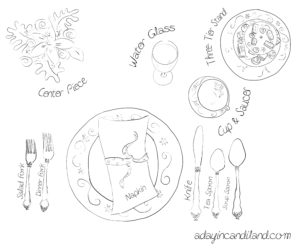 I hope you plan a tea party soon and use these tips and table setting to help make it easier. Please pin this to one of your boards so it's easy to find in the future. You can also follow me on twitter or facebook.
More Tips on Having a Tea Party
Are you ready to have an Afternoon Tea Party?
Free Printable Teacup Story when you Join the newsletter.
Get this beautiful encouraging teacup story printable when you subscribe to our weekly newsletter.