Whether you are a Mother, you have a Mother, you are a "surrogate" Mother or just a friend to someone, you can plan one of 5 easy Mother's Day Tea Ideas.

Use these tea tips to find more ideas.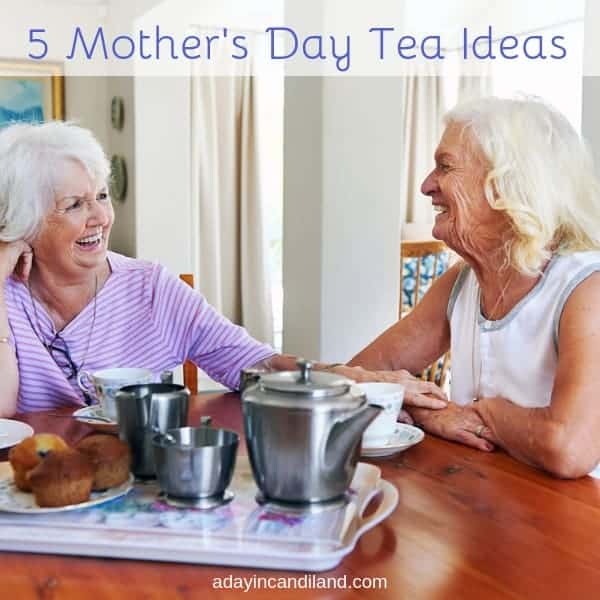 Mother's Day Tea Ideas
Why do we have to fit Mother's Day into one day? It can be so much pressure. Do you celebrate with your mom or your spouse's mom? What about yourself if you are a mom? What about your neighbor who doesn't have anyone to celebrate with?
Many people also go to church on Mother's Day and that leaves little time to plan an event or luncheon, and then the crowds make it almost unbearable to enjoy.
Mother's Day can be a tough time for some who have experienced loss, but you can really impact someone's life by just sending them a thought or stopping by with a Tea Basket.

Try picking up a few items from a thrift store like teacups or a teapot and some tea and cookies and brighten up their day.
I have listed 5 different ways to have tea with your mom or a friend. It doesn't even have to be on Mother's Day. It can be anytime you want to celebrate your friends or family.

Use the whole month of May to plan out your event. If you want to do a one on one or have a whole group together, these ideas are less expensive than going out to eat and you are not restricted by time.

5 Easy Mother's Day Tea Ideas
Is Mother's Day a happy or sad time for you? I hope if it is sad, that you choose to brighten someone's day and that you would be blessed by it as much as they will be.
More ideas for a Mother's Day Tea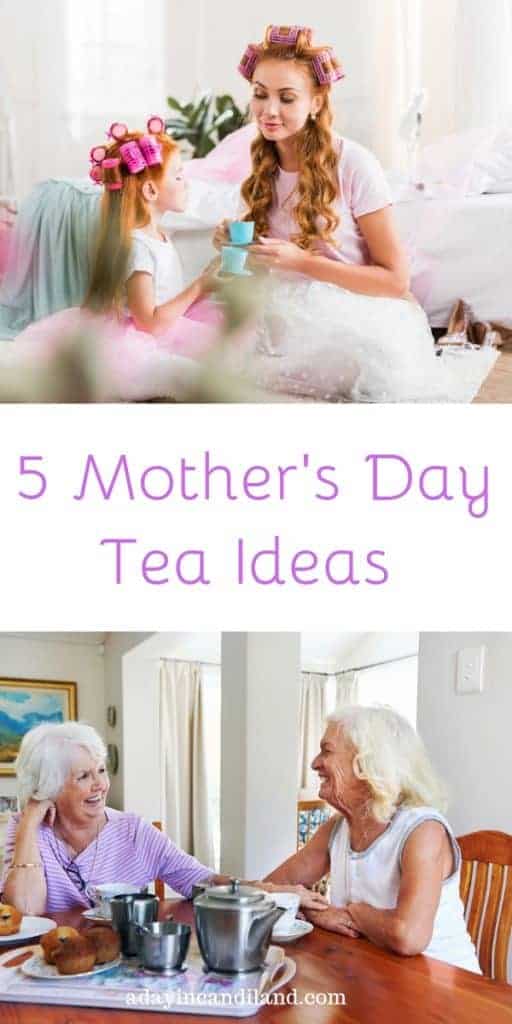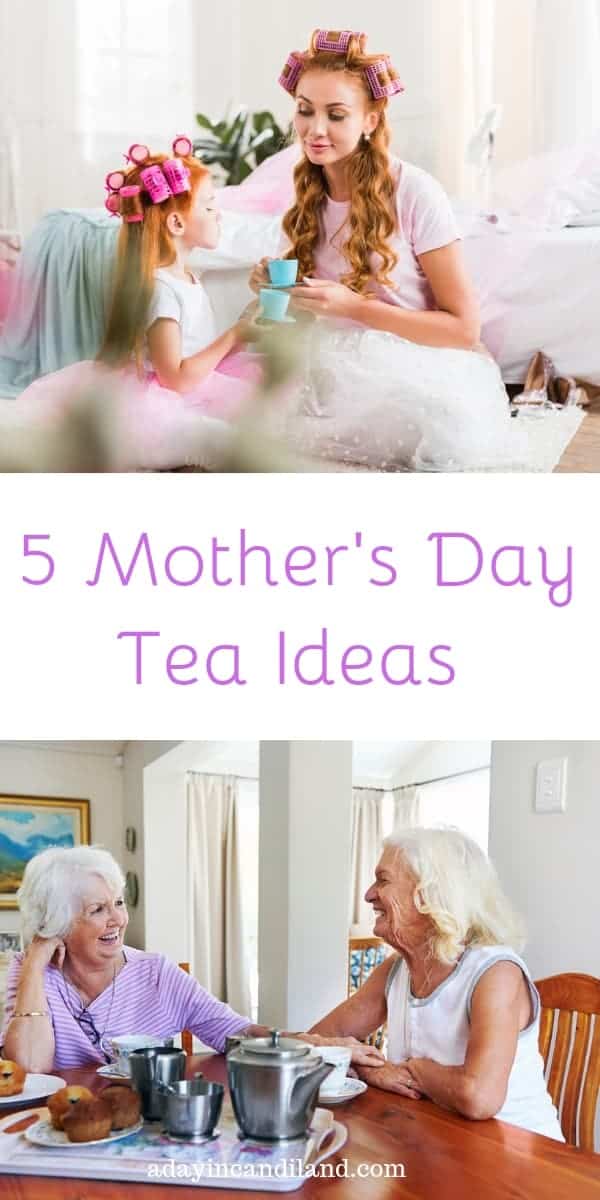 Free Teacup Story Printable
Get this beautiful encouraging teacup story printable when you subscribe to our weekly newsletter, where you will get encouraging tips for family, food, and more.