Whether you are a Mother, you have a Mother, you are a "surrogate" Mother or just a friend to someone, you can plan one of 5 easy Mother's Day Tea Ideas.

Use these tea tips to find more ideas.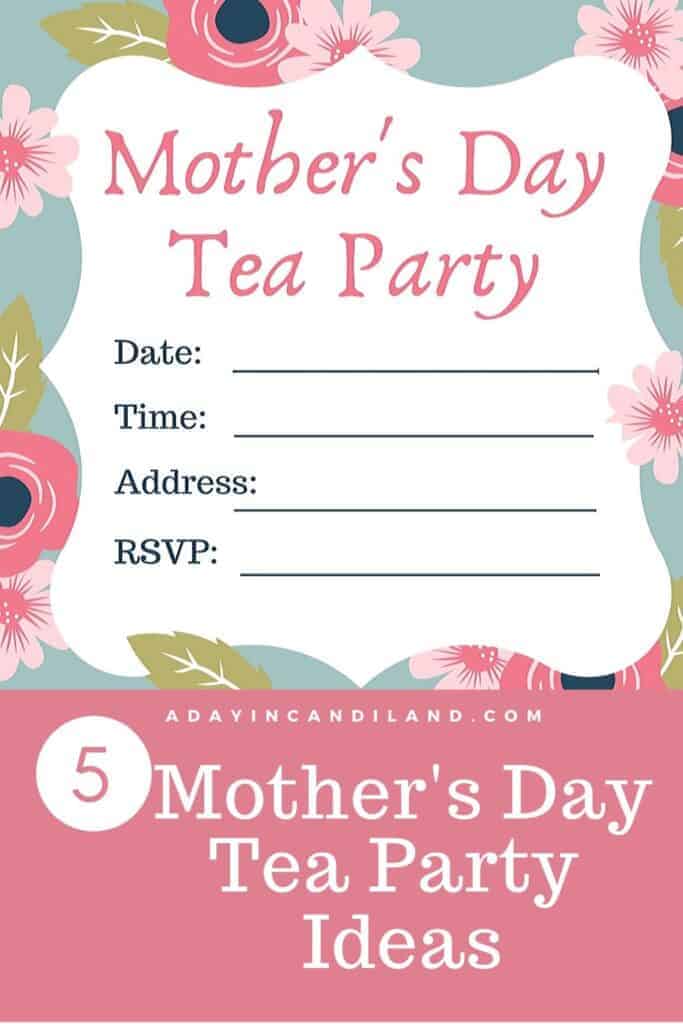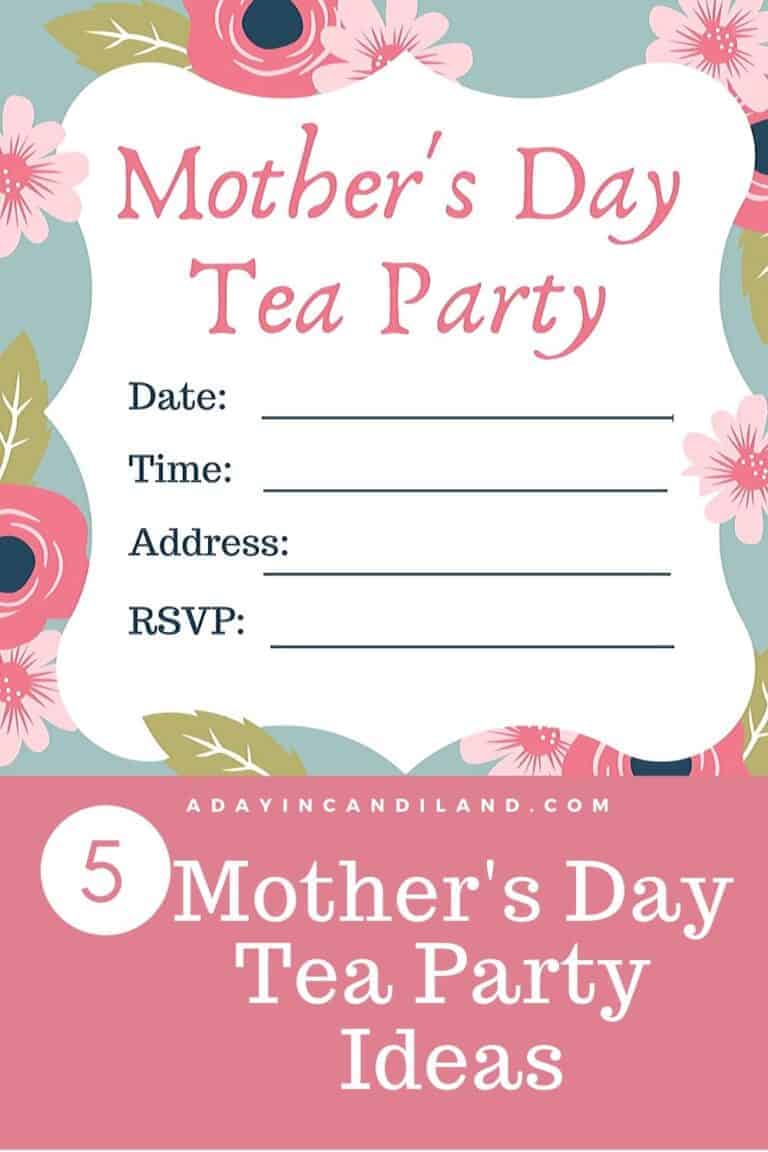 Mother's Day Tea Ideas
Why do we have to fit Mother's Day into one day? It can be so much pressure. Do you celebrate with your mom or your spouse's mom? What about yourself if you are a mom? What about your neighbor who doesn't have anyone to celebrate with? For more Themes for Tea Parties read here.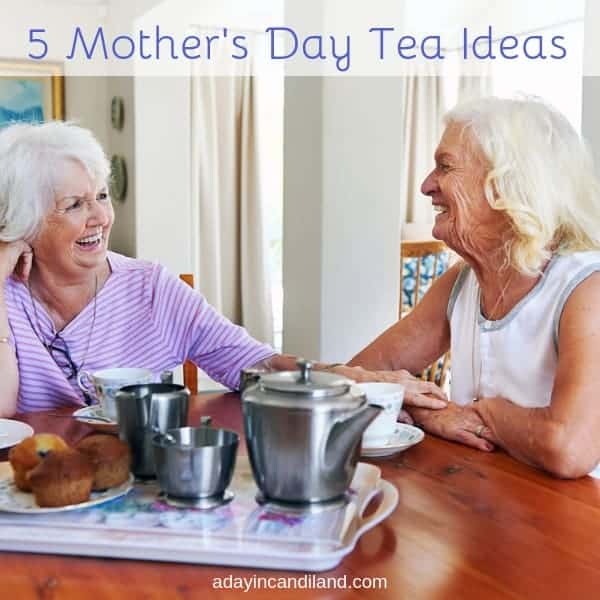 Many people also go to church on Mother's Day and that leaves little time to plan an event or luncheon, and then the crowds make it almost unbearable to enjoy.
*This post may contain affiliate links. If you make a purchase, I get a small commission. Please see my disclosure policy for details
Ideas if you have lost your mom
Mother's Day can be a tough time for some who have experienced loss, but you can really impact someone's life by just sending them a thought or stopping by with a Tea Basket full of thoughtful items.

Try picking up a few items from a thrift store like teacups or a teapot and some tea and cookies and brighten up their day.
I have listed 5 different ways to have tea with your mom or a friend. It doesn't even have to be on Mother's Day. It can be anytime you want to celebrate your friends or family.

Use the whole month of May to plan out your event. If you want to do a one on one or have a whole group together, these ideas are less expensive than going out to eat and you are not restricted by time.
What if we can't be together with Mom this year.
What if you don't live near your mom, or you are not able to leave your home like the 2020 COVID-19 Pandemic.
If you are not able to physically spend time together with your Mom for Mother's Day there are a few ways you can still celebrate.
Send your Mom a Gift Basket with her favorite tea things.
If you have Facetime through Facebook, you can each make a cup of tea and spend some time together over video.
Make a small photo album and send it to you Mom of some of your favorite memories.
Write your Mom a note and let her know how much she means to you. Send it in the mail. It will be cherished.
Choose a fun Tea Item from my Amazon Tea Store and send to Mom.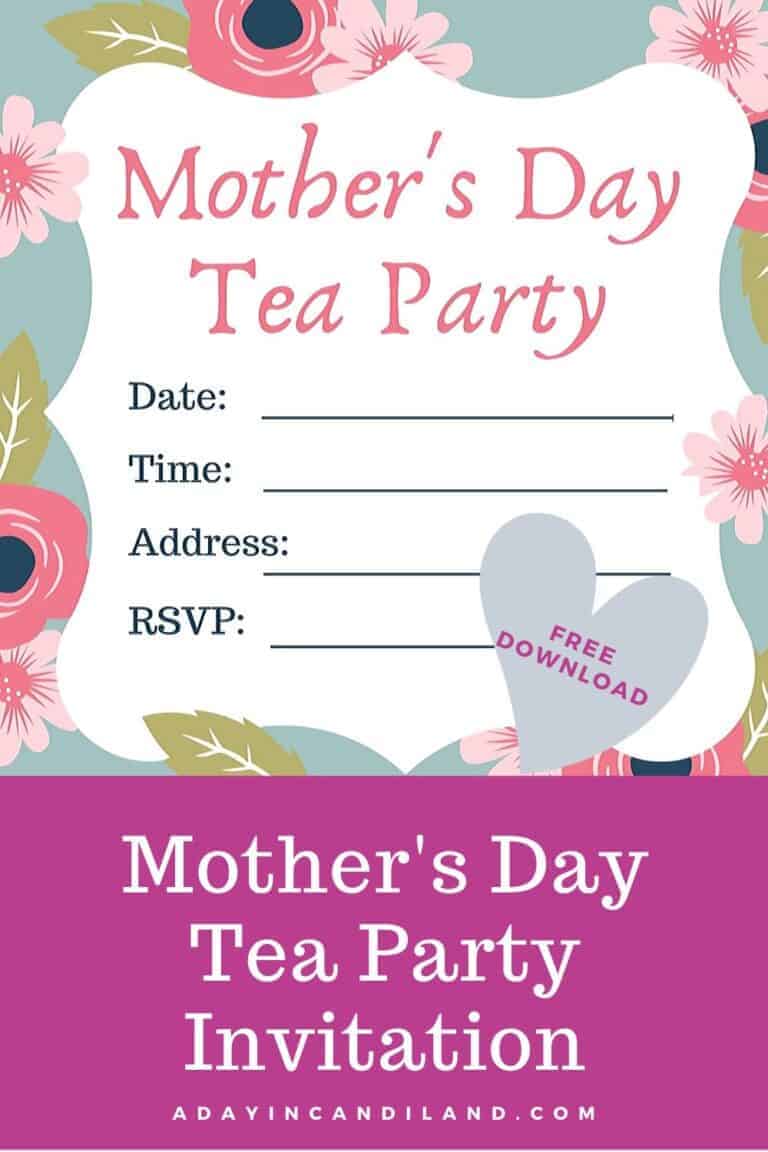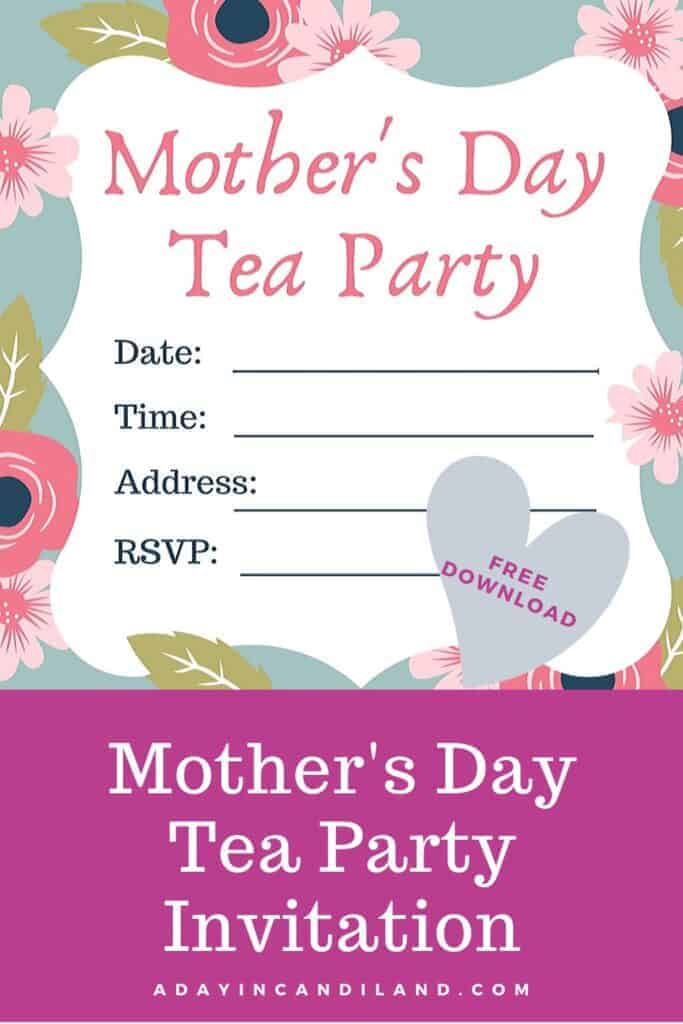 5 Easy Mother's Day Tea Ideas
Is Mother's Day a happy or sad time for you? I hope if it is sad, that you choose to brighten someone's day and that you would be blessed by it as much as they will be.
More ideas for a Mother's Day Tea