Tea parties are a fun and memorable way to celebrate a variety of special occasions. Whether you just want a chance to dress up and have tea with your friends or you are celebrating a life event tea parties are a nice way to do it.
If you like you can dress up, or keep it casual, but it is always nice to sit around the table with friends and family sipping on a nice cup of tea and enjoying some delicious food. There are endless themes for a tea party.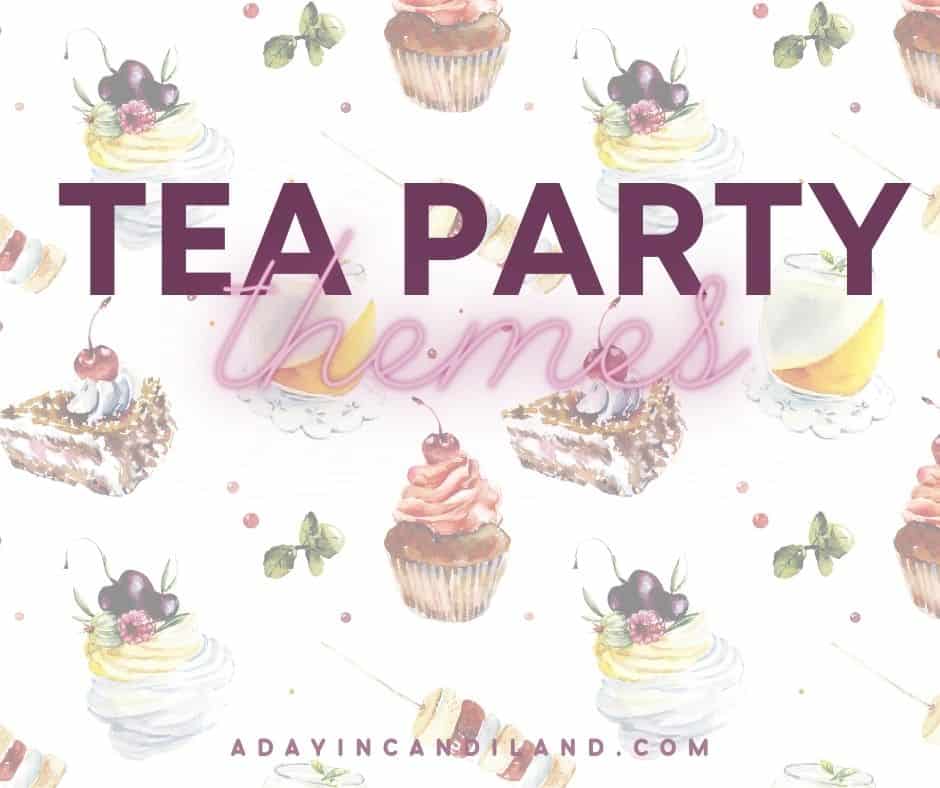 Jump to:
Birthday Tea Parties
A birthday-themed tea party can be a lot of fun for the hostess and the guest of honor. Make sure that you use several bright colors to help make it feel very celebratory. You can even tie some brightly colored ribbons around the teaspoons for your guests.
Offer your guests a variety of teas to choose from and a selection of tea trays with finger sandwiches, and fruit. Since this tea party is for a birthday serve cupcakes, full size or miniature for your sweet bites.
*This post may contain affiliate links. If you make a purchase, I get a small commission. Please see my disclosure policy for details
Birthday Teaware
Princess Themed Tea Party
Does your little princess want to have a tea party? Whether it's for her birthday or just because princesses make an adorable tea party theme there are so many great ways to incorporate princesses into your party.
Have your guests wear their favorite princess or sparkly dress, and a crown. Since this party is for children you may not want to pull out your porcelain teacups, but you can find some pretty plastic or paper teacups and saucers instead.
You should have some warm, but not hot tea available for your princesses, but consider serving a punch as well. Not all princesses have acquired a taste for tea just yet! Small cookies, bite-size sandwiches, and miniature cupcakes placed on a tea sandwich tray should keep your princesses hunger at bay.
Princess Teaware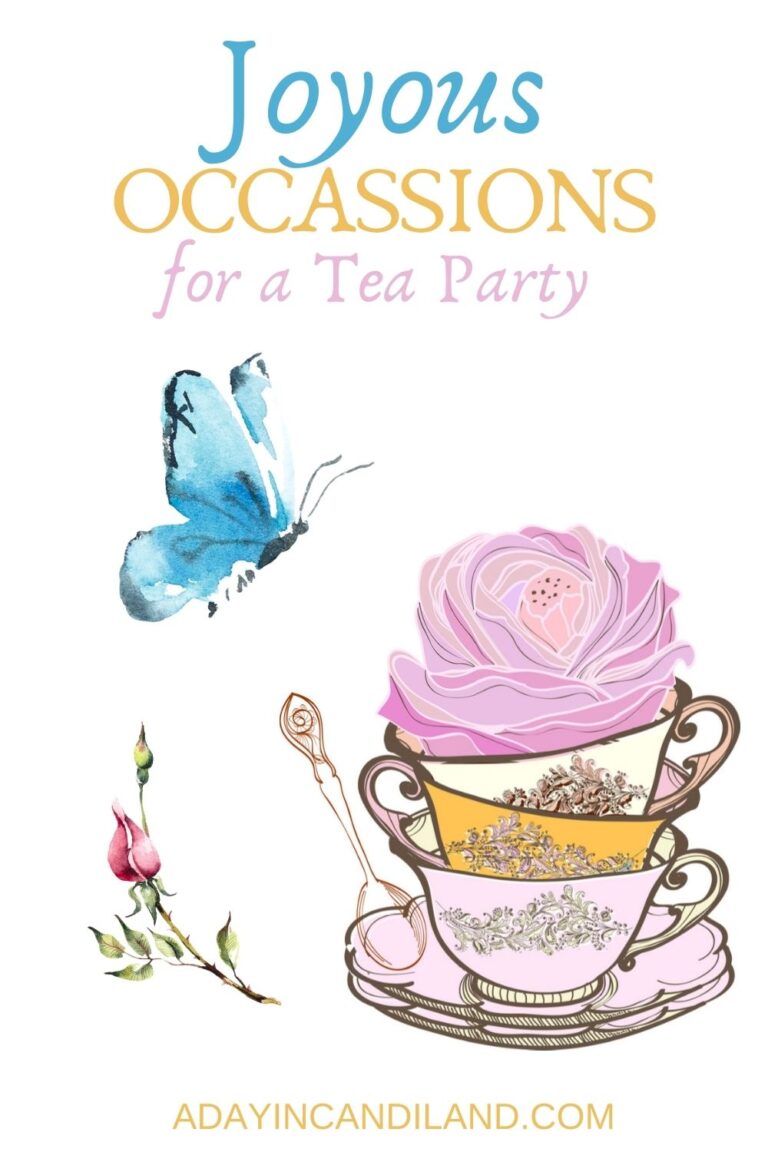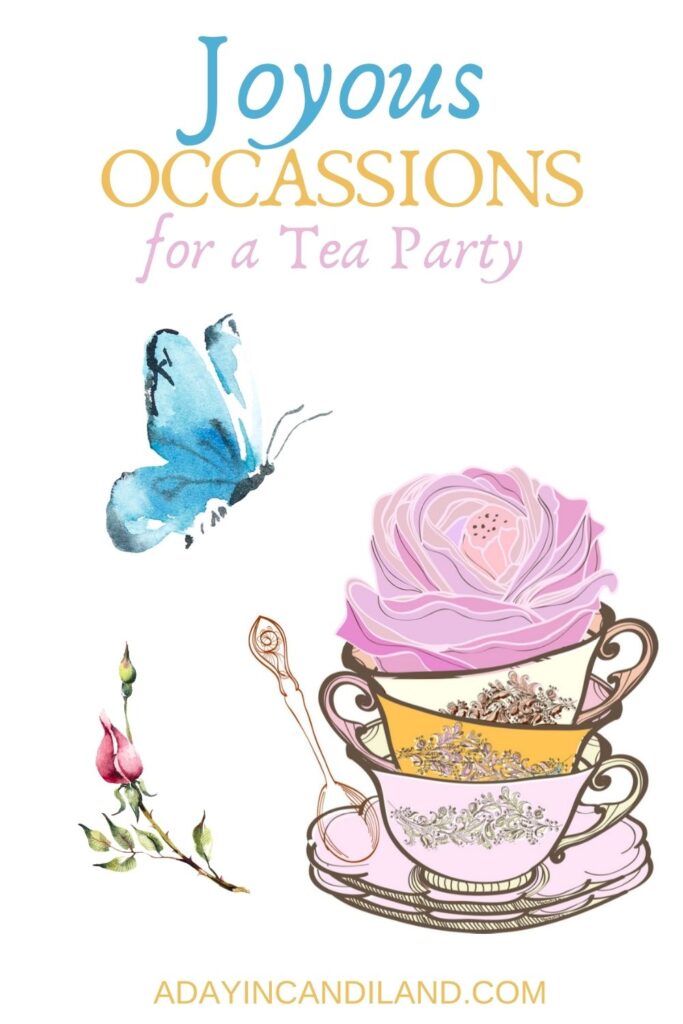 More Tea Party Ideas
Baby Shower-Themed Tea Party
What better way to celebrate bringing a new life into the world than with a tea party? In some parts of the country, a baby shower-themed tea party that happens after the little one's arrival is known as a "sip and see" where small gifts are given and everyone gets to meet the new arrival.
Whether you are having a "sip and see" or a traditional afternoon tea-themed baby shower you should serve a variety of teas, making sure that you have something with very little caffeine for the mom-to-be. If the mom-to-be knows what she is having you can incorporate blue or pink colors into your decorations.
Place your tea sandwich trays filled with finger sandwiches, scones, and two bite cookies or cakes around your tables. You might also want to include a platter of fruit, and some beautifully decorated petit fours are a classic baby shower treat.
Baby Shower Teaware
Bridal Shower-Themed Tea Party
Having a tea party that serves as a bridal shower, is a lovely way to celebrate this new chapter in the bride's life. Bridal shower tea parties are especially popular in the South, with fancy hats and elbow-length gloves.
Encourage your guests to bring their own if they like! Consider incorporating the bride's wedding colors as part of your decorations, including the flowers and tablecloths.
The food at a bridal tea shower is typically light and might include a variety of finger sandwiches, scones, and small cookies all of which are usually about two bites in size.
You should also offer more than one type of tea, and if you happen to be in the South, iced tea is always popular.
Bridal Shower Teaware
Alice In Wonderland Themed Tea Party
The Disney movie Alice in Wonderland features one of the most famous tea parties, and it makes an excellent theme for a tea party of your own. You can find lots of amazing Alice in Wonderland-themed tea party decorations like these signs or these tabletop decorations to make your party look and feel like the Mad Hatter's tea party from the movie.
This tea party theme would be appropriate for grown-ups or children. Set up some tea trays with your favorite finger sandwiches, fruit, cookies, scones, and favorite teas, and you will have the perfect Alice in Wonderland themed tea party to share with your friends.
Alice in Wonderland Teaware
Downton Abbey Themed Tea Party
Downton Abbey may no longer be airing new episodes, but there is no denying that the show brought attention to all things British, especially tea parties. So why not throw your own Downton Abbey-themed tea party?
You could even have the show playing in the background, or play a trivia game to test your Downton Abbey knowledge. A variety of teas served from beautiful teapots, to graceful teacups, should be part of the menu at this special tea party.
You might also serve a light punch or lemonade in case some of your guests don't care for tea. Finger sandwiches, scones, and bite-sized desserts should complete the menu, while gorgeous tablecloths and fresh flowers complete the decorations.
Downton Abbey Teaware
Mother's Day Tea Party
Why do we have to fit Mother's Day into one day? It can be so much pressure. Do you celebrate with your mom or your spouse's mom? What about yourself if you are a mom? What about your neighbor who doesn't have anyone to celebrate with?
A great reason to either go out for Tea or to have one at home, with one or two special people in your life. Whether you are a Mother, you have a Mother, you are a "surrogate" mother or just a friend to someone, you can plan one of 5 easy Mother's Day Tea Ideas.
Where to Get Ideas for Your Party
Do you feel as though you can't have a tea party because you don't have a matching tea service? Don't let that stop you, you can throw a beautiful tea party that everyone will enjoy and remember with mismatched teacups and saucers. Shopping at antique stores, and thrift stores for them can be a lot of fun, and fairly inexpensive too.
Are you afraid that you won't know what to serve at your tea party? Don't let that stop you either! You can make finger sandwiches with chicken or egg salad, ham, turkey, roast beef, or cream cheese and cucumbers.
Small cookies or cakes, and a variety of scones are also excellent foods to place on your tea trays and serve at your party. If you don't have the time to make all of the food yourself, many grocery stores offer miniature cookies, cupcakes, brownies, and scones that you can serve your guests.
Having a tea party is a fun and elegant way to celebrate special occasions, or just as a fun way to have friends get together. Have you ever hosted or attended a tea party before? Which of these is your favorite theme for a tea party? Get all your afternoon tea party tips and recipes here.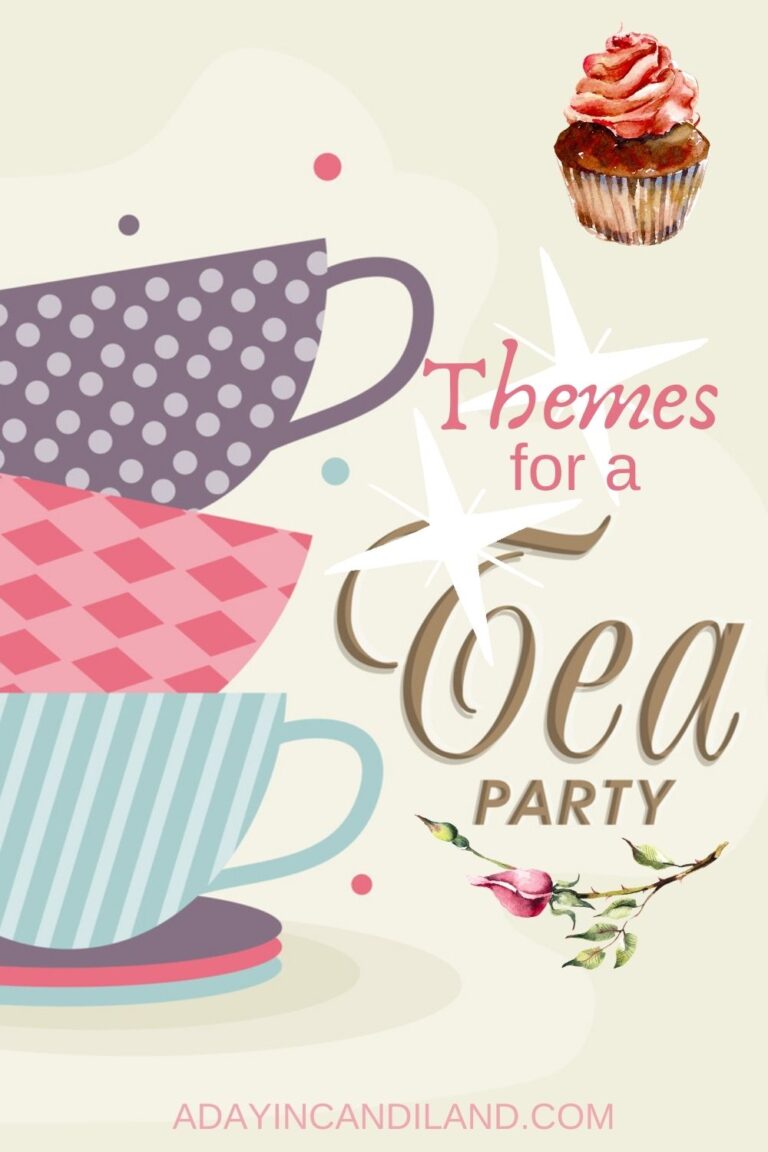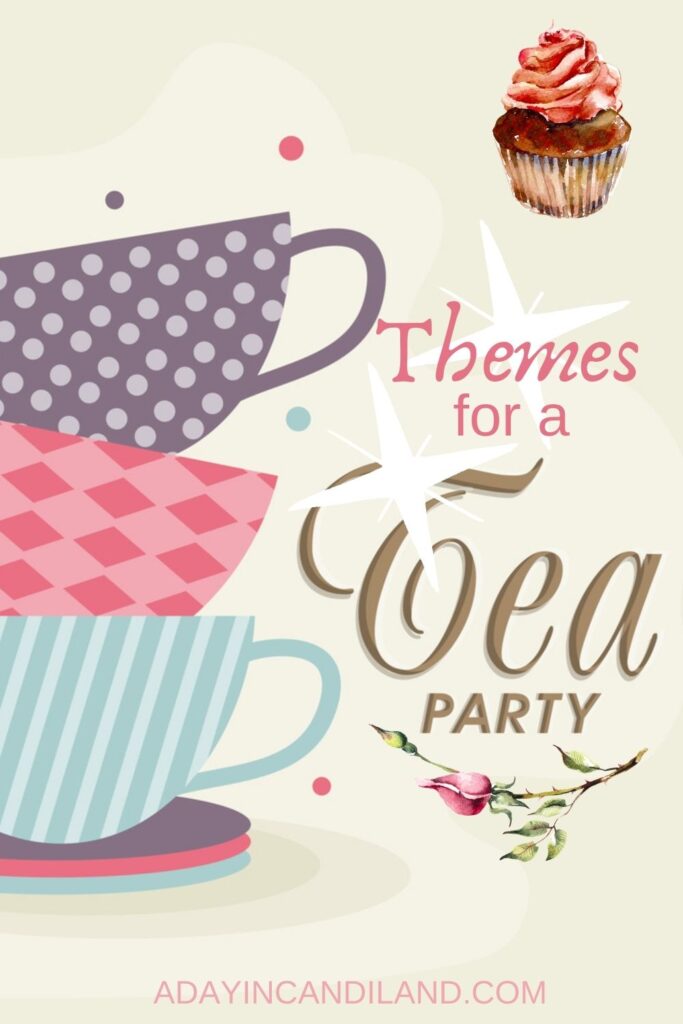 If you really enjoy the Art of Tea enjoy these Afternoon Tea finds in my Amazon store and join our Facebook and Instagram Community.