Are you looking for a fun and sophisticated way to entertain your friends? Look no further than hosting an English High Tea!
This timeless tradition offers the perfect opportunity to enjoy an afternoon of elegant treats, hot tea, and wonderful company.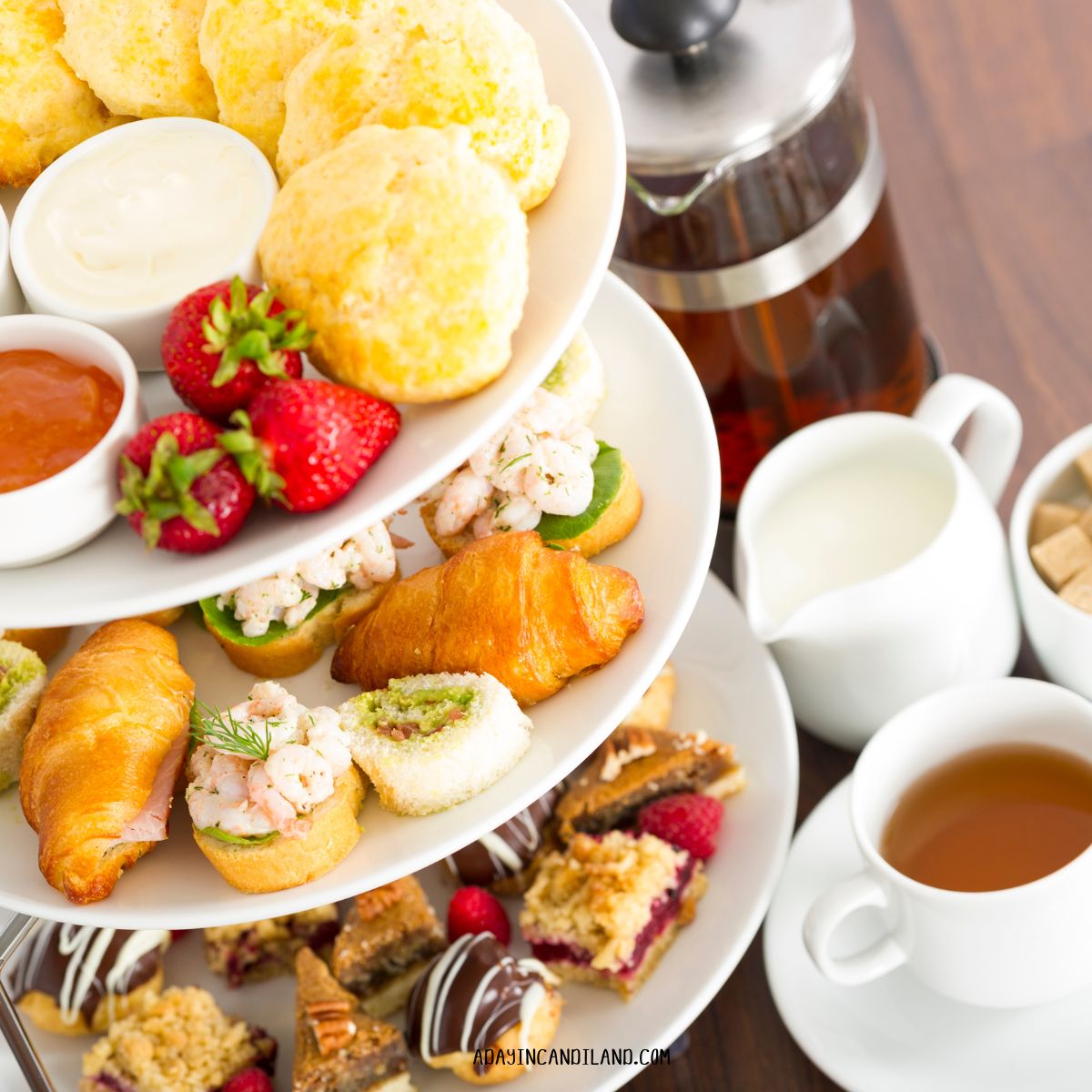 Whether you're celebrating a special occasion or simply looking for an excuse to dress up and indulge in some delicious delicacies, hosting an English High Tea is a fun and easy way to impress your friends and create lasting memories.
In this blog post, we'll cover everything you need to know to host a successful English High Tea, from menu ideas to decor tips, so you can be the ultimate tea hostess.
What is English High Tea?
English High Tea, also known as "afternoon tea," is a beloved cultural tradition that dates back to the mid-1800s in England. This late afternoon meal was originally created to ward off hunger between lunch and dinner and has since become a popular social affair, featuring a variety of savory and sweet treats, paired with hot tea.
English High Tea is known for its elegant presentation, delicate pastries, and classic finger sandwiches, all enjoyed in a relaxed and sophisticated atmosphere. This tradition has since spread throughout the world and is now enjoyed by many, both for its delicious offerings and the refined experience it provides.
What Time is English High Tea?
English High Tea is typically served in the late afternoon, between 3:00 pm and 5:00 pm. This is a convenient time for socializing and catching up with friends, as well as an excellent post-lunch pick-me-up before dinner.
Planning High Tea
When it comes to hosting an English High Tea, there are several important elements to consider. The most important element is the food!
High tea typically features a variety of small snacks and treats that can be enjoyed between sips of hot tea. Try creating classic finger sandwiches with cucumber and cream cheese, smoked salmon and dill, or egg salad and chives.
Tea Snacks & Tea Party Food Ideas
When it comes to snacks and food, English High Tea is all about creating a delicious spread of finger sandwiches, pastries, scones, and other treats. The key to planning the perfect tea menu is finding items that are both classic and delicious.
Some classic snacks for an English High Tea include cucumber or egg mayonnaise sandwich triangles, tartlets filled with cream and berries, classic scones with clotted cream and jam, mini Victoria sponges, Battenberg cake slices, and delicate pastries. You can also include additional items like finger sandwiches, crackers smeared with cream cheese and smoked salmon or cucumber, and mint chutney.
Tea Choices
When hosting an English High Tea, it is important to provide a selection of teas for your guests to choose from. Popular tea varieties include traditional black tea such as Earl Grey and English Breakfast, green teas like jasmine or sencha, herbal infusions like chamomile or peppermint, and even special blends like rooibos chai or earl grey lavender.
Tea Party Ideas & Decor Tips
The atmosphere of an English tea time is just as important as the food served. Creating a sophisticated and elegant setting will help create a memorable experience for your guests.
When it comes to hosting an English High Tea, presentation is key. Create a beautiful table setting with classic linens, vintage saucers and teacups, and plenty of buttery scones. You can also add special touches like delicate floral arrangements, or tie in the theme with warm metallics and ornate decorations.
Finally, make sure to provide plenty of tea options for guests who prefer something other than black or green. Herbal and specialty teas are a great way to offer a unique experience and add an extra layer of sophistication.
With these tips in mind, you'll be ready to host a classic High Tea that guests will remember for years to come. Tie on a fancy tea gown, and get ready to impress!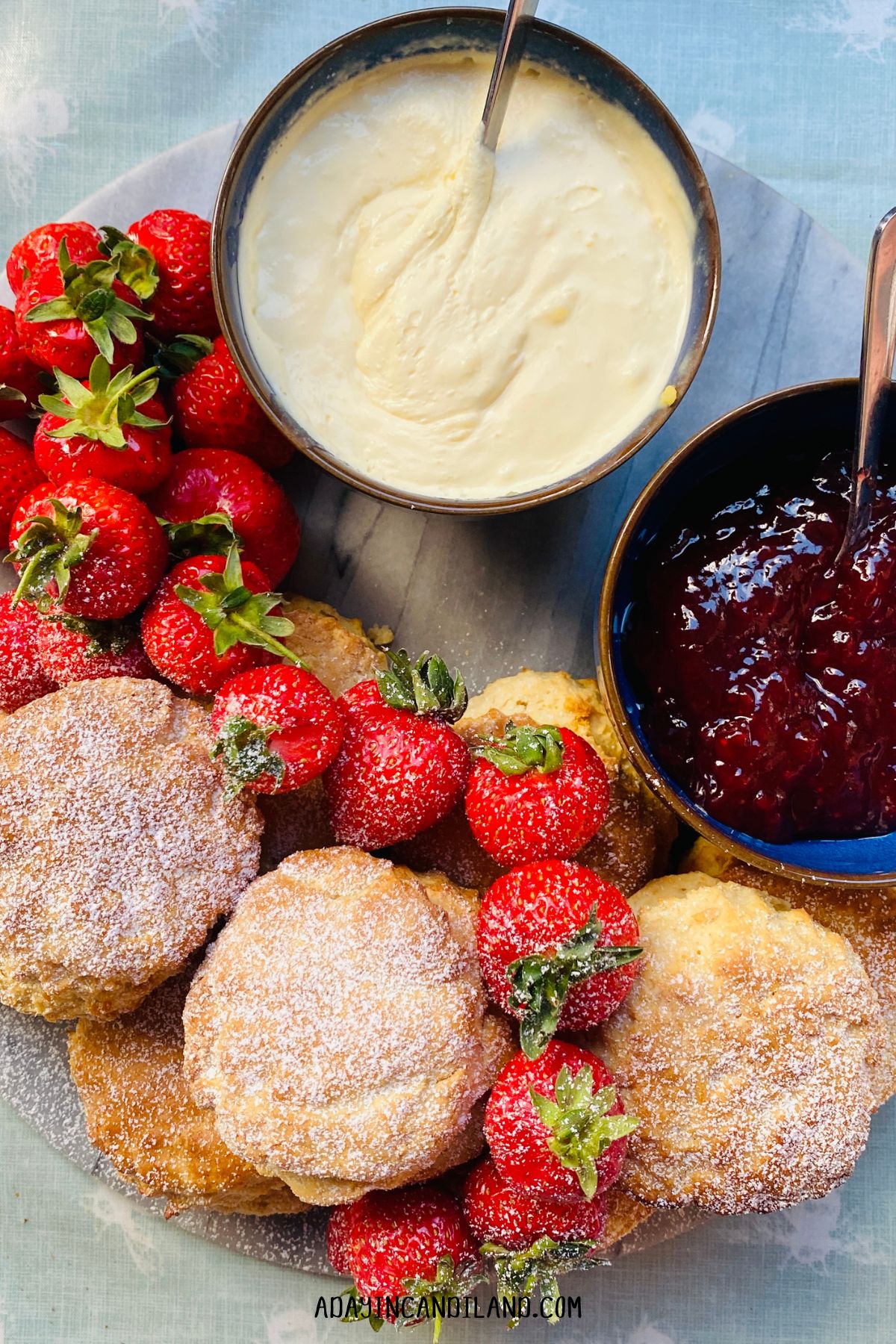 List of Items Needed for Your Tea
Teapot
Teacups and saucers
Tea strainer
Hot water kettle or urn
Milk jug or creamer
Sugar bowl or sugar cubes
Lemon slices
Assorted teas (such as black tea, green tea, or herbal tea)
Sandwiches (such as cucumber, egg salad, or smoked salmon)
Scones with clotted cream and jam or preserves
Miniature cakes or pastries (such as Victoria sponge cake, macarons, or petit fours)
Small biscuits or cookies (such as shortbread or digestives)
Serving platters or cake stands
Small plates and forks
Napkins
Optional: champagne or sherry for a more formal high tea
Even if you're an amateur hostess, there's no better way to bring your friends together than by inviting them to indulge in a classic English High Tea. With a few simple tips and the right recipes, you can create a truly memorable experience for everyone to enjoy. So don't wait – start planning your own English High Tea today!