Tea parties are a beloved tradition in many cultures, known for their elegant atmosphere and delicious treats. Tea party hats have long been a staple of this timeless event, adding a touch of sophistication and whimsy to the occasion.
In this blog post, we'll explore the history and significance of tea party hats, as well as provide tips on how to choose the best one for your next tea extravaganza. So, pour yourself a cup of your favorite tea, and let's dive in!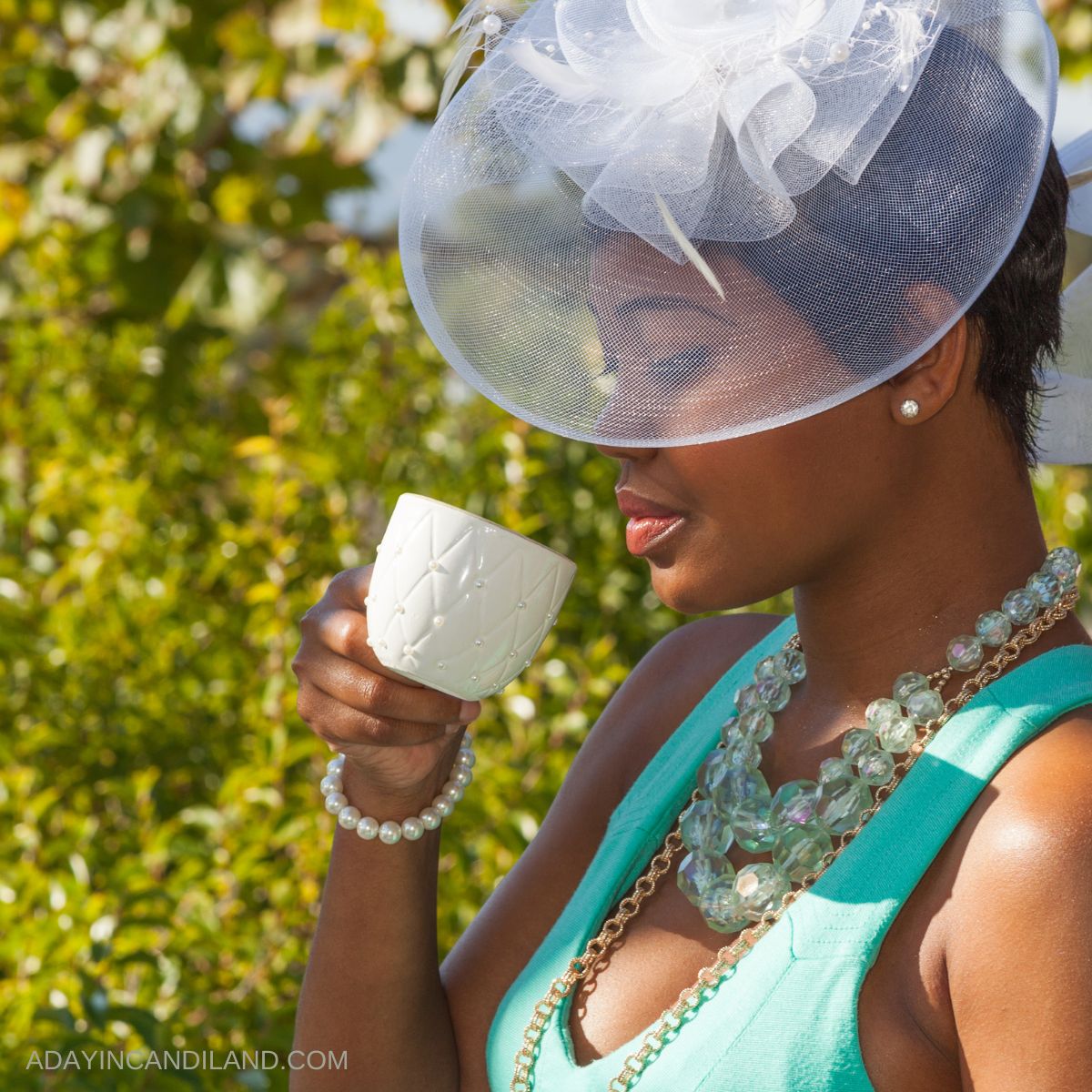 History
The history of the tea party dates back to the 17th century when tea was first introduced to Europe. Tea parties were a popular way for socialites and members of high society to gather and share stories and gossip in elegant settings.
Tea party hats became an essential part of this custom, adding a touch of style and class to each event. With so many different styles and colors to choose from, it can be tricky to know which hat is perfect for your next tea party.
Types of Tea Party Hats
From delicate lace and feathers to vibrant colors and fun patterns, tea party hats come in a variety of styles. Depending on the occasion, you may choose to go with a classic design like a pillbox hat or cloche or opt for something more modern such as a fascinator.
One of the most popular types of tea party hats is the traditional wide-brimmed straw or silk hats that were typically worn by ladies in the Victorian era. These hats usually feature intricate decorations such as ribbons, feathers, or jewels and are a great choice for a more formal tea party.
For a more casual affair, you may want to opt for whimsical fascinators or simple pillbox hats. These smaller hats can be decorated with vivid colors and playful trims to make them stand out in the crowd.
More Tea Reading
How to Choose the Perfect Tea Party Hat
One key aspect of a tea party is the attire: both hosts and guests dress in their finest clothes, often including stylish hats. But how do you know which hat is perfect for your next tea party?
When selecting a tea party hat, it's important to consider the occasion and theme.
Atmosphere
First, consider the theme or atmosphere of your event. Is it formal and sophisticated or casual and fun? Depending on the vibe you're going for, you can choose something more traditional like a cloche hat, or opt for something more playful such as a fascinator.
Dress Code
Take into account any dress codes or restrictions. If your tea party is taking place at a formal venue, it may be best to stick to classic styles such as wide-brimmed straw or silk hats. For an outdoor event or one that's more casual, you can have some fun with bold prints and bright colors.
Tea party dresses and hats are an essential part of any tea gathering. Choosing the right hat can make all the difference in creating a memorable and beautiful event that your guests will be talking about for years to come.
Accessories
Decide on the accessories that you'll be wearing with your hat. Oftentimes, high tea hats come in an array of colors and fabrics, making it easy to match them to the rest of your outfit. For a more coordinated look, add a few coordinating accessories such as earrings or a scarf.
No matter what type of tea hat you choose for your next tea party, remember that it should be a reflection of your style and the overall atmosphere of the event. Have fun with it and enjoy!
We hope this blog post has given you some helpful tips on how to choose the perfect tea party hat for your next gathering. Now it's time to get dressed up in your favorite hat and sip some tea with friends!