Going out for Tea can be super fun. Do you ever wonder how to dress for tea?  It's kind of like going to church or a wedding. You get to wear things you may not always dress up in.
It can be from wearing a pretty dress to a fun scarf or even a Red or Pink Hat. Here are some other tips to have your own tea party.
Don't miss out on all our Afternoon Tea Recipes and tips.
Have you ever seen the Red Hatters out and about? They are a lot of fun. When I did Tea Parties a few years ago, most of my clients were Red Hatters. There is even a group called Pink Hatters for under age 50.
They always wear purple and red, or purple and pink. I am not a big hat person. I think some people look great in hats, I wish I was one of them, but sadly it's just not me. But I do like scarves and that's is one of my newest hobbies. I love to crochet them. I have been making them for about a year and the thing I like about these ones is they are not hot and can be worn any time of year.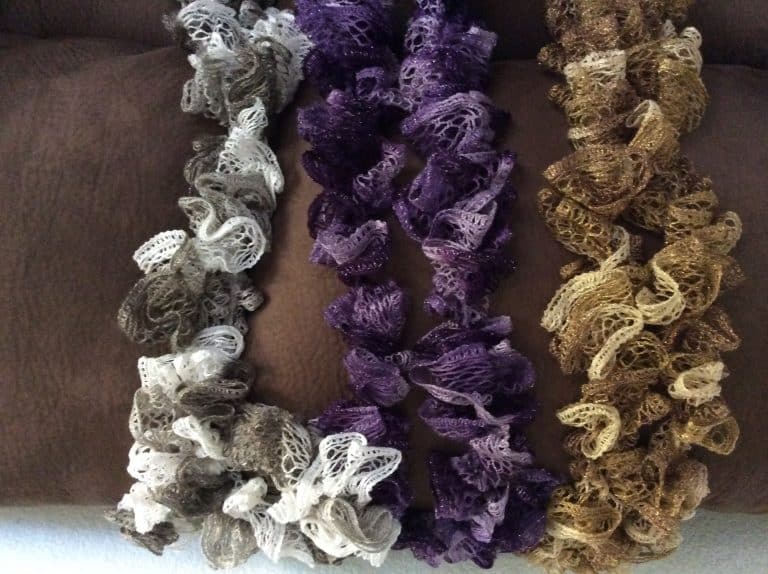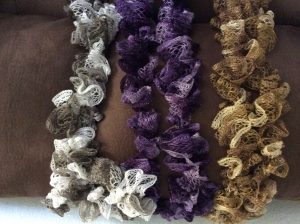 Remember. I live in the desert and when it gets below 70 degrees, I am cold. So these are great in the summer or winter. You just need to change the colors up. So the next time you go for Tea, wear something fun and remember to make it a great experience and take lots of pictures.
Oh I wanted to show you one of my favorite signs. Isn't it cute. I just love it.
So where do you like to have tea? At a restaurant or teahouse? Or maybe in your own home. Why don't you share with me in the comments or over on facebook.