From scarves and hats to the best shoes, this is how to dress for a tea party. Find a bunch of tips and ideas in this guide.
Going out for Tea can be super fun. Do you ever wonder how to dress for tea? It's kind of like going to church or a wedding. You get to wear things you may not always dress up in. If you are hitting a mind-block and need some fresh ideas, you are going to find them in this guide.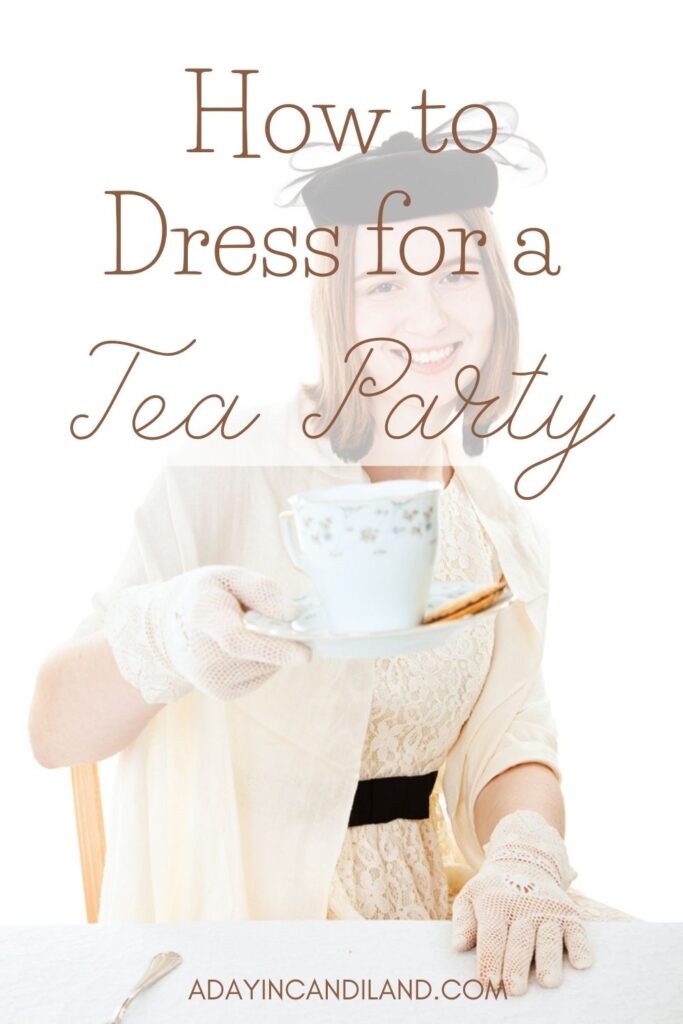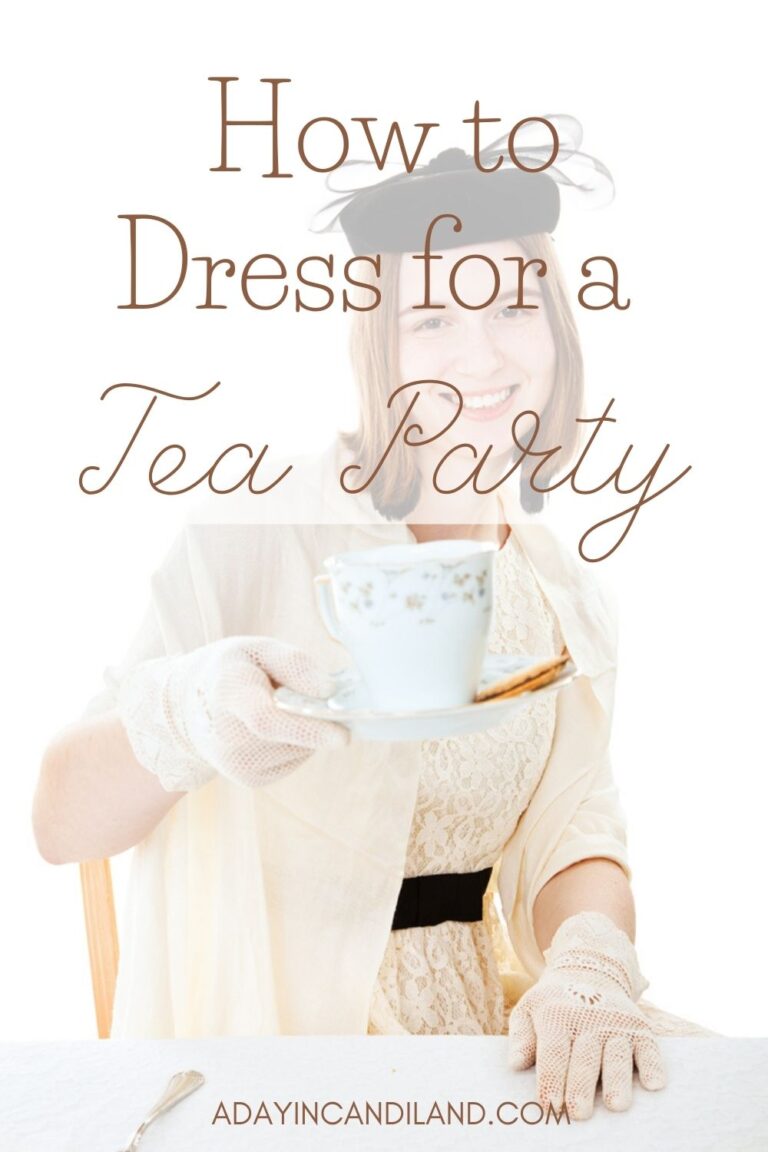 How To Dress For A Tea Party: Your Complete Guide
The first place you should look when you are planning your wardrobe is the party invitation. What is the expected dress code? Some hosts don't have one and it's more of a "come as you are" situation. Others want to have a dressier affair, paying attention to details like your hat and shoes.
In this guide, I'll share ideas for dressier parties. These are outfits and accessories that fit in with a wide range of different themes.
Tea Party Dresses
The most common themes for tea parties are going to be pastels and florals. Choose a fancier dress that is semi-casual.
In order to avoid being overdressed, pick out something that is midi or knee-length. The best fabric will be something cotton or a poly-blend. It will keep your comfortable – and comfort will make you feel happier and more confident.
As far as neckline and sleeve options – have fun with it! Bell sleeves will give you a gypsy/boho look and a sleeveless dress is more flirtatious.
Above all, comfort should be your guiding factor. If you feel pretty in it, wear it!
Fun Scarves
Adding a scarf to your outfit is an effortless way to add more flair. It's also a way to stay warm without having to wear a bunchy coat or jacket.
I love wearing scarves. In fact, crocheting scarves became a new habit of mine. I've been making them for about a year and the thing I like about these ones is they are not hot and can be worn any time of year.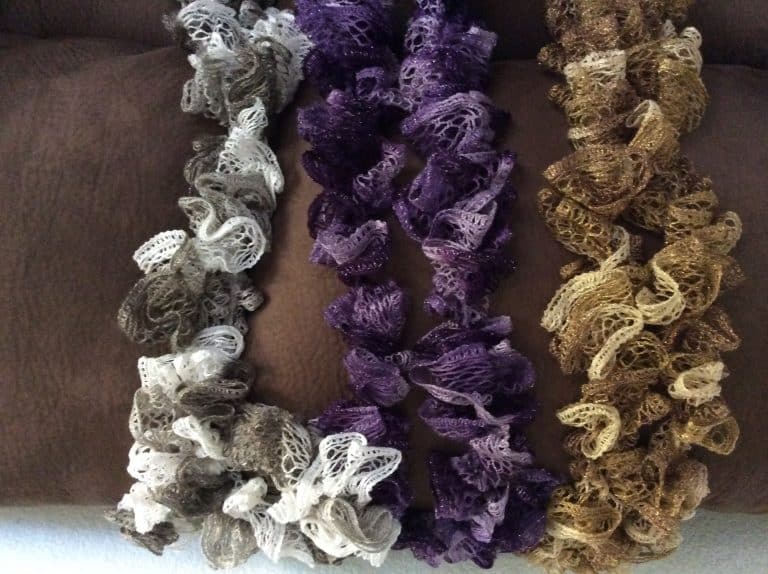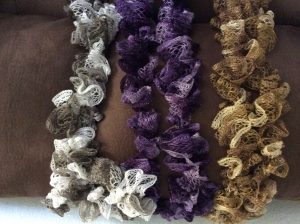 When you are picking out a scarf to wear to a tea party, consider the weather (if it is outdoors) and your outfit.
I live in the desert and when it gets below 70 degrees, I am cold. So these are great in the summer or winter. You just need to change the colors up.
If you are in a more formal dress, you might want a silk scarf. If it is a casual party, then a crocheted scarf can be a fun way to add texture and beauty to your outfit.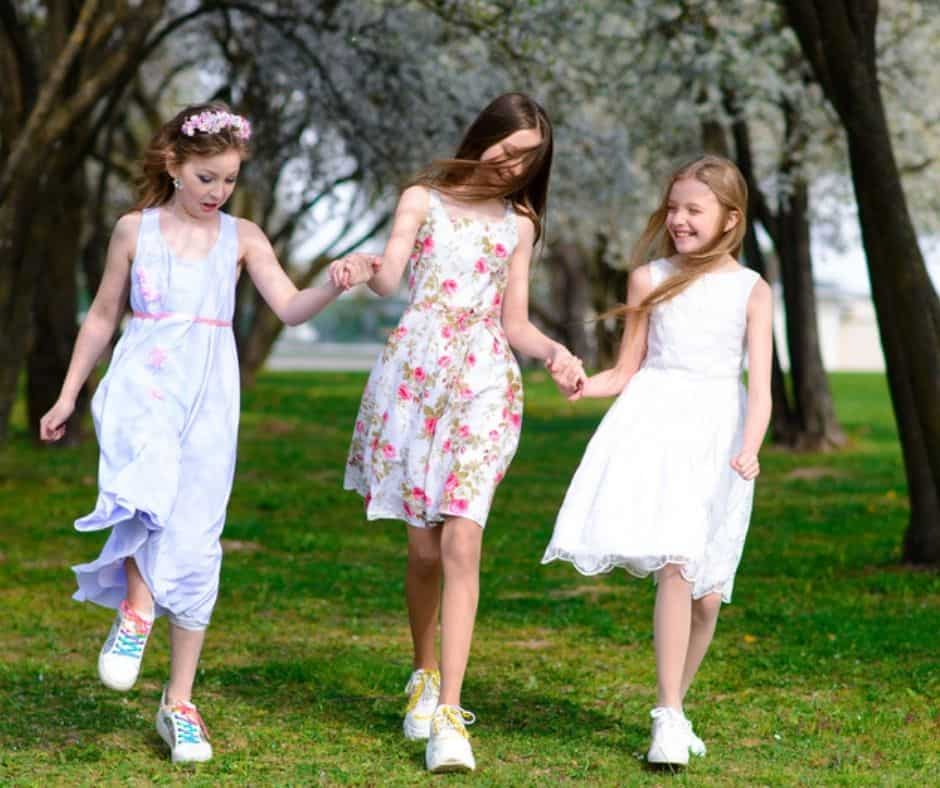 Fancy Hats
Have you ever seen the Red Hatters out and about? They are a lot of fun. When I did Tea Parties a few years ago, most of my clients were Red Hatters. There is even a group called Pink Hatters for under age 50.
Take a cue from the Red (or Pink) hatters and wear a fun hat with your dress. If you haven't ever worn a fancy hat, it might take you a bit out of your comfort zone – but that's the best part! It's exciting to try new things.
Don't let your self-doubt get in the way. When you put that hat on for your tea party, look in the mirror and give yourself a confidence boost. You will be surprised at all the compliments you get!
Tea party hats range from large hats that make a bold statement, to smaller hats with a bit of ribbon and feathers. Typically, when parties are held indoors, people wear smaller hats and larger hats are worn outside.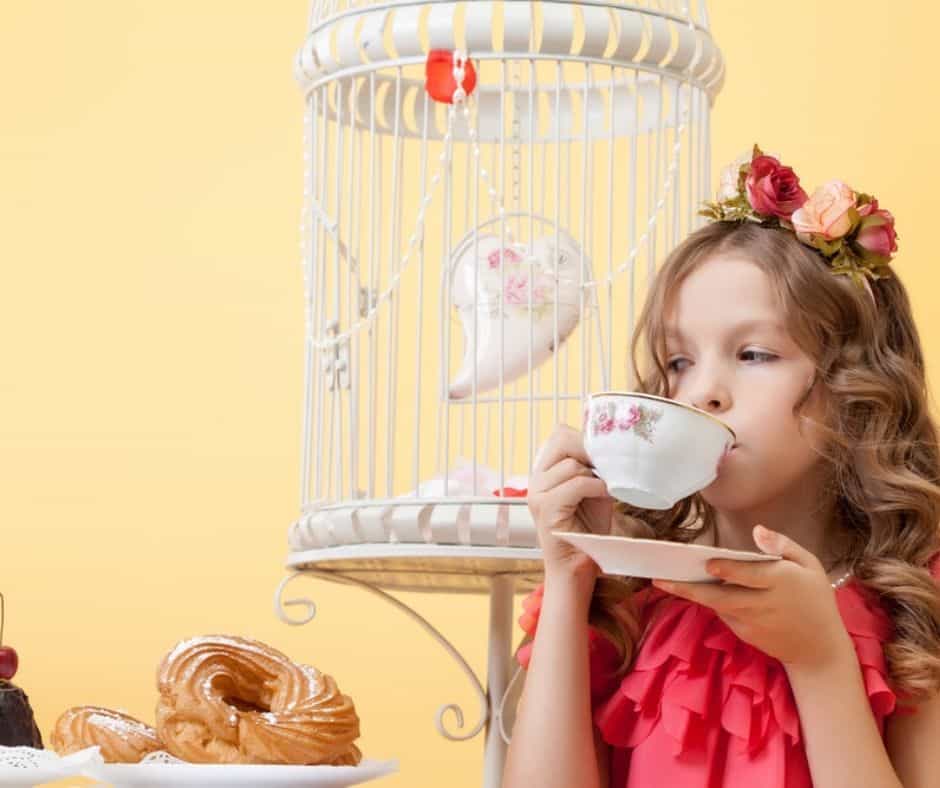 Cute Shoes
Choose your shoes carefully. Always match them to your outfit. For a little flair, wear some shoes in a complementary color to your outfit. For example, if you are wearing a blue dress, slip on some red shoes.
The type of shoes you wear depends on the location of the tea party. If it is outside, avoid heels that will sink into the dirt. Instead, wear some cute ankle boots or wedges.
Casual Tea Party Outfits
If you are invited to a casual church tea party, then you probably don't have to worry about dresses or hats.
Instead, choose an outfit that is casual but still ever-so-slightly dressed up. In other words, don't attend wearing your athletic leisure or leggings.
Here are some ideas for casual tea party outfits:
Maxi skirt with cotton blouse
Trousers and a blouse
Jumpsuit
Jeans (without holes) and a sweater or tailored cardigan
Modest Summer Dress
Most business casual outfits will look perfect at a casual tea party. This guide has some excellent ideas.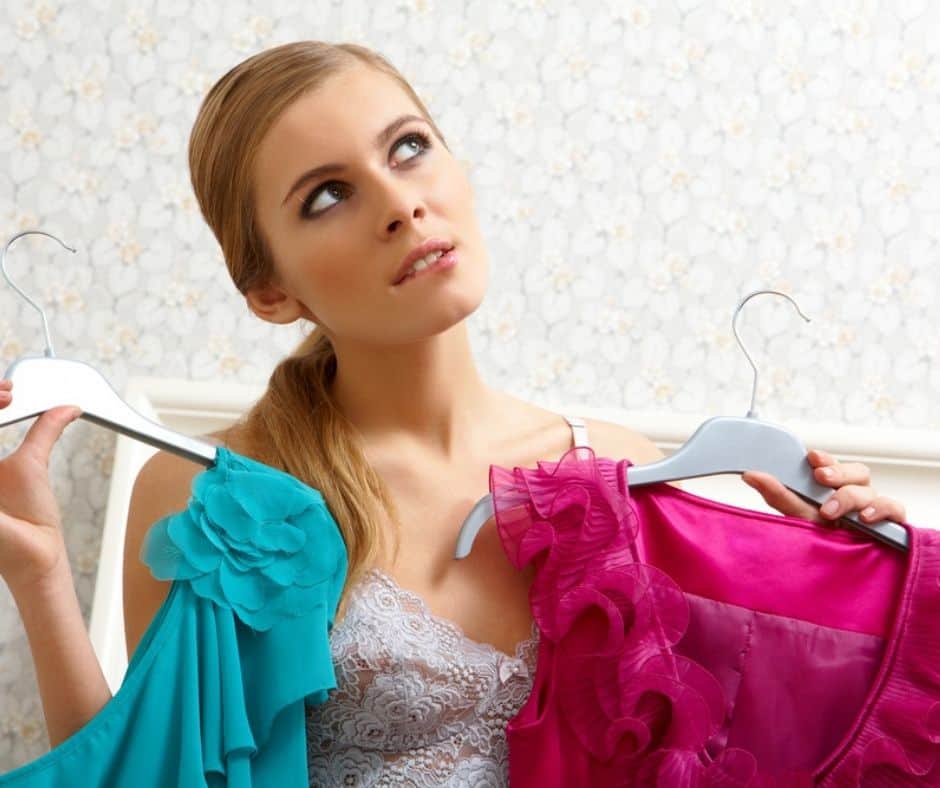 Popular Tea Party Outfit Colors
When you are choosing colors for your outfits, consider the season you are in. You just can't go wrong when you wear a dress or outfit that displays the current color shades.
These are the most popular shades of colors to wear during each season:
Spring: Pastels and Florals
Summer: Jewel Tones
Fall: Earth tones with orange and blues
Winter: Monochromatic black and white.
If you really enjoy the Art of Tea enjoy these Afternoon Tea finds in my Amazon store and join our Facebook and Instagram Community.
More Tea Party Ideas
Are you ready to plan your next tea party? I am so happy for you, it can be so much fun! Here are some of my best tea party tips so that you create the most memorable party of all.
So where do you like to have tea? At a restaurant or teahouse? Or maybe in your own home. Why don't you share with me in the comments or over on Facebook.