Tea Etiquette is very popular in certain cultures. Whether you take tea in Europe or in the South, there are different acceptable behaviors. This is part one in a series called, What is your Tea Etiquette score? You might find some answers in my other tea posts.
Tea Etiquette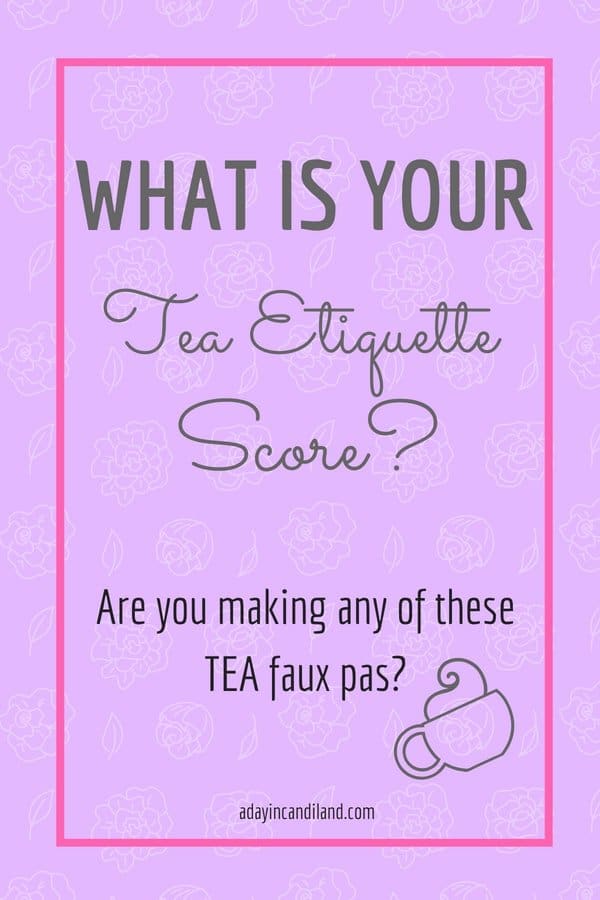 How about lemon or milk, is it ok to add them? Do you pour the milk before or after you pour the tea? That is called a Miffy or a Tiffy. (Milk in first or Tea in First) What do you do with the teabag, assuming you are using bagged tea?
Is there a difference between a cream tea, afternoon tea or high tea? Does it really matter? Where does the small fork go,  on the inside or outside of the larger fork? Why do I have two forks, is it there in case I drop one? Do the forks go on the right or the left of the plate?
So here are a few questions we will answer in this post. Below you will see a place setting on how to properly set the table.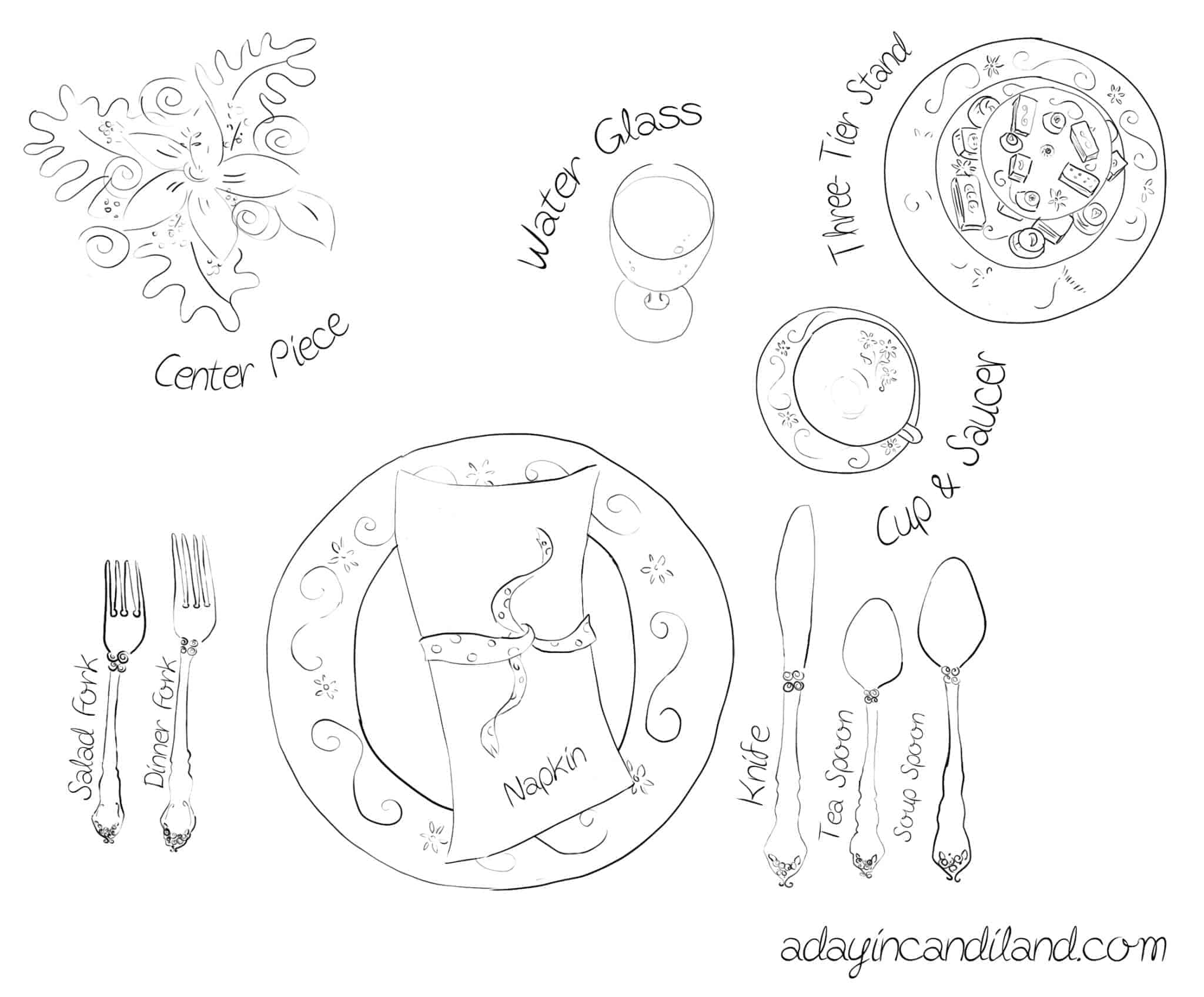 What is your Tea Etiquette score?
It is custom to start with the outside fork and move in toward the plate.
A Cream Tea is usually scones, clotted cream, and choice of tea.
Afternoon Tea consists of finger sandwiches, scones, sweets, and dessert, and choice of tea. The finger sandwiches are also called savories.
High Tea is a heavier meal, usually later in the evening. This meal usually contains some meat. Maybe a meat pie, or Welsh Rarebit, sausage, cheeses, relishes and has hot and cold items. Alcohol may also be served.
Onto our next set of questions. Milk in First or Milk in Last. Don't be guilty of this faux pas. You shall pour the tea into the cup and add the milk last, so you can judge how strong you want it by the color.  Then add the sugar and then lemon. If you add the lemon first the citric acid will not allow the sugar to dissolve properly.
How do I know which is my water glass and bread dish when I sit down at a set table. The rule goes make two ok signs with your fingers. The one on the left should look like a b. The one on the right should look like a d. Your bread dish is on the left and water glass (drink) is on the right.
If you are using a tea bag, please don't wrap it around a spoon with the string and squeeze it. A tea caddy should be used with bagged tea. You can place it on the caddy and it will catch the excess liquid.
So how did you do? Did you score between 1-10? Will you be added to the Tea Drinkers Hall of Shame?
Information from this post came from one of my favorite books Tea & Etiquette from Dorothea Johnson. You can find some of my other tips about tea here. 
Join us to learn more about Tea and Encouragement on our Facebook Page.
Free Printable Teacup Story when you Join the newsletter.
Get this beautiful encouraging teacup story printable when you subscribe to our weekly newsletter, where you will get encouraging tips for family, food, and finance.