Are you planning a tea party in the future? This Tea Party Checklist is just what you need to keep track of all your options.

When I walked into my first tearoom in Newport Beach, It was like walking into Disneyland for adults. I was overwhelmed by all the cute things you need or could have for tea time to have a small or large tea party, like this themed Alice in Wonderland Tea.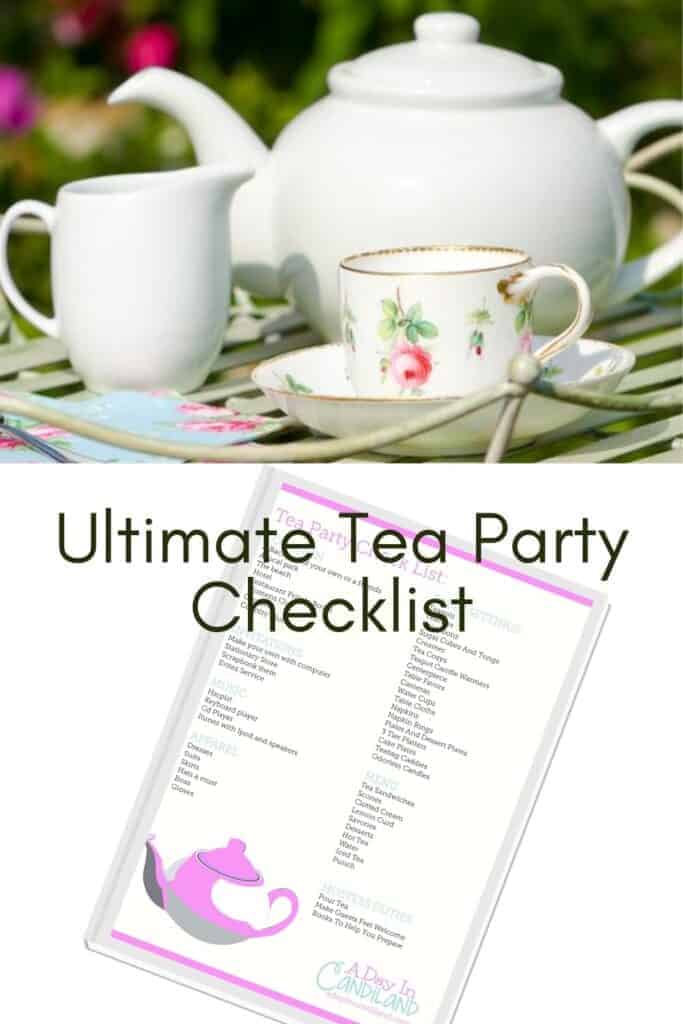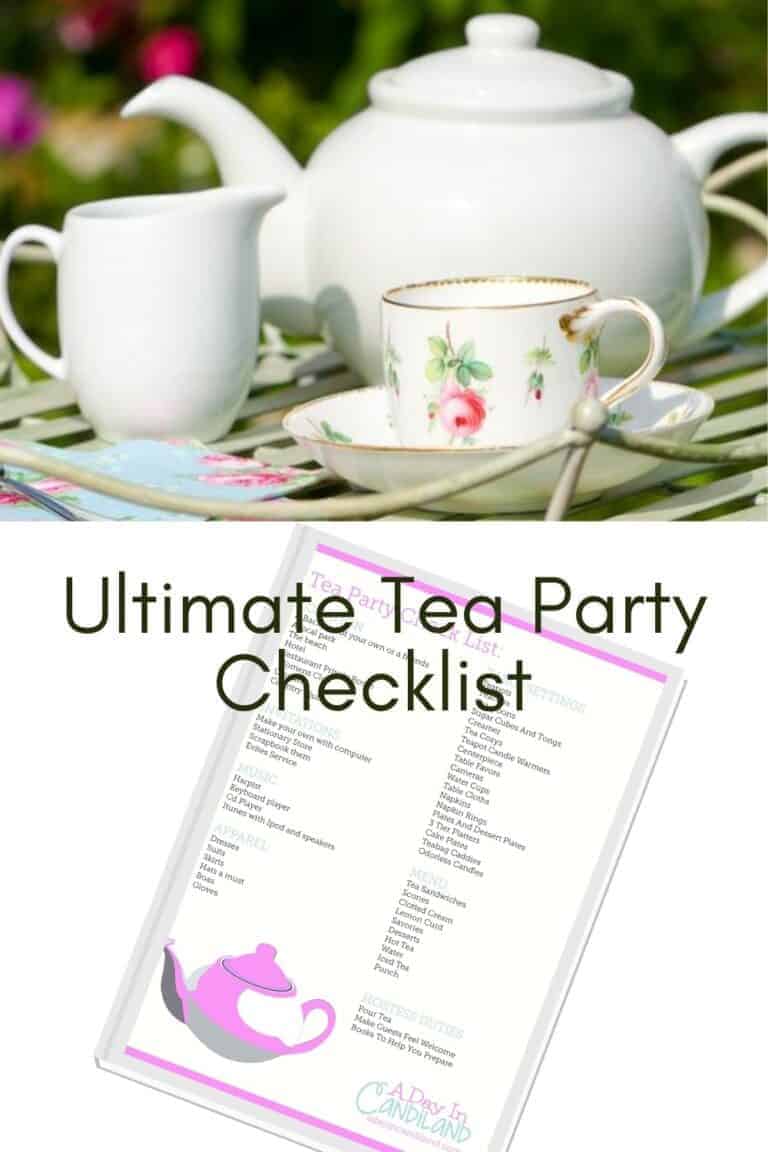 So I sat down and started writing lists and planning all the things I would need to start a tea party business. This article is not to show you how to start a business, but it is to help you be the best host at your next event.
A great addition to your tea party might be a Tea Journal. You can use it as a hostess gift or even give one to every guest.
Either bridal shower, birthday party, kids party, or baby shower, this will work for any of them. In my article the top ten things for your next tea party, it gives you a brief list of things to help you plan or should consider.
This is an expanded list and detailed plan that you can come back to and hopefully pin so you won't forget. I wouldn't mind if you shared it either. hint, hint.
I have even created a Tea Party Printable Checklist for you to print off below. As an added bonus you can get the Teacup Story to read at your event.
*This post may contain affiliate links. If you make a purchase, I get a small commission. Please see my disclosure policy for details
Your Ultimate Tea Party Must-Have List:
The first thing you need is a location to have your tea party.
A Backyard of your own or a friend
A local park
The beach
Hotel
Restaurant Private Room
Women's Club
Church
Country Club
Invitations
Stationery Store
Scrapbook them
Music
Harpist
Keyboard player
Cd Player
Itunes with Alexa
Apparel
Table Settings
Centerpiece
Table favors
cameras
Water cups
Tablecloths
Napkins
Napkin Rings
Plates and dessert plates
3 Tier Platters
Odorless Candles
Menu
Hostess
Hostess Duties
Pour Tea
Make guests feel welcome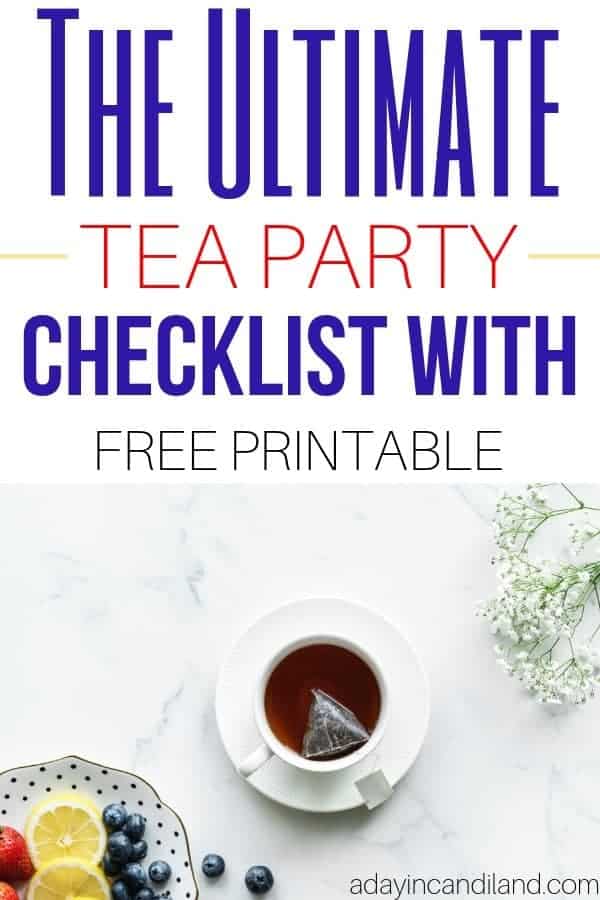 I hope this tea party checklist and printable will help you with items you might need for planning your next baby shower, bridal shower, birthday, or event. If you have any other items you think should be added, leave them in the comments and I will add them to the list. If you love the idea of hosting teas, you may want to start a Tea Ministry.
More ideas and decor for your Afternoon Tea Party